Exclusive to Hedonism
Below is a list of our "exclusive to Hedonism" bottlings. These were hand-selected by our buying team in collaboration with a number of distilleries from around the world. From cask aged gin to single cask Taiwanese whisky, these limited editions are not only delicious additions to any spirits cabinet they are also collectors items!
If you would like to purchase any of these items or would like further information or photographs, please don't hesitate to contact a member of the Hedonism Wines team on +44 (0) 207 290 7870 or by contacting us.
Hermitage 40YO Grande Champagne Hedonism Exclusive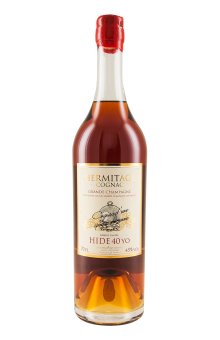 Buy Ticket

Hermitage 40 Year Old Grande Champagne Hedonism Exclusive
£285.00
Aged with great care and expertise, this wonderful Grande Champagne cognac has been in an oak barrel for 40 years slowly maturing to its optimum condition. Flavours of plum and vanilla expand in to lychee, pear, hay, plum and dried mandarin demonstrating complexity and individuality. A great cognac for any occasion but especially for those celebrating a 40th anniversary or 40th birthday.
This very special brandy was bottled exclusively for Hedonism Wines by Hermitage Cognacs who have been sourcing fine and rare eaux-de-vie for over 40 years.
Glen Keith 28YO Celebration of the Cask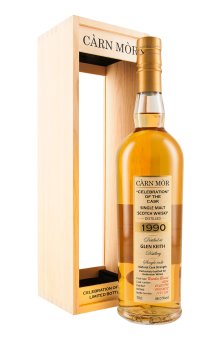 Buy Ticket

Glen Keith 28 Year Old Celebration of the Cask Hedonism Exclusive 1990
£195.00
The first of two collaborations with superb independent bottlers Carn Mor, this single ex-Bourbon barrel was sourced from the great Glen Keith distillery and was produced around nine years before the distillery was moth-balled in 1999. This release is limited to 158 bottles only and was bottled at 46% ABV.
Our resident Scotch whisky buff Rich Bray had this to say, "Lovely light gold hue. Nose is honeycomb, beeswax and a hint of mint. There's a bit of strawberry and white grape as well. Breakfast - honey, yoghurt and fruit. The palate is gentle - loads of that honey follows through, as does that fruit salad. Pleasingly grippy and long on the finish".
Bowmore 23YO Celebration of the Cask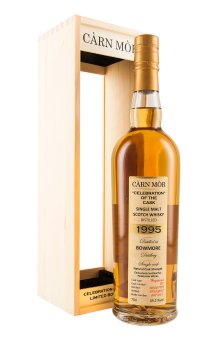 Buy Ticket

Bowmore 23 Year Old Celebration of the Cask Hedonism Exclusive 1995
£285.00
A superb limited edition single cask Bowmore from acclaimed independent bottler Carn Mor. The barrel was chosen by our spirits buyer following a number of extensive sample tastings. This superb Islay malt was aged for 23 years before release and bottled at 49.2% ABV.
Our resident whisky expert Rich Bray had this to say, "Beechwood beach bonfire on the nose - it's not in your face. Like a neighbour's BBQ. Once the smoke blows off, it reveals a maple-like sweetness wrapped around stones by the shore. The palate is dates and golden raisins with maple syrup, smoke, and sea salt. The finish is crystalline fleur de sel - it just goes on."
Hedonism Garden Swift Sauternes Aged Gin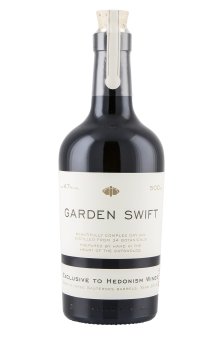 Buy Ticket

Hedonism Garden Swift Sauternes Aged Gin
£47.50
Founded by spirit-historian, polymath and ace distiller Barney Wilczak, Capreolus have made their name producing an array of fantastic eaux-de-vies and gins form their cosy garden distillery.
This special edition of Garden Swift gin is aged in ex-Sauternes barrels for around six weeks before bottling.
The nose is characterised by aromas of fresh & candied citrus, juniper, floral honey & touches of cedar while the pallet is rich & herbaceous with hints of blood orange & subtle spice & wood smoke.
Linkwood 9YO Hedonism Wines 5th Anniversary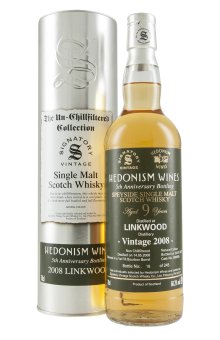 Buy Ticket

Linkwood 9 Year Old Hedonism Wines 5th Anniversary 2008
£59.70
Bottled exclusively for Hedonism Wines' 5th anniversary celebrations, this single barrel, cask strength Linkwood has spent 9 years maturing in an ex-Bourbon cask & is bottled at 60.3%
Light & fruity on the nose, the palate reveals a dense, oily spirit with further ripe tropical fruit character alongside distinctive vanilla notes from the Bourbon barrel ageing - delicious!
The cask was selected by our spirits buyer Ben Murray, here's what he had to say about this delicious dram...
"Light and fruity, with plenty of character coming from the first fill Bourbon barrel. The nose is sweet, with peaches and vanilla. More robust on the palate, with a creamy mouthfeel, Wood spice and a touch of nutmeg. It holds its 60.3% extremely well, only needing a few drops of water to bring out the sweetly tropical and slightly spicy finish".
Limited to 245 bottles only.
WhistlePig 10YO Hedonism Wines Single Barrel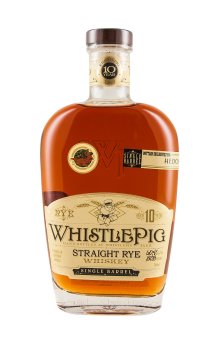 Buy Ticket

WhistlePig 10 Year Old Hedonism Wines Single Barrel
£99.70
Hedonism Wines is excited to announce the second in our series of independent & exclusive bottles. Following our first foray, a cask strength single malt Scotch from the Linkwood distillery, we have now turned our sights to the USA & a delicious single barrel rye whiskey from our friends at WhistlePig.
Our spirits buyer Ben Murray, who hand selected the cask, had this to say upon tasting this wonderful whiskey...
"We`re big fans of the whiskeys that WhistlePig have brought out & so were delighted to get to do our own barrel with them. We picked this one as it was the most hedonistic of those we tried; a beautifully bold, sweet nose with orange & butterscotch flavours wrapped up in layers of oak and spice"
This exclusive edition of WhistlePig 10YO is bottled at 60.4% & is extremely limited.
Secret Distillery #1 28YO Hedonism Exclusive (That Boutique-y Whisky Company)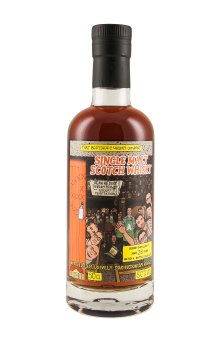 Buy Ticket

Secret Distillery #1 28 Year Old Hedonism Exclusive TBWC
£200.00
As any long term Hedonist will tell you, we`re quite fond of That Boutique-y Whisky Company. Mixing off-beat humour & some of the most imaginative labels we`ve ever seen adorning whisky bottles with very fine spirits appealed to us no end.
It was a true pleasure to be able to select a cask & help design the label for our very own exclusive TWBC. Our head spirits buyer Ben Murray chose a 28 year old Speyside single malt from a secret distillery.
Truly a dram for fans of venerable Sherried malts, Ben describes this whisky as "rich and complex, malt-driven with dried fruit, raisins, toasted nuts, toffee & a long warming finish".
The label features the Hedonism Wines team camped out inside the secret distillery, complete with our famous wine glass chandelier & resident phantom.
£200.00
Kavalan Virgin Oak Hedonism Exclusive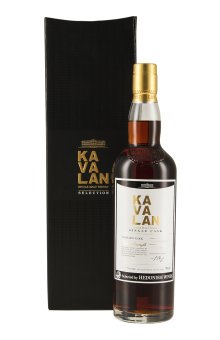 Buy Ticket

Kavalan Virgin Oak Hedonism Exclusive
£150.00
Another exciting single cask exclusive for us here at Hedonism Wines, this time from superstar Taiwanese distillery Kavalan.
Established in 2005 in Taiwan's Yilan County, Kavalan were initially assisted by the late Dr Jim Swan who applied his decades of experience distilling some of the world's greatest single malts. After only seven years of distilling the team received the "new whisky of the year" award from Jim Murray and subsequently went to on to scoop "best single malt" and "best single cask single malt" at the 2015 and 2016 World Whiskies Awards.
This superb cask strength whisky is bottled at 59.4% ABV, is non chill-filtered and is limited to 96 bottles only.