One of Champagne's Oldest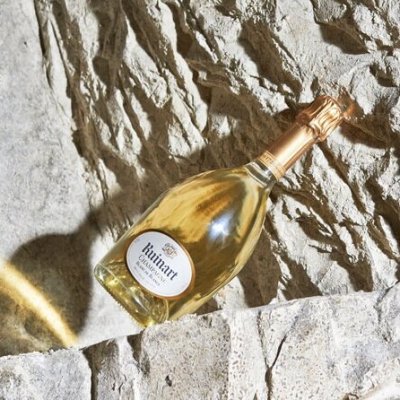 Founded in Reims in 1729 by Nicolas Ruinart (the nephew of legendary Benedictine monk Dom Ruinart), Ruinart is one of the oldest champagne houses in France. The Ruinart style is characterised by its supreme elegance and finesse. A key cuvée is the Ruinart Blanc de Blancs - the house's signature champagne - made using 100% Chardonnay grapes from vineyards in the Côte des Blancs and Montagne de Reims.
The Chardonnay variety is at the heart of all of the house's cuvees, including the Ruinart Rosé Brut, which is a blend of Chardonnay and Pinot Noir, mostly sourced from Premier Cru vineyards, in addition to the Dom Ruinart Blanc de Blancs and the Ruinart Brut.