Hedonism Wines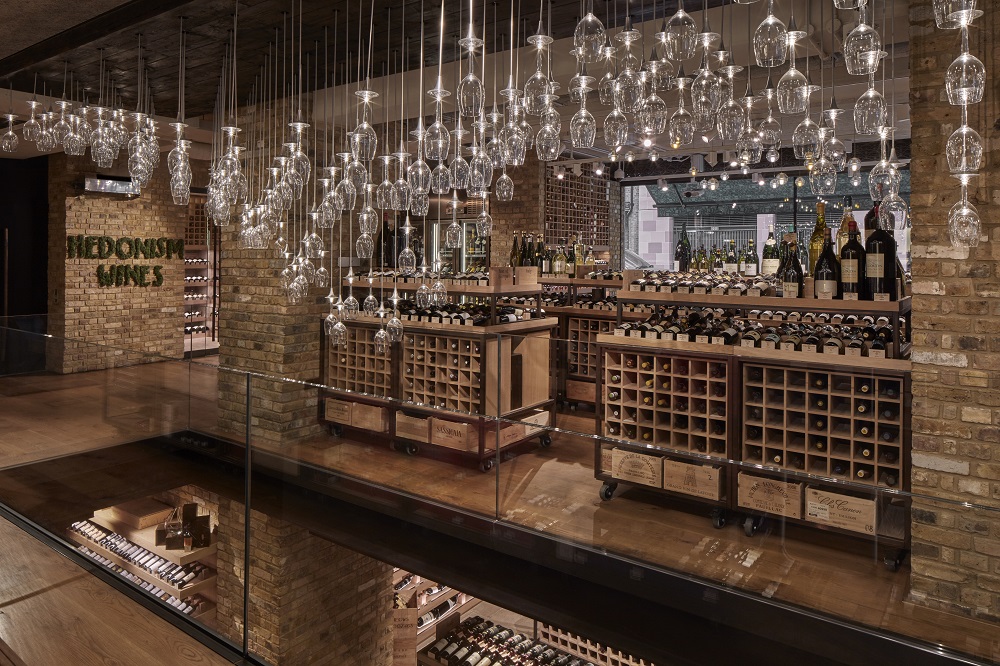 London's Greatest Wine and Spirits Boutique
Established in August 2012 and located in the heart of London's Mayfair, Hedonism is a fine wine and spirits boutique which has already become the most talked about wine project of recent times.
The hedonistic way of thinking originated in the early Greek philosophic schools where it was believed that pleasure was the only intrinsic good. However, we firmly believe that there are many things which one should enjoy in life and with the word "hedonism" frequently used in tasting notes wine is certainly one of them. What better name for a shop which stocks the finest and rarest wines and spirits?
The UK's best buyers have sourced around 6,500 wines and 3,000 spirits, taking the crème de la crème from each region of the world whilst carefully checking the provenance of every bottle.
From classics including the Macallan 1946 Select Reserve, Highland Park 50YO, Ararat Noyan Tapan 70YO and a magnum of Domaine de la Romanée Conti Romanée Conti 1966 to a vast collection of the outrageous and quirky Sine Qua Non, a complete vertical of Masseto, Torbreck The Laird 2006 in a spectacular 27-litre bottle & a whole host of old and rare liqueurs, gins and vodkas.
We are also delighted to offer guests the opportunity to sample nearly 50 wines on site using our 5 Enomatic machines. Tasting highlights in the past have included Screaming Eagle 2010, Latour 1996, 2002 and 2008, Lafite-Rothschild 1959 and 2005, Château Rayas 2005, Sine Qua Non Midnight Oil, Atlantis Syrah, B20, Sublime Isolation, Hoodoo Man and The Monkey, Masseto 1994 & 2002, Château d'Yquem 1981, 1983, 1999 and 2001, Gaja Barbaresco 1985 and many more...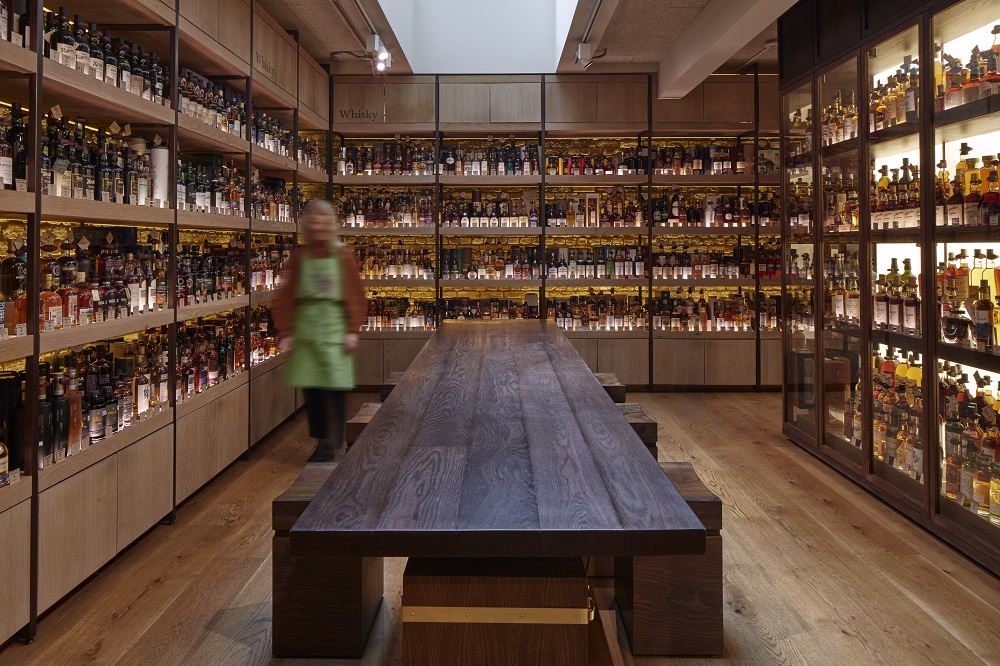 10,000 wines and spirits in one incredible store
Alongside this, we also regularly host tastings with top winemakers and distillers giving guests a unique insight in the production, history and expertise in each and every bottle on our shelves. Over the years, we have been lucky to welcome some of the stars of the wine and spirits world to the shop and have hosted such tastings as Harlan Estate with Don Weaver, Screaming Eagle with Mary Margaret McCamic MW, Château Haut Brion with Prince Robert of Luxembourg, The Balvenie with Kirsten Grant, Dom Pérignon with Richard Geoffroy and Staglin with Garen and Shari Staglin.
Each of our guests can expect to receive the very highest level of customer service from our dedicated wine specialists, many of whom are former sommeliers from top Michelin starred restaurants. With a passion for Hedonism project our extremely friendly and knowledgeable team understand how to make our guests feel welcome. They are always looking to be helpful and go the extra mile. In line with this, we also offer express shipping to over 50 countries worldwide and delivery within the hour in central London.
Furthermore, if we do not have the bottle you are after, we will try our very hardest to source it for you. Should you wish your wine to be delivered to you either in London, the UK or overseas we will get it to you as quickly and carefully as possible. 
Being a team of perfectionists, we wanted to create the leading wine shop in the world and, as such, we have made no compromises in terms of quality. Our space is fully temperature and humidity controlled with heat free lights in order to keep the wines in pristine condition. However, please do not worry—to keep warm you can wrap up in a nice throw and taste some exquisite fine wines from our Enomatic machines at our cosy tasting table.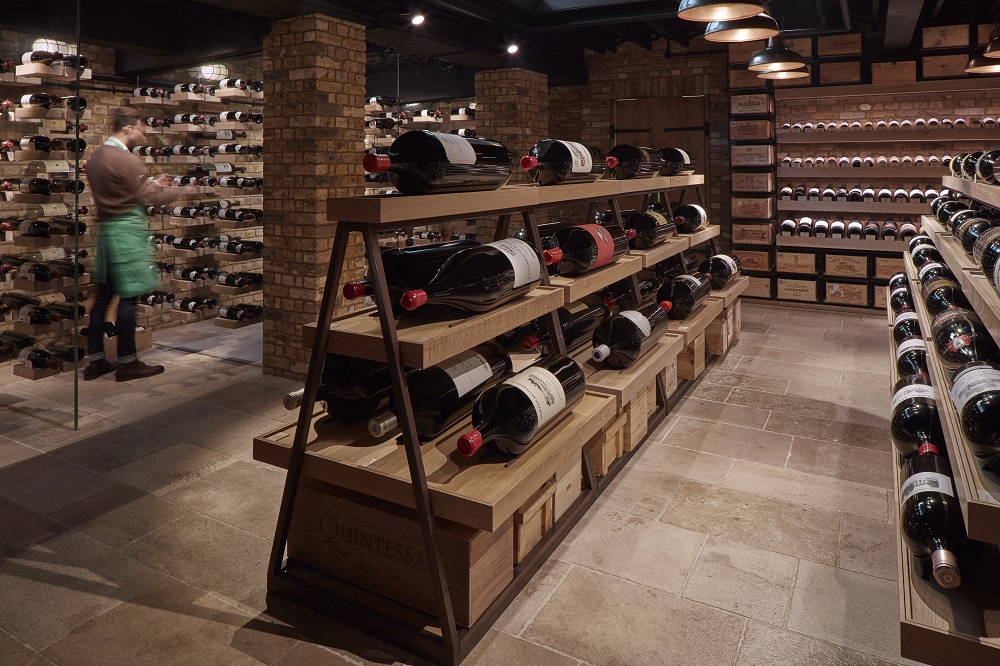 Winning Awards Since 2012
Since 2012, we have been nominated for and won many awards for our selection of wines and spirits and our customer service, these include Drinks Retailing Awards' Independent Wine Retailer of the Year 2015 and Luxury Retailer of the Year 2019 and 2020, Mayfair Awards' Best Speciality Food & Beverage Store 2014 and 2015 and Luxury Retailer of the Year 2017. The Drinks Business Awards' Independent Retailer of the Year 2015 and London's Best Independent Wine Merchant in Harper's 'Top 50 Indies' 2020.
We look forward to seeing you in our beautiful store in the near future and helping you find that perfect bottle, whatever your tastes and whatever your preference.