A Classic First Growth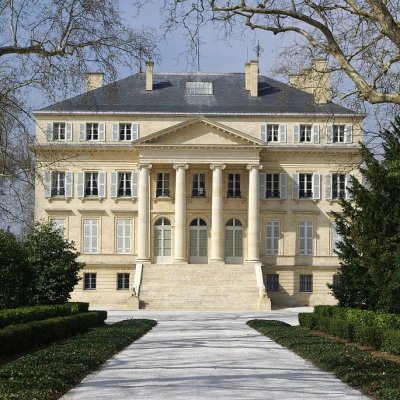 Château Marguax is one of the most striking constructions in the appellation - a large grand house built in the early 1800s on an estate that has been producing fine wine for hundreds of years. Quality was known to be someone up and down in the first half of the 20th century, but that period of inconsistency came to an end with the arrival of wunderkind Paul Pontallier, a talented winemaker who worked nearly 35 vintages and produced some of the greatest wines in living memory. Paul passed on in 2016 and the team are now led by Philippe Bascaules, Sebastien Vergne with consultancy from Eric Boissenot.
82 hectares dedicated to red vines (around 75% Cabernet Sauvignon, 20% Merlot and 5% Cabernet Franc and Petit Verdot), Château Margaux produces around 30,000 cases of wine annually, with the First Wine accounting for around 35% of that total.