A Titan of Fine Champagne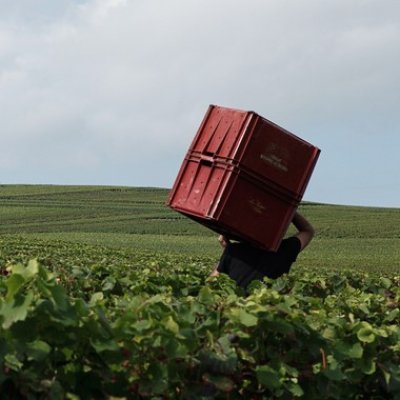 The Louis Roederer vineyards are located in three classic Champagne districts: the Montagne de Reims, the Vallée de la Marne and the Côte des Blancs, with 240 hectares situated exclusively in the Grands and Premiers Crus of the Marne. The diversity and fertility of these sites provide the House with an extensive and rich palette from which to fashion the wines from the 3 main champagne varieties: Chardonnay, Pinot Noir and Pinot Meunier, marrying sumptuous fruit and youthful freshness with the vinosity and depth of mature wines.
With a history spanning over two centuries, Cristal is the pinnacle of the House's production and is only made in the finest vintages. First commissioned by Tsar Alexander II to create a special personal cuvée, Cristal was reintroduced by the House in 1924 as the first prestige cuvée champagne.
Travelling beyond the borders of the Champagne region itself, Champagne Louis Roederer founded the Roederer Estate in Mendocino County's fog-shrouded Anderson Valley in 1982, producing one of California's finest sparkling wines including Quartet and Quartet Rosé.