Lagavulin Single Malt Whisky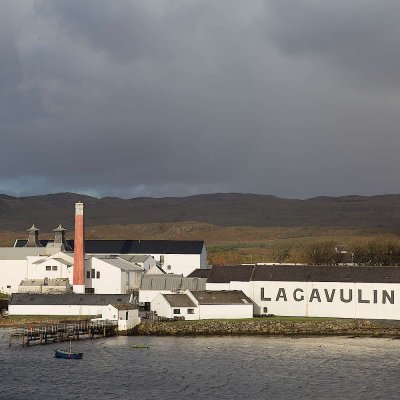 Lagavulin is one of the 'big three' peated malts from southern Islay, the other two being Ardbeg and Laphroaig. Official founded in 1816 by John Johnston, the distillery draws water from the local Solan Lochs while the peat is sourced from bogs on the western edge of the island. The team run four stills, two of which they inherited from the mythical Malt Mill distillery that was built on the same site, and favour long distillations, resulting in rounder, smoother whisky.
For a long time the distillery favoured a 16 year old as their flagship bottling - the extended ageing indicative of their preference for less active, second or third full ex-Bourbon casks. Considered by many to be the classic Islay dram, Lagavulin is peaty and dry with hints of sea-spray and bonfire. More mature bottlings are notable by their elegant smokiness and complex aromas.