An Iconic Cult Cabernet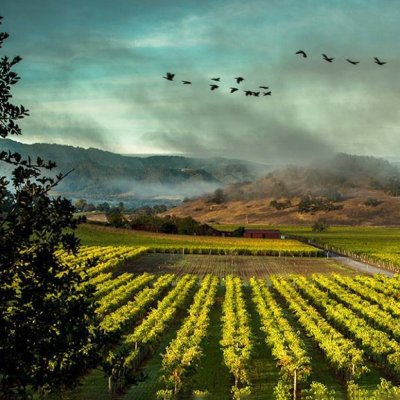 An almost mythical name in the wine world, particularly among connoisseurs of fine Californian Cabernet Sauvignon. Screaming Eagle had relatively modest beginnings - in the early 1990s, grape grower Jean Philips decided to ask Robert Mondavi to taste her homemade Cabernet Sauvignon. Mondavi was so enamoured with the dense, full-flavoured Cabernet Sauvignon she presented that he encouraged her to bottle it as soon as possible. The high quality of the wine, perfect scores from critics and tiny production meant it swiftly became the holy grail for American wine collectors.
The Cabernet Sauvignon vineyard at Screaming Eagle benefits from a rocky substrate and excellent drainage and exposure. The result is fruit that gets plenty of sun to ripen, but a cooling northerly breeze courtesy of the San Pablo Bay. The wines are made in a bold, rich, unapologetically Californian style. Blackcurrent, cigar box, blackerries and violets abound on the nose while the tannins are soft and fine-grained. The estate also produce a second wine, "Second Flight" and a tiny amount Sauvignon Blanc.