Anniversary Vintages
Buying the perfect gift for a special anniversary or the birthday of loved one has never been easier. Here at Hedonism Wines we have hundreds of vintage-specific gifts for every occasion - scroll down to see a few of our favourites or click one of the buttons to view wines and spirits from that vintage.
Once you've found the bottle you're looking forward you can gift wrapping and a note when checking out. Finally, if the year you're looking for isn't listed below, simply search our entire stock list using the search box at the top of the page.
Further down this page is a small, curated selection from the many hundreds of anniversary vintages at Hedonism Wines - from Champagne to Bordeaux, Cognac and Armagnac to rare Single Malt Scotch
Dom Perignon 2002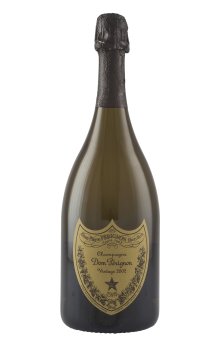 Buy Ticket

Dom Perignon 2002
£395.00
2002 was one of the all-time great vintages in Champagne and this is a brilliant release from the incredibly consistent Dom Perignon that is perfect for drinking now. A blend of 51% Chardonnay and 49% Pinot Noir sourced solely from Grands and Premiers Crus, it exhibits wonderfully intense aromas of rich stone fruits and lightly toasted almonds, with alluring floral nuances.
Penfolds Grange 1992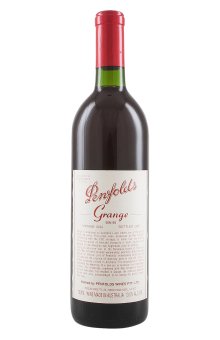 Buy Ticket

Penfolds Grange 1992
£588.00
First produced by Max Schubert in 1951, Penfolds Grange is an iconic wine and is one of the most remarkably consistent fine wines produced in Australia. Made by former winemaker, John Duval, the 1992 release is a wonderful mature example of this legendary cuvée that is now at peak for drinking.
Comprising 90% Shiraz and 10% Cabernet Sauvignon from the Barossa Valley, Coonawarra and McLaren Vale, this wine perfectly exemplifies the benefits of blending varieties and regions to create something greater than the sum of its parts.
Château Lascombes 1982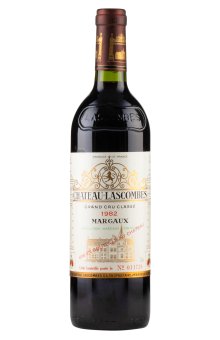 Buy Ticket

Lascombes 1982
£222.00
A rare chance to experience the 1982 vintage of the illustrious Second Growth estate in Margaux. From the 17th century to the modern day, ten generations of owners have succeeded each other and left their stamp upon the history of Château Lascombes. 
Sweet black fruit mingle with earthy brambles and a hint of leather on the nose. The pallet is balanced and fresh with yet more sweet fruit and a touch of cedar spice. A long, perfumed finish rounds things off on this classic and wonderfully mature Bordeaux. Pair with roast lamb or enjoy on it's own after a brief decanting. 
Brora 1972 30 Year Old (Released 2002)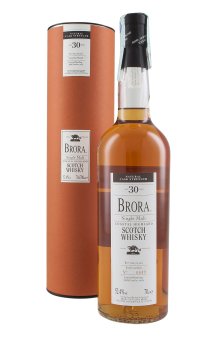 Buy Ticket

Brora 30 Year Old 2002 Release 1972
£3,250.00
Having closed in 1983 during one of the most challenging periods for the industry, Brora's whisky gained legendary status among connoisseurs all over the world. This precious single malt was distilled at Brora in 1972 and bottled in 2002, at a natural strength 52.4% ABV.
The nose offers classic Brora waxy smokiness but with a defined fruitiness - notes of vanilla, peaches, nuts, ginger and hints of sea salt. The palate is smooth and easy-going, featuring gooseberries, apple skins, honey and oranges.
Baron de Sigognac Vintage Armagnac 1962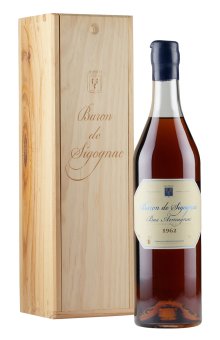 Buy Ticket

Baron de Sigognac Vintage Armagnac 1962
£415.00
A 1962 vintage dated Armagnac from the famous Baron de Sigognac. Baron de Sigognac are unusual in that they own their vineyards, distillery and ageing cellars making their Armagnacs true `single estate` spirits.
This is a rich and complex Armagnac with bold notes of vanilla, dried fruit, honeyed fig and caramel on the nose and palate. A long finish rounds things off with hints of prune, baking spice and butterscotch.
Moet Grand Vintage 1952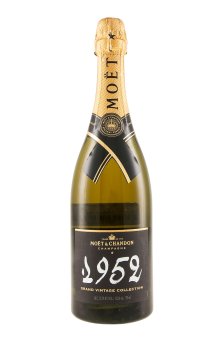 Buy Ticket

Moet Grand Vintage 1952
£1,884.70
Each release of Grand Vintage from Moët is unique and is the Chef de Cave's personal interpretation of the season. 1952 was widely declared as an excellent vintage with well-cellared examples such as this having the potential to excite and delight.
This is an incredibly rare opportunity to taste a Champagne produced over 60 years ago and carefully stored in the Moët cellars before late bottling and release - the perfect 70th birthday gift.
Baron de Lustrac Vintage Armagnac 1942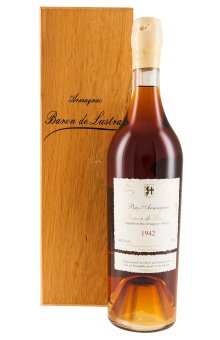 Buy Ticket

Baron de Lustrac Vintage Armagnac 1942
£1,010.00
Another superb vintage bottling from the formidable archives of Baron de Lustrac - in this case an Armagnac distilled during the Second World War in 1942. Baron de Lustrac are traditional 'éleveur', sourcing fine brandies from across the Armagnac region before blending and ageing in their own cellars.
Notes of prune, baked fig, vanilla and butterscotch leap out of the glass along with a delicate floral note. The palate is dense, robust and classically Armagnac in style before a long, evolving finish. This vintage bottling is the perfect way to commemorate an 80th birthday or anniversary.