Laphroaig Single Malt Whisky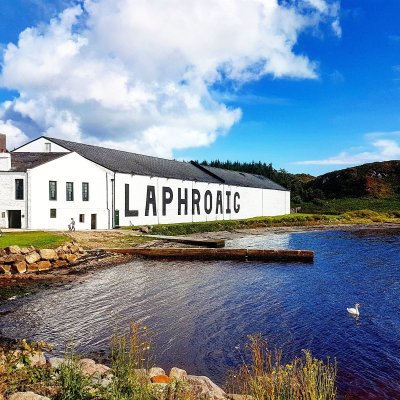 One of Scotland's most famous distilleries, Laphroaig was founded on Islay in 1815 by Alexander and Donald Johnston. The distillery operates three wash stills and four spirit stills and produces around three and a half million litres of whisky a year. Water is drawn locally from the Kilbride Dam.
Laphroaig is famous for the intense peatiness of the spirit - smokiness, medicinal notes abound in the younger bottlings while more mature whiskies see a mellowing of this flavour. The team favour more active ex-Bourbon casks for ageing, bottling at 10 years as standard with limited edition 15, 18, 25 and 30 years olds also featuring occasionally. Cask strength editions and Sherry barrel finish editions have been well received by fans of the distillery.