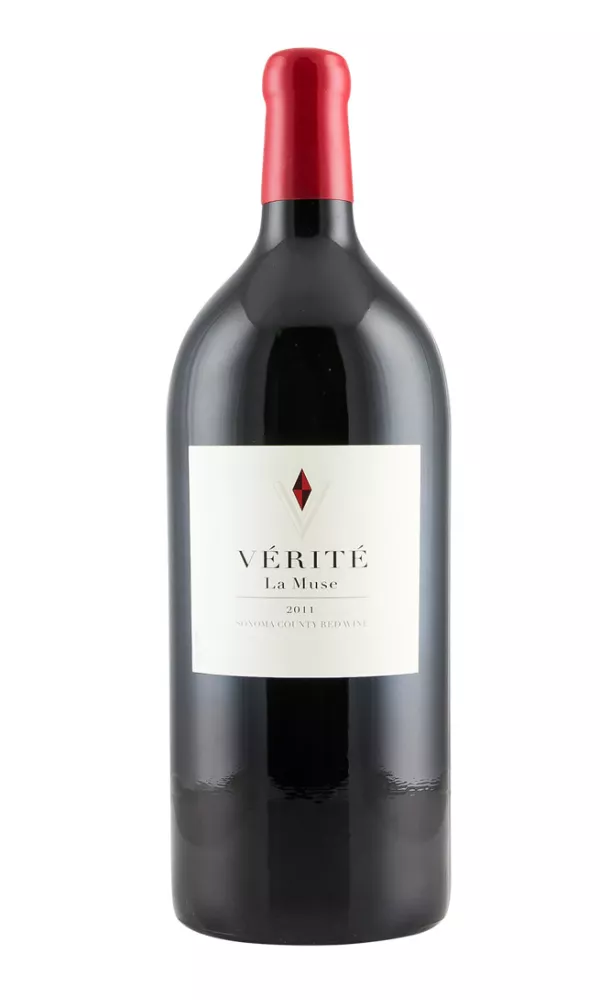 Verite La Muse 500cl 2011
Vérité was founded in 1997 by the late visionary Jess Jackson and long-time Bordeaux vigneron, Pierre Seillan. In just over 20 years, the winery has managed to forge a reputation for itself as one of the most consistent producers of elite level fine wine in California. They produce just three wines, La Muse, La Joie and Le Désir, all of which are based on the traditional varieties of Bordeaux.
La Muse is an ode to Merlot and is inspired by the rich and powerful, yet incredibly refined wines of Pomerol. The 2011 La Muse is a blend of 89% Merlot, 7% Cabernet Franc and 4% Malbec. A cohesive and focused wine from a complex vintage.