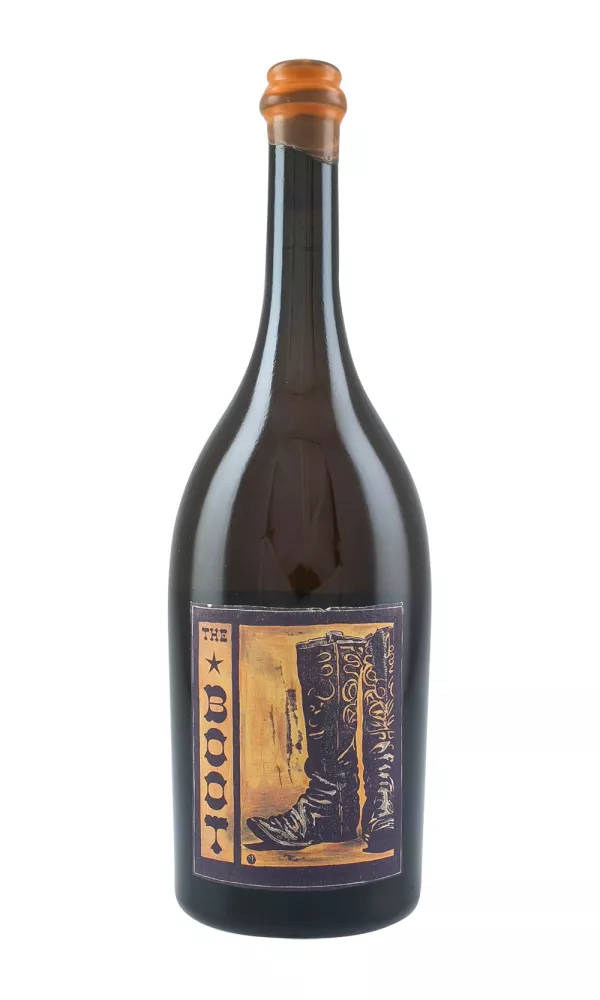 Sine Qua Non The Boot 2000
Sine Qua Non is the innovation of creative winemaker, Manfred Krankl, and is now a world-famous cult winery revered for producing miniscule quantities of unique Rhône Valley-inspired wines from some of the greatest vineyards across the Central Coast.
Initially called 'The Good Girl', The Boot is a blend of 49% Chardonnay, 25.5% Viognier and 25.5% Roussanne from the legendary Alban and Stolpman Vineyards. Famed for his label artwork and tongue-in-cheek cuvée names, the original label was rejected by the Bureau of Alcohol, Tobacco and Firearms as it depicted a nun with her head in the lap of another woman. Krankl changed its name to The Boot, as that was "what The Good Girl got"!