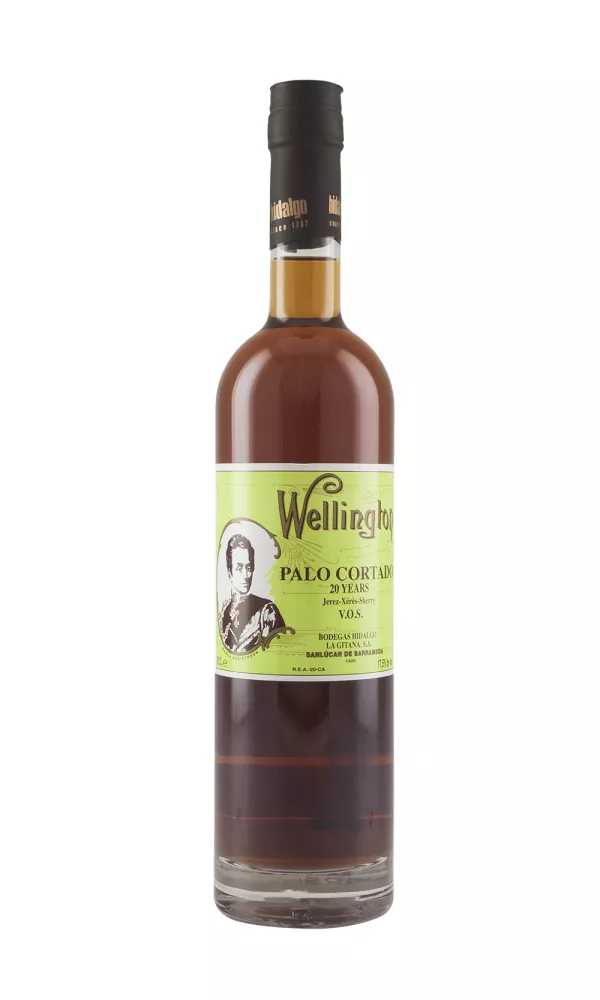 Palo Cortado 20 Year Old VOS Wellington 50cl
The Palo Cortado Wellington VOS is released by the estimable Bodegas Hidalgo-La Gitana. VOS is a Latin acronym which stands for 'Vinum Optimum Signatum' (often unofficially translated as 'Very Old Sherry') and signifies that the sherry must be an average age of 20 years or older.
The Wellington range (there is a VORS 30YO as well) is created from butts that are removed from the solera when they have met the specific requirements for a Palo Cortado. This is a delicious sherry that is smooth and round, with notes of bruised apples, citrus peel, toasted nuts and hints of smoke.