The World's Greatest Sweet Wine?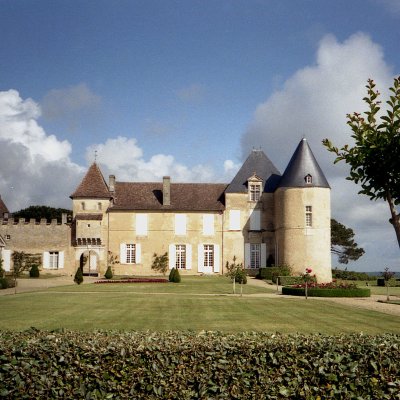 Considered by many to be the peak of fine sweet wine, Château d'Yquem manage around over 100 hectares of vineyards in Sauternes planted with a mixture of 80% Semillon and 20% Sauvignon Blanc. The grapes are only picked when the so-called 'noble rot' has fully taken hold and yields are, as a result, meagre - it's said that each vine at d'Yquem produces a single glass of wine.
Fermentation takes place in 100% new oak and the wine is left to mature for up to three years before release. Characterised by an exotic richness in youth, the wine has the ability to age for untold decades. A second wine 'Y de Yquem' is produced in select vintages, a dry counterpart to the Grand Vin.