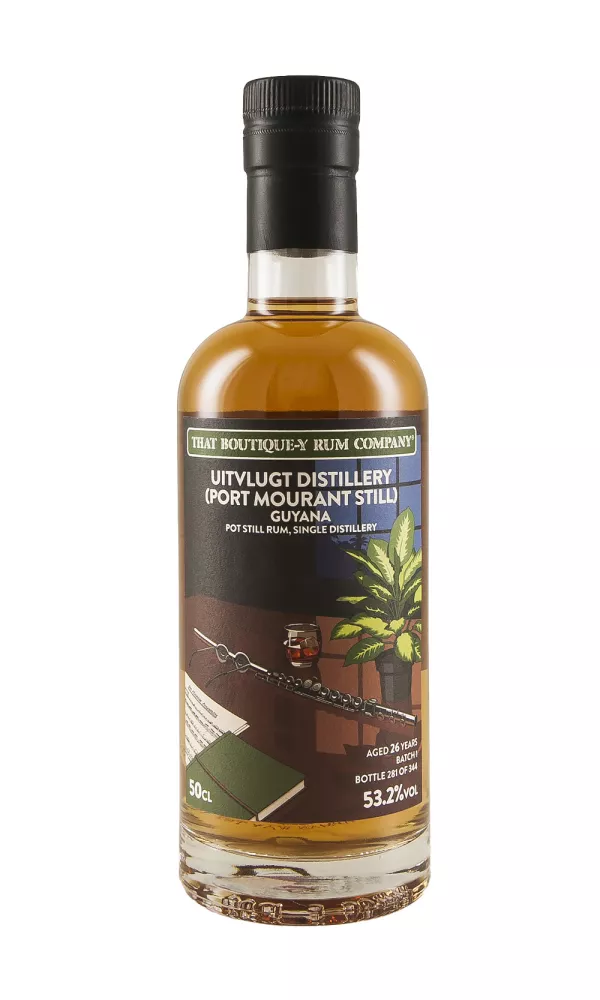 Uitvlugt 26 Year Old Batch 1 TBRC
A limited indie release of 26 year old rum from the now silent Uitvlugt distillery in Guyana. Ripe mango and roasted pineapple open proceedings along with notes of liqourice, fresh espresso and a hint of vanilla. The palate is richer with notes of chocolate and buttered banana bread before a mouth-coating finish with bags of ripe tropical fruit.
It`s pronounced "eye-flute" by the way.