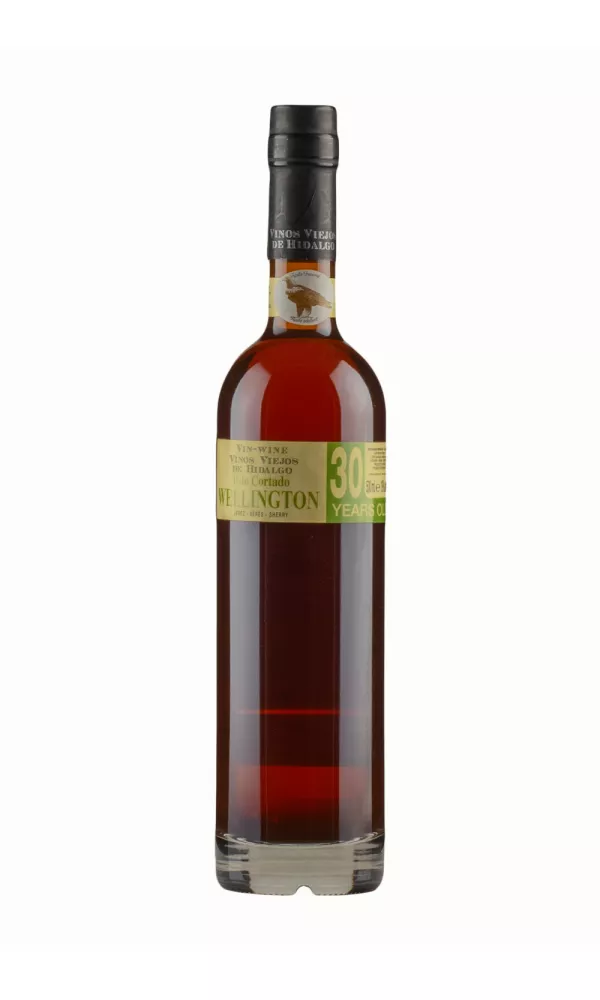 Palo Cortado 30 Year Old VORS Wellington 50cl
The Palo Cortado Wellington VORS is released by the estimable Bodegas Hidalgo-La Gitana, which is based in Sanlúcar de Barrameda. VORS is a Latin acronym which stands for 'Vinum Optimum Rare Signatum' (often unofficially translated as 'Very Old Rare Sherry') and signifies that the sherry must be an average age of 30 years or older.
The Wellington 30YO is produced from Palomino grapes from the Balbaina and Miraflores vineyards. Deep amber in colour, it is dry, smooth and rich, offering up delicious notes of dried fruits, citrus peel, spices, toasted hazelnuts, tobacco and smoked salt.