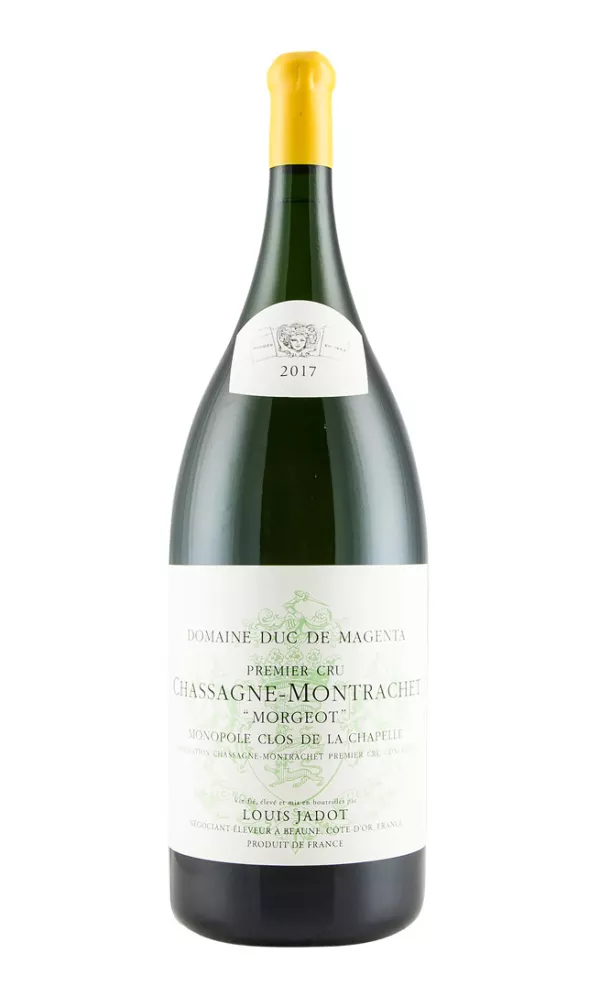 Chassagne Montrachet Morgeot Clos de la Chapelle Duc de Magenta Jadot 600cl 2017
Louis Jadot is undoubtedly one of the leading négociants of Burgundy and is considered by many to have one of the finest winemaking reputations in the region. They also have substantial vineyard holdings of their own alongside long-term rental agreements.
The wines under the "Duc de Magenta" label indicate those owned by the namesake family but farming of the vineyards and vinification is done by Maison Louis Jadot. Clos de la Chapelle is a 2-hectare monopole in Chassagne-Montrachet 1er Cru Morgeot and produces full-bodied wines with rich texture, vibrant acidity and distinctive minerality. The 2017 is a crisply defined and tight-knit release that will require a little more bottle age before it is showing to its best.