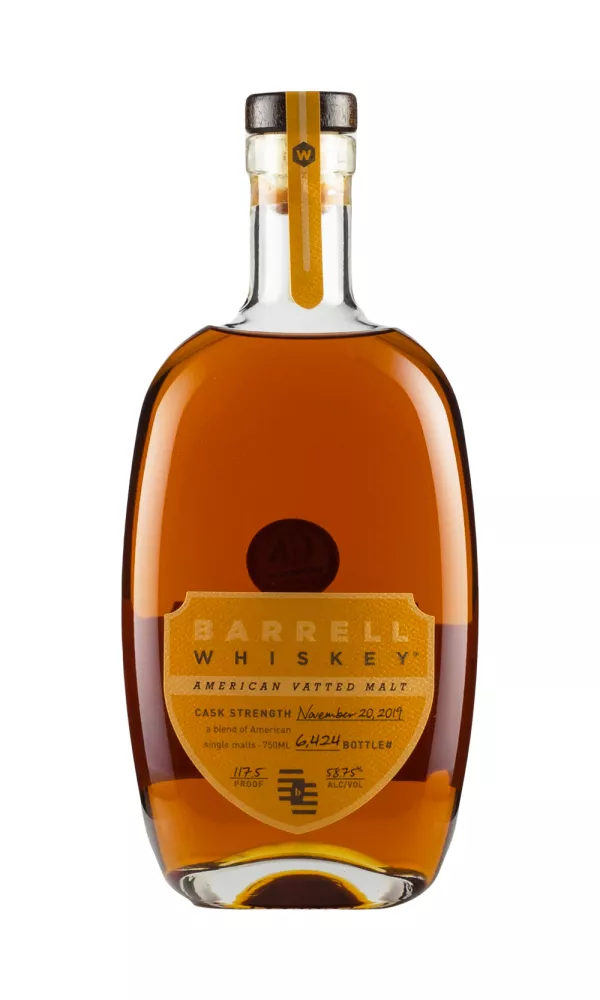 Barrell American Vatted Malt
A blend of malt whiskies distilled in New York, Texas, Indiana, New Mexico, Washington and Arizona aged between 1.5 and 8 years.
Bright and herbal on the nose with notes of fern, rosemary and dill initially, with baked apple, waxy orange and a hint of smoke appearing as the nose develops. The palate is fresh and grassy at first sip with distinct sweet molasses, fig and coconut cream notes appearing shortly after. A sweet, smoky note rounds things off before a dream finish with a touch of anise.