Hedonism Meets... Philippe Guigal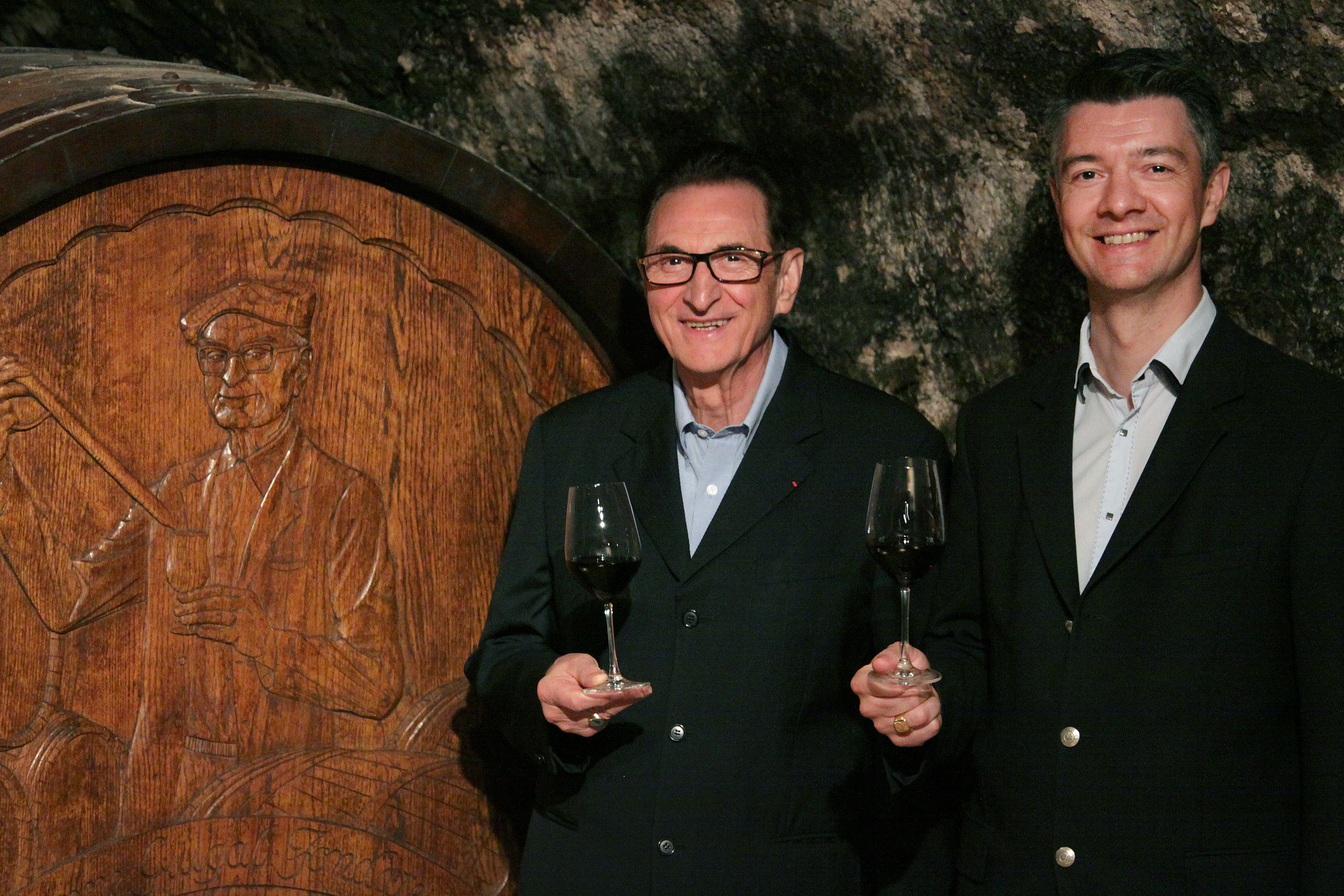 The Guigal family produce a dazzling range of wines - from village level all the way up to arguable the most prestigious single vineyards in all of France. The so-called "La Las", three single vineyard Côte Roties - La Landonne, La Mouline and La Turque - are some of the most highly awarded and sought-after wines in the world and regularly receive perfect scores from top critics. Beyond Côte-Rotie, the family own holdings across the Rhône including Châteauneuf-du-Pape and Condrieu.
We were lucky enough to interview Philippe Guigal in August to discuss winemaking in the Rhône, blending 13 grapes and why a good Syrah is like a good cheese...
How are things going with the 2020 vintage?
2020 vintage is looking good and early. We have normal sizes of crops in southern and northern Rhône and high quality expectations. We will probably have to react quickly to an early picking timing but hasn't it become normal the past 3 years?
I always stay reluctant to predict the quality of a vintage before seeing the grapes on the sorting tables but am optimistic for 2020.
It's obvious that E. Guigal don't compromise when it comes to release dates and ensuring their wines are ready to drink before they hit the market, even your Côtes du Rhône Rouge is held back for over three years before it leaves the winery. What drives the decision to hold these wines back just a little bit longer than other producers?
We are Rhône specialists with a northern Rhône DNA and vision. In other words, our expertise relies on the Syrah grape (very well represented in our Côtes du Rhône where it constitutes almost 50% of the blend). Our feeling is that Syrah asks for more time than many other grapes. The market demands upfront fruit and drinkability which is fine, but Syrah wines in general are not made to be drunk too early. Therefore, the wine dictates the bottling time and as you mentioned it, it takes sometimes up to three years to find and get the finest expression of this beautiful grape and underline the complexity of our terroirs.
Let's compare it with cheeses (very French). Kids love yogurts, which is fine, and most enjoy fresh, young chesses but cheeses' lovers would go for aged cheeses such as well-aged Comté. My feeling is that Comté is a little more complex than yogurt... QED.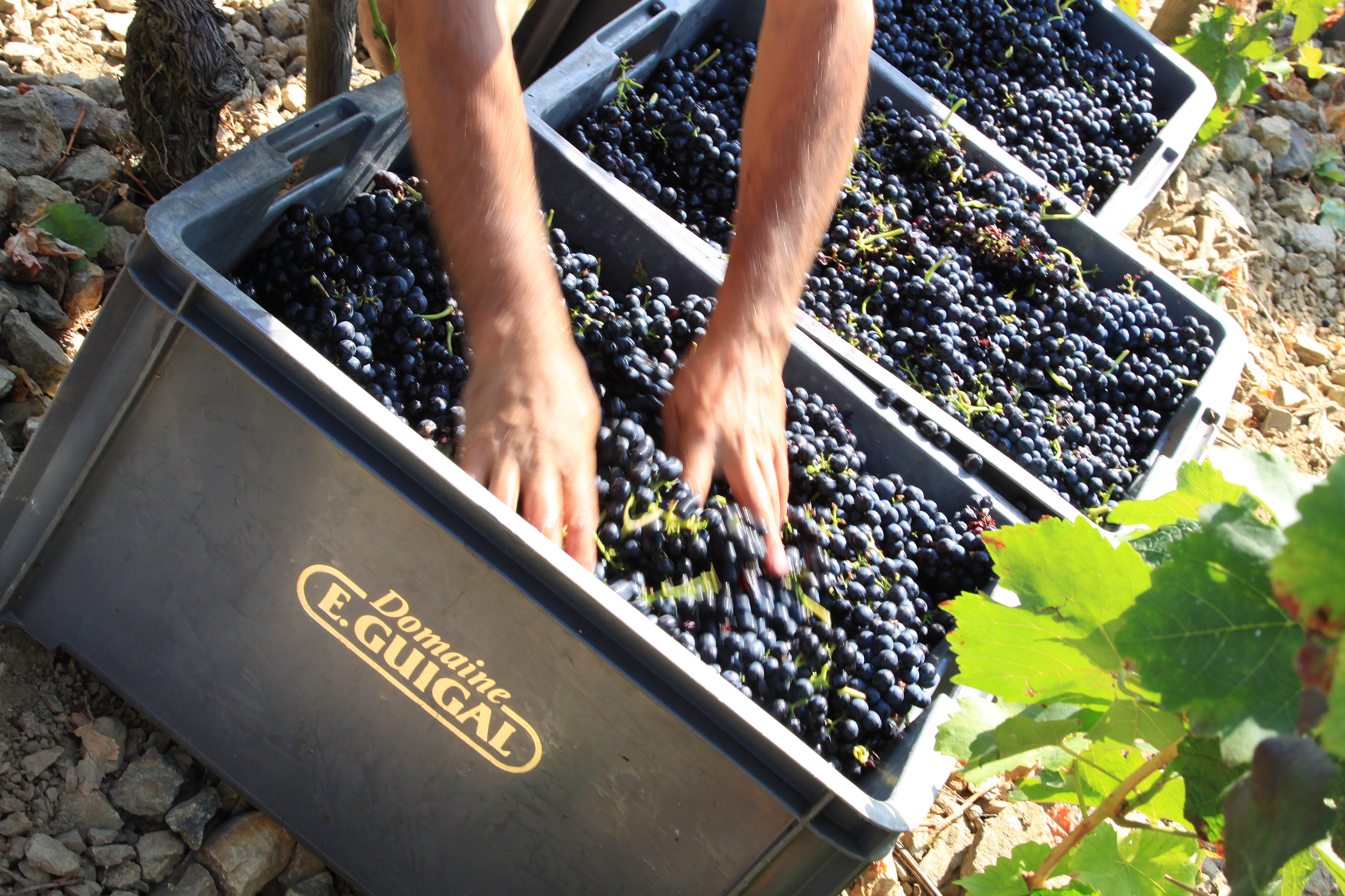 It's highly unusual for a winery to make their own barrels on-site, but since 2003 Château d'Ampuis has had its own cooperage. How has this changed production and the character of the wines?
We believe it gives us more control - the sourcing of the wood, the drying of the staves and the toasting of the finish barrel. With 17 years of experience, we quickly discovered that it was as difficult to make a great wine as to make sophisticated barrels. Since 2003, we have learnt and understood many things about barrel making - it's been a long road, but we are truly passionate about the cooperage.
"We do our best to magnify the complexity of these wines and leave a wide space for the expression of the vintage"
Your iconic Côte-Rôties La Mouline, La Landonne and La Turque are rightly considered some of the greatest red wines in the world. I think at one point E. Guigal had received more perfect Parker scores than any other French winery. Can you talk us through what makes them so special?
These single vineyards wines come from truly outstanding terroirs. We do our best to magnify the complexity of these wines and leave a wide space for the expression of the vintage. We try to stay humble, behind the magic which occurs every year on the historic slopes of Côte-Rôtie.
I realise it's probably akin to choosing a favourite child, but if you could only drink one, which would you choose?
Tricky question. I would say that the vineyard of La Landonne having been physically planted by my father to celebrate the birth of a new baby in January 1975, I feel extremely close to these vines and this terroir. Considering that La Landonne is the one of the three LaLas that has the longest ageing potential, I would go for the very first vintage, 1978. You've got my final answer - La Landonne 1978!
Guigal have a presence in both the northern and southern Rhône. How does the experience of making Châteauneuf-du-Pape compared with making Côte-Rotie, Ermitage and St Joseph?
We showed our first vintage of Guigal Châteauneuf-du-Pape with the vintage 1942 and we were thrilled and super excited to vinify for the first in Châteauneuf-du-Pape at Nalys in 2017. The quality potential of this property is truly amazing and we have extremely high expectations for the Château de Nalys wines but we are very careful and listen to people to learn as much as possible. We have in mind of learning the combination of the 13 different grapes with the different terroirs at Nalys. It is so many potential combinations offering big opportunities for the future of this historic property - I am very passionate about Châteauneuf-du-Pape!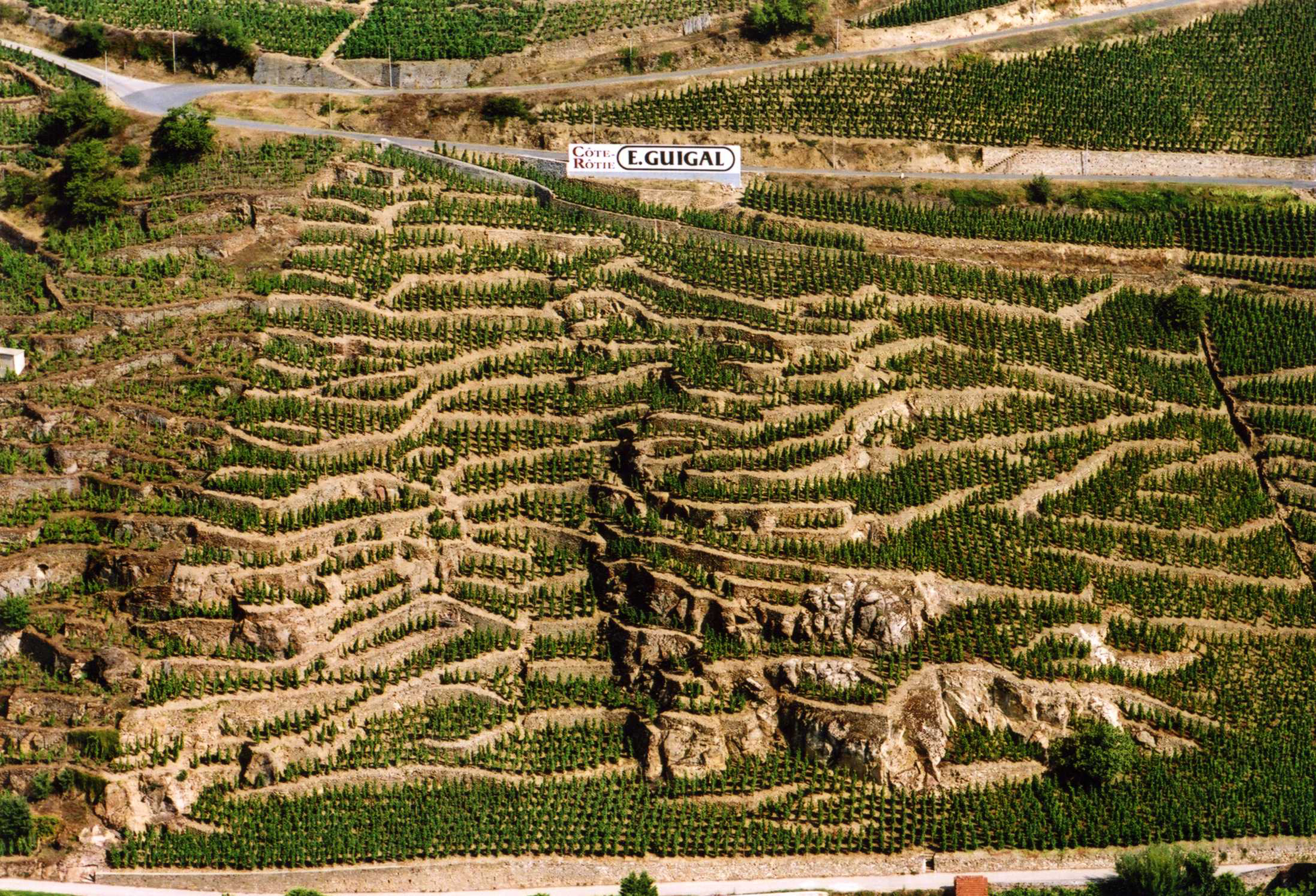 Sadly no-one is enjoying a huge amount of fine dining at the moment, but when the restaurants do re-open where would be the first place you'd visit? Let's say, one in France and one in the UK.
We are strong supporters of the local gastronomy which sounds obvious but never forget that if you draw a circle of 50 kilometres around our small village of Ampuis, there are 32 Michelin stars for 25 Michelin starred restaurants around us. It is very easy to find good food nearby.
I was extremely sad when Paul Bocuse left us in January 2018 because I have a lot of special moments in this place. I never spend a year without dining there at least a couple of times.
For London I would say Le Gavroche in Mayfair London. It's represents all that is good in elegant fine dining. It's a two-Michelin star establishment led today by Michel Roux and created in 1967 by Albert and Michel Roux. Other restaurants come and go, but Le Gavroche is an institution!
I have been promised that I would go to The Dining Room at The Goring, near Buckingham Palace - classical English fine dining - I am really looking forward to discover it.
"There are 32 Michelin stars across 25 Michelin starred restaurants around us. It is very easy to find good food nearby..."
Obviously E. Guigal is one of the most famous names in French winemaking, but if you had to make wines in another country, where would it be and why?
I have a personal love for Port. I am not certain my oenological skills would match with this impressive and historical winemaking process in the Douro but I enjoy drinking vintage Port so much!
When you're not managing the family business, what do you enjoy doing? And when you're not drinking wine, what do you enjoy drinking?
My wife and I are very interested by art in general and particularly modern art, Renaissance antiquities, Roman archaeology and architecture in particular. Therefore, we can spend time visiting exhibitions, bidding in auctions or just discovering towns or sites, revealing their former glory.
What do I enjoy drinking outside wine… that's easy! The answer is Port.