Hedonism Meets... Ashley Hepworth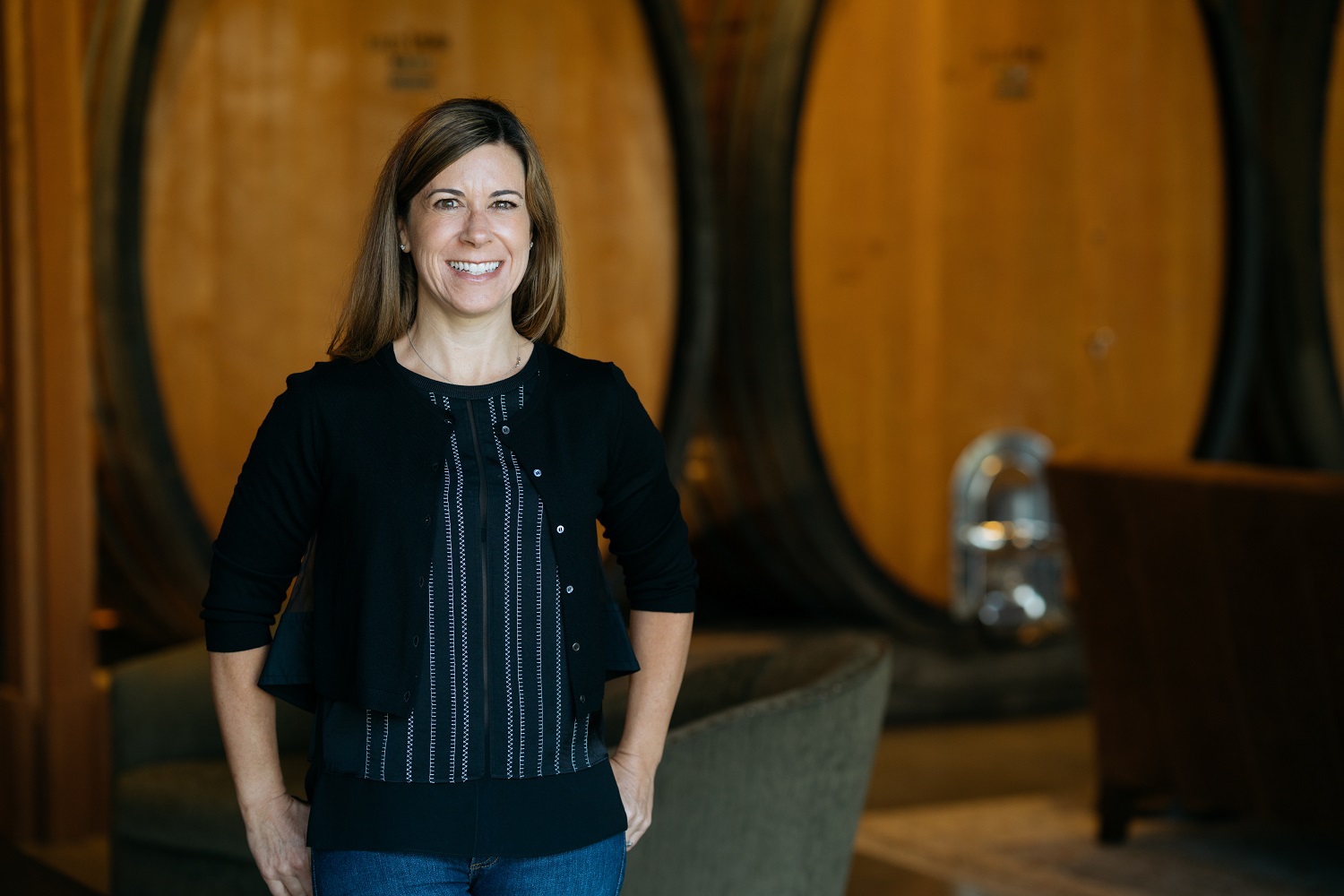 Hailing from the Napa Valley, Joseph Phelps Vineyards is a legendary family-owned winery in California. Producing internationally coveted red blends including Insignia and Backus, we sat down with Winemaker, Ashley Hepworth, to find out a little more about the story and inspiration behind these beautiful wines.
"I came as a harvest intern for the 1999 vintage and never left."
You've been with Joseph Phelps since 1999, and winemaker there since 2008. Can you tell us a bit about your journey with Joseph Phelps so far?
My journey started from the ground up, and I feel so lucky to have had this path because it has afforded me to learn a great deal about the business in many facets. I came as a harvest intern for the 1999 vintage and never left. When I began working in the cellar that vintage, my boss put me on the night shift for the whole harvest. He said, "Since you came from the restaurant industry, the working hours should suit you well!" After the 1999 harvest, I was asked to stay and work in the cellar. Many of the people whom I worked with during that year are still working in the cellar. I owe all my hands-on knowledge to these few folks and the crew that came after the 1999 vintage, with whom I am still working. Also, the winemakers, enologists, vineyard workers and vineyard managers who have moved on from Phelps who I had the chance to learn from.
After my year in the cellar, I moved into the lab and ran the lab for many years, then in 2004 I was promoted to Associate Winemaker and in 2008 to Winemaker. I know my growth at Phelps was due to hard work, yes, but it has also been because of the amazing people that I have been able to work with over the years.  I am forever grateful to them and to Joe Phelps and the family for taking a risk with me, their patience, and their support.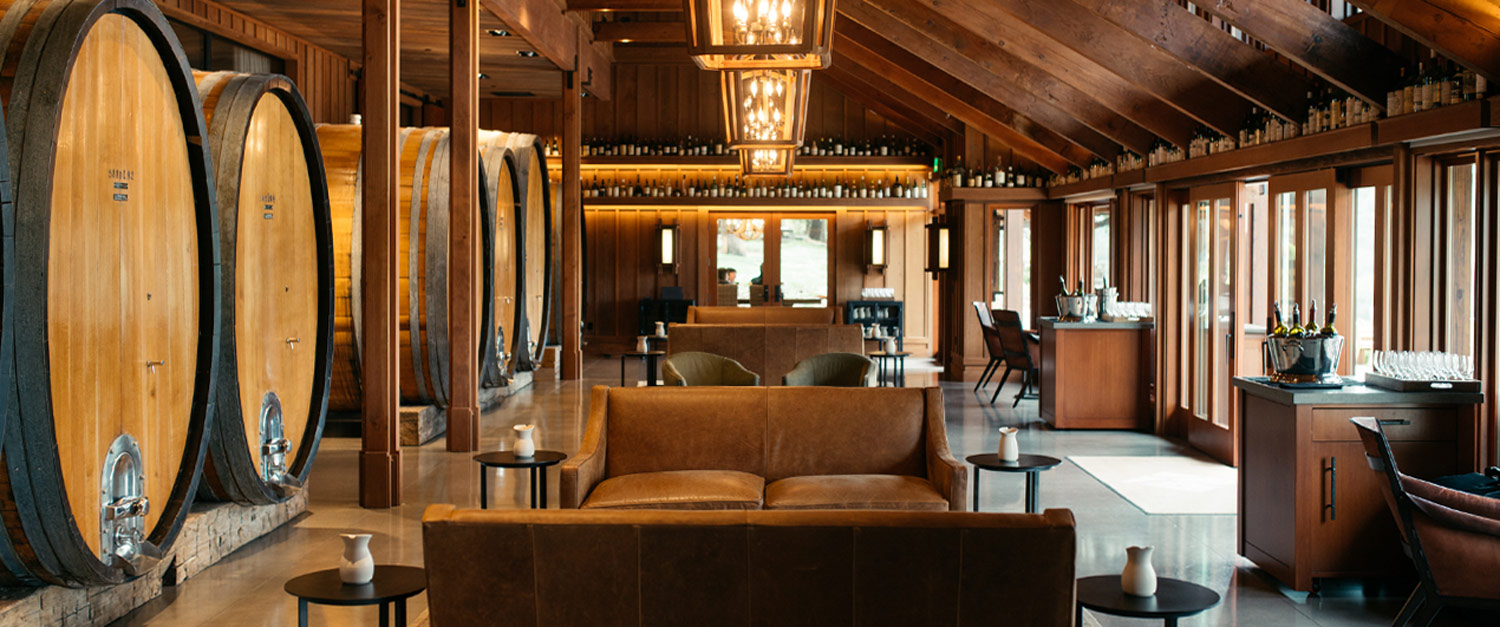 We sell some exciting old vintages of Insignia (1986, 1987, 1990, 1995, 2000) and Backus (1978, 1988) here at Hedonism Wines. Could you tell us a little about these different wines and vintages?
1978 Cabernet Sauvignon, Backus Vineyard was just the second bottling from this special location in Oakville. The wine is 95% Cabernet Sauvignon, 2.5% Merlot, and 2.5% Cabernet Franc and to this day has good structure and fruit character. 

1988 Cabernet Sauvignon, Backus Vineyard is 95% Cabernet Sauvignon and 5% Merlot with nice texture and finish.

1986 Insignia is 60% Cabernet Sauvignon, 30% Merlot and 10% Cabernet Franc. I just tasted the 1986 last week when a buyer was in town. I love the wine! Still fresh, not overly fruity but very silky tannins. The eighties were a little bit of an experiment. There was massive replanting due to phylloxera. Winemakers and owners were learning to push the envelope a little more and work on fermentation techniques

1987 Insignia is 70% Cabernet Sauvignon, 20% Cabernet Franc and 10% Merlot. 1987 was a low yield, super concentrated vintage.

1990 Insignia has mostly fruit from our Rutherford and Stags Leap vineyards. The blend is 80% Cabernet Sauvignon, 10% Merlot and 10% Cabernet Franc and shows excellent balance.

1995 Insignia blend is 90% Cabernet Sauvignon, 7% Merlot and 3% Petit Verdot. This is the first time we included Petit Verdot in the blend. This is an amazing Napa Valley vintage, and the wines are long lived.

2000 Insignia is 77% Cabernet Sauvignon, 18% Merlot, 3% Petit Verdot, 1% Malbec & 1% Cabernet Franc and really shows lots of black fruit and tobacco leaf notes.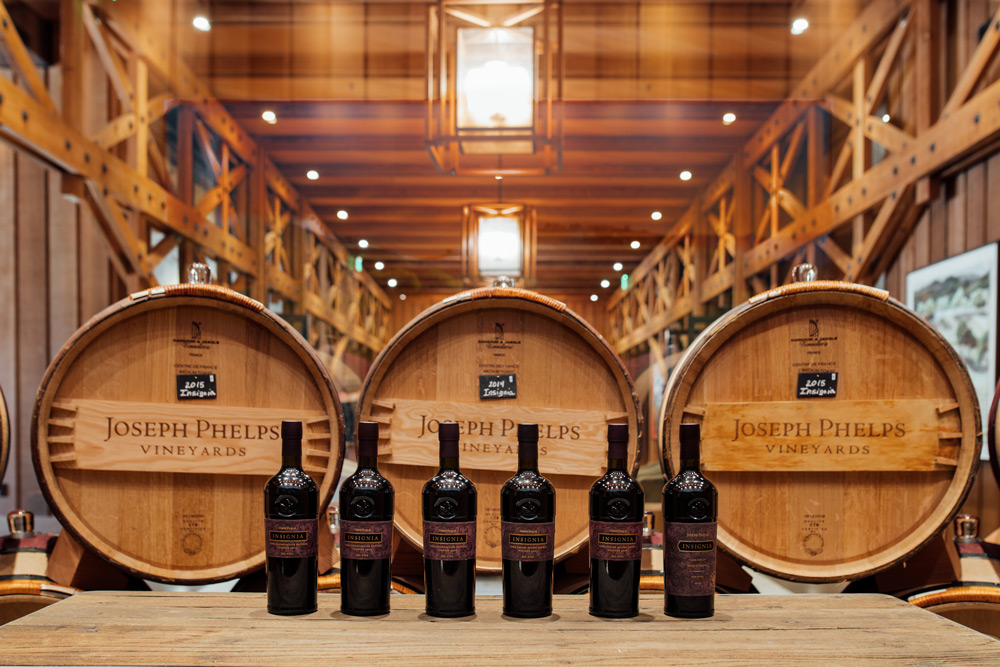 For readers coming to Joseph Phelps wines for the first time, what wine would you recommend as a good first introduction to the range?
If folks like white wine, I suggest our Joseph Phelps Chardonnay Pastorale Vineyard. This wine has excellent balance and minerality. It is not your classic California Chardonnay but rather more of a Burgundian, which I really love.  For red wine I would suggest our Cabernet Sauvignon. It is a classic version of Napa Valley Cabernet Sauvignon. We have been making this wine since 1973. Joe Phelps had a vision to purchase land in some of the best areas of Napa Valley and he started doing this in 1973. Today we have 7 estate vineyards we are using to source Cabernet Sauvignon from for this blend. 
What are the challenges and opportunities of being a winemaker in the Napa Valley in 2022?
Being able to react to mother nature in a rapid manner, whether it is drought, smoke, warm vintages, or cold vintages, we have seen all of these in the last 11 years. I feel like I have grown as a winemaker being able to use my knowledge, technology, and my peers to bounce ideas off to help pilot these challenges.
"Joe always said, "Make the finest wine each year. Do not compromise."
You have been described as having a 'minimalist' winemaking approach – what does this mean in practice?
I want to make sure the vintage doesn't get lost in the wine; I want to show the vintage.   We have the continuity of our estate vineyards which holds the 'known'.   Then through blending we can highlight the best representation of the vintage.  I don't want to manipulate the wine; we are draconian about what we put in each blend and that ends up being the best representation of site for the specific blend each year. Joe always said, "Make the finest wine each year. Do not compromise."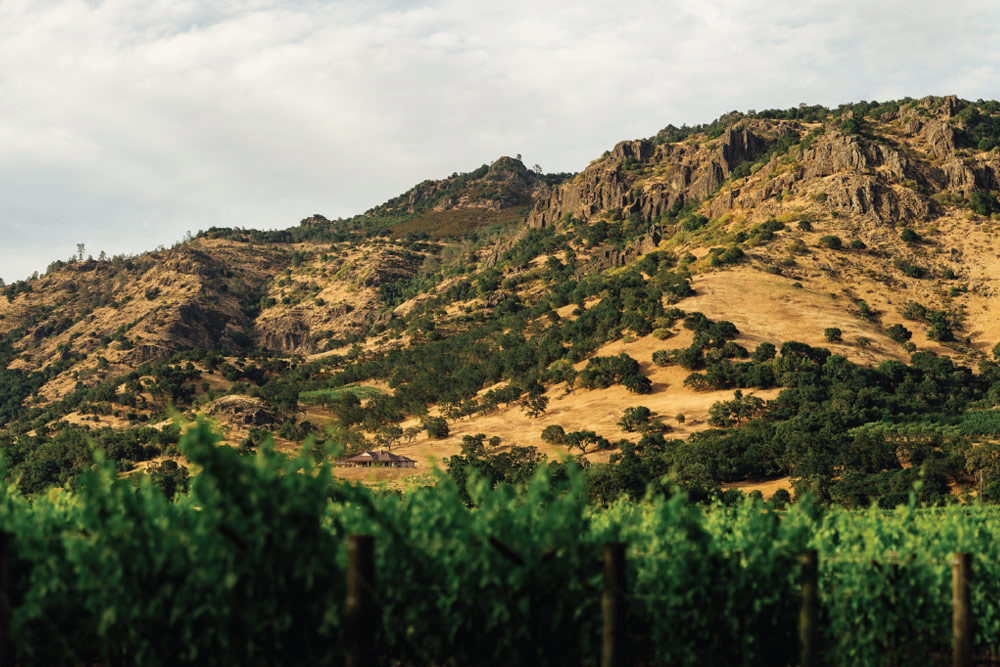 Can you tell us about the latest vintage to come to market – the climate conditions and the flavour profile?
The 2018 Insignia and 2018 Napa Valley Cabernet Sauvignon come from a growing season marked by cool, mild weather. The cooler than normal spring delayed budbreak, bloom and veraison compared to the previous five-year average. The mild weather patterns in August and September allowed for excellent overall phenological ripening and development of a complex aroma and flavor profile in the finished wines. Outstanding flavor development and color were key indicators of this exceptional vintage. I hope you enjoy each of these classic Napa Valley wines.
"The tannins integrate more fully over time in the bottle, the length of the mouthfeel and finish also evolve and enhance as the years progress."
How well do Joseph Phelps wines age and develop over time in bottle?
Our wines age beautifully. I've tried Insignia vintages from the late 1970's and mid-1980's recently and they still have freshness and fruit character. Insignia ages easily for 40+ in the bottle and our Napa Valley Cabernet Sauvignon ages at least 30+ years. The tannins integrate more fully over time in the bottle, the length of the mouthfeel and finish also evolve and enhance as the years progress.
What new projects are on the cards at Joseph Phelps Vineyards? 
The 2019 vintage will be the first to include from our new vineyard, El Venadito, located in the Oak Knoll District right near our Yountville Vineyard. I'm excited about this new vineyard location for the future. Also, the winery will be celebrating our 50th harvest this fall and 50th anniversary in 2023. It's exciting to look back on so much history while focusing on the present and our future.