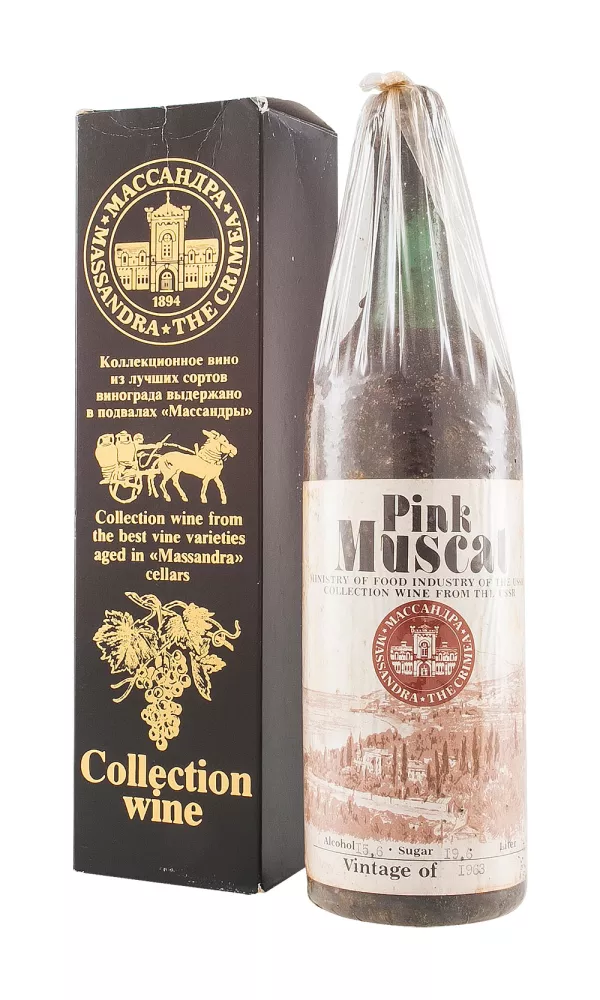 Massandra Pink Muscat 1963
The Massandra Winery was founded in 1894 by Tsar Nicholas II on the outskirts of Yalta, on the Crimean Peninsula, and was the official supplier of fine wines to the royal family whilst they were on vacation at their summer palace in Livadia. Many of the sweet fortified wines from the Massandra Collection are exceptionally rare and incredibly long-lived, with most only reaching maturity at around 50 to 60 years of age.
The White and Pink Muscats of Massandra are their classic sweet wines and are considered by many to be amongst the best examples of Muscat in the world. With age they turn golden brown in colour and often have intense flavours of fruitcake, spice, honey and nuts. Though often rich and sweet, very early harvesting of the grapes ensures ample acidity.