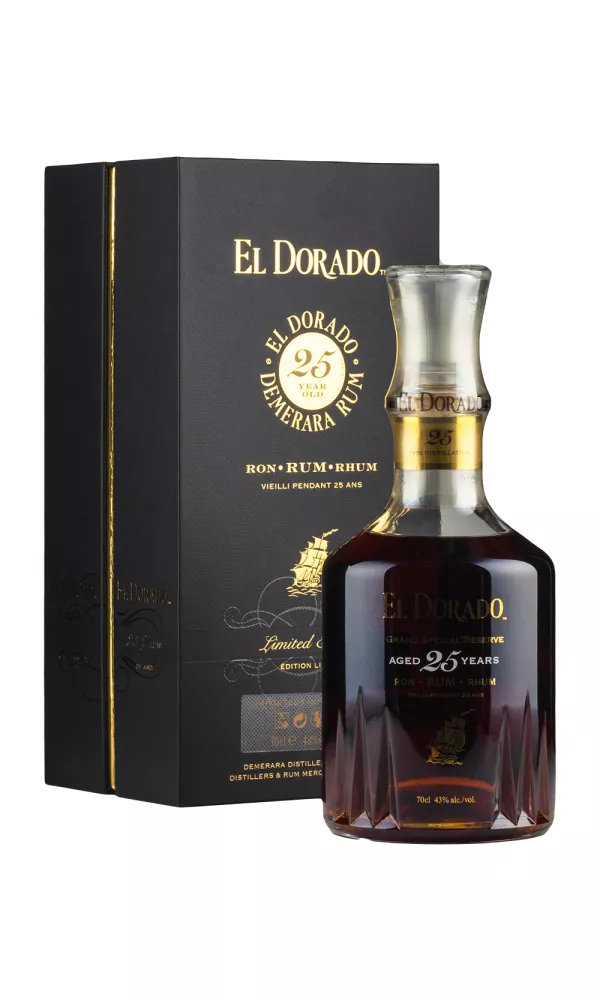 A very limited edition for those who enjoy fine spirits.
Packaged in a decorative glass dencater, this rum is produced in a single vintage & aged for 25 years before release.
Due to the ambient warmth & tropical conditions in Demerara, the ageing process is hastened, producing a spirit with the complexity to rival the finest Single Malt, Bourbon or Cognac.