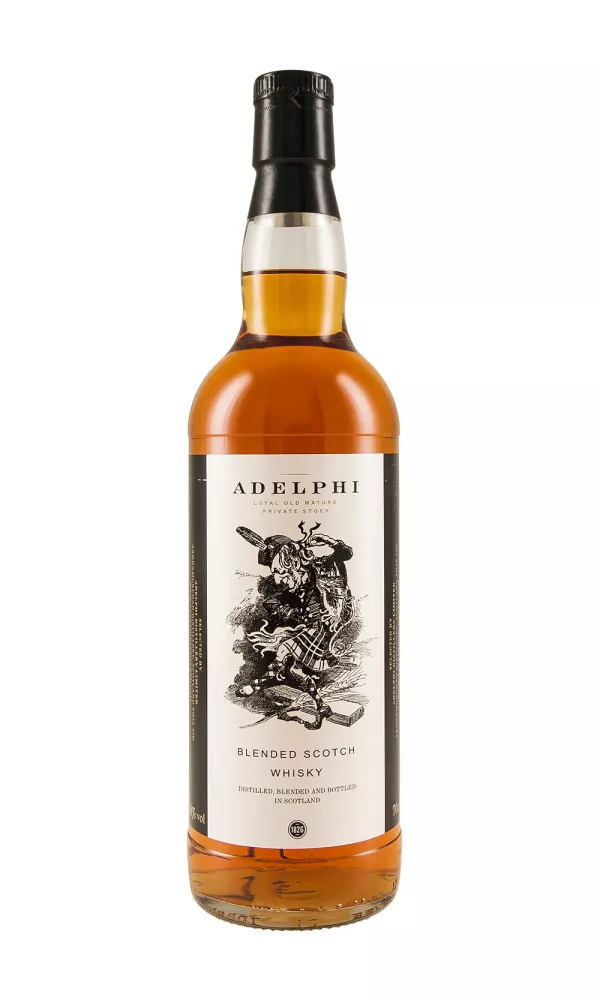 Adelphi Private Stock
A blended Scottish whisky from fantastic independent bottler Adelphi. A secret receipe that is rumoured to include malts from Islay, Speyside and Campbeltown plus top quality grains. Adelphi use a Sherry style solera system for their blends, meaning the process is more of a continuation rather than a single batch release.
Approachable and fruity with a touch of peat smoke and a distinct ripe pear aroma, ths is an excellent blend that will satisfy fans of Speyside and Islay malts alike.