Hedonism Meets... Manfred Krankl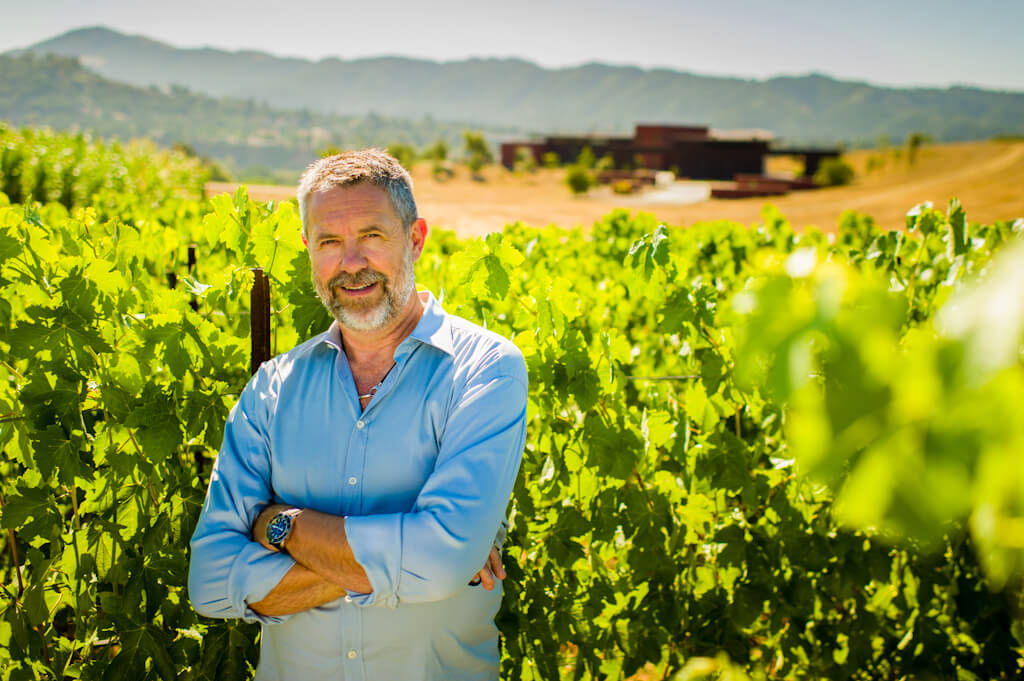 The wines of Sine Qua Non need little introduction. Mould breaking, iconoclastic, visionary are just some of the descriptors invoked when critics and wine lovers discuss this unique winery. Based in Ventura, north of LA, the wines of Sine Qua Non regularly notch up perfect scores from critics while the waiting list for a direct allocation is well over 10 years.
We caught up with Manfred just after the 2020 harvest to discuss growing up Austria, the nine-word grand plan and stealing wine from priests...
"We have had a rather nice string of good vintages. Almost embarrassingly so actually"
Manfred, thank you so much for your time. 2020 has been something of a bumpy year for everyone, but California has had the added problem of wildfires to contend with. Looking beyond these issues, is 2020 looking to be a good vintage for you as winemakers?
Yes. To a winemaker pretty much every year seems unusual to some degree because no two years are the same and thus there are always new things to think about and consider. But I'd have to say in general the growing conditions were good, with mild temperatures all year until right before harvest when it got fairly hot. But I actually like that. We have had a rather nice string of good vintages. Almost embarrassingly so actually.
You've spoken about being interested in wine from a young age – do you have an particular bottles that stand out as epiphanic from your early days of wine appreciation?  If so, how did they change your perspective on wine?
That is very, very difficult to answer because the response would have to be so broad. Both Elaine and I grew up in rather humble homes. The phrase should be poor in reality and so neither one us drank or even saw our parents drink fancy, high-end = expensive wines. My parents did drink wine, but very much low level grape stuff. Growing up in Austria, where the overwhelming majority of the population is Roman Catholic, as I am, I had to become an Altar-Boy in Church. I hated everything about it, but my parents forced me to. They are not hyper religious, so I don't really know why they did that, but there I was. As such, one of my Church-boy jobs was to go into the back and pour a little wine into a small jug for the priest to use during Mass. Well, I was so ticked off for having to do it that as punishment – in my mind – I always drank some of that wine. And low and behold these priests drank way better stuff than I had ever had before. I started liking it and so every Sunday I gave myself a little wine tasting class.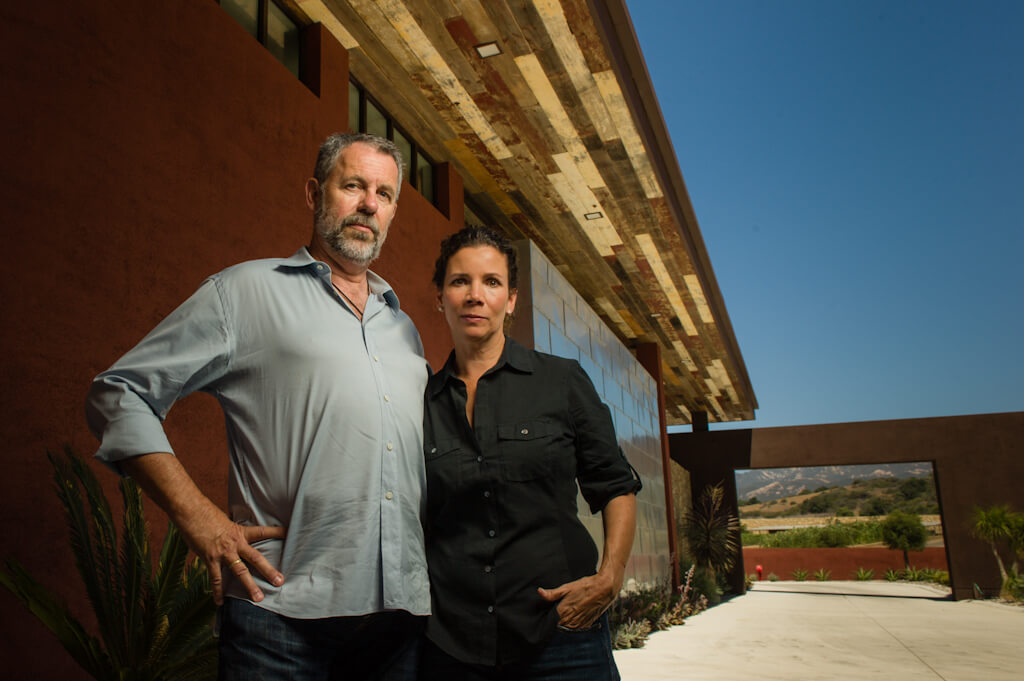 Much, much later on I very much fell in love with Italian wines and often travelled there and visited wineries. I loved people like Bruno Giacosa and Gaja and eventually also folks like Elio Altare and Scavino, Sandrone and Clerico….just to name a few. It is peculiar that we didn't end up making Italian varieties ourselves. Maybe because the deep love for Rhone wines that developed. Rayas and Bonneau and wines like the 1989 Cuvee Célestine or 1989 or 1990 Chateau Rayas had a huge impact on me as an adult. Then, when I was in the USA already, there were people like Helen Turley from MARCASSIN and David Abreu and they made a huge impression on me and created a belief that great things can be made in the good old US of A. The 1992 "Gauer Vineyard" Chardonnay from Marcassin made me nearly lose my mind. This is a rather abbreviated answer, but a glimpse of sorts. At least I hope so.
"1990 Chateau Rayas had a huge impact on me as an adult"
Looking back at the early bottlings, Sine Qua Non as a winery seems to have arrived fully formed – from Queens of Spades up to the present day, there's a consistent personality that shines through with each bottling. Did you imagine you'd still be making wines nearly 30 years after your first foray or was it always part of a grand plan?
No way at all. The entire winemaking adventure just started as hobby and I never though it would turn into our life and we would still be at it decades later. I just wanted to do it and Elaine, God bless her courage, said she would support it and stick by my side. These last nine words are pretty much our "Grand Plan."
It just kept on developing from there and now…here we are.
 
Going back to those early days in the mid to late 1990s, who were your early mentors and who inspired you when it came to winemaking?
Well, I already mentioned people like Helen Turley, but then I met more and more winemakers and growers including Michael Havens of Havens Cellars, John Alban of Alban Vineyards, 
Adam Tolmach of The Ojai Vineyard and numerous others. John Alban and I became friends and we travelled together in Europe and John supplied fruit to us before we had our own vineyards. And he is very clever and funny too. A great man who helped me enormously.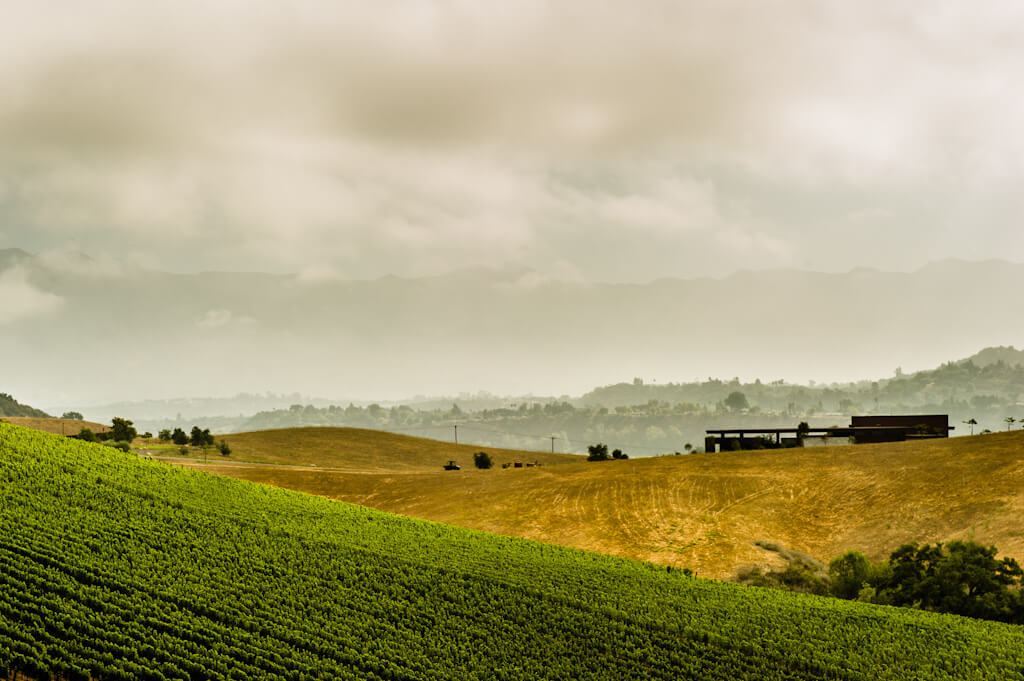 Sine Qua Non have made wine using a broad array of grapes including Pinot Noir and Gewurztraminer, but it's Grenache and Syrah that make up the majority of your releases when it comes to red wines – what do you like about working with these grapes?
I have no particular hang-ups on grape varieties or wines. Great wines are made from a large portfolio of grapes. Naturally many of the most renowned wines in the world are made from Cabernet Sauvignon and Merlot. Often Bordeaux is what people go to first when the budget and interest allows it.
I have tasted many fantastic wines from these grapes and growing areas, but to me they always remind of watching "Masterpiece Theatre" and it feels like I should wear a tuxedo and patent leather shoes. Whereas great Rhones have a casual sexiness and seductive quality that it is tough to resist. Even young. So I am drawn more to that licentiousness. I don't quite know what else to call it. I also find that a great Syrah or Grenache has a greater window of drinking opportunity. They change, of course, but each stage has its own seductive eye winking at you. Finally I do like ripe wines. Big, flavorful wines without becoming grotesque and Rhone varieties love (maybe even NEED) ripeness. Of course one could have a lengthy discussion just on what that even means, but in the end it is what I think that counts. Hopefully anyway.              
Having said that – you've also been working with a lesser known Spanish and Southern French variety Graciano and bottling it under your Third Twin label. What inspired you to want to work with Graciano and why do you like it?
We have winemaking friends in Spain too and many of them had told us about Graciano and all the reports about it were positive. It is not easy to find pure or almost pure Graciano even in Spain. But what we did find and taste we liked and we thought our growing conditions for it would be ideal. Graciano needs to be quite ripe to show its guns and it has high acidity. I always claim that maybe it is really a Rhone grape, but somehow somebody made a mistake (maybe God himself) and now Manfred has to fix it. I'll try.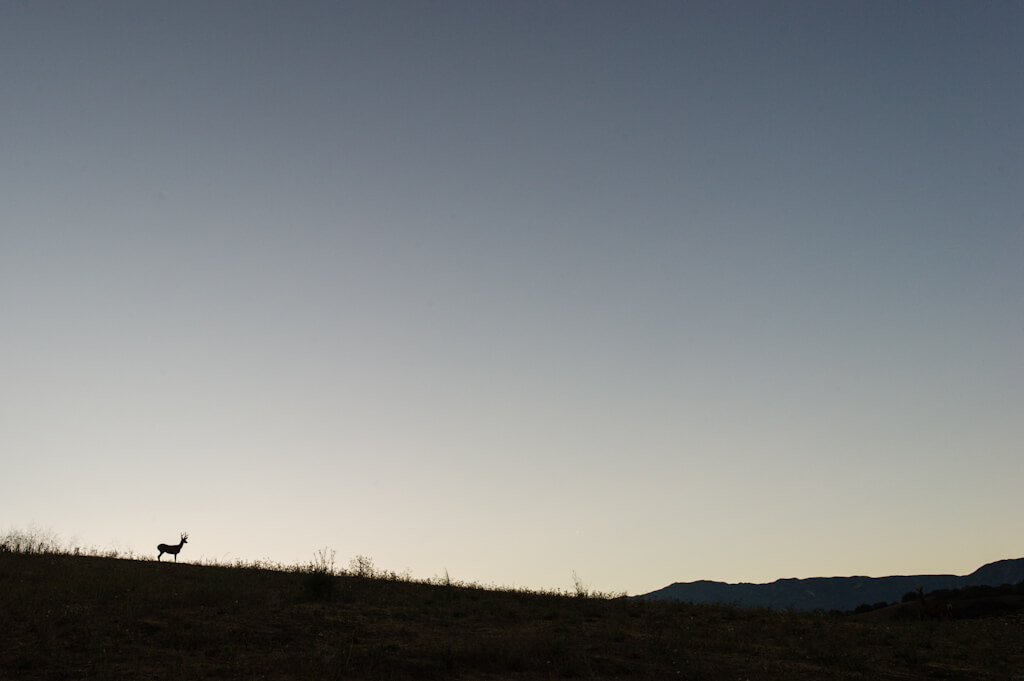 Another mainstay of Sine Qua Non, certainly in the last 15 years or so, has been a focus on special releases that are subject to very long barrel ageing. How do the wines benefit from spending such an extended period in wood and what led you down that path?
Henri Bonneau has often times kept his Grenache in barrel for a very long time. That fascinated me because many people bottle Grenache fairly quickly because they fear Grenache cannot take much, or any oxygen. So then I ran my own experiments – with Grenache and Syrah too. I was surprised and encouraged. Now of course one cannot, or should not, put any juice into barrel, leave it there for ages and anticipate a good result. The juice has to balanced, meaning have good concentration of aromatics and flavors, good acidity, good and plenty of ripe tannins and healthiness. But then – and only then – the wines can and probably WILL age better. Their maturity progression slows and stays in that slower pace even in the bottle. It is almost like a miracle and seems counter intuitive, but in the right cellar, in the right barrels, with the right temperature and the proper beginning it can and probably will happen. And then….SMILES for all.
"Alois Kracher - he was one of the most amazing men I have ever met"
Over the years, you've collaborated with a number of winemakers including the great Alois Kracher and the Maurel brothers of Clos St Jean in the Southern Rhône Valley – winemakers who also put their own personality into their wines. Can you talk a little about how those collaborations came about and what the experience was like?
I didn't meet Alois Kracher until I was already in the USA. He was one of the most amazing men I have ever met. In every respect. As a winemaker, as a friend, as a husband to his wife and simply as a human being. He wanted to make dessert wines with me and if you ever met him, then you know that nobody on earth could say NO to him. Nobody! And we started to work away and created the Mr. K brand for it. We had no attorney, nothing written down, no contract, nothing. Just a handshake and that was sufficient for all the years we worked together. We made botrytis wine, ice wine and Vin de Paille. Never had a single problem, but many fun and learning times and much laughter and success. I miss him dearly to this day and I think about him often. 
With the Maurel brothers of Clos Saint Jean and Philippe Cambie it is not to dissimilar. We visited there several times and they came to see us too and one day they called and asked if we'd be interested in a little joint project of sorts. We love Châteaneuf-du-Pape and we love their wines. Not too much to think about. Answer? YES, fantastic. So since 2010 we have made a heavily dominant Mourvedre wine that is called Chimere. Only Magnums are filled. Same deal here as with Kracher. No legal stuff, just a friendship and a love of wine and creativity.  We sell it all here in the USA. Great fun and great communication and exchange of ideas.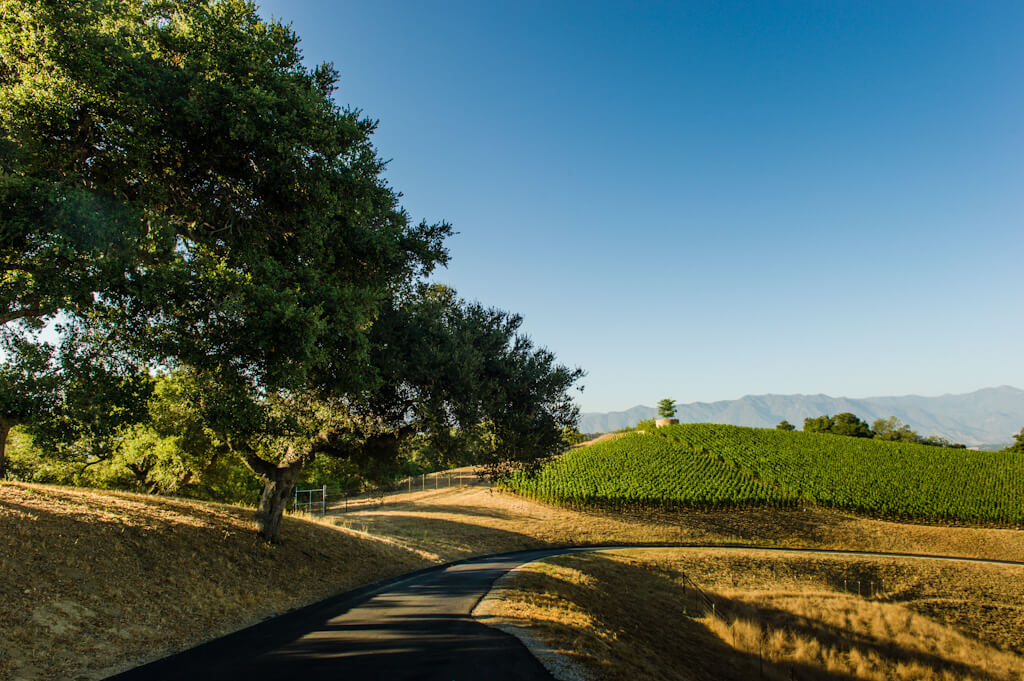 Anyone who knows Sine Qua Non knows that the incredible label art, which is different for every wine, is a huge part of each release. What is the process when it comes to creating artwork? Which comes first, the wine or the art?
There is no formula at all. I would say typically the wine comes first and of course it is with us for years before a label goes on. During the "wine-training-years" all sorts of things happen. With the wine, with us personally and in the entire world. And so artwork comes about based on those experiences. Often times the names and/or art are sort of love letters to my sweet Elaine. Sometimes that love portion may be rather cryptic and only visible to Elaine and me. But it is usually "explained" – if that's the word – in offering letters. A bit of a discombobulated process, but ultimately a fun one and one that puts a personal stamp on each bottle.
Is there any single piece of label art you are particularly proud of?
I am not sure if I am most "proud" of it, but the art for a label that gives me a lot pleasure is the one for our 2005 Grenache THE NAKED TRUTH. It is a painting of Elaine and 2005 was a very challenging year. Definitely on a personal level, but also from a vineyard and winery perspective. We conquered both. The wines from that year are some of my favorites and Elaine is as charming and vigorous as ever. 
So looking at that label makes that wine taste even better.
Wine and food are obviously inextricably linked. Do you have a favourite restaurant in Southern California? Not sure if you get much opportunity to travel, but one in London too?
That is almost impossibly tough to answer. We have quite a few wonderful restaurants in Los Angeles.
I wouldn't know which ONE to name. I have always admired Wolfgang Puck's SPAGO because it is reliable despite amazing pressure from a supremely demanding clientele. Plus Wolfgang is agile and clever.
In London I like St. John because I am a fan of Fergus Henderson and that type of cuisine. Beyond that I'd have to say….my favorite restaurant is the one where they know me.