Hedonism Meets… Kathryn Carothers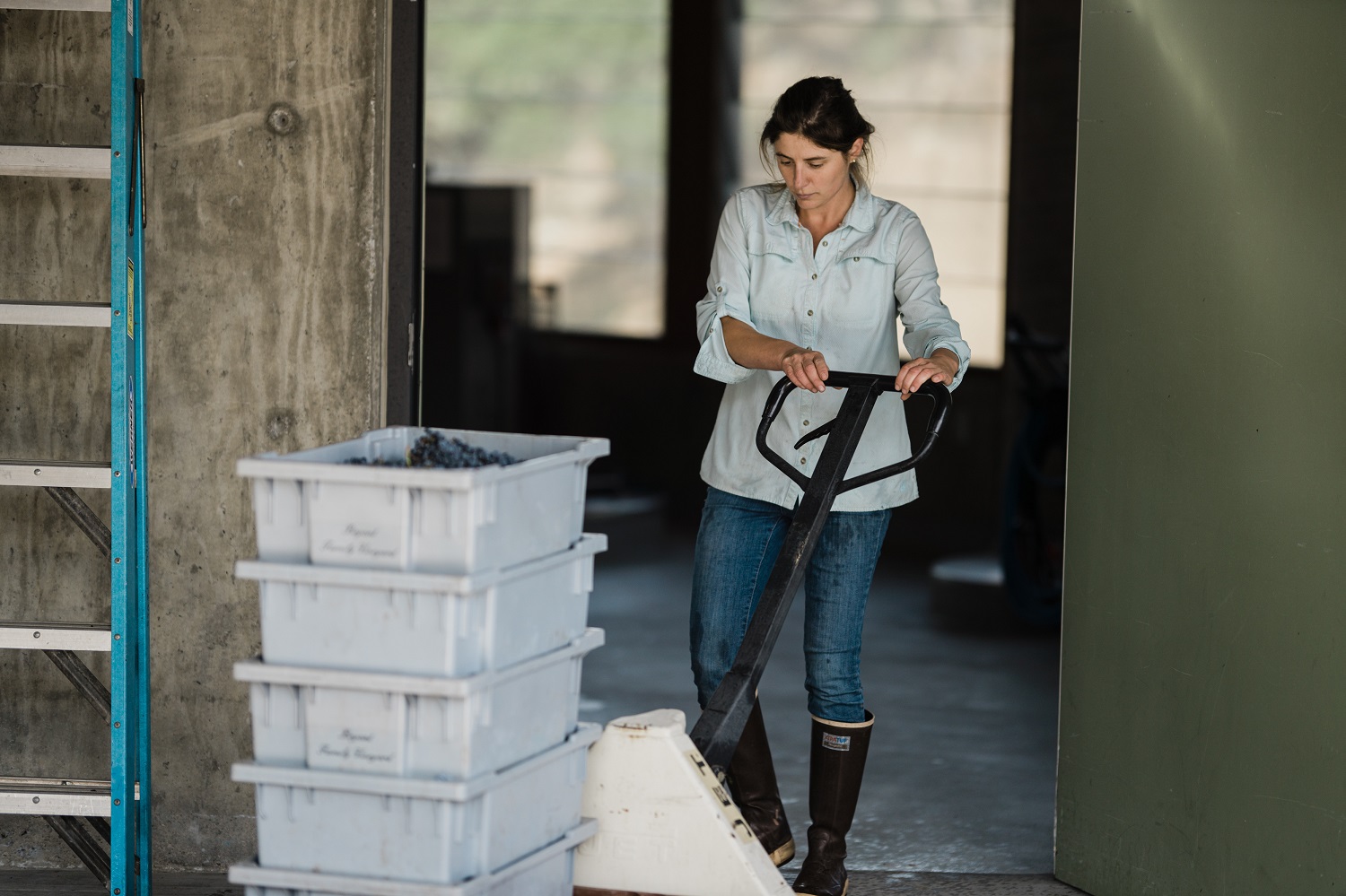 Hedonism Wines talks to Kathryn Carothers, winemaker since 2018 at the stellar Californian winery: Bryant Estate. We touch on the latest releases, top recent vintages and hear about some of the secrets behind Bryant Estate's world-class wines…
"The vision behind Bryant is simple and natural; I would say that it is to grow the best grapes and to make the best wine possible."
Appointed winemaker at Bryant Estate in 2018, can you tell our readers about your career to date and how you arrived at Bryant Estate?
I was a freshman in college and unsure of exactly what I wanted to study.  My advisor suggested I take a course called from Vines to Wines.  The class hooked me; I have always loved working outside and creating something physical and tangible.  It was not until a few years later that I had the "epiphany bottles" and learned about wine.  Just like many others, I worked internships.  For me, I worked in the Finger Lakes, the Forks of Long Island, Napa, Corsica, and Margaret River.  In 2012, I applied to intern at Bryant because I wanted to work at a smaller place to understand the work involved to create wines from a singular vineyard.  After harvest, there was an opportunity for me to become full-time.  I took it, and worked at Bryant from 2012-2016.  I left Bryant in 2016 to make wine at ADAMVS on Howell Mountain, and then I returned to Bryant in 2018 to make wine.
What is the story and vision behind Bryant Estate?
Don Bryant bought the Pritchard Hill parcel in the mid-1980s, hired David Abreu to develop the vineyard and Helen Turley to make the wines.  Don Bryant had the foresight, intuition, and knack for successful ventures.  Bettina Bryant, Don's wife, has taken on the mantle. She believes in the wines, she believes in people, and she is an intelligent, generous, and gracious person.  The vision behind Bryant is simple and natural; I would say that it is to grow the best grapes and to make the best wine possible.  Don always said, "It is all about the wine."  We do not have a hospitality department; we do not have a showcase winery. Everything is simply authentic.
"A site makes a wine what it is."
Where are the Bryant Estate vineyards situated? How does site choice impact on grape character?
Bryant owns the property on Pritchard Hill in Napa, where a 13-acre vineyard is planted to predominantly Cabernet Sauvignon - we also cultivate a little Cabernet Franc and Petit Verdot.  The vineyard and the adjacent winery overlook Lake Hennessey.  (The vista never gets old; it is a beautiful view of the vineyard and the lake below.)  A site makes a wine what it is.  The combination of soils (for Bryant it is mostly volcanic, some sandstone), aspect (hillside, 30% slopes in some cases), and microclimate (facing west, overlooking a body of water, and an elevation at the fog line) are just some of the contributing factors to make the wine what it is.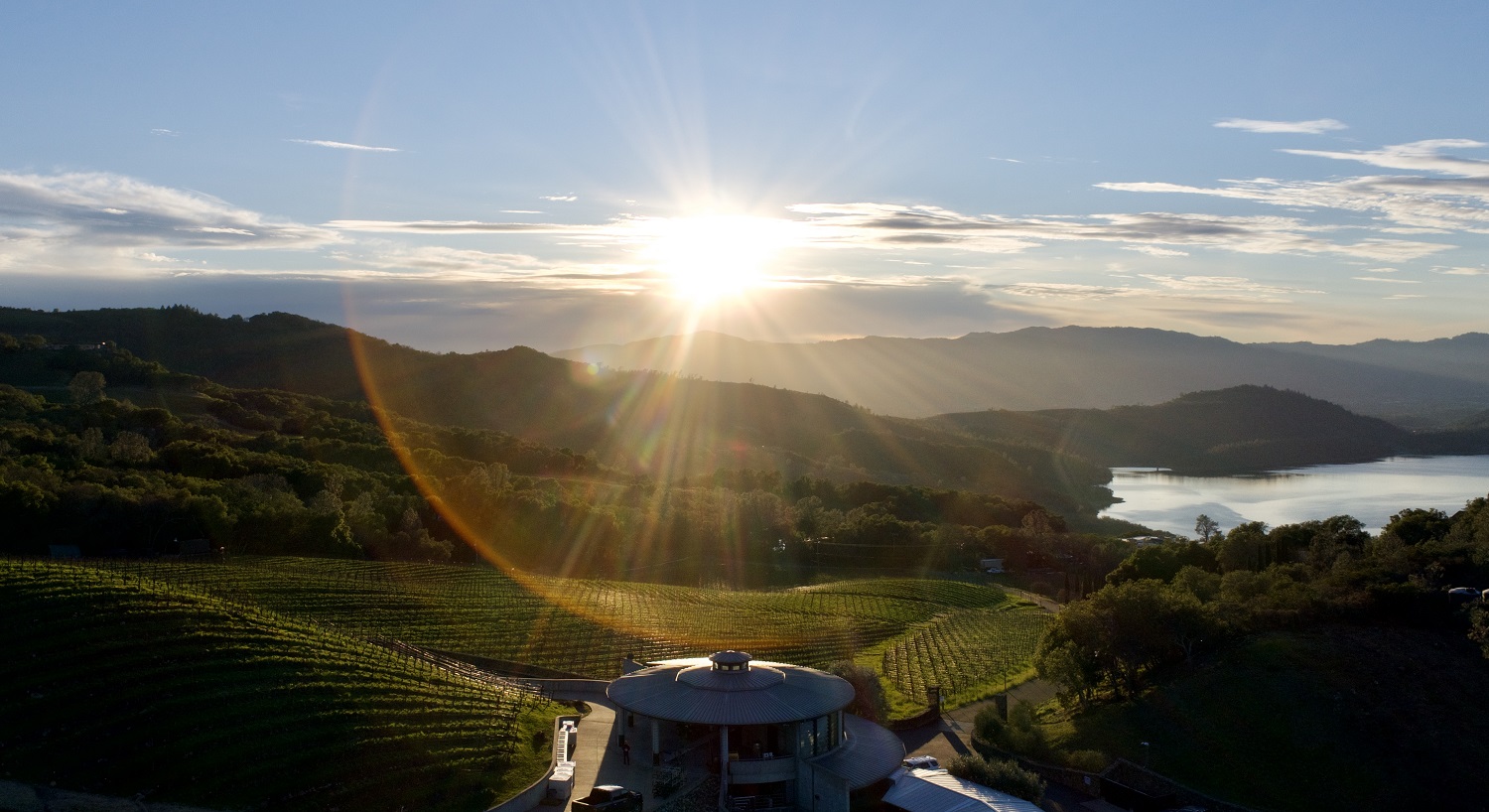 Here at Hedonism, we stock the Bryant Family Cabernet Sauvignon, Bryant DB4 and the Bryant Bettina Proprietary Red, in a range of vintages. Can you tell our readers a little about these wines?
The Bryant Family Vineyard is the flagship wine, produced since 1992.  It comprises Cabernet Sauvignon from the estate vineyard on Pritchard Hill.  It can range from 500-800 cases (12-packs) a year, depending on the vintage.   
The Bettina is a parallel wine and a Bordeaux blend—Cabernet Sauvignon, Cabernet Franc, Merlot, and Petit Verdot—and we are fortunate to receive grapes from two of David Abreu's vineyards: Madrona and Las Posadas.  (The 2019 contains a touch of the Bryant wine as well.)  The 2019 vintage consists of 366 cases. 
The DB4 is a Bordeaux blend compiled once final blends for Betinna and Bryant are completed.  The vineyards for the wine include the Bryant Family Vineyard, Madrona, and Las Posadas.  The wine ends up being a more approachable version of a fused Bryant and Bettina.  Production is usually 500-900 cases. 
What are the challenges and opportunities for winemaking in California in 2022?
Challenges include supply chain deficits that range from glass shortages for bottling to materials for the vineyard.  Another challenge is water management; it did not rain much this winter and spring.  Fortunately, vine growth in 2022 thus far looks more robust than it did last year in 2021.  With water management, you have to monitor irrigation closely, so I watch every drop applied to the vines.  Yields will likely be lower than average, in part because we pruned somewhat heavily to balance vine vigor.  In the winery, we are mindful of water use, from how we are washing barrels and tanks to adjusting the humidity in the cave.  Opportunities for winemaking in California would include the flexibility to do and create what you envision.  There is room for creativity and exploration. 
"I would say that what makes a wine a wine is a combination of infinite factors."
Why is the Cabernet Sauvignon that Bryant Estate produces so unique? What sets these wines apart compared with other wine regions where this international variety is widely used? 
I would say that what makes a wine a wine is a combination of infinite factors.  Wine in the bottle is the accumulation of incalculable moments from what occurs during the growing season, to the pruning, to the picking, to the temperature of the fermentation, to the oak, to the blending, to the bottling date.  In general, Cabernet grows well in sunny California.  It is a resilient varietal as well.  Napa has the fog and maritime influence to moderate summertime temperatures, and the region itself has an amalgam of soil types that work with Cab.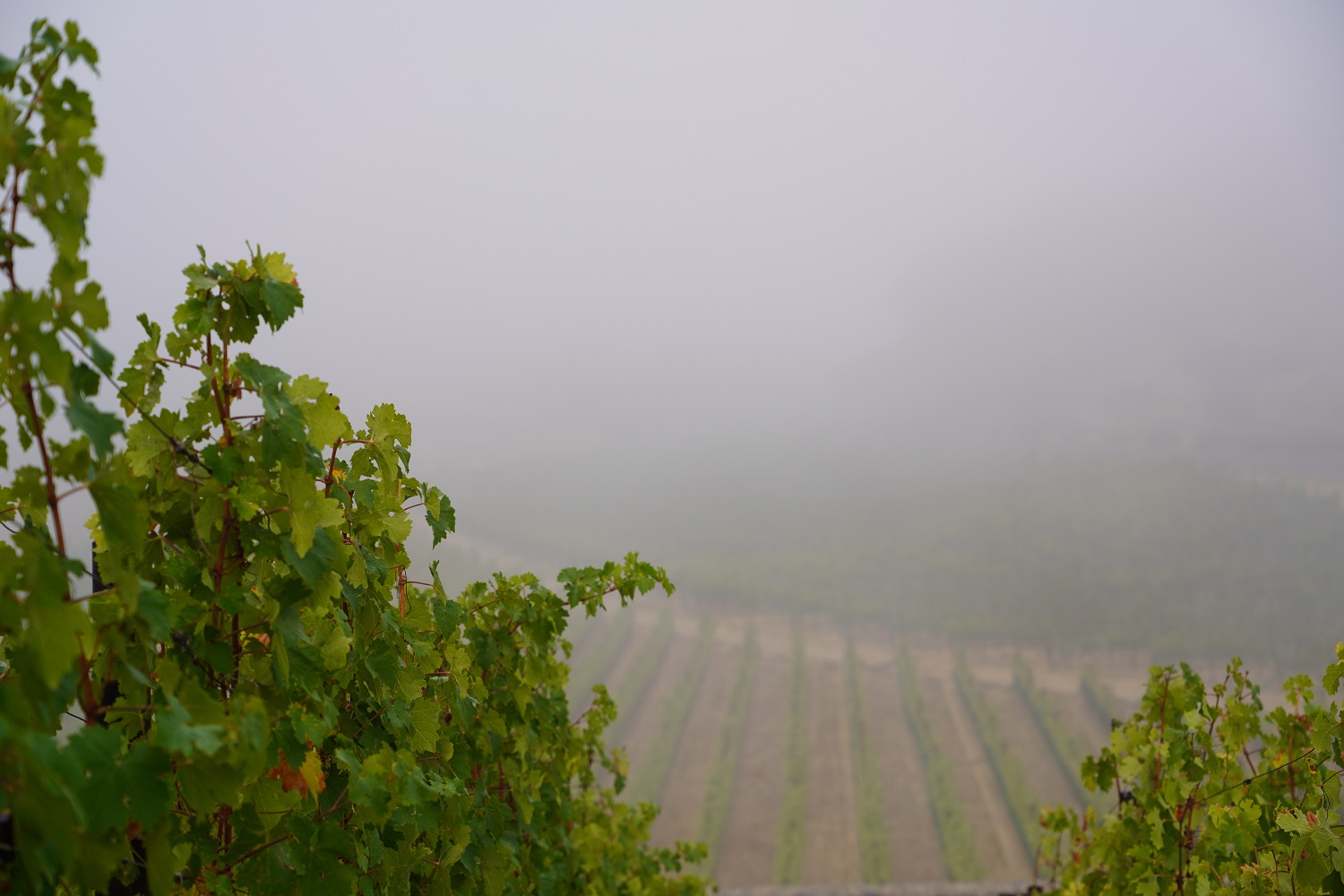 Are there any particular innovations/new technology/approaches that you have introduced to the Bryant Estate in your role as winemaker?
I just always want to be as in touch and in-tune with everything. I suppose every winemaker inevitably has some influence on the vines and the wines. Farming biodynamically is new, as are the applications of compost and compost tea in the vineyard. Pruning differently. I like to pick and to co-ferment blocks and sub-sections of blocks. There are a couple more amphora in the cellar now, one of which was made with Bryant soils. I started to include some stems in Cabernet Franc ferments in recent vintages. In general, I think everyone just acts as themselves and they do what they feel is best, go with their guts, and the wines inevitably reflect it.     
What would be the stand out vintages for you and why?
Tough question. I love and appreciate each one. Every vintage is exciting in its own challenges. I suppose I am particularly excited about the 2019 Bettina. It is the 10th anniversary of this wine. I think there is an extra elegance to it. Bettina is collaborating with artist Ed Ruscha to launch a special "artist series" label. It is going to be extremely special.
Can you tell us a little about the latest vintage and the character of these wines?
2019 is the current release. A cold and rainy spring caused significant vegetative growth in vines; managing vigor took work, but proved integral to achieving plant and fruit balance.  50% bud break occurred on April 3rd, and the median harvest date was October 9th. Through a steady summer and fall, fruit developed evenly.  Such a growing season produced wines marked by freshness, structure and vibrancy.  The 2019 Bettina will be released in the fall of 2022 and it is less than 400 cases.  
For readers looking for wines to lay down, which in the range would you recommend? How do Bryant wines evolve with further time in bottle?
All of the wines have tannin and the legs to age.  Some vintages are more approachable now than others, e.g. 2016 and 2018.  The 2013s are coming in line now. We at the winery are lucky to try old Bryant wines occasionally; 1995 Bryant is incredibly fresh, for example. 2009 Bettina, the first release of Bettina, we recently tried while at lunch in London actually, and it was stellar, it was still with a lot of fruit and structured tannin.