Hedonism Meets... John Glaser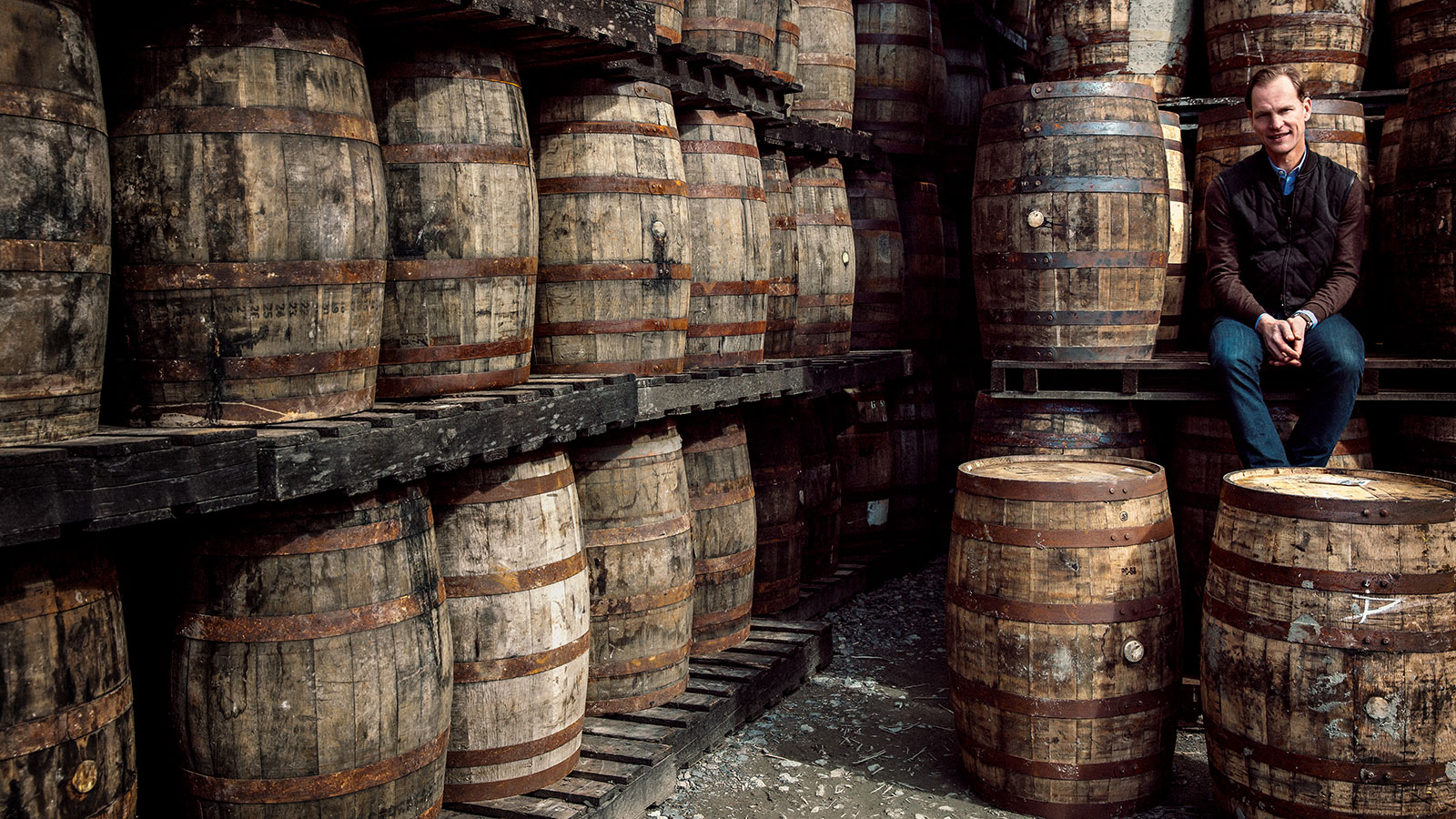 John Glaser and the team at Compass Box have spent the last twenty years slowly creating a revolution in Scotch whisky. Compass Box look beyond the current fashion for single malts and champion the delights of fine artisanal blends, sourcing single malts from and well-aged grains from Scotland's greatest distilleries to create an array of award winning drams.
We caught up with John in October 2020 to talk about his life and career, why he's pushing for more transparency in the Scotch whisky trade and how the world of wine inspired him to found one of the most exciting whisky companies in the world.
John, thanks so much for your time. For people who don't know, can you tell us a little about the origins of Compass Box – what inspired you to want to get involved with blending your own whisky? 
I started out my career wanting to become a winemaker.  I followed that path for many years, working in the wine trade in retail and wholesale and spending time in Burgundy and Napa Valley.  After I changed course and got into the Scotch whisky industry, I took a lot of inspiration and ideas from the world of wine.  For one thing, blending in wine is part and parcel of how some of the most compelling wines in the world are made.  So, to me in whisky, blending seemed a natural way to create complexity and balance and products that no single distillery or place can make.
"I felt compelled at the time to do something about it by starting my own Scotch whisky company"
Was there a 'light bulb' moment early on when you realised this was going to be more than just a short-term project?
My light bulb moment was reading a wine magazine in the late '90s and staring at an old advert for the Robert Mondavi winery.  It was Robert standing next to Francis Ford Coppola, with Francis saying "Wine is art.  Robert taught me that."  It just made me think that this kind of thing was missing from Scotland then: people with a vision, like Mondavi, when he challenged convention in the '70s and '80s and made a world class product despite what people thought of Californian wines at the time.  And people like Coppola who were drawn to wine country from a creative and aesthetic perspective and trying to do things their own way.  Scotland was lacking this, I thought.  And I felt compelled at the time to do something about it by starting my own Scotch whisky company.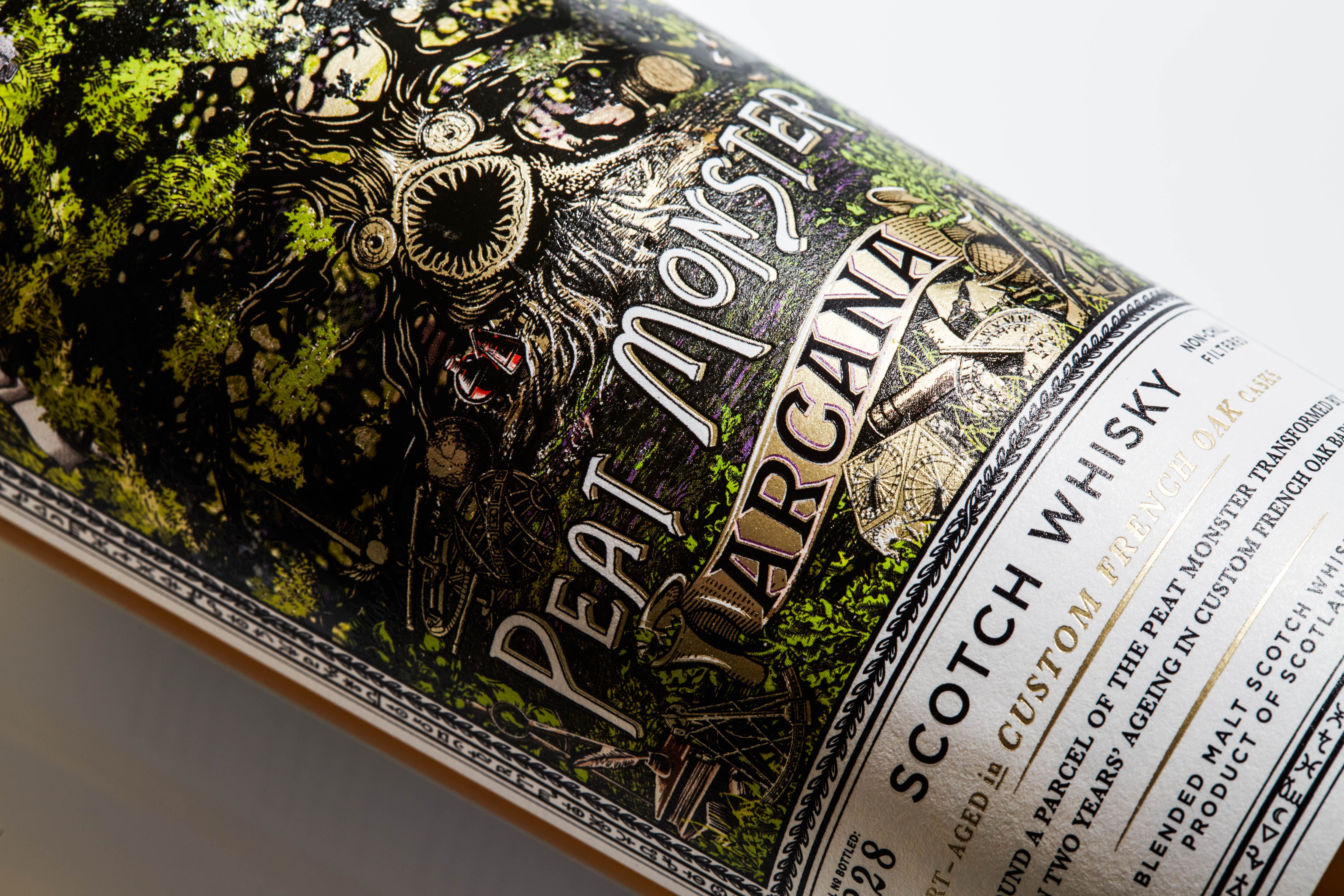 Does the amount of attention that single malts get ever frustrate you? Having tasted a fair few Compass Box drams, I can easily imagine a parallel universe where artisan blends such as yours are held in equal or higher regard that the best single malts.
That parallel universe is this universe!  That's what I believe.  Again, think about how perceptions of the world of wine have changed.  In my lifetime, the reputations of so many wine regions and wines have been transformed: I've mentioned California already; think about Italy, think about remote places like the Jura.  There wasn't even a wine industry in Oregon when I was born and today, they produce world class Pinot Noir.  Think about English sparkling wine today versus just 10 years ago.
My point is that perceptions can change over time when producers are making compelling products that provide an objective and rational reason for these perceptions to change.  I believe we've been doing that with Compass Box for the past 20 years – showing the world that the category (blend or single malt) doesn't matter; we don't drink categories.  We drink – or at least we seek out – great products from reputable producers.  It will take time for a complete transformation in the perception of blends, but I say confidently, that the community of Compass Box supporters around the world demonstrates it has already started.
Compass Box are also big promotors of quality grain whisky – how would you convince a dyed in the wool malt maniac to 'give grain a chance' as John Lennon might have said? 
I would simply ask them to taste Compass Box 'Hedonism' blind, not knowing anything about what it is.
When it comes to your special editions, how do you go about putting together a blend? Are you searching for casks that meet your requirements or is it a case of finding a great single barrel and building a blend around it?
The inspiration for our limited editions can come from anywhere.  Sometimes it starts with the discovery of an outstanding parcel of casks that we build around.  Sometimes it's an idea for a flavour profile inspired by something we've tasted, and sometimes it may not even be a whisky.  Sometimes we come across an idea for a name first, and with time, develop a whisky recipe that fits that name; that's how 'Flaming Heart' came about.
Can you tell us a little about your campaigning for transparency in the whisky industry when it comes to blended whiskies? Why do you think it's taking so long for people to come round to the idea of clearer labelling?
Three years ago, we began our Compass Box transparency campaign to try to get the Scotch whisky industry to update the laws about age information in spirits.  There is an old EU law that prohibits spirits producers from revealing the age of any component in a blend except for the youngest.  This applies equally to single malts if it is a blend of ages, as many are, especially the no-age-statement single malts.  
For 15 years we published full details of all the components in our blend recipes, including the ages of all the components, right down to the percentage of each component.  Then someone reported us to the Scotch Whisky Association and so we started the campaign.  I believed then as I do now that it is in the industry's best interests to update this law, otherwise we find ourselves in the strange position of not being able to fully disclose to consumers the details of our products.  Nonetheless, the Scotch Whisky Association told us at the time that their members – the major Scotch whisky companies – did not want to change the law.  It seems some companies would prefer to hide certain information.  Brexit also distracted things.  To be continued…
"I would like to see more collaboration between different distilling companies and distilleries"
Looking at the industry more broadly, what would you like to see more of in Scottish whisky and what would you like to see less of?
I am heartened at the number of new Scotch whisky companies and new distilleries starting every year.  I have been looking forward to this renaissance since I started Compass Box in 2000.  It's happening, and that's a good thing.  Long may it continue.
Rather than what I'd like to see less of, here's something else I would like to see more of in Scotch whisky:  collaboration.  I would like to see more collaboration between different distilling companies and distilleries.  I wish it were more like the world of chefs, where there is a belief in sharing and collaborating, like the MAD symposium founded by René Redzepi in Copenhagen.
"Rogues' Banquet is a sumptuous combination of some stunningly delicious old single malts, supported by some ancient grain whiskies"
Let's talk a little about some of the latest releases – Peat Monster Arcana and Hedonism Felicitas. What is the story behind these new blends?
Our 20th anniversary releases this year include three whiskies that were all developed by our whiskymaker James Saxon.  He and I work together, but James conceived and led the development of all of these.  Rogues' Banquet is a sumptuous combination of some stunningly delicious old single malts, supported by some ancient grain whiskies.  The label was inspired by the classic photograph of The Rolling Stones on the Beggars Banquet album.  It pays homage to many of the characters featured on Compass Box labels in the past.
Hedonism Felicitas is another homage, this time to the first whisky I created when I started the company, Hedonism, our grain whisky.
And Peat Monster Arcana is a variant of our classic Peat Monster.  Years ago, we tried aging The Peat Monster in some of our used French oak casks.  The result was a rich, delicious variation on The Peat Monster that James used as the basis for this limited edition recipe.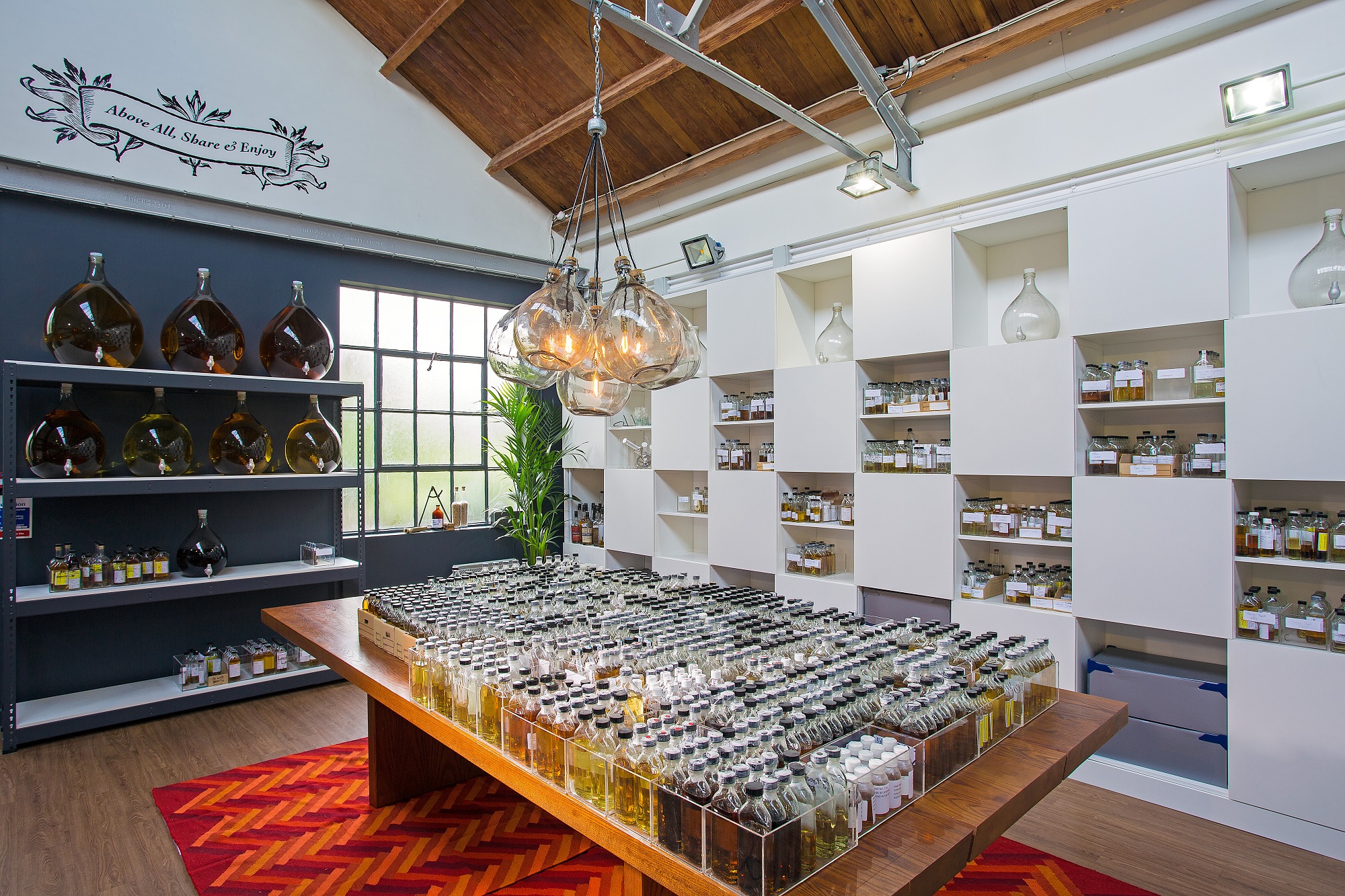 It's clear from your collaborations with Juveniles, the renown Paris bistro, that good food is close to your heart – where do you go in London for a good meal and a nice glass of something?
Ladies and gentlemen, this question was not a set-up, I assure you.  But I have to be honest and say that HIDE -- Hedonism's sister business -- is one of my favourite restaurants in London.  The food, the wines, the bar, the service, the vibe… 
Finally, which is your 'go to' whisky from the range? Maybe something suitable for sipping on a cold evening given the time of year.
Right now, my go-to whisky in the range is Peat Monster Arcana.  As you say, it's a perfect whisky for cold autumn days – elegantly peaty, rich, and long.  It's also awesome with food - try it with oysters.  Drink it from a wine glass with a big splash of water and a roasted game bird.  Enjoy it with blue cheeses.  Whatever you choose to do, share and enjoy… .