Hedonism Meets… Jean-Baptiste Lécaillon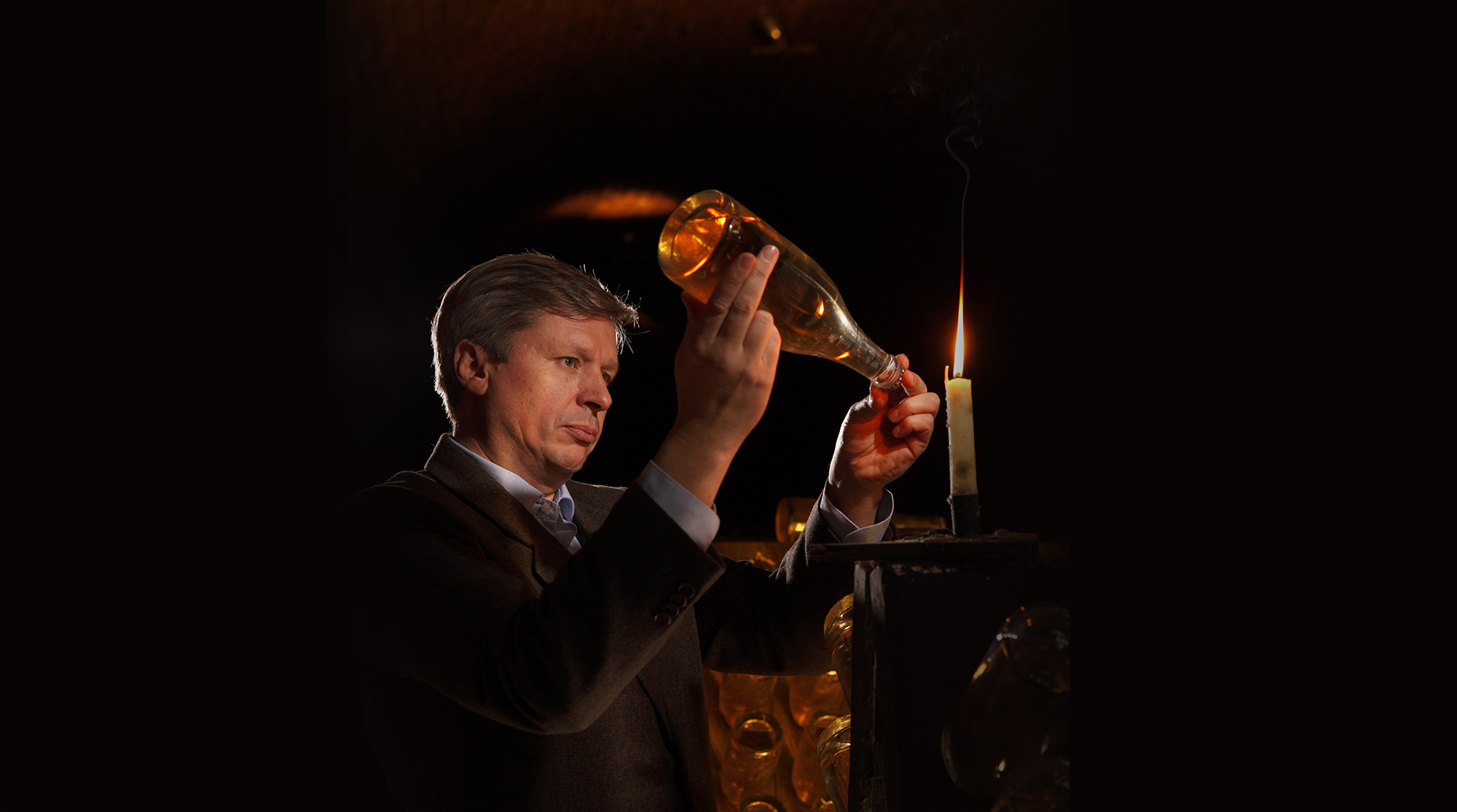 Hedonism Wines catches up with Head Winemaker at Champagne Louis Roederer, Jean-Baptiste Lécaillon, to delve a little deeper into the secrets behind their world-celebrated champagnes, most notably the highly sought-after Cristal. Champagne Louis Roederer is one of the last great independent, family-run Champagne Houses, and traces its roots back to 1833 when aesthete and entrepreneur Louis Roederer first inherited this legendary House.
"Working hand in hand with nature is central to the philosophy of the Maison"
Chef de Caves (Head Winemaker) at Champagne Louis Roederer since 1999, can you tell our readers a little about what your role involves?
I am the head winemaker at Champagne Louis Roederer, as well as being responsible for the vineyards, including the experimental vineyards. I also work with the winemakers in our properties around the world on the blending of their wines.
What is it that sets Champagne Louis Roederer apart from other Champagne houses (maisons)?
Our stewardship of the land. Unlike many Houses we own almost all of our own vineyards, with the fruit for all our vintage cuvées coming from family owned vineyards. This close relationship with the land has allowed us to focus on sustainability, introducing organic farming, biodynamic composts and introducing the concepts of permaculture across all of our vineyards. Working hand in hand with nature is central to the philosophy of the Maison.
How did you become Chef de Caves?
I was approached by Champagne Louis Roederer while still studying winemaking. Upon graduation, I took the job and went to work at their properties in California & Australia before returning to France to work under the then owner and winemaker, Jean-Claude Rouzaud. When he retired, I took on the position of head winemaker.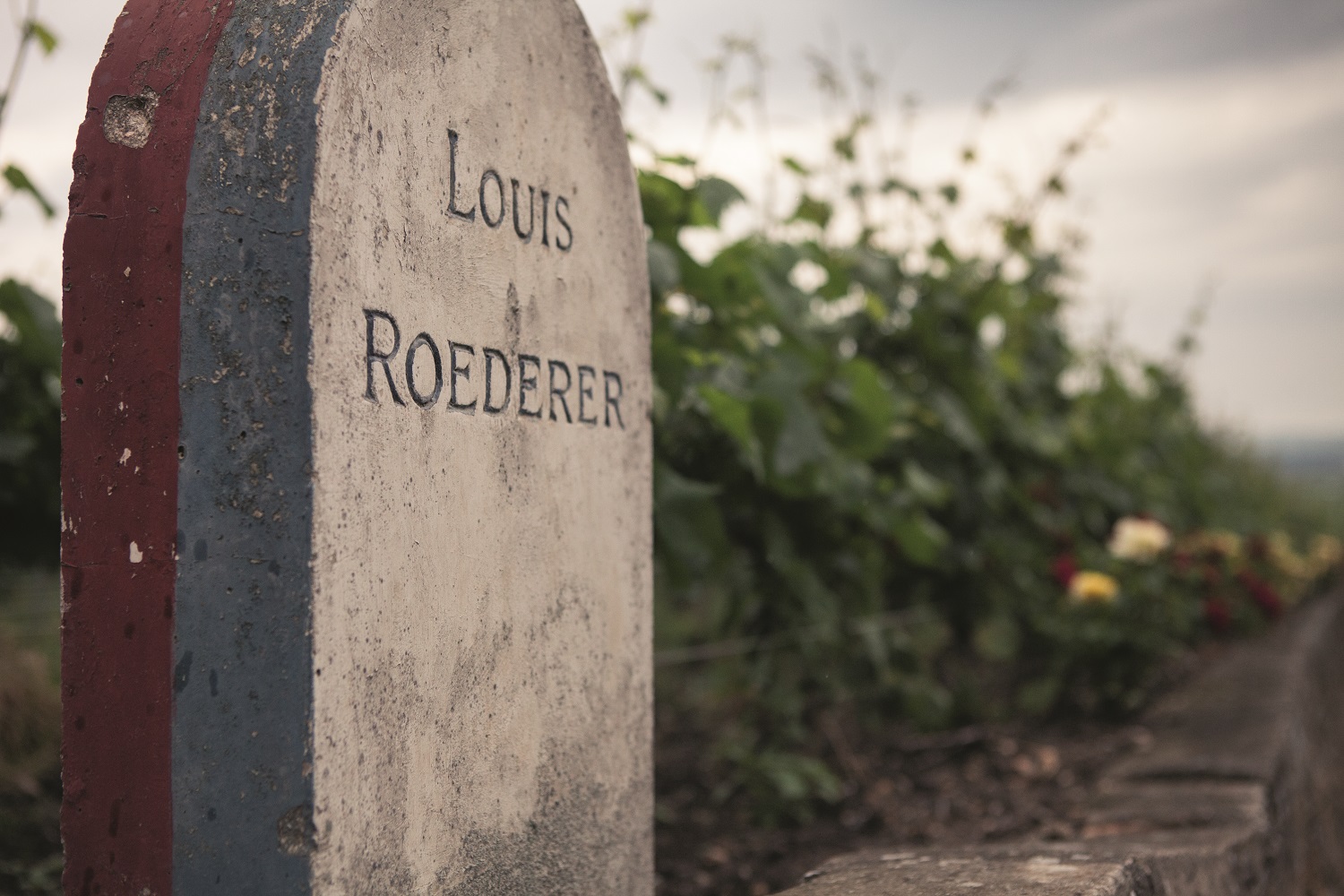 We stock a wonderful array of Cristal and Cristal Rosé here at Hedonism Wines. Can you tell us about the story behind this Champagne and why you think it is so highly sought-after? What is it that makes Cristal so special?
It has an extraordinary history and heritage. It was a private commission by Tsar Alexander II of Russia to his favourite Champagne House, Louis Roederer, to make an exquisite cuvée for the personal consumption of the court. Even back then in 1876 we owned our own vineyards so we were able to identify which plots provided the very best quality grapes each year, and that became Cristal. And it really is the soil that is to thank for the extraordinary quality and longevity of Cristal. It is created from 45 plots in 7 grand crus and is renowned for its crystalline purity, intense concentration, saline minerality, grace, length and longevity which is why it is so prized by collectors.
Hedonism Wines sells Louis Roederer Champagnes in an array of formats, from half bottle up to 1500cl. How, in your opinion, do these different formats impact on the sensory profile of the Champagne?
The size of the format has an impact on the amount of oxygen going into the wine through cork, and therefore the speed at which it matures. Half bottles mature more quickly and are best drunk slightly earlier, whereas larger formats will age differently often showing a slower pace of maturity and therefore a slightly different tertiary development.
"

We will never stop researching, questioning and striving to improve"
What innovations have you seen in the winery and winemaking practices during your many years at Champagne Louis Roederer?
Champagne Louis Roederer is a house with an incredible heritage. However, innovation has always been at the heart of their philosophy, both in the vineyards and in the cellar. We are always striving to work more closely with nature and to make ever better wines.  Perhaps the most recent example was the launch last year of our new multi-vintage blend, Collection. This project was started in 2000 when we noticed that due to the warming climate we were no longer fighting for ripeness but for freshness. This led to us changing our way of farming, converting our estate to organic and biodynamic viticulture, but also changing the way we make the wine to capture the ever-greater quality and freshness we were getting from the grapes.  We created a perpetual reserve in 2012, composing a wine around the salinity and energy this captured. We will never stop researching, questioning and striving to improve.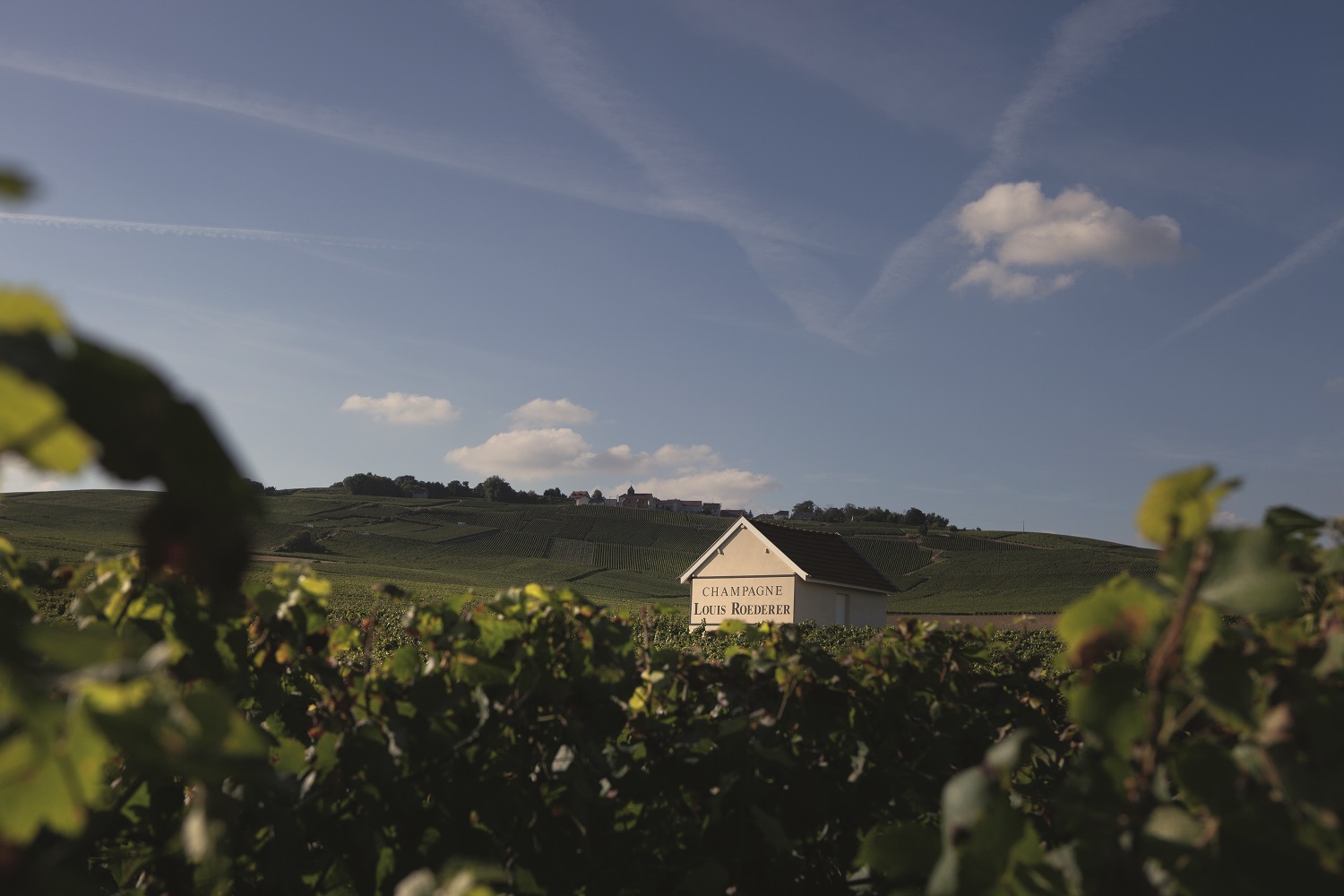 For sale on our shelves are a number of rare vintages, including 1945, 1955, 1966, 1999 to name but a few. Can you tell us a little about these vintages?
When drinking such old vintages you go beyond the wine and taste history… 1945 was the celebration of the end of WWII, 1955 was a great Cristal Vintage, 1966 is my birth year and 1999 was the year I was appointed Chef de Caves at Louis Roederer!
What does the winemaking process involve at Champagne Louis Roederer? What grape varieties and clones do you use?
The majority of our plantings are Pinot Noir and then Chardonnay with a small amount of Meunier and other approved but less known varieties. We have a rich array of clones thanks to having owned our vineyards for so long; the natural mutations allow for incredible diversity and strength.  A recent genetic examination of our Pinot Noir shows us having over 100 different clones! Our practice of massale selection allows us to perpetuate this rich genetic material.
"…

we want to showcase the purity of fruit and the incredible champagne terroir that shines through"
How do malolactic fermentation and lees aging play a role in creating your unique house style?
We do not encourage malolactic fermentation, though we do not actively block it so some cuvées might go through a small amount. Lees aging is of course an important part of champagne production, but it is important for our house style that it does not dominate - we want to showcase the purity of fruit and the incredible champagne terroir that shines through. Lees aging is a vital part of the process influencing texture, longevity and of course flavour. However we strive for it to be an integrated part of the greater picture rather than the lead character.
As president of the technical commission of the Comité Champagne (CIVC), can you tell us a little about what the CIVC does and its impact on Champagne production?
It has an important role in research and looks to help all growers and producers in Champagne to improve their stewardship of the land and increase the quality of the wines produced in Champagne as a whole. It also is very active in protecting the Champagne appellation all over the world.
What do you see as the future challenges and opportunities of winemaking in Champagne? Are there any new projects in the pipeline at Champagne Louis Roederer?
Each vintage is a new challenge and we have many projects in the pipeline. Our tradition is to stay discreet until we are confident in the success of our project. It took 20 years to convert our vineyards to organic farming and we worked for 10 years on the launch of our new multivintage, Collection.