Hedonism Meets... Gaia Gaja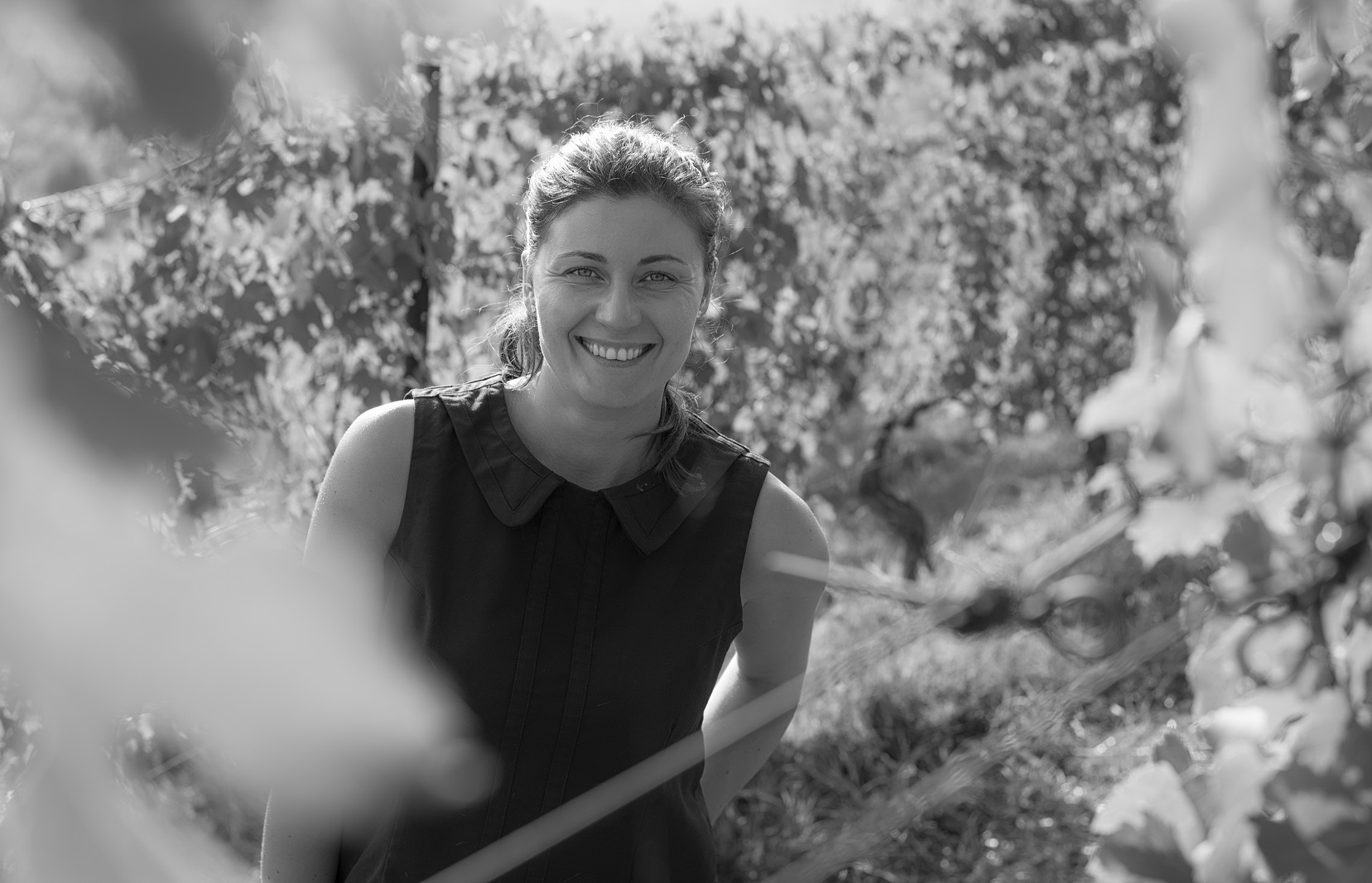 The Gaja family name is synonymous with fine wine. Tracing their origins in Italy back to the 1850s when the family established themselves in Barbaresco, they rose to prominence internationally in the 1960s and 1970s when a young Angelo Gaja took steps to modernise production at his father's winery. Drawing on his experiences working in the French wine trade, Angelo introduced the use of malolactic fermentation, ageing in French barriques and the planting on non-native grape varieties like Cabernet Sauvignon.
In recent decades, Gaja continues to evolve - new wineries and projects have been established in Tuscany and Sicily and, since 2004, the reins have been passed to Angelo's eldest daughter Gaia. 
We were lucky enough to interview Gaia Gaja herself to discuss balancing tradition and innovation, Bordeaux blends on the Tuscan coast and planting grapes on the wrong side of the volcano...
Thank you so much for taking time out to talk about your wines, how is the 2020 vintage progressing?
We still have a long way to go but the very homogeneous grow of the branches since the beginning and the very even flowering have been both promising signs. May and June progressed mildly and with abundant rains which, apart from giving us a lot of stress and work, have been beneficial for the vines. We now hope for a warm summer and dry, cool fall.
"My father has a very unique personality, a strong individual view and a contrarian character"
Gaja are famous for making some of the world's greatest Barbaresco, but for a long time many were labelled as the lesser DOC "Langhe". Can you explain a little about why this decision and how things have changed since this started the mid-1990s
My father has a very unique personality, a strong individual view and a contrarian character. He worked hard for the recognition of the region and especially of Barbaresco.
When he felt  the denomination was finally popular and hold in high regards, he started to feel the desire of working on another project: the recognition of the Langhe denomination and the renaissance of  the wines made with multiple varieties, something that has always been done in the past in our region. I don't disregard the beauty of his project and of such a dream, but I think times were not ready 25 years ago and I was not ready either to embrace it. Maybe in the future...
"Langhe has purity and a severe austerity, Bolgheri is welcoming, colourful, relaxing and wild"
The mid-1990s also saw the purchase of Ca'Marcanda a stunning Tuscan property close to Ornellaia and Poggio Al Tesoro where you produce three superb reds and a white – Promis, Magari, Ca'Marcanda and Vistamare. How does producing these Bordeaux-inspired red blends compare with making wines in Piedmont and what inspired Vistamare?
You have to come to Bolgheri to understand the beauty of the wines. While I believe Langhe has purity and a severe austerity, Bolgheri is welcoming, colourful, relaxing and wild - that's how I would differentiate the two regions and their wines. The attitude we have in making our wines is always the same, the sites are influenced by different weather and soil therefore the attention in Piemonte and in Toscana focusses on certain aspects more than others. Vistamare is inspired by the history we have with our white wines in Piemonte, the challenge is to discover the unexpected potential of white grapes in a region renowned for red wines.
Your Piedmont Cabernet Sauvignon Darmagi has become emblematic of Gaja's combined respect for the traditions of Piedmont and your eagerness to innovate. Can you tell a little of the origin of this wine and also more broadly how the family feel about balancing tradition and innovation in the wines you make?
Tradition is an attitude more than a tool. We are children of Langhe - we are moulded by the land, our respect for it and our respect for the work we do there. Innovation is the faith we have in the future and the value we give to individual work and research, is the desire of celebrating our land in a more nuanced way.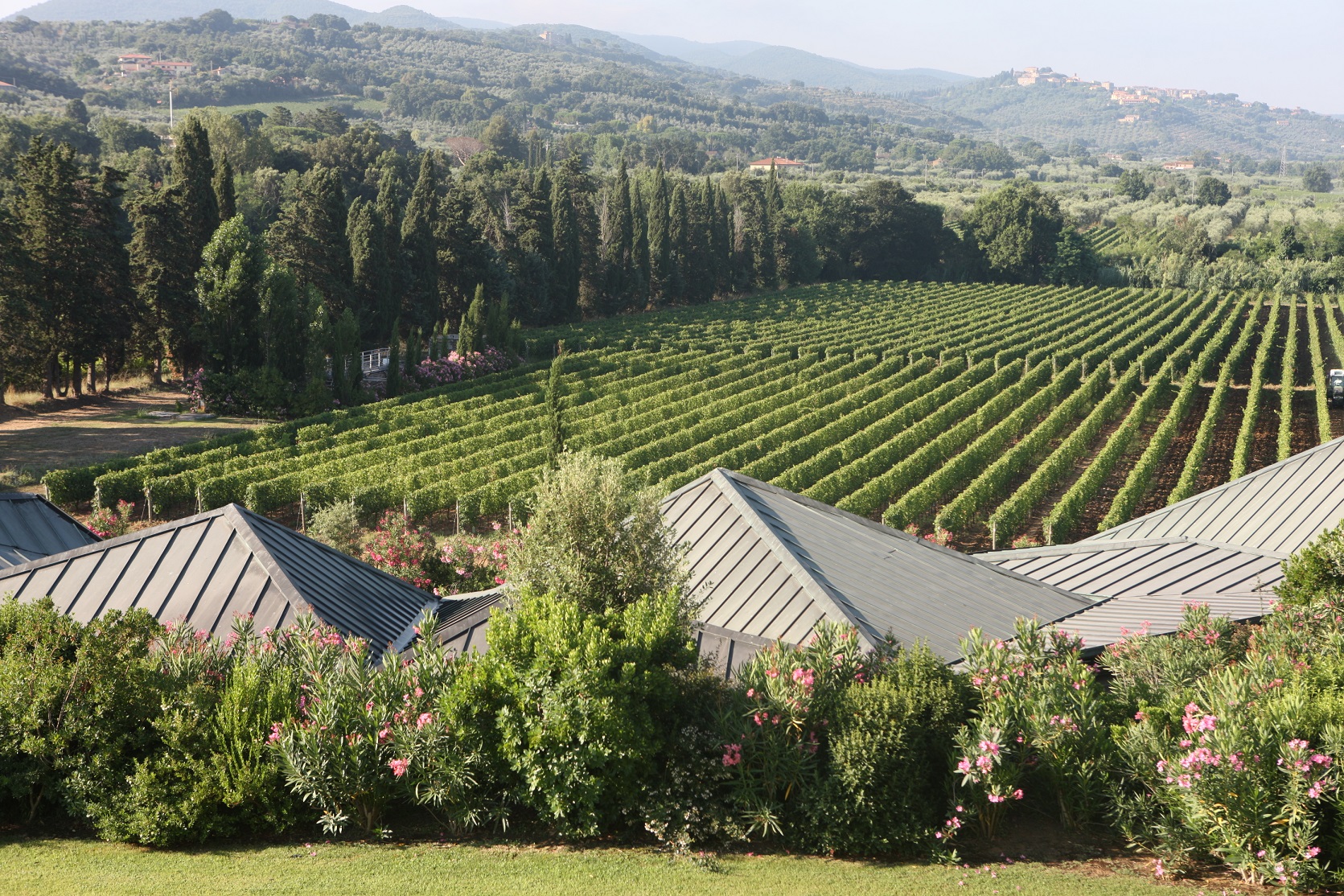 I sometimes feel your whites are a little over-looked, particularly Gaia and Rey, a Chardonnay which holds its own with many Premier and Grand Cru white Burgundies. Can you tell us a little about Gaia and Rey, Rossj-Bass and Alteni di Brassica?
In Langhe we are blessed by a unique land - it's hard to cultivate but it's generous in terms of structure and complexity of taste. There is a great potential for structure and yet fresh, age-worthy white wines. We have been the first to plant Chardonnay and Sauvignon Blanc here and our experience with such varieties go back 40 years. We have today our own massal selection for such varieties and the plan to test them outside from Barbaresco, on higher altitudes.
Talking of white wines, there will be exciting news coming soon...
"We have taken the unorthodox approach of focusing on the southern slope of of the volcano, often referred to as the contrarian side of Etna"
Gaja have also recently started producing wines in Sicily, utilising the unique terroir of Mount Etna. Can you tell us a little about this project?
It is a joint venture with the Graci family, it rests on our mutual curiosity and desire to always learn, grow and improve. Etna has a remarkable history, so much so that it is the first region in Italy, after Barolo and Barbaresco, to have a Menzione Geografica Aggiuntiva classification for its red wines and the first when it comes to whites.
While the most developed and valued variety on Etna is Nerello Mascalese, covering 80% of the vineyards, we intend to focus mainly on Carricante. We believe in the bright future of Etna white wines and on Carricante's potential to develop great complexity and ageing potential along with moderate alcohol and sharp acidity.   
We have taken the unorthodox approach of focusing on the southern slope of of the volcano, often referred to as the contrarian side of Etna. This largely forgotten region has a glorious past, from the Benedictine monks to Baron Spitaleri (the first producer to name Etna on a label, in 1866). However, compared to the northern slope of the mountain which is well developed and has established a remarkable reputation, the southern side is relatively unexploited.
The southern slope allows us to explore a wide range of altitudes, exposures and soil types. With Carricante, a late ripening variety, we look for a profound and complex structure along with vibrant acidity.
Obviously we're living a slightly unusual time right now, but once things get back to normal, which restaurants will you be rushing to?
La Pineta in Marina di Bibbona near Ca'Marcanda! I can't wait… they have the freshest seafood of the Tirrenean sea. The chef told me he is receiving incredible seafood, probably the inactivity during Covid helped a lot the sea. When I'm in London I love the wine pampering  experience of 67 Pall Mall.
Last question. When you're not drinking wine, what do you like drinking? And when you're not running the family business, what do you enjoy doing?
I am a water geek, I love spring water!
Thank you to Gaia Gaja for taking part in this interview. Click here to view the full Gaja range at Hedonism (including their excellent Grappa) and see below for a few of our favourites.