Hedonism Meets... Damien Cambres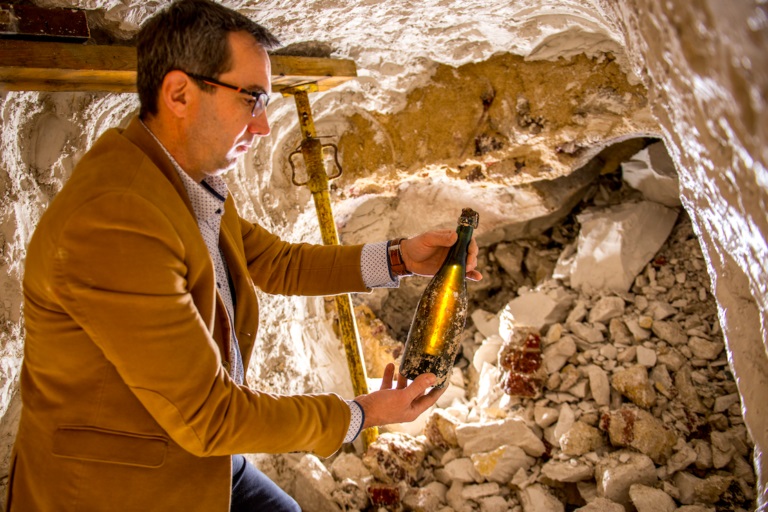 Hedonism Wines talks to Damien Cambres, Cellar Master of the prestigious Champagne House, Pol Roger. A Maison that needs no introduction, we talk to Damien about what exactly it is about these stellar cuvées that makes them so special, and discover the story that lies behind the favourite champagne of Winston Churchill.
Where were you before coming to Pol Roger? Was it always your intention to work in Champagne?
Prior to joining the Pol Roger adventure, I worked in two different roles, both in Champagne. I was first responsible for the production of Nicolas Feuillatte champagnes and then managed the production of Paul Goerg and Barons de Rothschild champagnes. I have always found myself attracted to the Champagne world and wanted to work in the region.
You took over from Dominique Petit as Cellar Master in 2017. What changes have you brought to winemaking at Pol Roger and what do you seek to keep constant?
Although I joined Pol Roger in 2017, I spent a full year working alongside Dominique Petit, allowing him to pass on the spirit and the culture of the Maison and crucially the secrets behind producing Pol Roger champagnes.
So I really only took up my position as Cellar Master in 2018. Since then, my focus has been on ensuring continuity with the work of previous decades, guaranteeing the consistency of the Pol Roger style when producing our wines and thus making no changes to the vinification process. I have sought to build on the tasting analysis at each stage of the champagne production process. Each of our decisions in the winery and the cellars is based on our analysis derived from regular wine tastings. At Pol Roger, the Cellar Master must step aside in the interests of the brand and house style.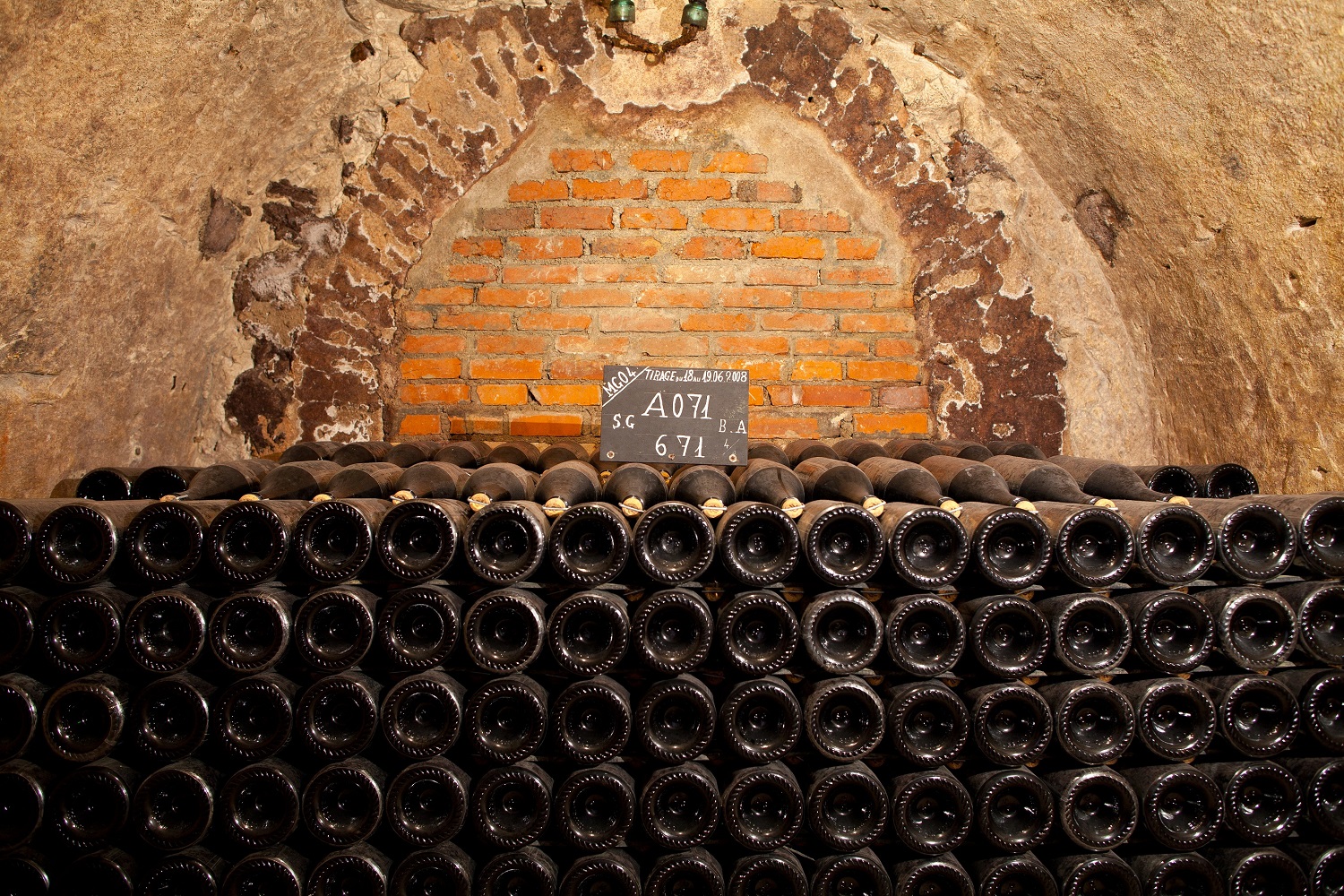 "This cuvée is like the British statesman himself, a beautiful blend of personality, structure and elegance.

"
Can you tell our readers about the story behind the highly sought-after Sir Winston Churchill cuvée?
Behind the Sir Winston Churchill cuvée lies the unique story of Winston Churchill and Maison Pol Roger. Winston Churchill started drinking Pol Roger Champagne at the beginning of the 20th Century, when he was a young naval officer. In Épernay, we hold a treasured copy of Churchill's first order of Pol Roger dating back to 1908! From that date until his death in 1965, he drank almost exclusively Pol Roger Champagne.
Churchill's ties with the House were strengthened when he met Odette Pol-Roger, wife of Jacques Pol-Roger (3rd generation of the family), during a lunch at the British Embassy in Paris, a few weeks after the liberation of Paris. A friendship was born, which continued until Churchill's death, creating links between the Pol-Roger and Churchill families that are still strong to this day.
In 1975, 10 years after Churchill's death, the House decided to produce a cuvée in his homage. This cuvée is like the British statesman himself, a beautiful blend of personality, structure and elegance.
We recently launched the 20th vintage of this cuvée, Sir Winston Churchill 2013.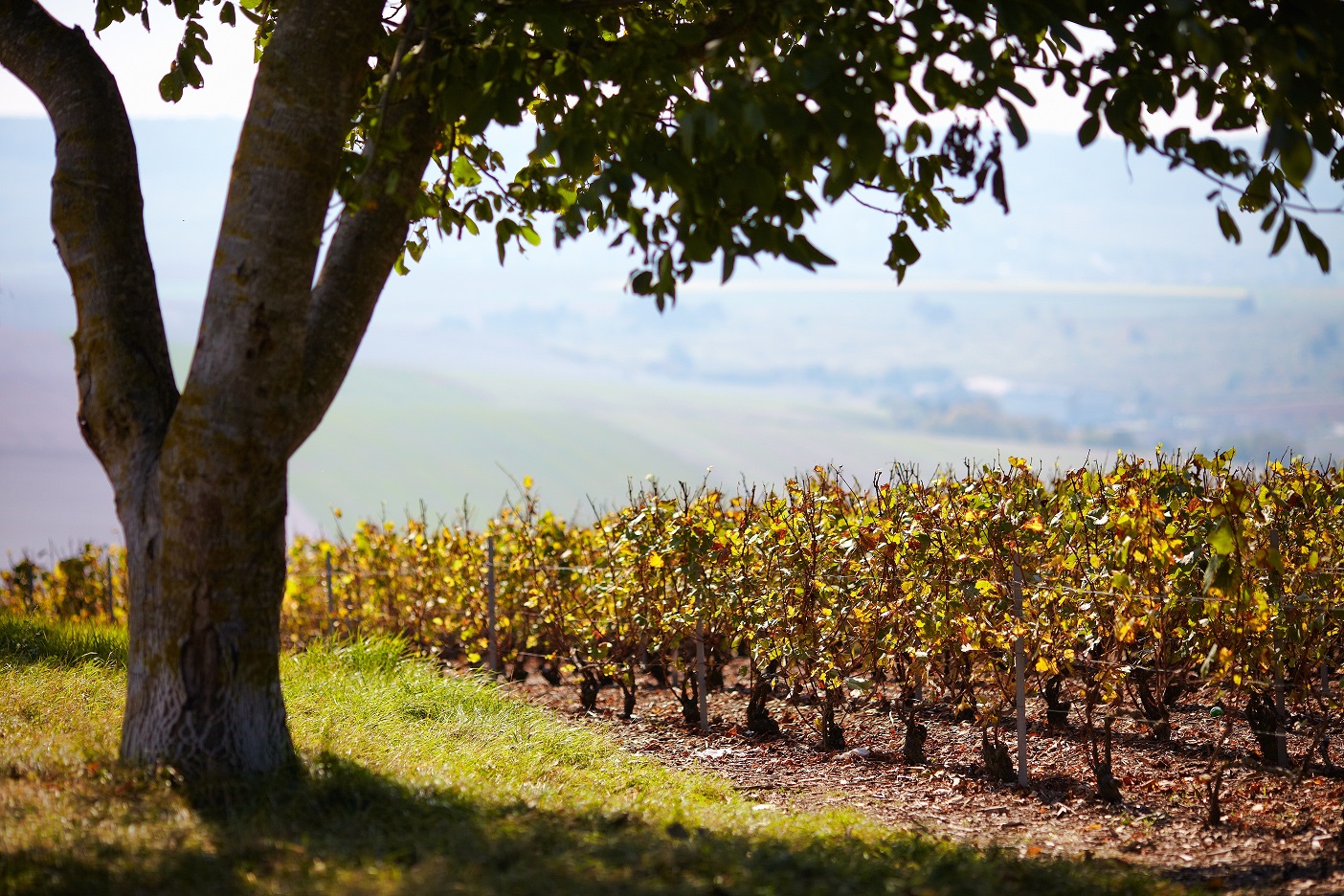 What is it about Pol Roger that makes it so unique?
As Cellar Master - and therefore from a purely oenological standpoint- I believe there are a number of key aspects that make Pol Roger unique:
First and foremost, the consistency and quality of our grape supply is a real asset. We first rely on grapes from our own 92ha vineyard in addition to rigorously selected grapes from growers that we have partnered with for several generations. This level of grape selection, involving long-term contracts and thus great loyalty from our suppliers, gives our wines remarkable consistency.
Where we choose to press our grapes is also a crucial decision. We see our relationship with the pressing centres as a true partnership - one with a shared philosophy and values.
In addition, we only use the first press (known as the 'cuvée') when creating our champagnes. We do not compromise on this; quality rather than quantity or financial matters is my key concern.
Lastly, the quality and depth of our cellars in Épernay plays an equally decisive role in creating the Pol Roger style. Our wines age for many years underground in cellars at a depth of 33 metres below street level, spanning 9 kilometres of tunnels – this too is something that makes us unique.
What role does terroir and vineyard site choice play in the determining the unique character of Pol Roger Champagnes?
As mentioned earlier, having a consistent supply of grapes plays a decisive role in the style and unique character of our champagnes. The terroir is therefore a component of the grape supply and our aim is to maintain a balance as far as grape provenance goes – in order to maintain our House style. For our blends, we mainly use grapes from the best Champagne villages, Grands and Premiers Crus.
"It is the pure expression of our terroirs."
What is the story behind Pol Roger Pure? Why was the decision made to make a zero dosage wine?
The Pure cuvée was launched under Hubert de Billy (5th generation) in 2007, produced from a base of 2002 wines. The idea was to develop an undosed cuvée in order to complete our range and offer a champagne that could be tasted in our cellars shortly after manual disgorging. The creation of this cuvée also comes at a time where there is market demand for this type of champagne. It is the Pure expression of our terroirs.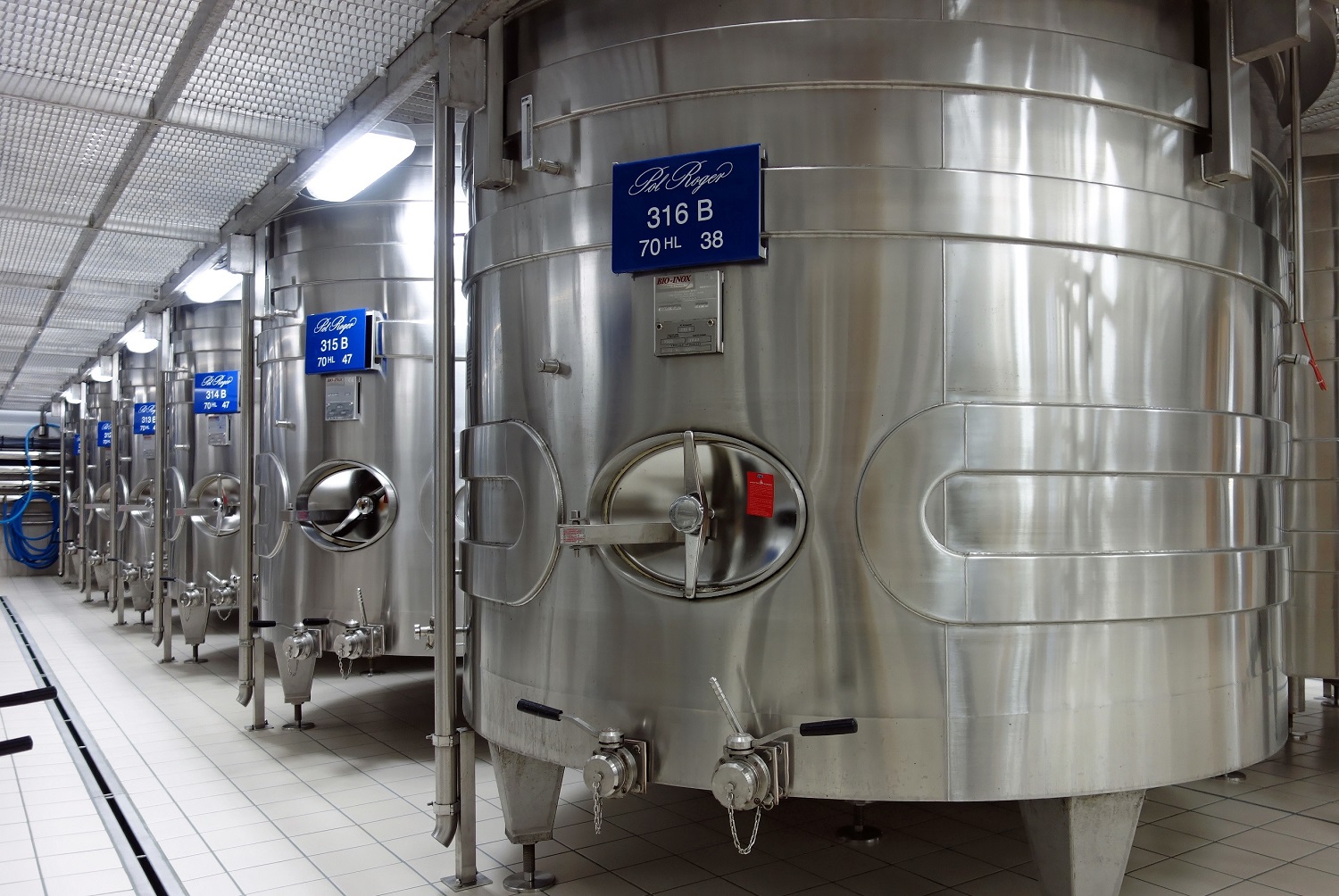 What is your favourite cuvée in the Pol Roger range and what food would you pair with it?
In all honesty, I do not have a favourite cuvée in the range. It really depends on the moment in question: the time of day, the particular season, the environment, the surroundings, and the dishes with which the wine is paired – these factors all influence the choice of cuvée. We are fortunate in having a very extensive range of champagnes, which makes for a huge variety of choice.
"Pol Roger 1979 is a wine of great elegance, which presents a beautiful aromatic intensity on the palate and a delicate but well-balanced structure."
Here at Hedonism we stock some rare vintages of Pol Roger including 1975, 1979 and 1988 amongst others. Can you tell us a little about these vintages?
To be honest, I haven't had the chance to taste the 1975 vintage, so I'll have to leave that one for you…
Pol Roger 1979 is a wine of great elegance, with a beautiful aromatic intensity on the palate and a delicate but well-balanced structure. Despite being a relatively late harvest (it began on October 3rd), it was an excellent one. From the very outset, the wines of the 1979 vintage were characterised by a particularly sustained acidity, which increased their longevity. Pol Roger 1979 is often referred to as a "great classic".
The 1980s ended with a very rare event in Champagne: a succession of three excellent vintages. Some tasters consider 1988 the best of the three. So it will be interesting to see whether the 1988 or the 1990 lasts the longest. The Pol Roger 1988 (Pol Roger produced the full range of its vintage wines that year) shows an elegance and balance typical of the great champagne vintages. Austere in their youth, the richness of the fruit reveals itself over time in these wines. A very great vintage.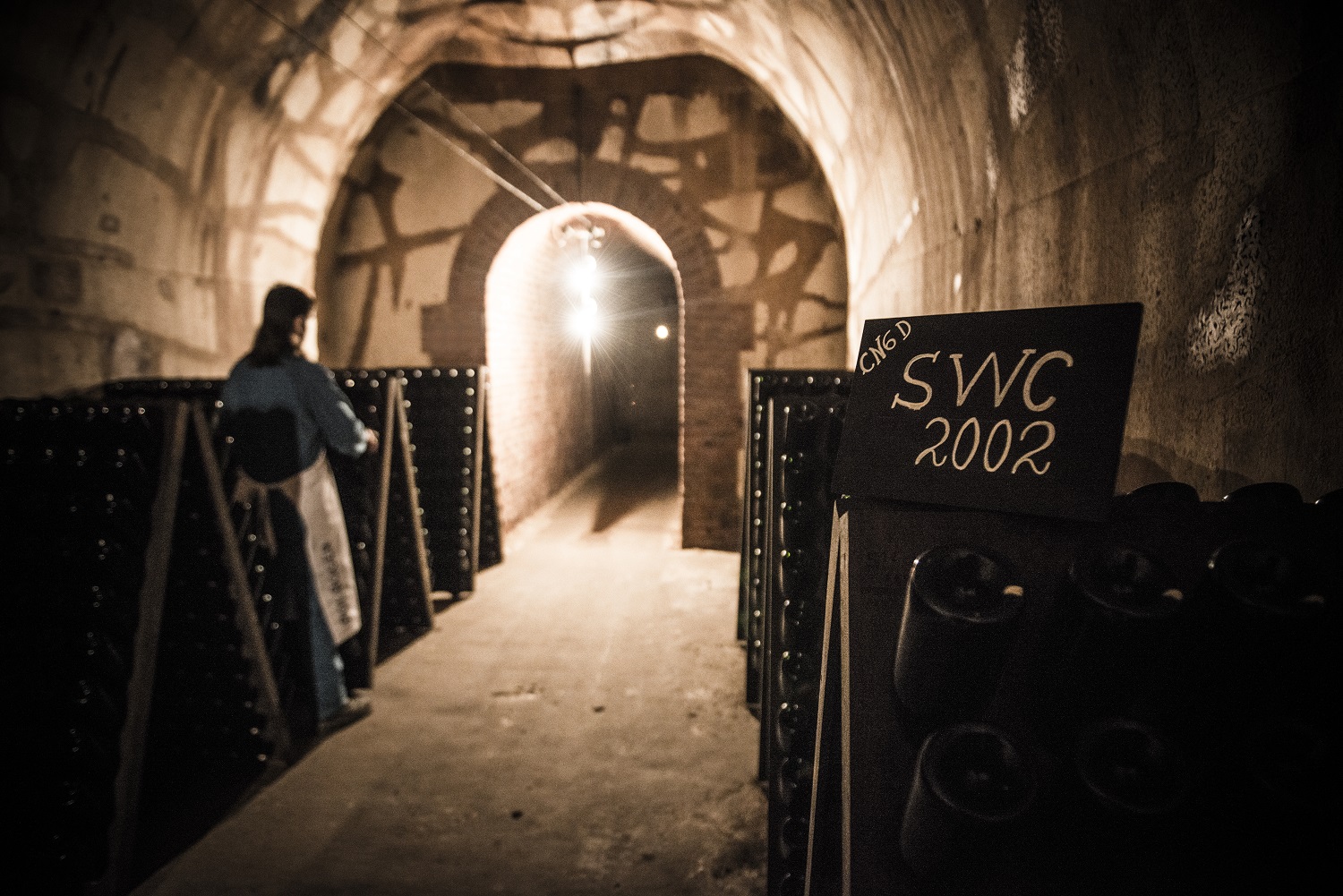 "Blending is the most delicate but also the most exciting moment of the year."
What role does blending play in the production of Pol Roger Champagnes?
Blending is key to creating our champagnes. It is a know-how specific to each Champagne House. It is also through blending that we are able to maintain the House style. Blending is the most delicate but also the most exciting moment of the year. Our Brut Réserve, for example, is a blend of around forty different wines, each with its own unique character. The art of blending is to get the best out of each wine in order to find the best harmony whilst planning for several years into the future when the wine will be opened and enjoyed.
Are there any exciting projects in the pipeline?
We are currently in the midst of an expansion project, which will allow us to modernise production facilities while remaining located on our historic site. Since January 2020, a large part of my time has been spent monitoring this work. A new production building spanning ​​18,000 m2 will see the light of day in a few months - at the beginning of 2023. It is both thrilling and exciting to have the opportunity to work for future generations.
Want to discover more about Champagne? Click here to read our guide