Everything you ever needed to know about Champagne – and more!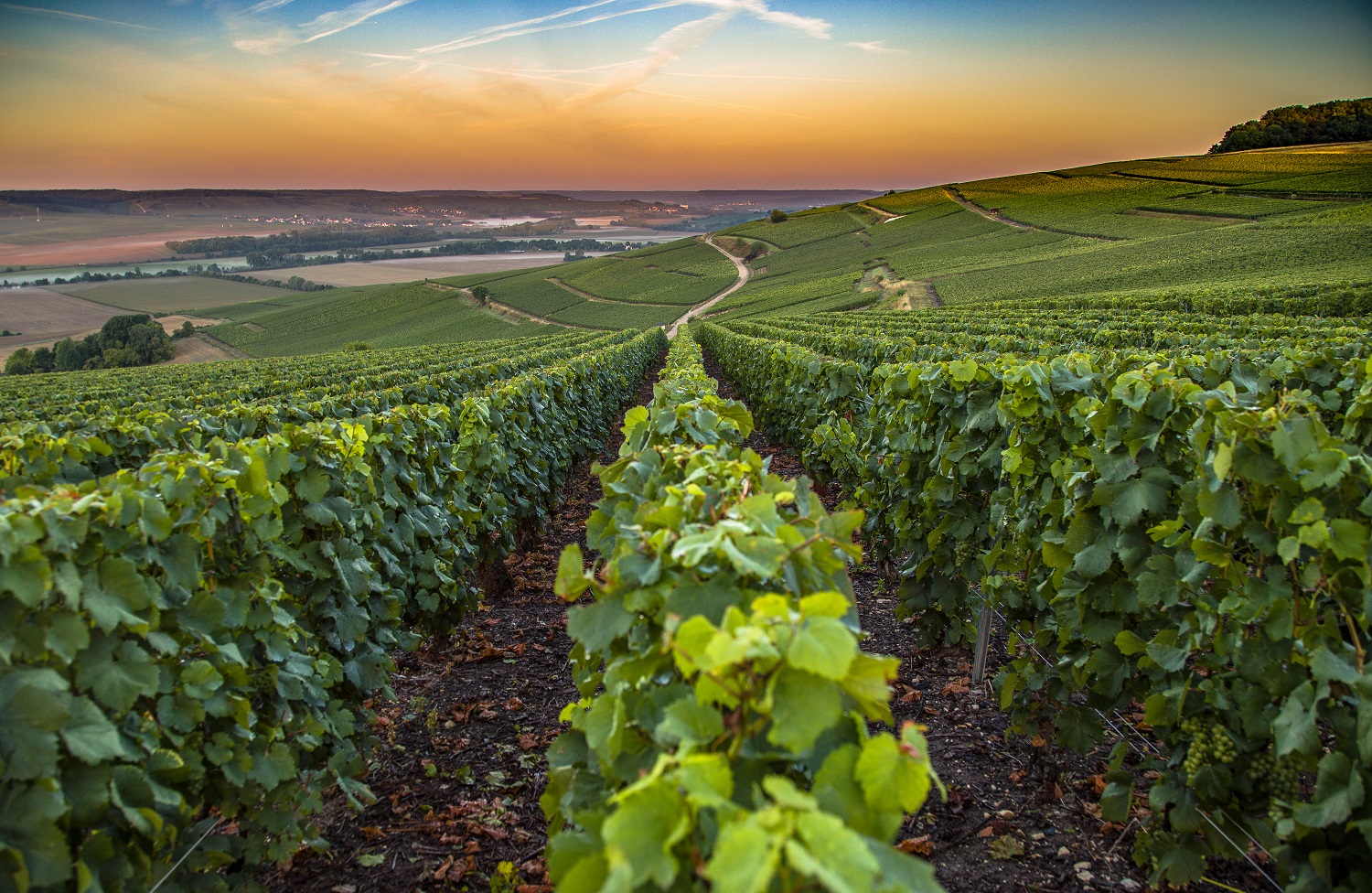 "Too much of anything is bad, but too much of Champagne is just right."
 F. Scott Fitzgerald
From the Grand Houses of Épernay and Reims to the myriad small growers of the surrounding countryside, the winemakers of Champagne have been producing their iconic sparkling wine since the 19th century. In this guide we dig into the nitty gritty and try to answer a few of the questions that we often get asked about Champagne:
What is Champagne? So what's the difference between Sparkling Wine and Champagne?
Widely considered the crème de la crème of the sparkling wine world, 'Champagne' is both the name of a wine appellation in north-east France and a protected wine style. What this means in practice is that, in order for a wine to be called a 'Champagne', it must be produced from specific grape varieties grown within the Champagne region and made using a specific secondary (traditional) fermentation method. So the confusion stems from the fact that although all Champagnes are sparkling wines, not all sparkling wines are Champagnes (unless produced as described above). The sparkling wine category covers everything from Crémant to Cap Classique (also made using a second fermentation), to sparkling wines made by other methods, including Prosecco, Asti, Lambrusco and carbonated wines to name but a few.
What are the main production areas in Champagne?
Situated in north-east France, the extensive region of Champagne stretches 150km north – south and nearly 120km east – west, with soils characterised by their high chalk content. There are five main production sub-regions to look out for:
Montagne de Reims

Vallée de la Marne

Côte des Blancs

Côte de Sézanne

Côte des Bar
How is Champagne made? Where does the traditional method come in?
Champagne is made by the 'traditional' method, also known as the 'second fermentation method' or the Méthode Champenoise'. This involves a second fermentation of the wine in the bottle in which it is later sold. Key stages in the detailed production process are as follows:
Harvest - the picking of ripe grapes
Pressing - extracting the juice from the grapes
Making the base wine - 1st alcoholic fermentation

Blending

- mixing together of base wines for flavour and consistency
2nd Alcoholic fermentation - (addition of the liqueur de tirage)
Yeast autolysis - a slow biological process that adds a biscuit-y character
Riddling - rotation of bottles over a long period to settle the sediment
Disgorgement - removal of sediment
Dosage - (addition of the liqueur d'expédition) and corking

Bottle ageing 

- allowing the wine to develop more depth and complexity
What are the grape varieties used in Champagne? What do these varieties bring to the blend?
Champagne is usually made with a blend of three main varieties: Chardonnay, Pinot Noir and Pinot Meunier, and occasionally tiny amounts of other local varieties including Pinot Blanc, Arbanne, Petit Meslier and Fromenteau (used in blends or niche cuvées). In the Champagne region, the vineyards span nearly 35,000 hectares, of which 38% is planted to Pinot Noir, 32% Pinot Meunier and 30% Chardonnay.
🍇 Chardonnay: A white grape variety, bringing apple and citrus flavours, together with high acidity to the blend. This subtle fruit character provides a lovely balance to the biscuity, pastry aromas derived from lees aging. Chardonnay also is able to produce wonderfully creamy base wines when it undergoes malolactic conversion.
🍇 Pinot Noir: A black grape variety, suited to cool-climates. Notoriously tricky to grow, this variety lends body to the blend.
🍇 Pinot Meunier: A black grape variety that is used to produce typically fruity wines. Contributes softness to the Champagne blend.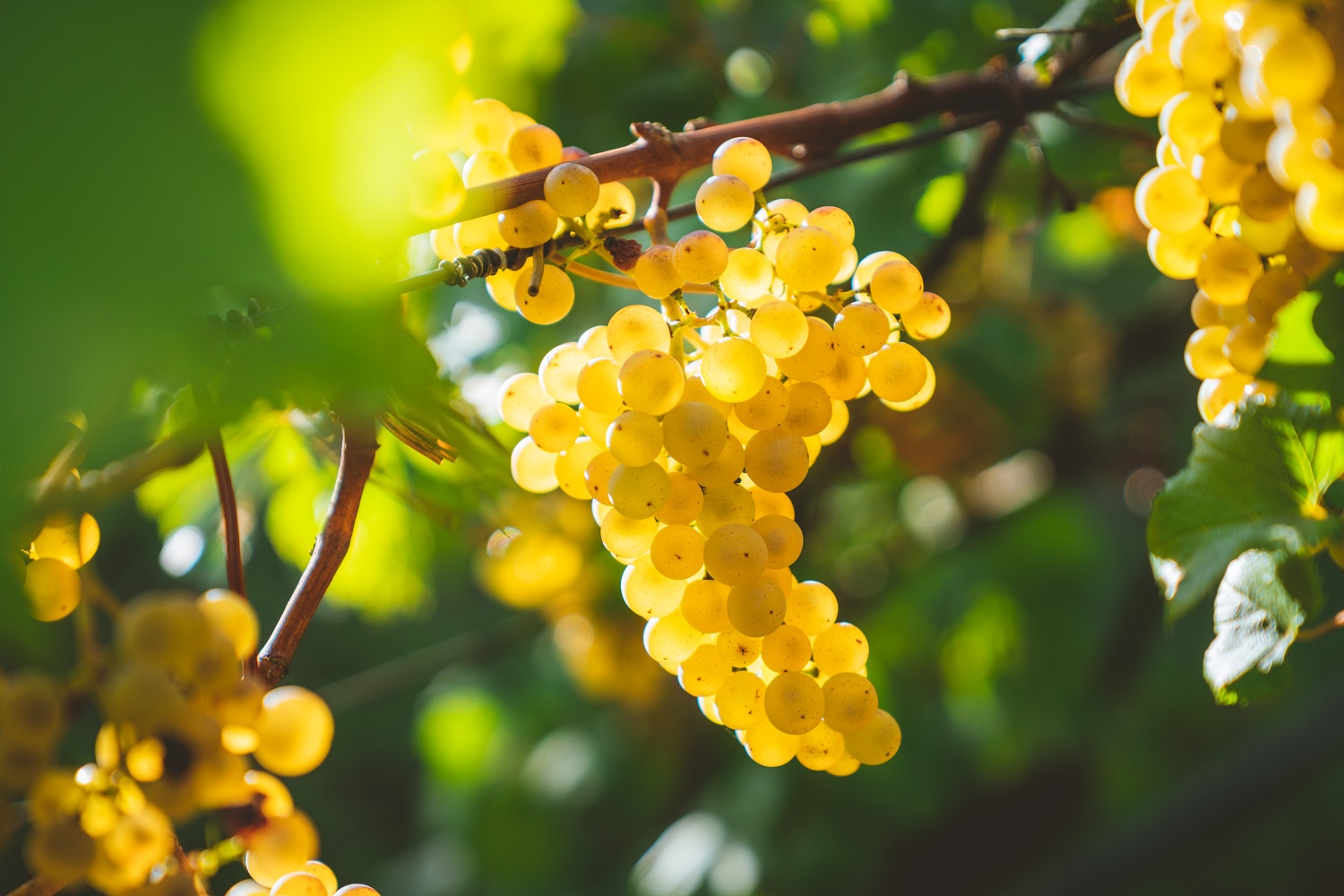 What are the different styles of Champagne?
Champagne comes in a wide variety of different styles, here are a few worth looking out for:
Can Champagne be sweet? What are the different sweetness levels?
Yes it can! There are established EU labelling terms for levels of residual sugar in wines, look out for "g/L", which means grams of sugar per litre. Anything about around 15g will have a distinctive sweetness.
Brut Nature / Zéro dosage – 0-3g/L
Extra Brut – 0-6g/L
Brut – 0-12g/L
Extra-Sec – 12-17g/L
Sec – 17-32g/L
Demi-Sec – 32-50g/L
Doux – 50+g/L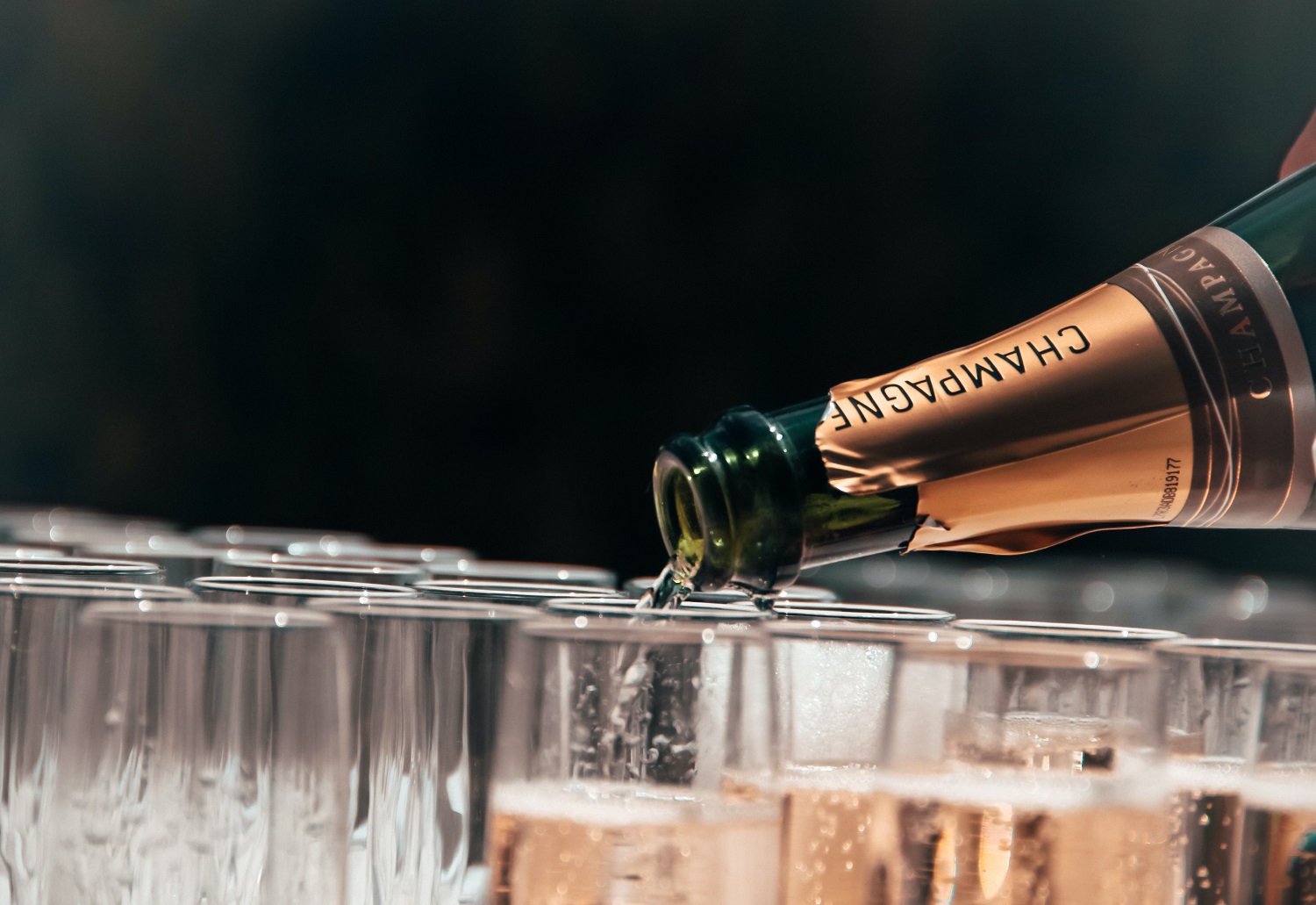 How to properly open a bottle of Champagne...
Our step by step guide on how to safely and cleanly open a bottle of Champagne...
1) Serve chilled (between 6 - 9°C or 40 - 50°F) so as to control the pressure in the Champagne, and make for a gentler opening.
2) Remove the foil and loosen the wire cage; holding the cork securely in place.
3) Hold the bottle at a 30° angle, holding the cork firmly in one hand and the base of the bottle in the other.
4) Twist the bottle, not the cork, holding the cork steady and easing it gently out of the bottle. Remember, Champagne opened properly should be nearly silent!
How best to store Champagne...
Store in a cool environment, out of direct sunshine and ideally at a constant temperature and humidity - a wine cellar, or dedicated wine fridge is perfect.
Consider buying large formats for long aging potential. Wines in bigger bottles tend to age more consistently, over a longer period.
Store the bottle horizontally, lying on its side so that the wine remains in contact with the cork. This is true not only of Champagne, but all fine wines you intend to age.
One thing to remember when enjoying older Champagnes is that the mousse (or how bubbly the wine is), is likely to be much diminished compared with more recently bottled wines. Bottles of 30 or 40 years of age may only have a gentle tickle of fizz. What they lack in effervescence however, they will often make up for in complexity and character!
Ideal food pairings for Champagne?
We tend to associate Champagne with festivities and celebrations, holidays and anniversaries, weddings and toasts - indeed it is the go-to hedonistic delight for such occasions. Ideal served as an apéritif, with prawn and crab mayonnaise, caviar blinis, or with grander lobster or truffle dishes. Don't shy away from enjoying a nice glass of non-vintage Champagne with a traditional fish and chips.
What are the key Champagne producers to look out for? What is the difference between Champagne Houses and Grower Champagnes?
Key Champagne producers are known as 'houses', with stand-out names the likes of Dom Pérignon, Krug, Cristal, Billecart-Salmon, Bollinger and Charles Heidsieck to name but a few. The Champagne industry consists of over 16,000 growers (owning around 90% of the vineyards), 140 cooperatives and 340 Champagne houses, each producing their own signature house style. Rather than selling to these cooperatives and Champagne houses, some growers are now producing their own wines (such as Petit et Bajan Ambrosie), which are meeting with great demand, despite their very small production levels.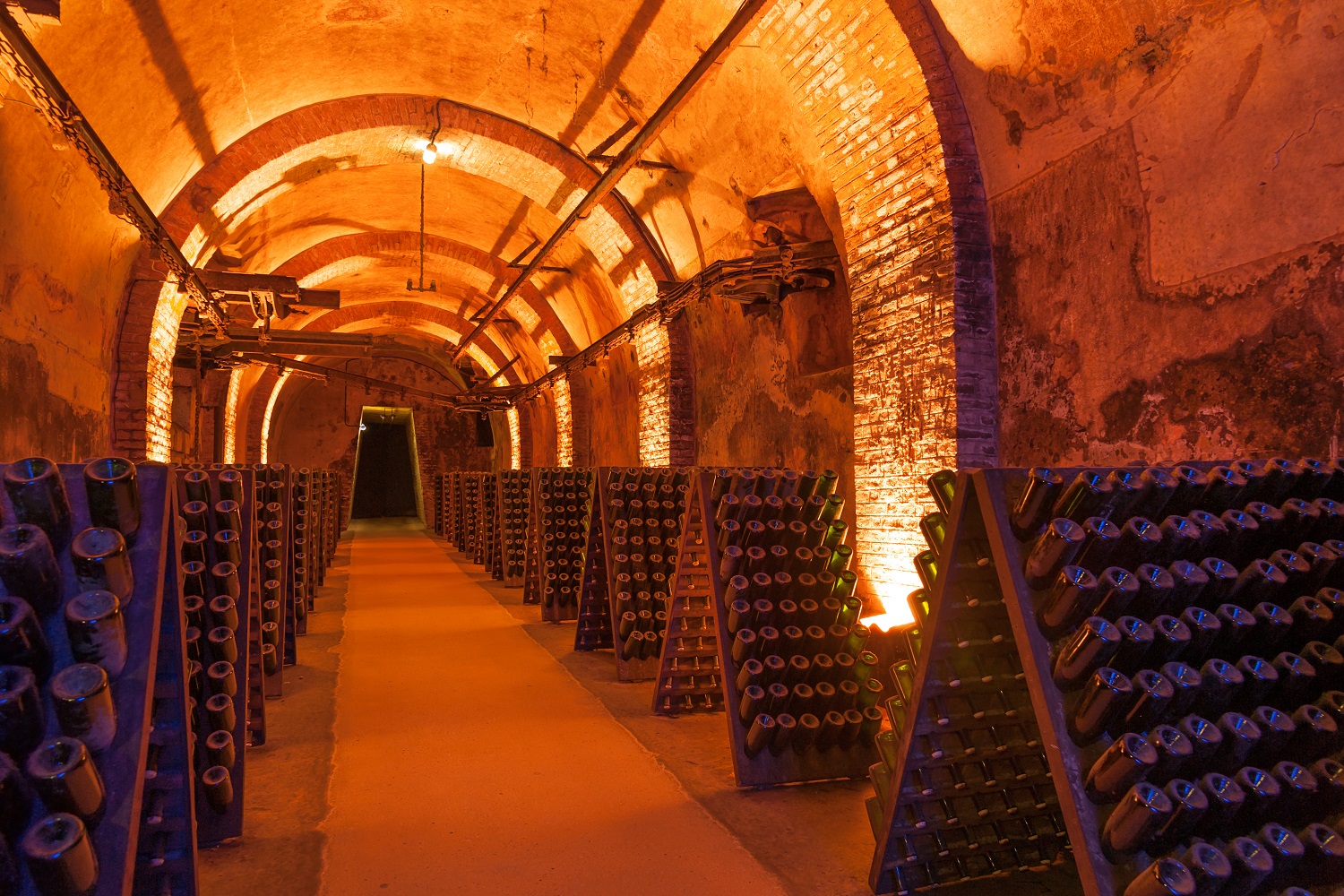 What should I look for in a good Champagne?
Where to start? The wonderful thing about the world of Champagne is the sheer range of styles available. Top factors to bear in mind when making your decision would have to be: desired sweetness level, planned food match/occasion, key labelling terms e.g. Blanc de Blancs, Rosé (see above section), House or Grower, and whether you are looking for a Champagne to drink now or a vintage champagne for aging. Our in-store team at Hedonism Wines are always on hand and happy to give you any advice or guidance when choosing! Alternatively feel free to drop us a line at [email protected] with any queries you might have.
What does Champagne taste like?
Champagnes undergo a long journey from grape to glass sometimes maturing for over five years before release - the results range from elegant and ethereal to rich and complex, refreshing and zesty to food-friendly and weighty. To quote the renowned wine writer, Victoria Moore, "Words frequently used to describe this most luxurious of sparkling wines include brioche, lemon curd, honey, acacia blossom, creamy, toasty, spicy, biscuit-y, hazelnuts and almonds. As this list suggests, champagne has a richness that not all sparkling wines possess."
Which has more alcohol – wine or Champagne? And how many calories are there in Champagne?
The average strength or abv (alcohol by volume) of a Champagne tends to sit around 12%, just slightly lower than the average alcohol percentage of a still red wine. A typical-strength 125ml glass of champagne has around 1.5 units of alcohol. Some studies have suggested that the carbon dioxide gas in Champagne bubbles could help the stomach to absorb the alcohol faster, causing it to more quickly enter your bloodstream. In terms of calories, to quote drinkaware, "All alcohol, including the alcohol in any champagne, is made from natural starch and sugar. That means a couple of typical 125ml glasses has the same number of calories as an ice cream sundae."
How many glasses of wine in a bottle of Champagne? What are the different formats that Champagne is sold in?
A standard 75cl bottle of Champagne is the equivalent of 6 standard wine glasses. However, the Champagne we sell here at Hedonism is sold in a range of exciting formats, perfect to suit all occasions. From half bottle (37.5cl), to magnum (150cl), double magnum (300cl) all the way up to 1200cl.
From Vintage to Grower Champagnes, Champagnes for cellaring or to enjoy on a Friday night with a takeaway from the local chippy, explore the stellar range of price points, producers and formats on the shelves at Hedonism Wines.