Hedonism Meets... Alistair Walker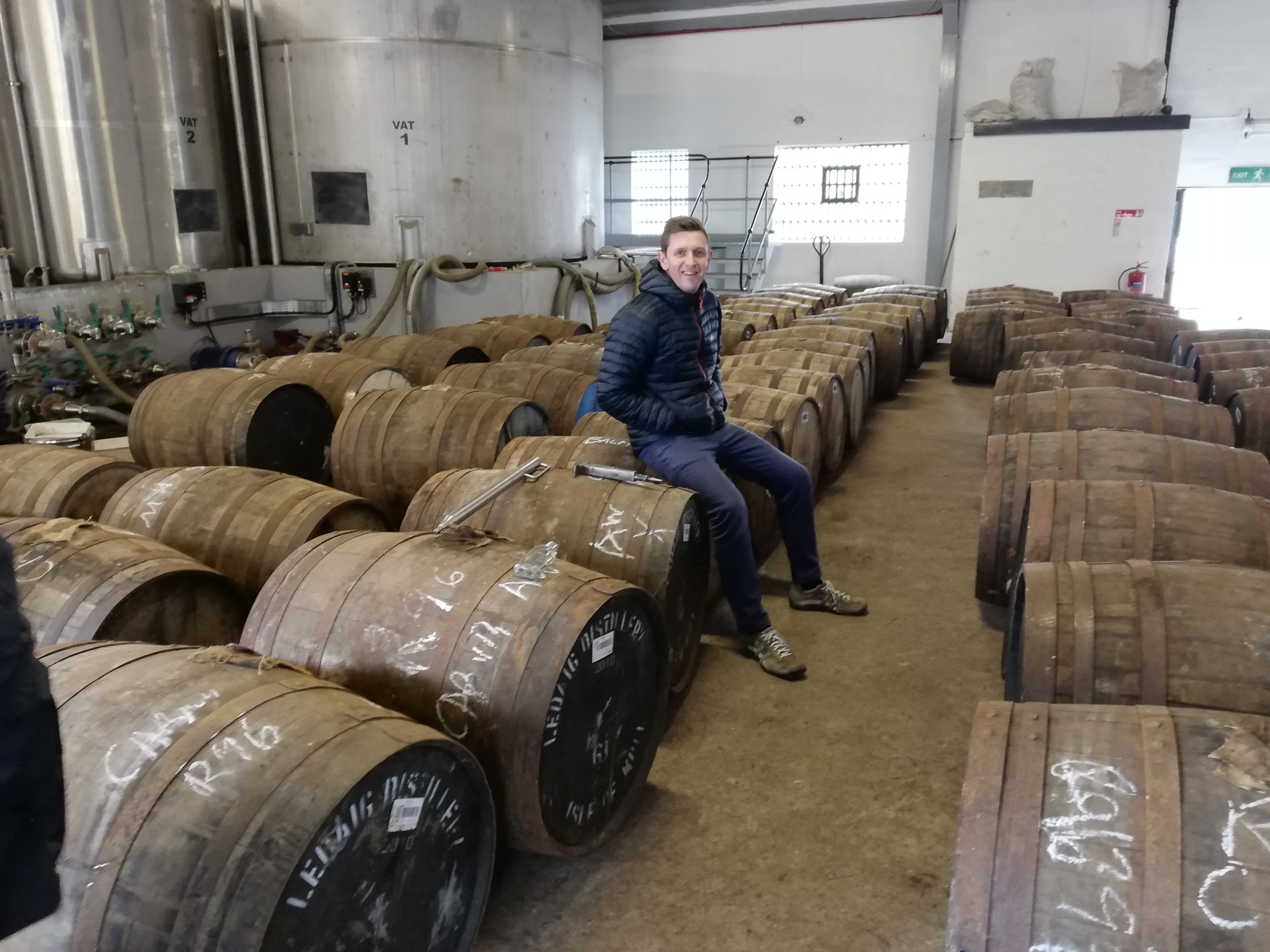 Alistair Walker is steadily making a name for himself with connoisseurs of fine Scottish whisky. Following stints at various distilleries, including BenRiach, Alistair founded Infrequent Flyers - an independent bottler that sources casks and releases small batches of uniquely special whiskies. From Islay to the Highlands, up to the Islands and down to the Lowlands, Alistair spends his days seeking out the very finest single casks in Scotland. We caught up with Alistair in February 2021 to discuss the delights of single cask bottlings, ageing whisky in wine barrels and what makes the perfect dram...
Alistair, thanks for your time. To kick things off, could you explain exactly what an "independent bottler" like yourself does is and how it compares with the standard distillery bottling process?
In a nutshell, we source casks from distilleries throughout Scotland (and beyond, should the opportunity arise), and bottle them as single casks, under our own label (in this case, the Infrequent Flyers brand). Our focus is on the individual cask, rather than a vatting of several casks. With the standard distillery bottling process, the core-range whiskies come from a vatting of multiple casks, and there will normally be some good consistency in terms of flavour profile from batch to batch. With single casks releases, which independent bottlers focus heavily on, each single cask bottling is completely unique, by definition. A single cask bottling will capture the intricacies of a specific cask at a certain moment in time. It could be reflective of the perceived style of the distillery, or it could be quite unexpected. Therein lies the beauty of independent bottling, that element of unpredictability.
And what do you look for when you're selecting a whisky? Are you looking for distillery character to shine through or is it more a case of just finding great drams?
Good quality whisky is the main thing. Some releases may be representative of the true distillery character, but others may focus more on wood management, through re-racking into a second cask for additional maturation. But it has to be a decent dram, that's the bottom line.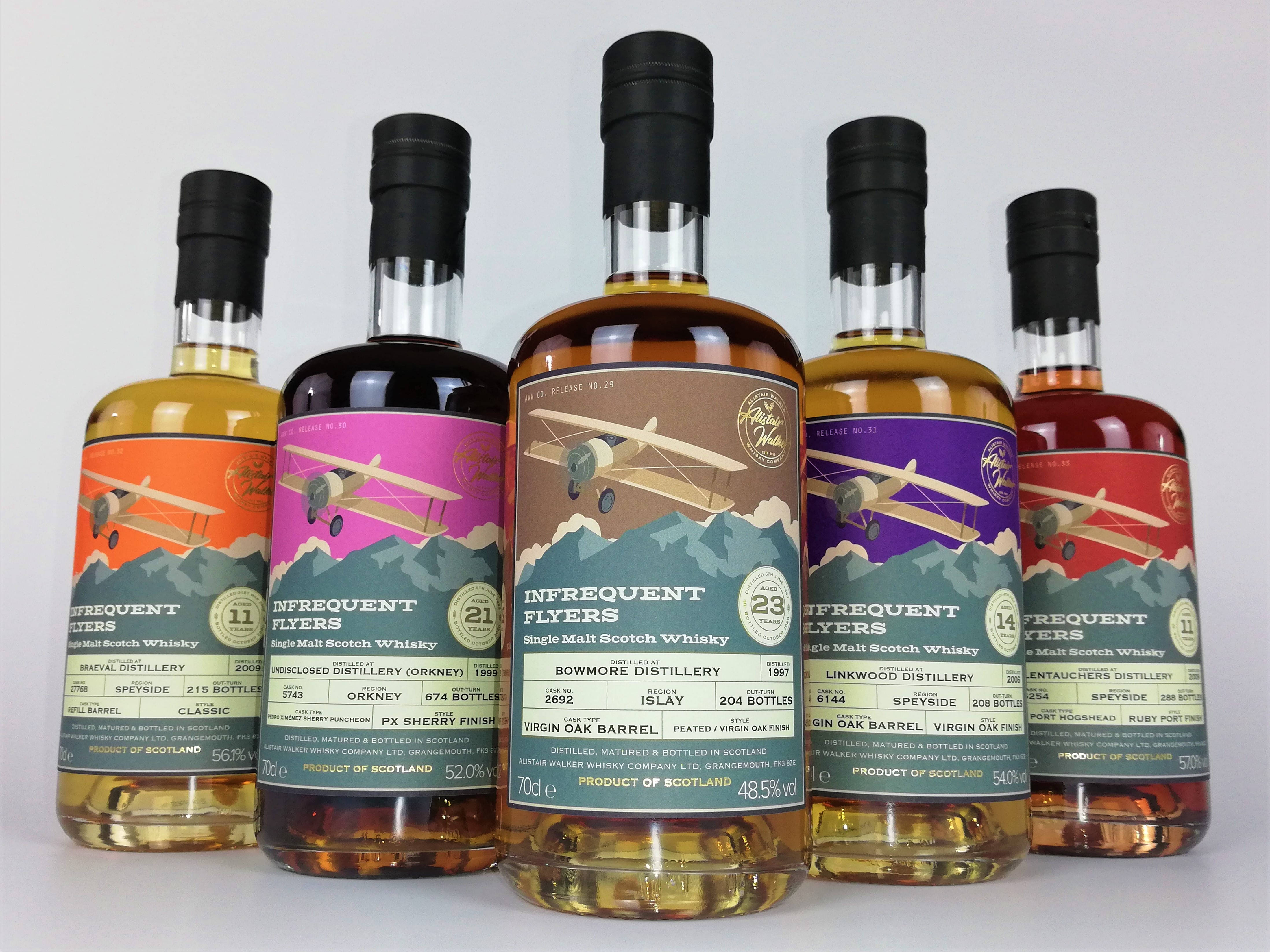 How many barrel samples are you typically tasting before you find one you're happy to bottle under your own name?
We are trying to build a reasonable inventory of stock, and we have a pretty comprehensive re-racking programme. This is designed to drive variety and depth into our portfolio, and ensure that our liquid is sitting in certain wood types – such as Sherry puncheons , Sauternes casks, Port hogsheads, Virgin Oak barrels, and so on. We tend to do quite a bit of work on the stock that we have, through re-racking, to take it in certain directions. That then gives us a lot of choices, in terms of distillery source, age and style, which is where we are trying to get to, although it takes time. So when it comes to the next bottling, we will pull several dozen samples from our own inventory as candidates, and these will then be narrowed down to the final few that will make the eventual line-up.
"You are trying to deliver the whisky just as it was in the cask, which then means natural strength"
For me, independent bottlers are one of the most exciting and dynamic parts of the Scotch Whisky world – other than your own label, which other bottlers do you look to when you're in need of a good dram?
There are a lot of great indie bottlers out there, so I hope I don't offend anyone by not mentioning them here! I really like the Adelphi bottlings, they are doing some nice re-racking with some of their stock, and Lady of the Glen have had some interesting releases of late. Others to keep an eye on are Single Cask Nation and Rest and Be Thankful. Those are just a few that spring to mind - this list really could be very long, as it's an incredibly vibrant sector, what with the established old-guard plus a fair number of new entrants that have emerged (like myself) over the last few years.
One thing I love about the Infrequent Flyers range is that you're not shy about bottling at cask strength, which is wonderful. Why do you do this rather than bringing the strength down?
When I was putting the business plan together I did consider bottling at a lower strength, say 46%, which would certainly have helped in terms of getting bigger out-turns from casks and being able to better fulfil demand. One of the biggest challenges when bottling single casks is that, by definition, the out-turns are limited, so there's not a lot of bottles to go round.
However, the general consensus from the market, certainly what I was hearing, was that cask strength is more desirable when it comes to single cask bottlings. You are trying to deliver the whisky just as it was in the cask, which then means natural strength.
"I think you can create all sorts of flavour profiles with a whisky irrespective of where it comes from..."
The Infrequent Flyers range includes whiskies from all over Scotland – Speyside, Highland, Orkney, Islay and even a single grain from the Lowlands. Do you have a favoured region personally?
Not really, I think you can create all sorts of flavour profiles with a whisky irrespective of where it comes from. When I worked at BenRiach, a Speyside distillery, we were mostly distilling the more typical non-peated spirit, but also experimenting with peated and triple-distilled whisky, as well as playing around with lots of different wood types. No need to tie yourself down to what traditionally may be expected of you. As an independent bottler we have no influence over the distillation process, but we can certainly get involved with wood management and re-racking, and that can take whiskies in many different directions regardless of the regional provenance.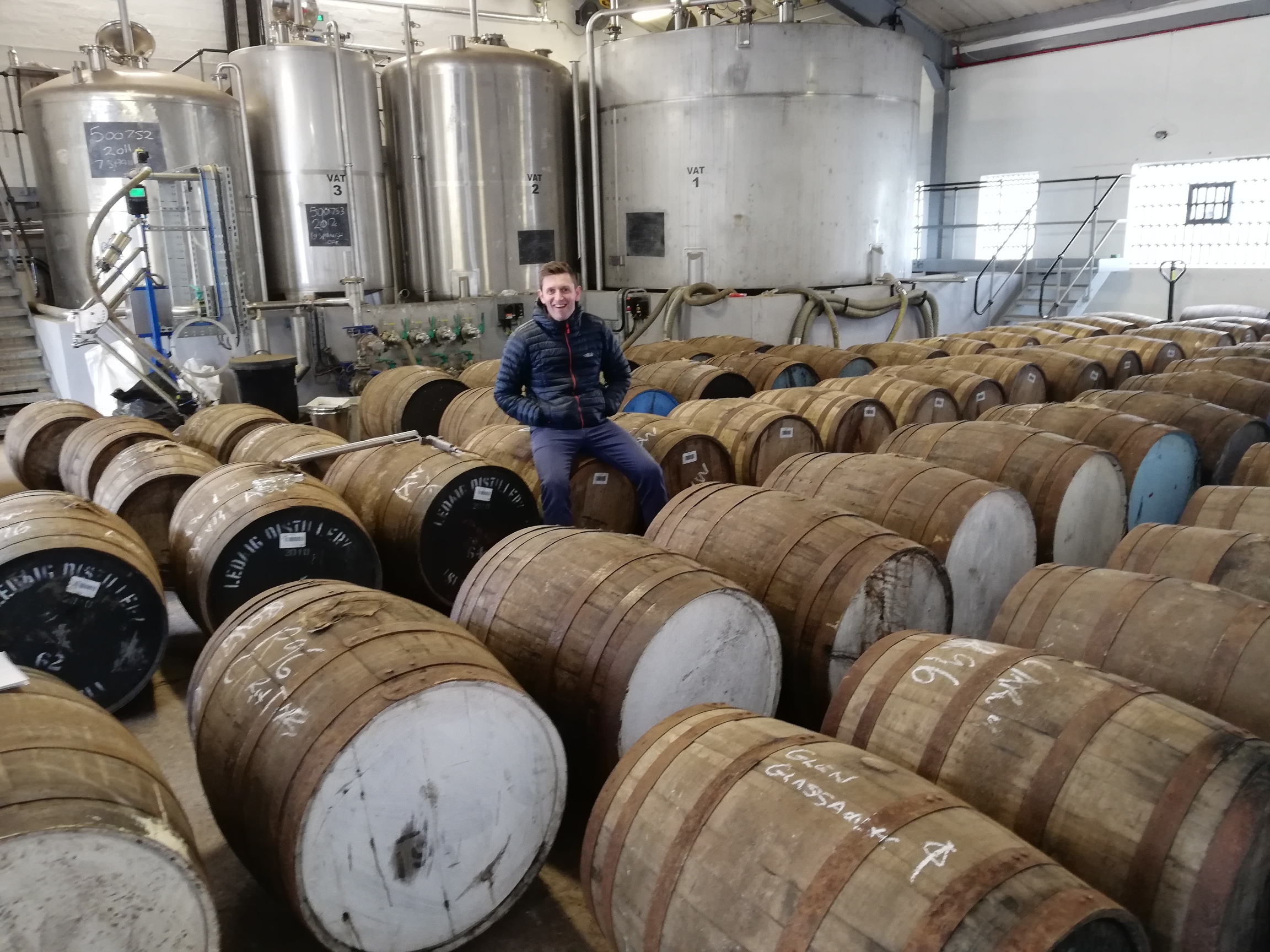 I notice that some bottlings in the Infrequent Flyers range are from "undisclosed distilleries" – why is it this?
Occasionally you are offered stock without the ability to reference the distillery of origin, for brand protection reasons I guess. In such a scenario, you need to decide if the quality of the whisky on offer outweighs the missing provenance. Islays tend to be popular, irrespective of provenance, and with our Undisclosed Orkneys you have a 50 / 50 chance of getting it right…
"...the beauty of independent bottling, that element of unpredictability..."
What's the story behind the name "Infrequent Flyers" and who is responsible for your fantastic artwork?
The industry is so long established that it's very difficult to come up with a traditional whisky name that hasn't already been taken, so early on I decided it might be simpler to go for something more leftfield. I had a few sleepless nights on this one! Infrequent Flyers was on a shortlist of about a hundred names, but I felt it worked nicely with the concept of lesser-known distilleries, the road less travelled etc. I have always liked those old travel posters from the 60s and 70s, many from airlines, and I liked the idea of incorporating that into our label image. So we settled on Infrequent Flyers. I'm glad you like the artwork, thank you very much! We worked with a small Glasgow-based design agency called The Loft, who had done some work for us before at BenRiach, so I knew what they were capable of -  I have them to thank for the artwork.
Finally, when you're not drinking Scotch, are there any other libations you enjoy?
You could say that… I'm pretty fond of my beers (I have a couple of those mini keg machines at home), but more so I'm really into my wines, especially the big reds – Rioja, Ribera del Duero, Montepulciano, and so on. Last year we re-racked a number of whiskies into some really good quality wine casks, and I can't wait to release some of those, and see what influence the wood has had – it will probably be 2022 before any of those are bottled, but something to look out for.