Hedonism Meets... Alice Paillard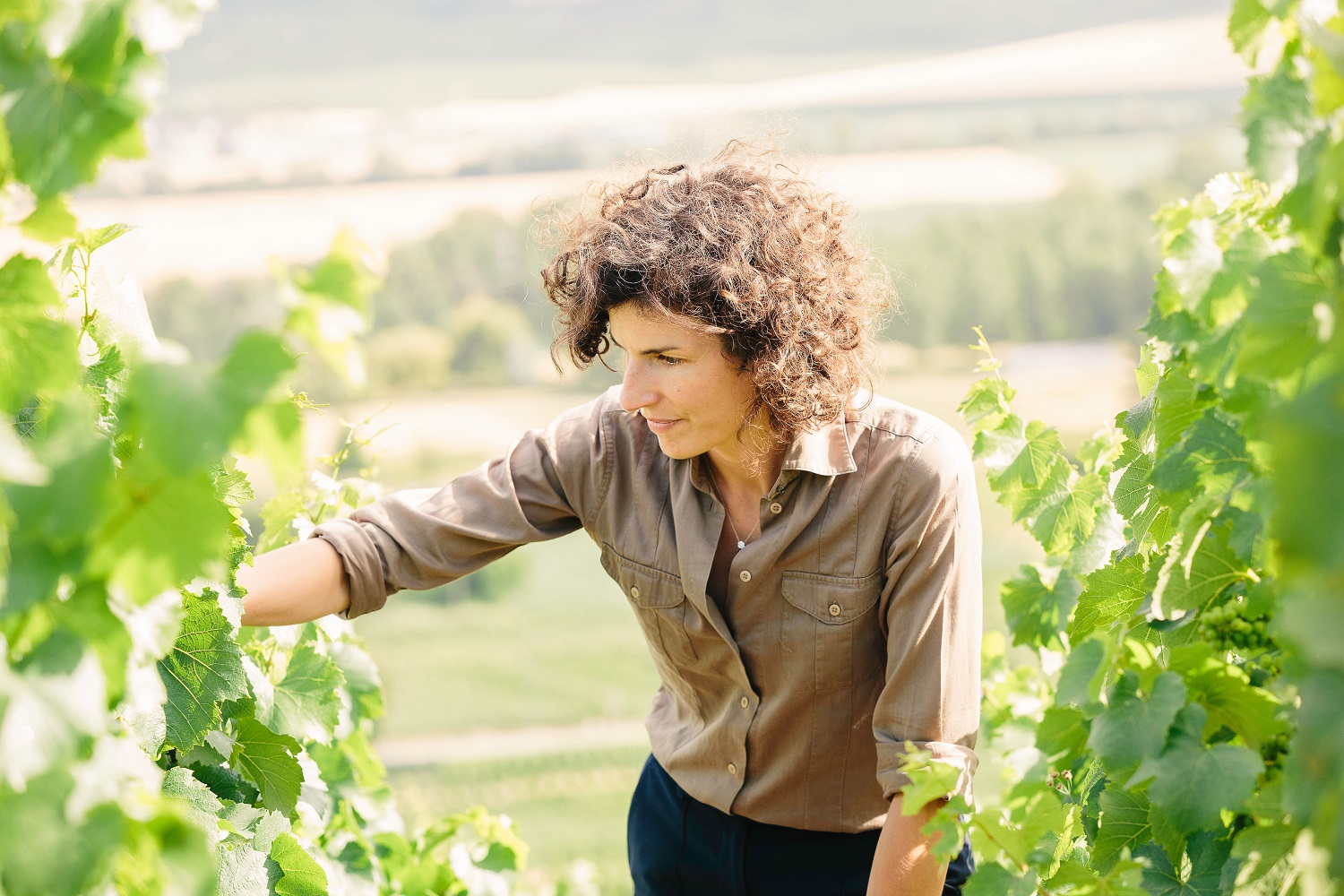 We talk to Alice Paillard, head of the eponymous Bruno Paillard Champagne house since 2018, and founded by her father, Bruno in 1981. Situated in Reims in the heart of Champagne, the house champions slow and sustainable viticulture. This independent, family-run Champagne producer offers wonderfully pure and elegant wines, notably the Première Cuvée Extra-Brut and the Première Cuvée Rosé.
"Our family is deeply rooted in Champagne with our winegrowing ties dating back to the 1700s."


 
Founded in 1981, can you tell our readers a little about the history of Bruno Paillard?
Our family is deeply rooted in Champagne with our winegrowing ties dating back to the 1700s. This history brings with it both a strong connection to the land and knowledge of the region. My father, Bruno, who has a deep understanding of Champagne, began as a grape broker ahead of starting to make his own wines in 1981; he became the first new Champagne négociant founded in over a century. At the time, we had no land or property but a clear vision of making a wine which respected the chalky character of Champagne. This vision has guided our development and vineyard acquisitions and remains intact today.
Where in Champagne are your vineyards situated? How do the different aspects/micro-climate and soil type have an impact on your wines?
Our vineyards lie in the heart of Champagne, but this clustering has not come about without reflection. The vineyards have been carefully selected to bring diversity while quite paradoxically seeking a common thread. We work with over 30 different crus and 100 parcels, the sum of each bringing greater aromatic complexity, depth, and layers of that chalk we hold so dear.
For example, our vineyards in Verzenay, a Grand Cru of the Northern Montagne de Reims, face nothing but a wide plain. This has not only impacted sun exposure, but also the overall soil composition led by the glacial movements throughout the various ice ages. Our westernmost vines in Festigny are planted on rich clay with chalky subsoil, which need to be tended to quite differently to extract that chalk. In the northern Côte des Blancs, the Grand Cru vineyards of Chouilly are influenced by their proximity to the Marne River, giving richer wines, while Le Mesnil to the south lies unsheltered on full chalk stretching to the agricultural plain, which offers density and freshness.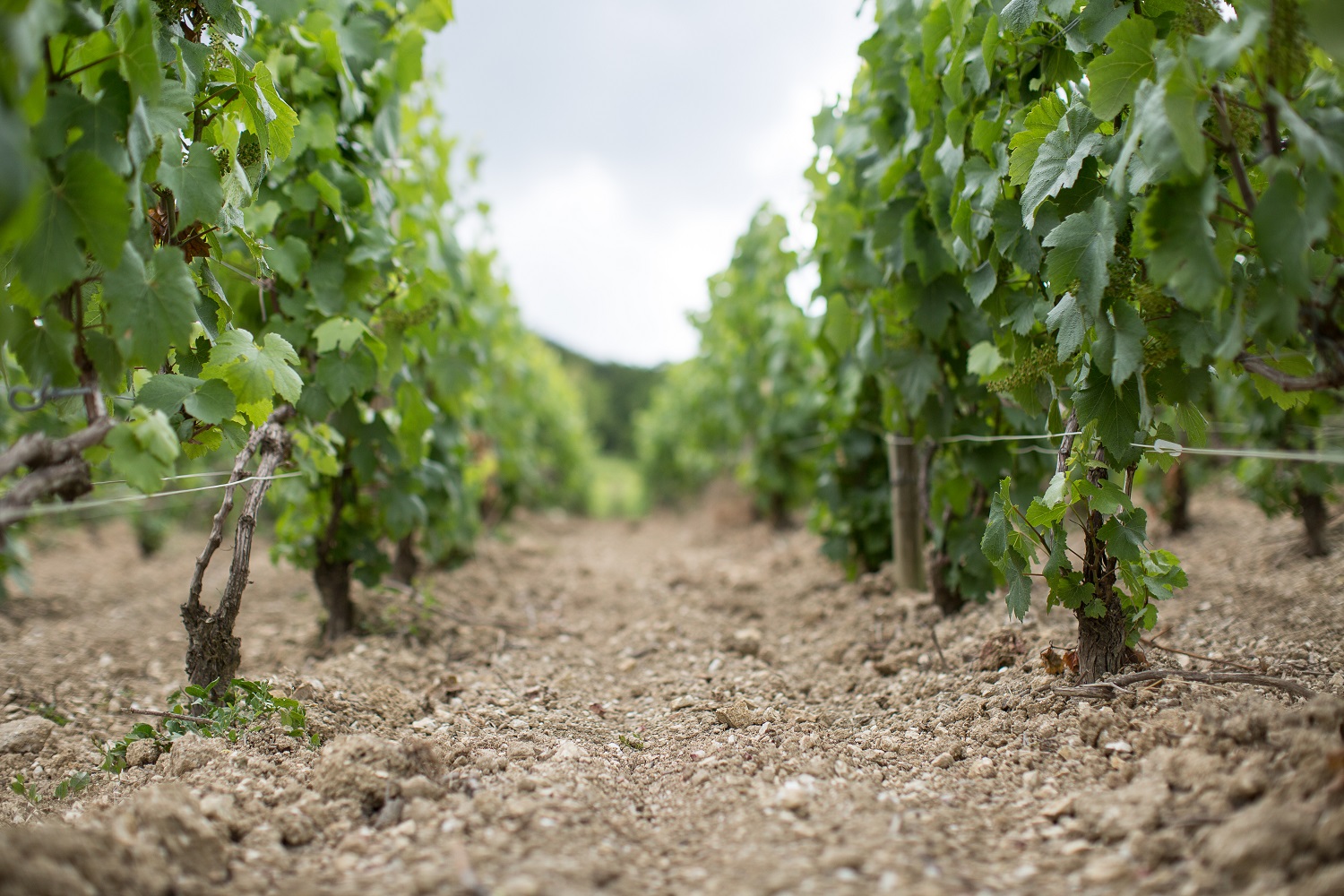 What is the 'house' style of Bruno Paillard Champagnes? What role do winemaking choices play in achieving this style?
Precise and energetic with a richness only revealing itself to those with patience. The cellar master is the conductor for his wines. Each part plays a role: the cru, the vineyard practices, the vintage, the date of harvest, the separation of the musts and vinification by parcels, the fermentation vessels, the lees ageing or dosage… The evolution of one of these factors implies adapting the others and such is the role of the conductor. The cellar master is the conducting wire of an ecosystem bearing fruits in the bottle.
What is it that sets Bruno Paillard Champagnes apart from the bigger Champagne houses?
Our Maison only produces Extra-Brut from one of the oldest perpetual reserves in Champagne (if not the oldest). We are independent and family-owned and the name you see on the label is the same as the people giving the Maison and its wines its unique direction. Opening a bottle of BP is like going on a very personal journey into the founding principles at the origins of the wines of Champagne.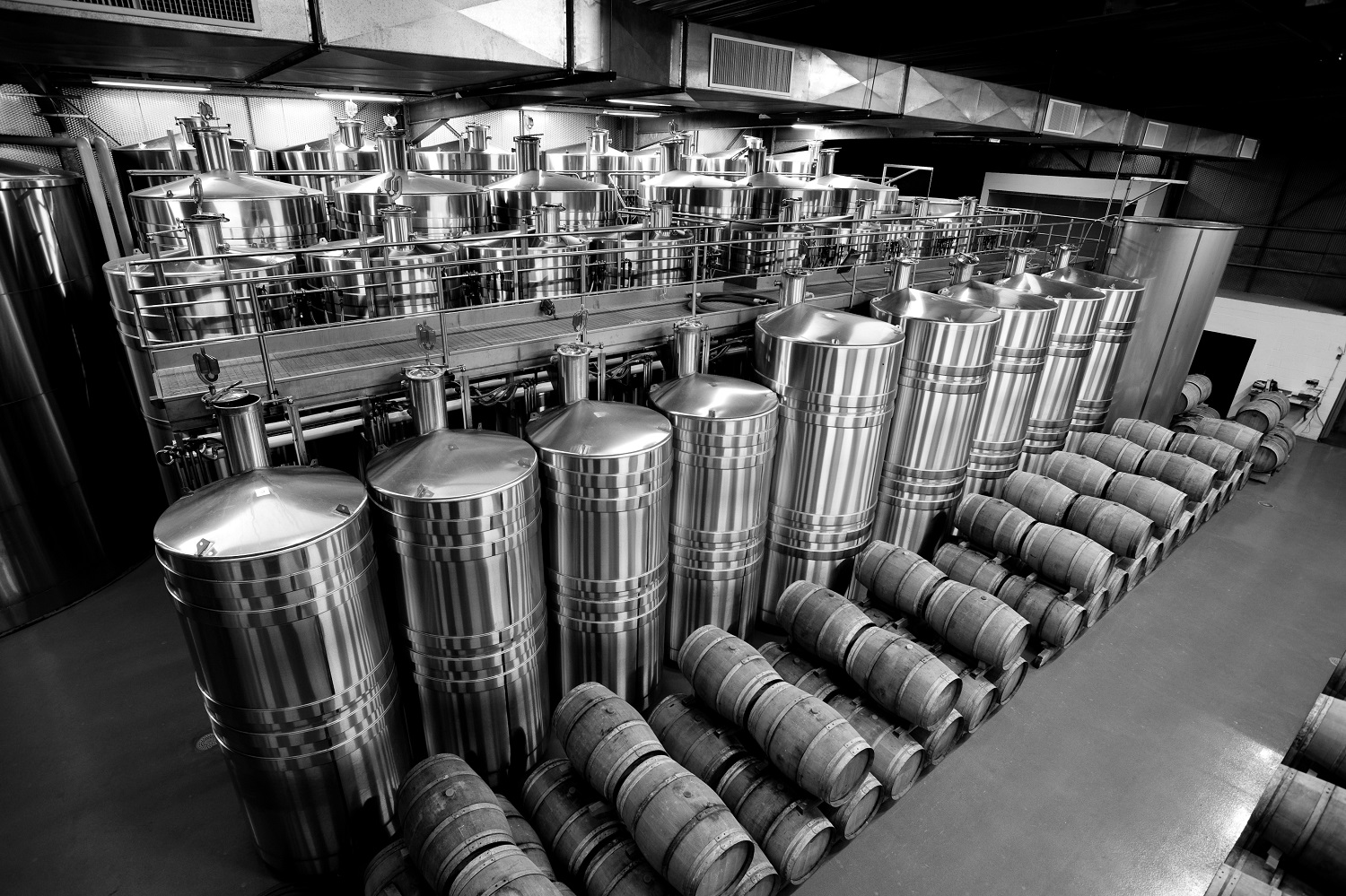 "[The Première Cuvée Rosé] is a great homage to Pinot Noir and a most fabulous and versatile companion for food."
Can you tell us a bit about the Première Cuvée Extra-Brut and the Première Cuvée Rosé (that we stock in a range of formats on the shelves here at Hedonism wines)?
Our Première Cuvée Extra-Brut encapsulates what we believe to be some of the greatest terroirs of Champagne with the circular notion of assemblage inside the perpetual reserve. A condensed version of what we would bring with us on a desert island. It is a wine praising complexity and subtlety for those who can understand it. It is a fusion at the opposite of an archetype or a monochrome.
As for the Première Cuvée Rosé, it is quite striking and often surprising to many. It is a great homage to Pinot Noir and a most fabulous and versatile companion for food.
What would your advice be for customers looking to purchase a Champagne to lay down for cellaring? Which of your Champagnes are best suited to aging, and for how long?
I would firstly urge them to look into the provenance and quality of the grapes and producer before ensuring the wine has already been aged by that producer. This latter point usually goes hand in hand with the first one. Even in top crus, if the wine was rushed it will not go the distance. The third thing to look for is the style of wine, because every style of wine will evolve differently, with characters more or less pronounced.
At our Maison for example we only produce Extra-Brut, exclusively from the first pressing with longer than average lees and post disgorgement ageing. As such, our wines evolve more gently and retain great purity whilst developing in the bottle. The iconic cuvée to try to age is our Première Cuvée but also our Blanc de Blancs Grand Crus. And of course, our vintage cuvées which spend a decade or more ageing in the bottle pre-release will last for many more.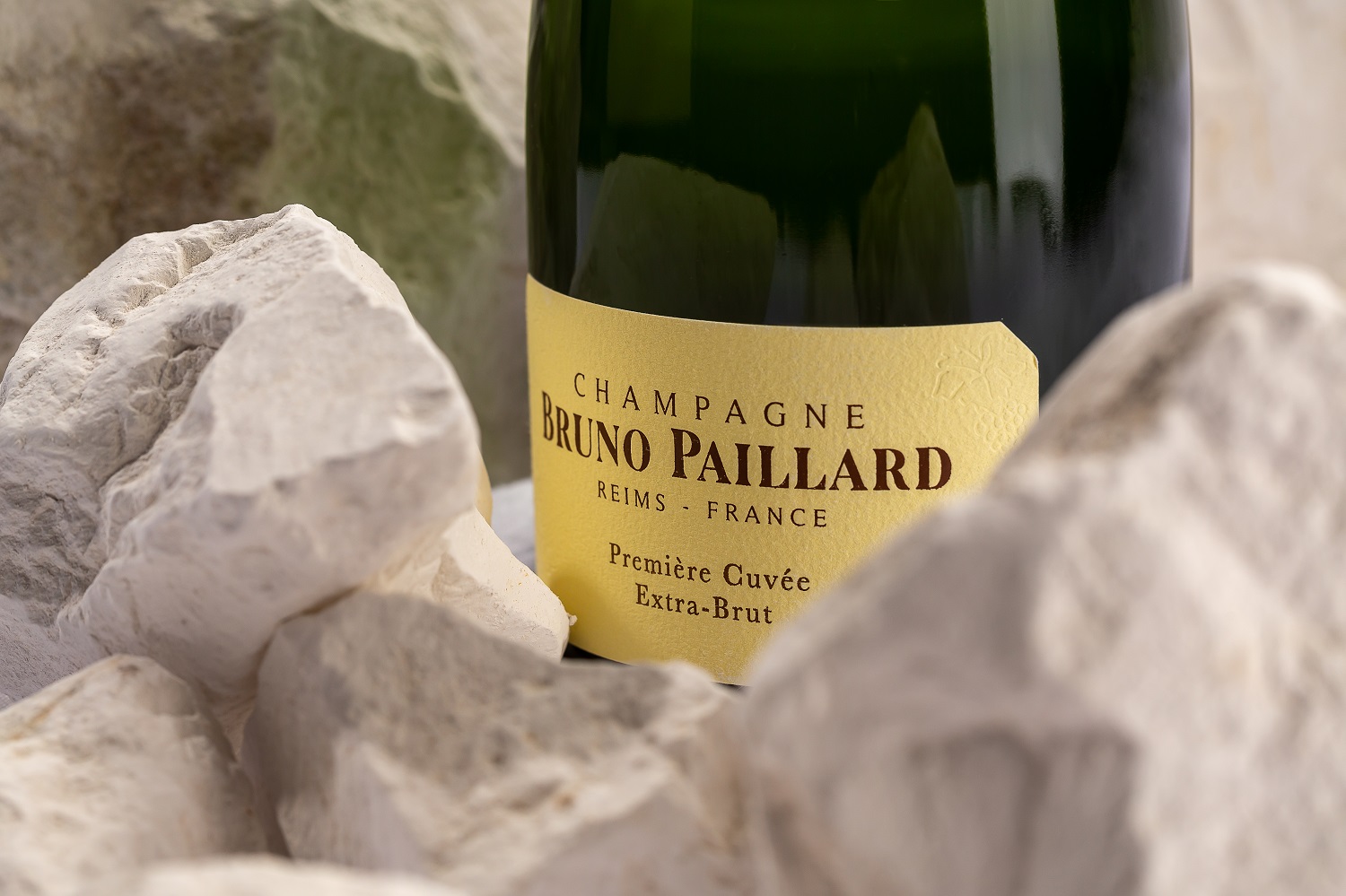 What is the story behind your Nec Plus Ultra range?
Nec Plus Ultra is both a tribute and a challenge. I would say that it is fundamentally a tribute, but the igniting spark for its conception was a challenge. A challenge presented to my father by great British wine tasters in the middle of the 80s, who when praising his Première Cuvée urged him to create a prestige one. A tribute because when the time came to put his thinking cap on, it was an emotion which guided the creation of this cuvée. The transcending emotion of tasting a champagne from a previous century, a champagne of yesteryear… Today, this is my interpretation of N.P.U: a cuvée of transmission. Each new vintage, we work so that these bottles can transmit that same emotion one day in the next century.
How do you recommend serving your Champagnes? Any food pairing recommendations?
Temperature and glassware are key here. Our wines should not be served overly chilled and will best show at 10 -12˚C, served in medium tulip shaped glasses. The wines also need to be given enough time to open up in the glass. This is especially true with our vintages or N.P.U. which are slow wines by excellence, having spent decades ageing in the bottle. They should never be rushed.
Some pairings may seem more obvious than others, but one should not forget that food and wine is like embarking on a journey and it is best approached with an open mind. When we launched our Dosage: Zéro at HIDE for example, we put a single cuvée to the test over five radically different dishes each bringing out a different layer of the wine. From the grassier kohlrabi pine broth to the sweet, fragrant mullet in saffron sauce, the signature smoky nest egg or the truffled Brillat Savarin, each plate resonated with D:Z revealing its many facets and complexity. This is the alchemy of food and wine.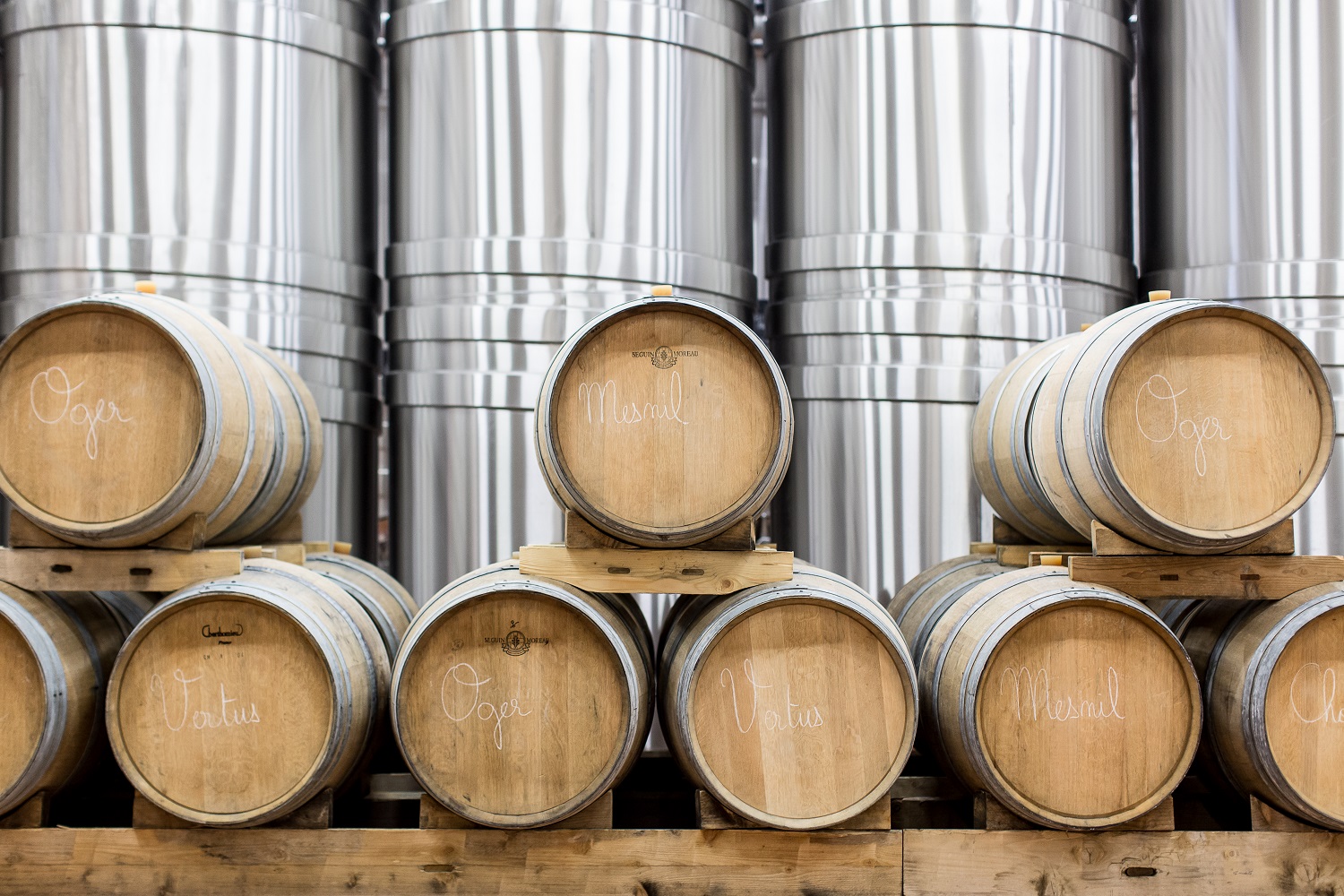 You took over from your father and have been running the eponymous Bruno Paillard since 2018. What are the challenges of being a woman in the Champagne industry? Are there any changes that you would like to see in the industry?
I believe there are appellations where it is more complicated to be a woman than in Champagne! I am very lucky in the fact that women have always played their part in Champagne. Of course, there are the famous ones but there are also all those who kept running the family houses during both wars, especially the First World War. I think it also very much depends on your actual job, and level of responsibility, as is the case across all industries. Your professional reality will differ tremendously whether you are a woman working on a wine estate where everything is merged (house, family, work)- like Carole Doyard in Vertus or Delphine Cazal in Oger for example- or a woman managing a Maison with a team, like I do. At our Maison for example, women only make up 25% of the production team while they comprise 65% of the administration and sales team. At senior management level, it's an equal split with two out of four. Finding a balance remains a work in progress.
On your website, you refer to the 'slow and sustainable' viticulture that characterises the Champagne of Bruno Paillard. What does this involve in practice?
We let the parcel rest for a couple of years instead of one before replanting them and prune very short for the first three years to ensure vertical root development. We invest a substantial amount of time and resources working on developing biodiversity in our soil: three years trial programs, making our own compost, cover cropping, edge planting, etc. The idea is to retain a long-term vision and work with the conviction that we ought to leave a parcel in better conditions than when we took it over.
"What is certain is that I want to take advantage of the fact I have a modern cellar to keep moving forward and further reduce our carbon footprint."
What do you see as the future challenges and opportunities at Bruno Paillard?
We need to remain focused on making good wines. This may sound simple but everybody seems to think that is a given and therefore an irrelevant topic. Of course, we do have many new projects, some in the pipeline, some soon to be released, some only on the cards but I will not say much more. New cuvée projects, new organisational projects or plans for new investments in the cellar. What is certain is that I want to take advantage of the fact I have a modern cellar to keep moving forward and further reduce our carbon footprint. We always have this in mind when making decisions. This is evident when looking at how we farm our vineyards, but we very much do that in the cellar too when choosing our energy supplier or sourcing our raw materials. Since we just turned forty and need to upgrade parts of the cellar, this is the opportunity to go further. But in the end, our greatest project of all remains to make wines with a strong identity and keep sharing them with wine enthusiasts around the world. This drive to transmit and exchange with wine lovers is our daily motivation.
The first, second and third images in this article are copyright Studio Cabrelli and the fourth image is copyright Etienne Ramousse.