Port Ellen Single Malt Whisky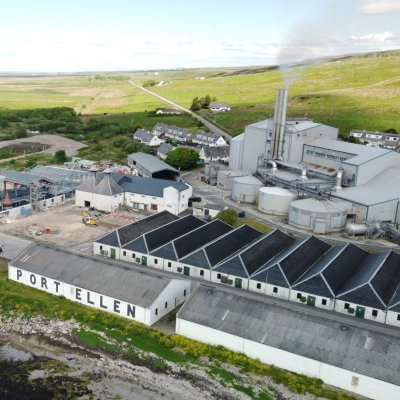 Possibly the most famous closed distillery in Scotland, Port Ellen was operational between 1825 and 1983. Initially established as a malting facility, Port Ellen only started producing it's own whisky from 1833 onwards. The maltings remains operational to this day and supplies many of the distilleries on Islay with peated malt. The distillery is currently owned by Diageo who are planning to re-start production and going to great lengths to recreate the original Port Ellen style - recreating the copper stills as closely as possible and working with former Port Ellen employees distillery practices.
Bottlings from Port Ellen are getting rarer and new releases are almost non-existent. Collectors should look out for the official series of bottlings made by Diageo in the 2000s or for indie bottlings from the likes of The Bottlers, Signatory or Gordon and MacPhail.