Premium Eau de Vie and Whisky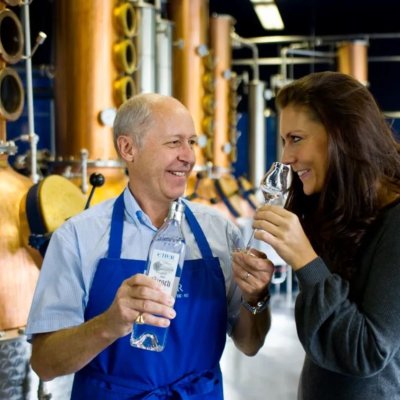 A fourth generation family-owned eau-de-vie distillery, Etter is considered by many to be the go-to producer of fine fruit brandies. Kirsch (sour cherry), Prune (plum) and Poire Williams (pear) are the flagship distillates at Etter and the distillery offer un-aged and barrel aged editions for all three spirits. A special edition blend of eaux-de-vies called "Fruit Tree" is also available, bottled in an elegant glass decanter and limited edition single vintage bottlings of Kirsch have been released from time to time also.
Beyond orchard and stone fruit distillates, the team have also moved into the world of single malt whisky, releasing Johnett 8 Year Old Single Malt to great acclaim in 2019. The mash is produced by a local brewery which is then distilled into whisky before being loaded into wine casks sourced from a nearby vineyard - a truly local whisky from one of Switzerland's finest distillers.