India's First Single Malt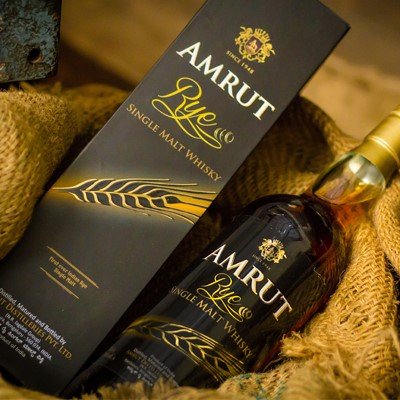 Amrut is a highly regarded Indian whisky brand that has garnered a reputation for producing exceptional single malt whiskies. The company was founded in 1948 by J.N. Radhakrishna Rao Jagdale, who was inspired by his travels to Scotland and the traditions of whisky-making. The distillery is located in Bangalore, India, and is surrounded by lush tropical vegetation that provides a unique terroir for the maturation of their whiskies.
Amrut's production process is a combination of traditional and modern techniques. The distillery uses locally sourced barley, which is grown in the Himalayan foothills, and is malted and distilled on-site. The whisky is then aged in a variety of casks, including ex-bourbon and ex-sherry barrels, as well as Indian oak casks, which lend a distinct flavour profile to the whisky.
Amrut's flagship whisky, the Amrut Fusion, has received numerous awards and accolades. The whisky is a blend of Indian and Scottish barley, which is then matured in a combination of oak casks, resulting in a unique and complex flavour profile that includes notes of tropical fruits, spices, and honey.