Hedonism Meets... Stewart Walker, Fettercairn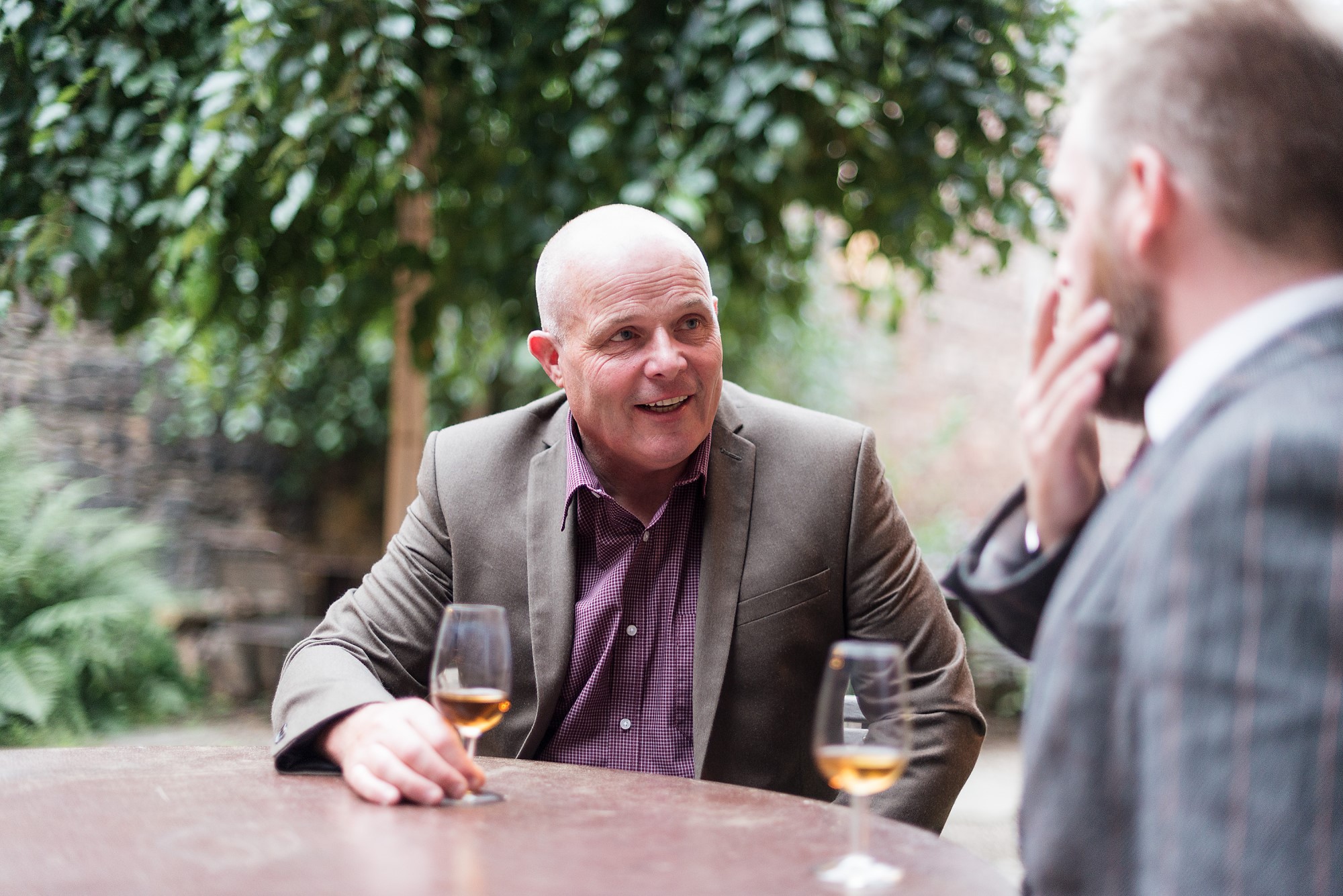 Stewart Walker has over three decades of experience at Fettercairn. Recognised as one of the finest managers in the whisky business, Stewart was recognised in 2021 with the coveted "Distillery Manager of the Year" award. We sat down with Stewart to discuss whisky making in the Highlands and establishing Fettercairn as one of the Highland's premier single malts.
Stewart – thanks so much for you time. Firstly, congratulations on winning Distillery Manager of the Year 2021! Did you celebrate with a glass of something special?
Thank you so much for having me! The Distillery Manager of the Year award was fantastic. I knew I was nominated but didn't think I would win. It was a special moment during what has been a truly tough time for everyone. I had a really nice quiet moment of reflection that evening with a glass of my favourite, Fettercairn 28-year-old in hand.
How would you describe the Fettercairn house style to those who maybe aren't familiar with the distillery?
 Our whiskies are light and fresh in style with a tropical fruit note at their heart. Our 12 year old offers flavours of Mango, Pineapple and soft spice. The tropical fruit note is derived from our unique spirit stills which are fitted with copper cooling rings which flood the head of the stills with cold water meaning only the lighter vapours will rise. We are the only distillery in Scotland where you'll see stills like this and they are sacrosanct. All the other parts of our process are designed to get the best from this unique process. Depending on the cask types we use these tropical fruit notes show themselves in many ways. When we introduce Sherry Butts and Port Pipes into the maturation journey, I've found notes of guava, blood orange & passion fruit jumping from the glass. Language I don't think you hear often in the whisky world which makes Fettercairn really stand out.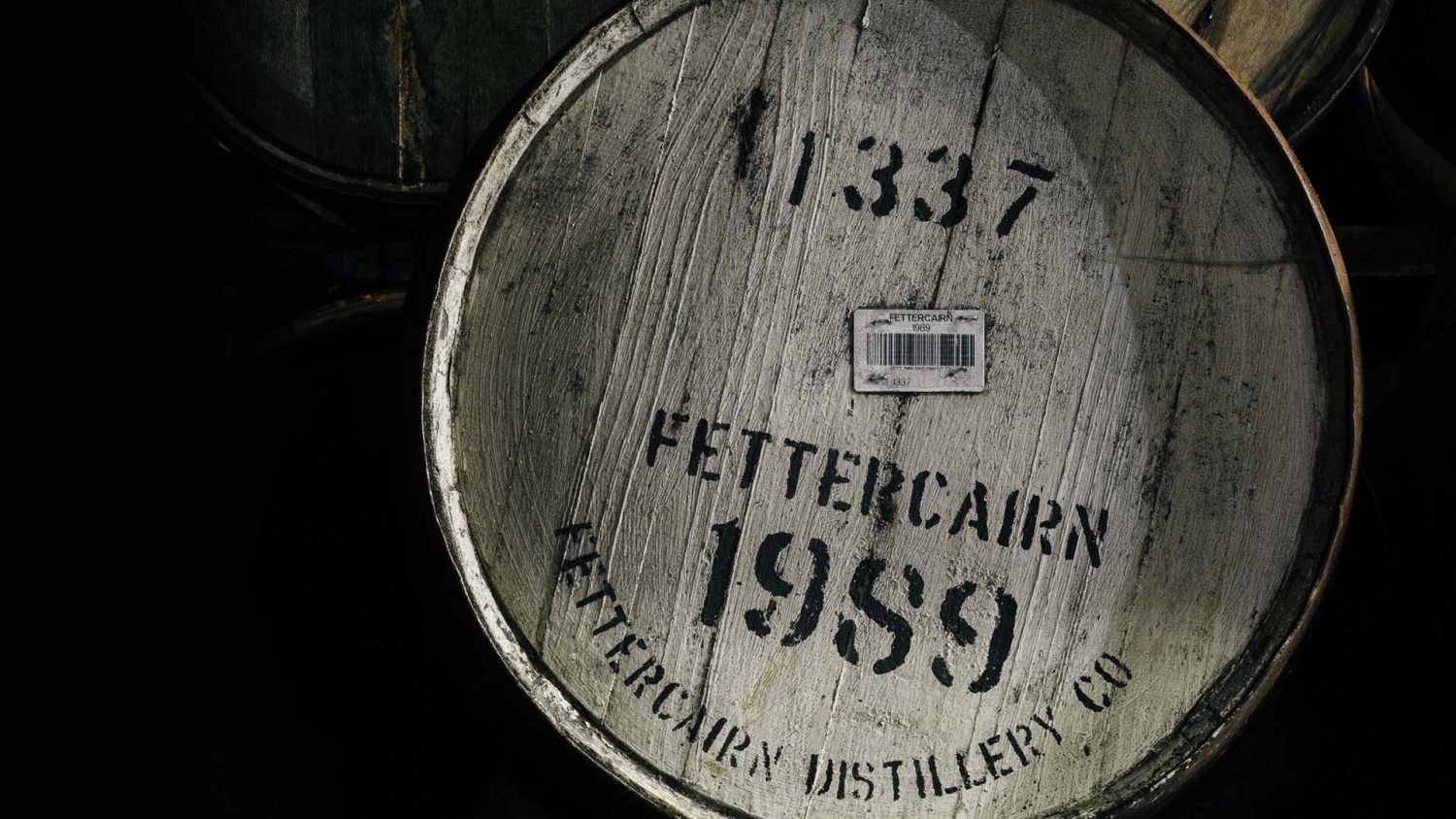 Part of the 2015 refurbishment at the distillery gave you opportunity to increase fermentation times in the washback. How important is a long fermentation to the character of Fettercairn and how does it affect the finished whisky?
 A lot of the whisky making process here is still down to human touch and feel. We added 3 new washbacks in 2015 allowing us longer for fermentation. Longer fermentation will promote fruitier esters within our "beer" which will go on to be double distilled. Walking into our Tun Room you'll smell a wonderful banana bread aroma as fermentation bubbles away. Having longer for fermentation also allows our team the flexibility to make sure we achieve the perfect consistency of flavour. Fermentation times will fluctuate slightly day to day to ensure the overall consistency of flavour is there.
What can you tell us about the Warehouse collection from Fettercairn and how does it differ from the current range?
This is a new collection of small batch whiskies which will all be named after the maturation environment which has helped shape them. All 14 warehouses here are traditional dunnage style where high humidity combined with a relatively cool and temperate environment makes it mark on the maturing spirit. 
With Fettercairn, we are keen to show the scope and spectrum of our spirit, as well as highlight how our progressive approach to whisky making differs from the norm
 This collection will offer as much transparency as possible from distillation date, cask types and how many bottles are available. The abv for batch 3 is 50.6% which is slightly higher than some of the core releases which delivers bags of distillery character. Batch 4 will be released very soon so watch this space!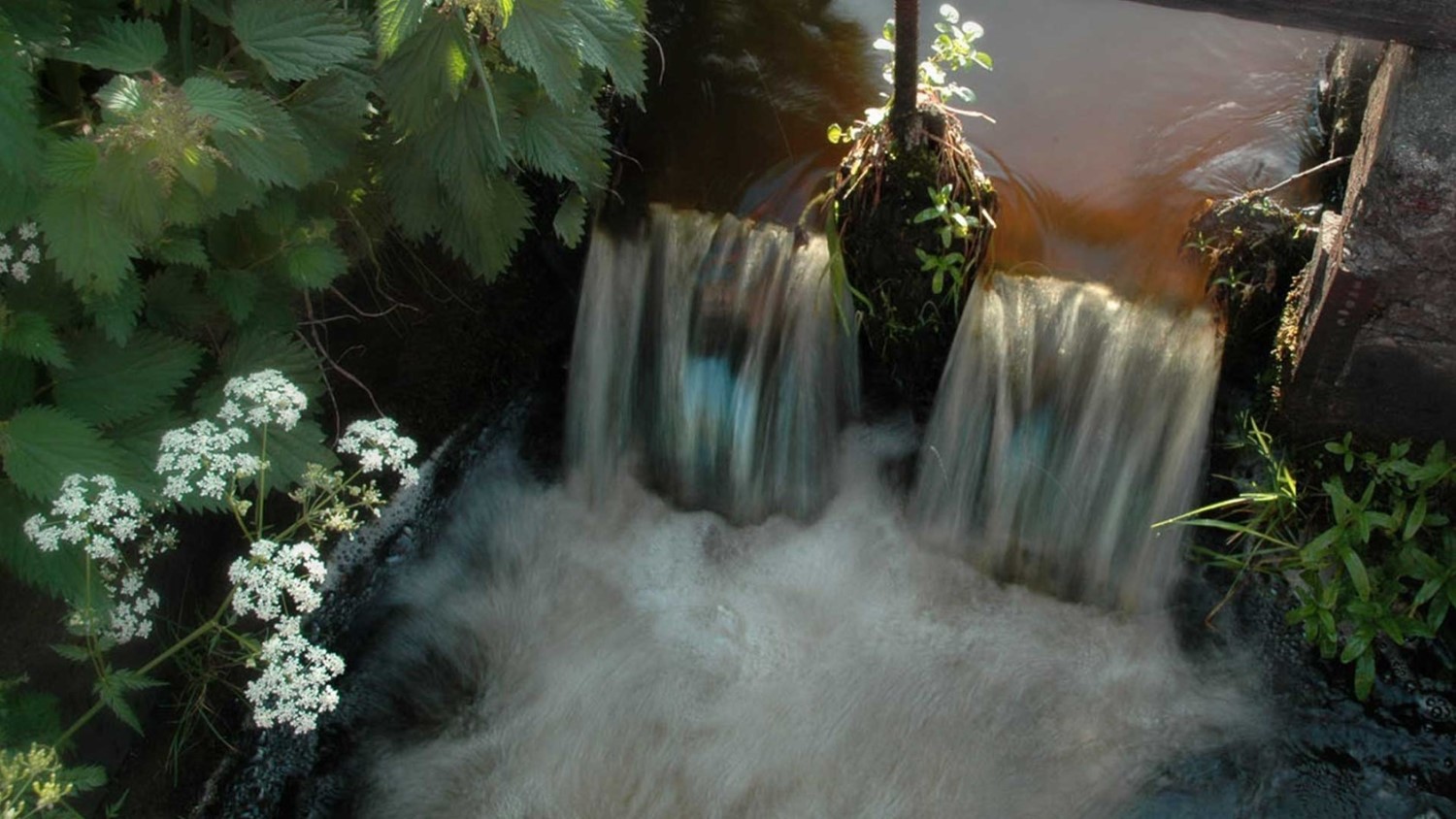 What role does wood management play in crafting Fettercairn? Do you experiment with different finishes or is it more of a cash of finding the right casks to let the distillery character shine through?
 Wood management is incredibly important. At Fettercairn it is about ensuring a perfect harmony between the New Make Spirit we produce here and the final whisky. Our spirit is the heart and soul of Fettercairn and has a distinguishable Tropical fruit character. We use casks which amplify this note and take it off in various and interesting directions. The perfect partner for our spirit is first fill ex bourbon barrels which is predominantly what we fill, however we have a mix of some traditional "Old World" styles of cask from Sherry Bodegas in Jerez and Wineries in France
I've read the warehouse at Fettercairn described as a "treasure trove of old stock". As testament to that – in the last few years we've seen highly acclaimed releases of Fettercairn 40, 46 and 50 year old – what is the challenge when it comes to picking and blending these older spirits and what are the oldest casks you currently have resting in the warehouse?
Although I would describe our house style as light and fresh, our new make spirit has a nice body to it meaning it can mature for long periods of time in Oak. In Warehouse No 2 you will find our oldest cask on site which is a sherry butt dating back to 1965. The older expressions of Fettercairn still have a funky tropical fruit flavour which is testament to the character of the spirit. With a whisky this old you have to pay it respect and also ensure it doesn't over age. Fettercairn 50 year old spent the last few years of it's maturation journey in a single 1987 tawny port pipe which brought some fresh red berry flavours back into what is a really old, voluptuous and delicious sip of history.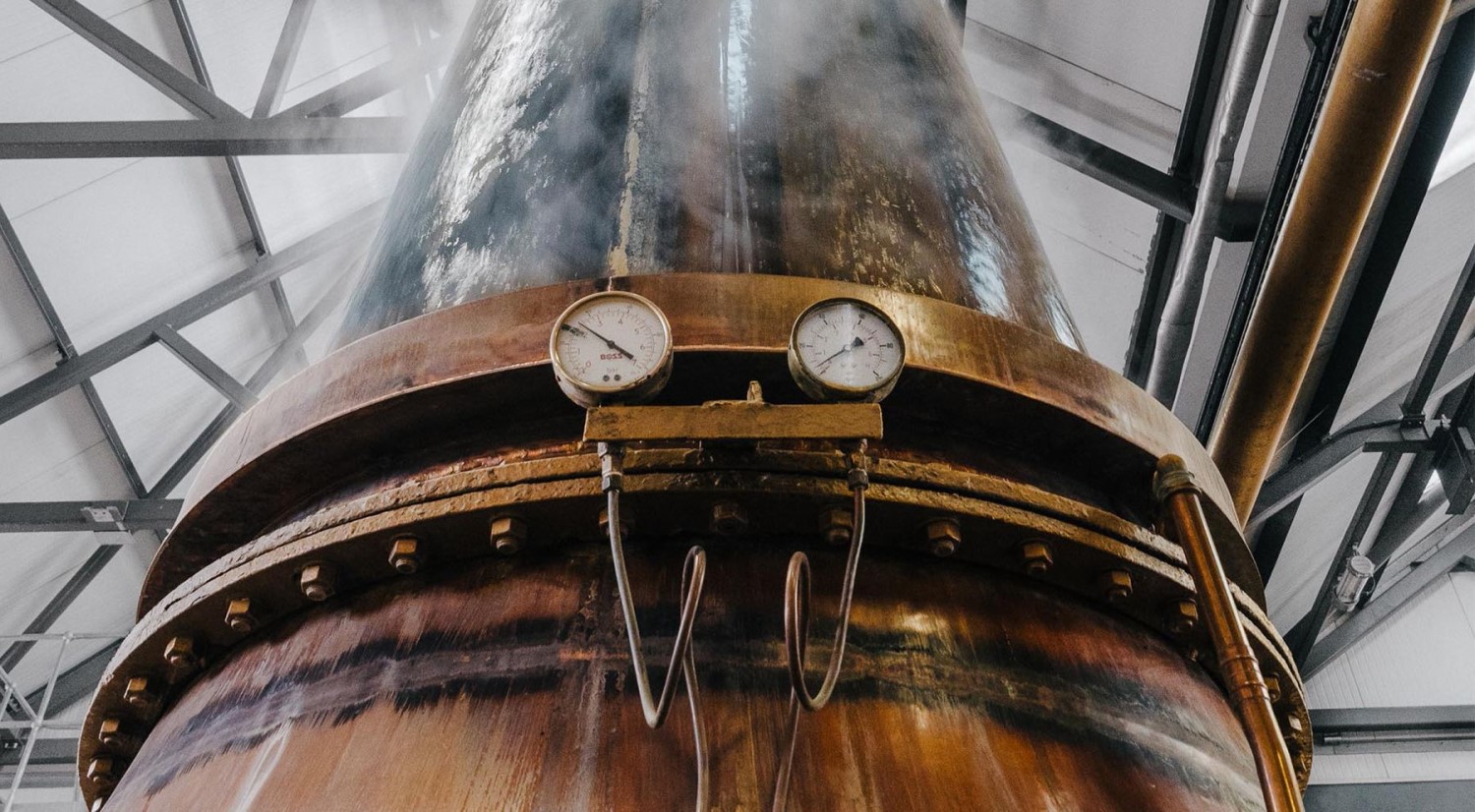 You must have seen a fair amount of change since you started your career in the industry – what has been the biggest change from your point of view?
I've been at Fettercairn for over 31 years now, and in that time so much, yet so little has changed. We still do things very manually here with traditional equipment. Our mash tun is one of only three Victorian mash tuns still operation in Scotland. One big change has been the launch of our new collection of single malts in 2018. Historically, like many distilleries, we provide malt for the blends and never had a single malt offering which truly told the whole Fettercairn story. Our new and expanding range has a real focus on flavour by ensuring we have the perfect cask partnerships. We have been in production for almost 200 years, yet but our whisky legacy is still to be written. Although this is a very traditional set up, we have some truly innovative projects ongoing which we can't wait to share with whisky lovers around the world.
Finally, when you're not enjoying Fettercairn, are there any other Scottish single malts you enjoy?
The variety of flavour within Single Mlat whisky is what makes it such a briallint industry to be a part of. When I'm not drinking Fettercairn I do enjoy a Mortlach 12-year-old and I am partial to an Aberlour 16-year-old. They are both lovely whiskies that are nice to share with friends on special occasions.