Hedonism Meets... Steve Olson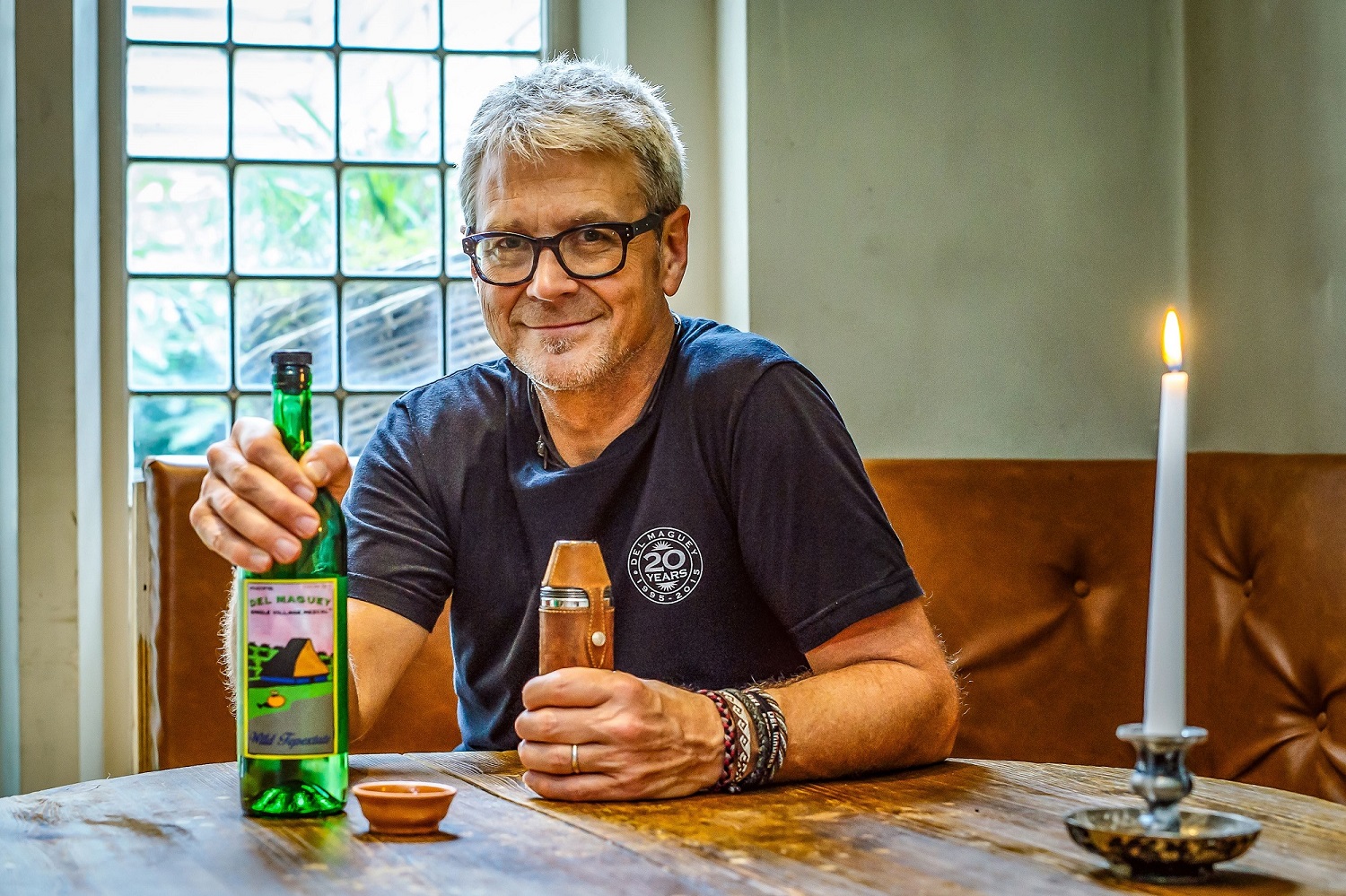 The Hedonism Wines team were delighted to catch up with Steve Olson of Del Maguey fame to talk all things Mezcal. Taking its name from the agave plant from which the Mezcal is produced 'Del Maguey' has been the stand-out name on the artisan Mezcal scene since 1995. Adorned with its iconic colourful labels, and hand-crafted by individual Zapotec and Mixtec farmer-families, Del Maguey celebrates the traditions of ancestral villages that give each unique expression its own rich, sweet and smoky character. Read on to discover more about this fascinating Mexican distilled spirit.
"But what he discovered … was something he described as liquid art, or the exotic elixir known as Mezcal."
Together with Ron Cooper, you helped introduce artisanal Mezcal to the United States. Can you tell us a little about the beginnings of Del Maguey and how you came to be involved?  
Like so many great chefs and artists, Ron Cooper made his pilgrimage to Oaxaca to make art. But what he discovered while working on his own art was something he described as liquid art, or the exotic elixir known as Mezcal. He recognised the indigenous people that crafted this amazing liquid as brilliant artists, and he viewed the actual production process as performance art. He made it his mission to share this liquid art with his friends. So you could say that Del Maguey was born out of a solution to a problem.  Returning from a trip through Oaxaca in search of the best Mezcals he could find, Ron was forced to leave behind some very special celebratory Mezcal at the border because he was bringing too much back to the U.S. to "share with friends."  He vowed that would be the last time, and so founded Del Maguey. 
Starting in 1995, Ron began to share these incredible liquids with people one by one, nose-to-nose, and thankfully I was one of the first people he shared it with.  I was already an agave spirits fanatic, so after one taste of these amazing elixirs Ron had found, I had to learn more. I had to see it for myself.  With my dear friend Jimmy Yeager, we made our pilgrimage to Oaxaca to experience this art form firsthand. We knew as we sat in the dirt-floored home of Espiridion [Morales Luis] and his beautiful family, that our lives had changed forever. We made a pact to guarantee that Ron did not fail, and we all made it our mission to protect this process, and to do our part to preserve this culture, to allow these artists to make their art for as long as they chose to.
"

For people looking to try something different or special, Mezcal is instantly attention-grabbing."
Why has Mezcal become so popular? Do you think its current popularity is here to stay and why?
There are so many possible answers to this question but Mezcal, really good, artisanal/ancestral Mezcal, tastes like nothing else.  It explodes with terroir and the hand-of-the-maker in a copita or a cocktail in this arresting, all-encompassing way.  For people looking to try something different or special, Mezcal is instantly attention-grabbing.  In this changing world, it has become increasingly important to have some sort of true substance in everything you do or partake in. The very story of Mezcal, and the beautiful people that make it in the remote villages, is an incredible story… and the best part of all is that it's true.What started with Ron educating people on the category nose-to-nose has now become one of the fastest growing spirits categories in the world.  And just as Gin, Amaro, Rum, are here to stay, so too is Mezcal.
As a consequence of this, sustainability is one of the key challenges facing the industry – how big an issue is this for you and the wider community?
Sustainability is huge for us, as it should be for all Mezcal brands...and for all companies of all types for that matter.  It has always been important to Del Maguey to honour and respect the traditional methods of making Mezcal, in ways that are sustainable for the family, community, and environment. Sustainability is a very interesting concept… all-encompassing, so to speak. We believe, and always have, that the sustainability umbrella also includes social sustainability, economic sustainability, and perhaps the most difficult to achieve in Mezcal, environmental sustainability. We have always worked to do everything in our power to help in every way.
Whether it's allowing for natural propagation of magueys to ensure biodiversity, our maguey and hardwood reforestation efforts, our intensive and exhaustive efforts to not only master waste remediation but to turn waste into reusable materials and potentially even fuel, providing avenues towards food security for the villages, or supporting the community's enduring education of their native Zapotec language, we continue to look for ways to increase our sustainability efforts. I would like to believe over the past 27 years that we have managed to do some good.
Can you tell us a little about your Core Village series?
For the first 25 years of Del Maguey, our Core Village series was made up of Chichicapa, San Luis del Río, Santo Domingo Albarradas, and Minero.  In 2020, we added the village of Las Milpas to the core line up.  These Mezcals are all 100% Espadín agave, so you can really taste the impact of the hand-of-the-maker on them. This is the essence of Single Village Mezcal – the idea that you can taste the differences between producer and location in spite of the fact that the varietal of maguey and the basic process is very similar.
When working with such small batches, consistency must be extremely difficult to attain. Is this your aim, or do you instead look to celebrate the differences between batches?
This is a really fantastic question, and gets to the root of just one of the many facets that make Mezcal so intriguing and mysterious. If I may, I would liken it to Grand Cru Burgundy. Of course we want it to be as consistent as possible. We want to make sure that every time you open a bottle of any of our expressions, there is a certain expectation that is always exceeded by the flavour profile and texture of the Mezcal in that bottle. I personally am very involved in the tasting and sensorial analysis of every lot of each of our producers to ensure that consistency.
That said, and here is my analogy to Burgundy, even though there is always a very consistent profile, which I may say is amazing considering the tools with which they work, there are slight variations in some of the lots, particularly when wild agaves are involved. To me and others, this may be akin to the holy grail. The idea that it always tastes like the hand of the maker, from the same place, fashioned using exactly the same process, and yet in a blind tasting I can sometimes taste the difference between different lots or different vintages just by noticing minor nuanced fluctuations. It's like comparing the great vintages of La Tâche. It's always La Tâche, and yet the vintages can make a marked difference in that wine, depending upon when you taste it, with whom, and with what food.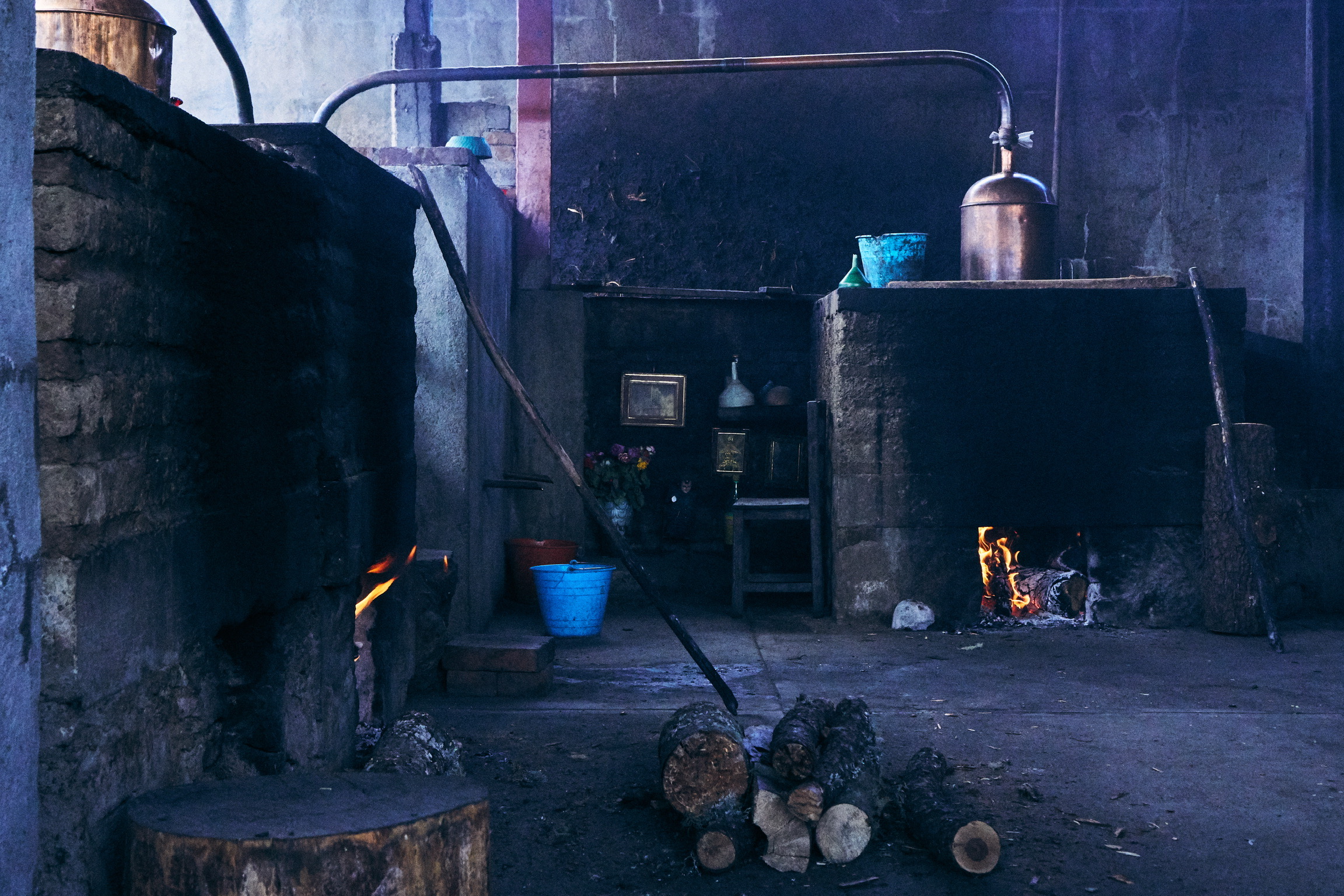 "…

all Del Maguey Single Village Mezcal is made in the traditional way, honouring ancient traditions passed down from generation to generation…"
Is there a typical production method for Del Maguey, or is this left in the hands of the families themselves?
First, please understand that all Del Maguey Single Village Mezcal is made in the traditional way, honouring ancient traditions passed down from generation to generation. There are consistencies of production methods across all villages, but there are also key choices that each palenquero makes that can change the end result dramatically.  To begin with, the magueys are harvested by hand, the ancient way, at optimal ripeness, and the pencas are removed.  The hearts of the maguey are then roasted over hot stones covered with maguey fibre and earth in a conical pit in the ground.  The type of wood burned, the types of stones heated, the varietal of agave, and the duration of that roast, are choices the palenquero makes, such as roast times that can vary from 6 to 30 days.  The roasted maguey hearts are then ground, or milled, but the "how" of that is another choice, be it done using horse-powered stone wheels, hand-held mallets, or bats, or other primitive methods of milling.
After that, there is a long period of natural, ambient fermentation in open wooden vats, using local water, and the length of that fermentation could vary between 8 to 28 days.  Finally, the fermented maguey liquid is distilled twice, very slowly, in either a wood-fired clay pot or a small copper pot, another choice made by the maker.  All of these choices inform the final product.
It is very important to understand that every Mezcal in that green bottle, with that Kenny Phillips label, is made in this traditional fashion, and the variations are personal, and are determined by each individual palenquero. It is also important to understand that we don't ever tell them how to practice their craft, nor do we ever touch their liquid art. They are the artists. We take their liquid directly from their still to our bodega, where we carefully, by hand, bottle it in those beautiful green bottles with the beautiful labels, and we bring it to you exactly the way it left their hands… Never adjusted, never altered, and with no intervention whatsoever.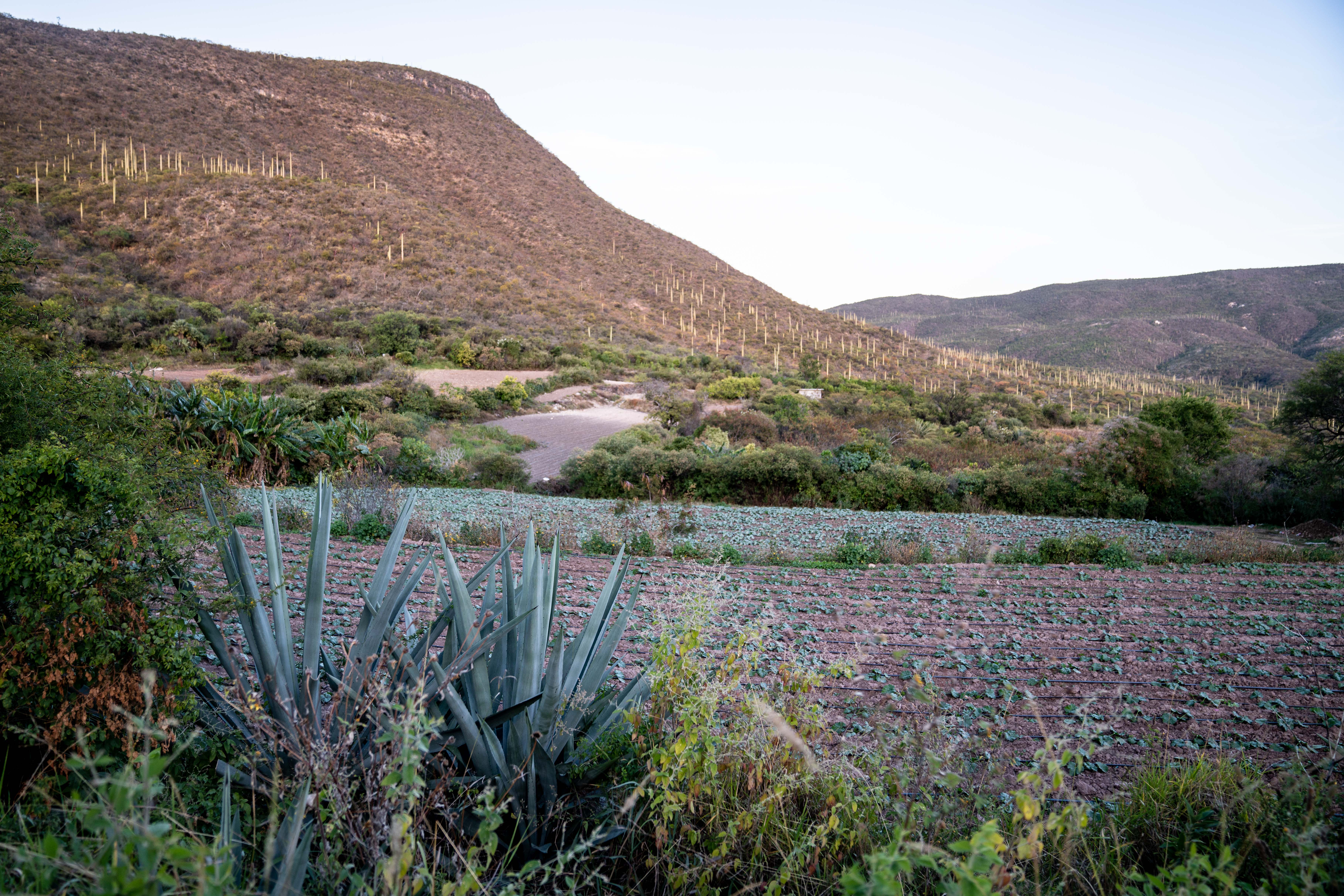 "

Del Maguey has always been very closely aligned with the families and villages we work with."
Del Maguey is dedicated to supporting and working closely with the families and villages that produce the Mezcal. Can you tell us a bit about these initiatives and the importance of social responsibility for Del Maguey?
Indeed, Del Maguey has always been very closely aligned with the families and villages we work with.  Our initiatives include, but aren't limited to, helping to create a talking library so that the newest generation doesn't lose their native Zapotec language.  We helped coordinate the building of communications towers in several of our villages to expand their access to the internet.  Most recently we have brought in a talented apiculturist to train the villages on bee-keeping, which has been really special.  The bees not only produce honey, but they also help support the biodiversity of the landscape through pollination. 
We have always over the years supported the local governing boards of the villages with improvements, in areas from education to public health, from reforestation to food security to providing books through our virtual libraries. Thinking back to the early years, we were more concerned with providing clean water, food, clothing and education. These days, thank goodness, those basic needs seem to have been achieved… at least in the villages in which we work.
What is the inspiration behind Del Maguey's colourful iconic labels?
Those are the genius of Ken Price, a very close friend of Ron's, who has since passed.  As the number of expressions being brought into the U.S. increased, Ron asked Ken if he could use some of his images inspired by imagined places south of the border.  Ken generously gave Ron several of them to use, and thus our iconic labels were born.
Mezcal can be used to make truly unique cocktails – what would be your go to cocktail, and which Del Maguey Mezcal would you use to make it with?
It's tough to pick just one.  In Ron's book you will find many of my favourites from around the globe, created by some of the world's greatest bartenders, as we curated a collection of the most inventive and delicious expressions of Del Maguey cocktails ever created.
For me, however…when we partnered with Pernod Ricard, we created La Alianza in celebration, a combination of VIDA, Lillet Rose, Suze, and a grapefruit peel.
That said, I find myself often returning to La Vida Buena, a drink we created when VIDA was first released in 2010.  It's a play on a Negroni, with VIDA, Carpano Antica, Aperol, and Gaz's orange bitters, with an orange peel.  Absolutely delicious. But there are so many…!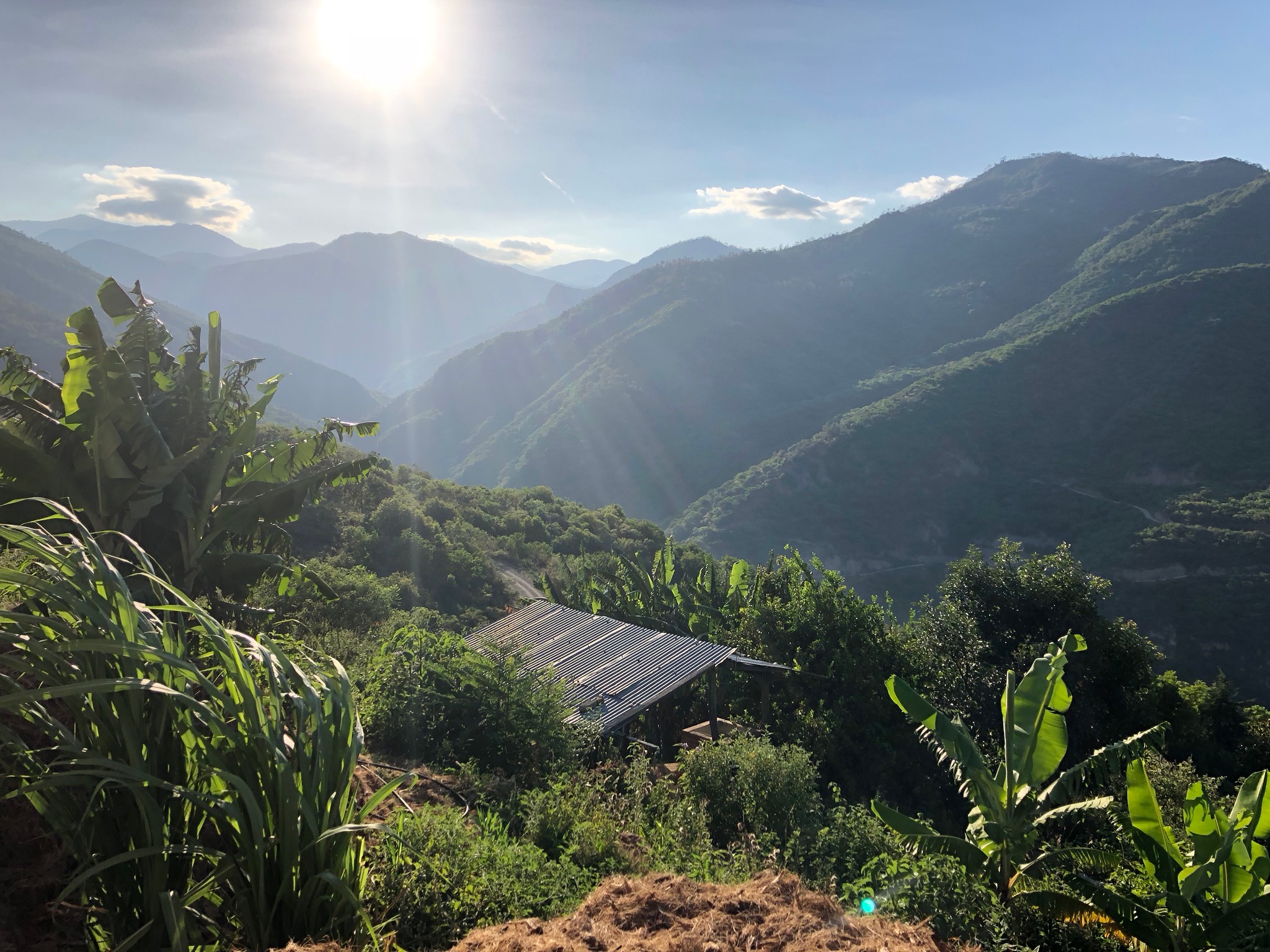 What would be your go to Mezcal and why? How would you serve it and what food would you enjoy with it?
How could I possibly choose!?  To me, each of our Mezcals is like one of my children – how could I ever select a favourite? Thank goodness I don't have over 25 kids!  If forced, as in, if you turned this into the "desert island" Mezcal, the last-thing-I-would-ever-be-able-to-drink sort of thing, I have to say that Tobalá holds a special place in my heart.  It is always in my flask, in my backpack, everywhere I go, so much so that people now ask me, "Got Tobalá?" when I see them. 
It's crafted from a small wild agave that grows in solid granite cliffs at very high altitude on the north facing side of the mountain in the shade of scrub oak trees, like truffles.  The genius palenquero Rogelio Martinez Cruz roasts the tiny hearts underground for 30 days, and crafts the most amazing expression of that maguey for our bottling.  It's truly special and has gained a cult-like status among the industry…and is the inspiration for my La Tâche analogy – imagine if your first taste of wine in your life was 1990 La Tâche? Nothing would ever be good enough again!
I always drink it neat from a copita (although it is also amazing as a mist on top of a great Negroni!) We always start every event or celebration with Tobalá to lift our spirits, and we always end with a STIGIBEU [an ancient Zapotec toast] to celebrate our accomplishment.
It is a stimulant, and acts as a perfect aperitivo, but it is also amazing with the meal – imagine raw fish, oysters, or even a mole coloradito, amazingly versatile because of its insane length and complexity and texture – but we also love it as a digestif.
Let me say this, at the end of a big dinner party, with too much great food consumed and maybe just a bit more red wine than we needed, as everyone is settling into their chairs to wind down…a clay copita of Tobalá, sipped by all of your guests, and they will all be dancing salsa before you know it!
STIGIBEU!