Hedonism Meets... Richard Brendon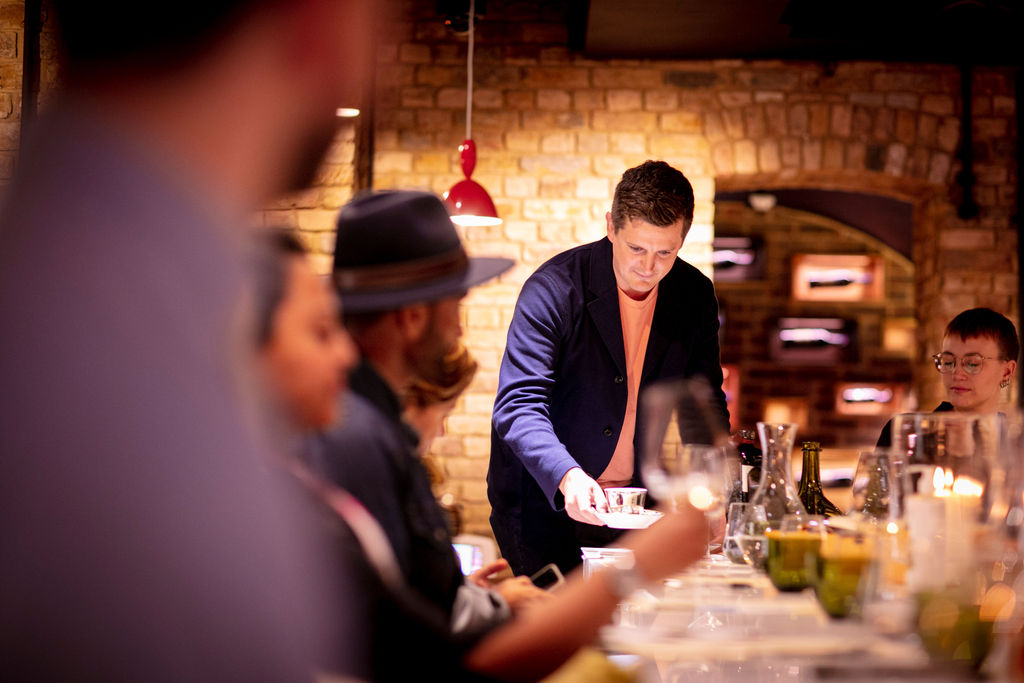 Hedonism caught up with British Designer, Richard Brendon, to hear a little about the story behind his magnificent glassware range. Working with master glassmakers in Slovenia, Brendon creates timeless pieces that best showcase the marvellous wines and spirits for which they are intended. Interweaving tradition with contemporary design, Richard Brendon launched his brand in Notting Hill in 2013. From the launch of his Jancis Robinson collaboration, to the highly sought-after London 1650 Collection, Brendon's pieces are a must-have for any wine and spirits aficionado.
"By supporting craftsmanship and combining skills honed over centuries with contemporary design, every piece is timeless and will be enjoyed for generations to come."
What is the story behind Richard Brendon and how did it come about?
I founded the studio in 2013 after designing my Reflect collection; a marriage of reflective gold and platinum teacups that mirror the exquisite patterns of orphaned antique saucers. Whilst I was a design student, I worked at a pub on Portobello Road and every Saturday I would look at the amazing antiques which were on offer on the antique stalls, and I have been interested in the world of porcelain ever since! Working so closely with master craftspeople in Stoke-on-Trent has only reinforced my passion for timeless design and heritage crafts, and we have kept this at the heart of the brand as we expanded to glassware. 
Starting with our Fluted Collection, a collaboration of cut crystal glassware with the Gleneagles Hotel, we later expanded our crystal collections to include our Diamond Collection and The Cocktail Collection. Our Jancis Robinson Wine Collection has been a favourite since its launch, I think in part due to the simple pragmatism of the pieces combined with their elegant, unique design.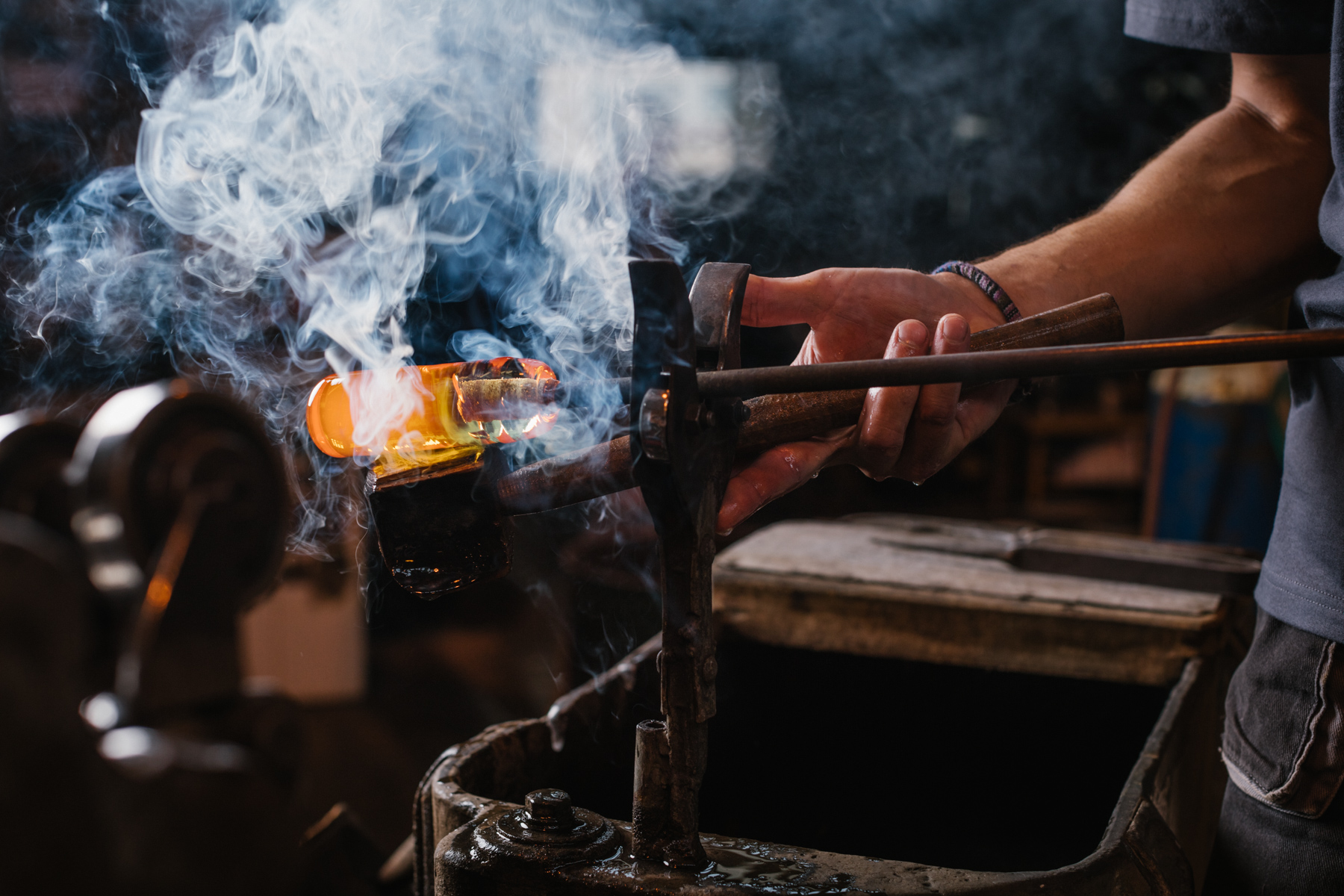 What is it that makes your decanters such timeless pieces?
We care deeply about the provenance of our products and are committed to working with heritage crafts to make products of the highest quality. By supporting craftsmanship and combining skills honed over centuries with contemporary design, every piece is hopefully timeless and will be enjoyed for generations to come. The decanters in the Jancis Robinson collection are simple, elegant forms, that mirror the lines in the wine glass, and are beautifully made of high-quality crystal; hopefully, they should stand the test of time. 
What are the main challenges that you encounter in the British glassware industry? How are you able to stand out from international competitors?
When we first expanded our collections into glassware, I knew that working with true craftspeople was the best way to ensure a quality product from our experience in Stoke. We realised quickly that it would be unfeasible to create a high quality yet accessible product, which was important to Jancis, with the current British glassmaking industry. Instead, we are proud to work with master glassmakers in Slovenia, who have perfected their craft over centuries. 
The British glassmaking industry has shrunk considerably since the 1970s and 1980s, leaving mainly artisanal and decorative glassmakers. As beautiful as their work is, this doesn't help much when creating wine glasses! Working with Simon Moore, a master glassblower who trained at the last glass factory in London, for our London, 1650 collection was a lovely way to celebrate the rich history of glassmaking in our capital and highlight this incredible craft still present in Britain. 
Can you tell us a bit about the Jancis Robinson wine glass range collaboration which we are thrilled to stock here at Hedonism? How did the collaboration come about?
I knew I wanted to create a collection of wine glasses but felt that my enthusiasm for wine was not enough on its own to execute the perfect design without some expert help. We were rather ambitious when we set our sights on Jancis, but there is really nobody better to ask when it comes to wine! The collection is truly a close collaboration between the two of us, and the final pieces are a reflection of Jancis' commitment to making wine as straightforward and pleasurable as possible. The glass is the answer to Jancis' quest for the perfect wine glass; feather-light with a gossamer-thin rim, the glass elevates every wine, from sparkling to sherry. Our Mature and Young wine decanters and water glasses round out the collection. 
What is your go-to wine or spirit of choice and what glass would you serve it in?
Such a hard question to answer, it's like having to pick a favourite child! I love so many different grape varietals, from different regions in the world, but I'd say my go-to, everyday drinking, red wine is a high-quality Rioja Reserva. I particularly like the top producers based in Haro. 
My go-to cocktails are the Old Fashioned using Michter's bourbon and served in our Diamond or Fluted Double Old Fashioned or a daquiri served in The Cocktail Collection Star Cut Coupe. 
"I knew that working with true craftspeople was the best way to ensure a quality product."
During London Craft Week, Hedonism Wines were delighted to host the launch of London, 1650. Can you tell our readers a little about the story behind this range?
The inspiration for this collection came to me when I first discovered several incredibly unusual yet strikingly beautiful antique bottles, dark green in colour, organic in form and with a seal impressed into the glass. Having learnt a fair amount about glassmaking through developing our crystal and Jancis Robinson collections, I was surprised to find I knew very little about these beautiful glasses! Through my research I discovered they were made in 17th century London, when new glassmaking techniques allowed for much stronger bottles to be produced which were ideal for transporting wine, beer and gin. I loved the shape and colour of the pieces and decided to pair up with master glassblower Simon Moore to bring this little-known history back to life.
For readers looking for that extra special gift for the wine aficionado in their lives, what would you recommend as an unforgettable glassware piece?
I may be biased, but our Mature and Young wine decanters are the perfect addition to any wine aficionado's life! Throw in a pair of our Jancis Robinson glasses, and there is little more you need to enjoy every glass of wine. 
Do you have any top tips for caring for such beautiful pieces in order to keep them in top condition?
A good microfibre polishing cloth is really key to keeping glassware looking beautiful at all times, but make sure you have two to polish properly! Whilst our crystal is lead-free, which makes it resistant to clouding, bathing glasses in a 50/50 warm water and white vinegar solution is the perfect way to remove any stubborn marks. I probably do this once a year and it makes my glasses look as good as new!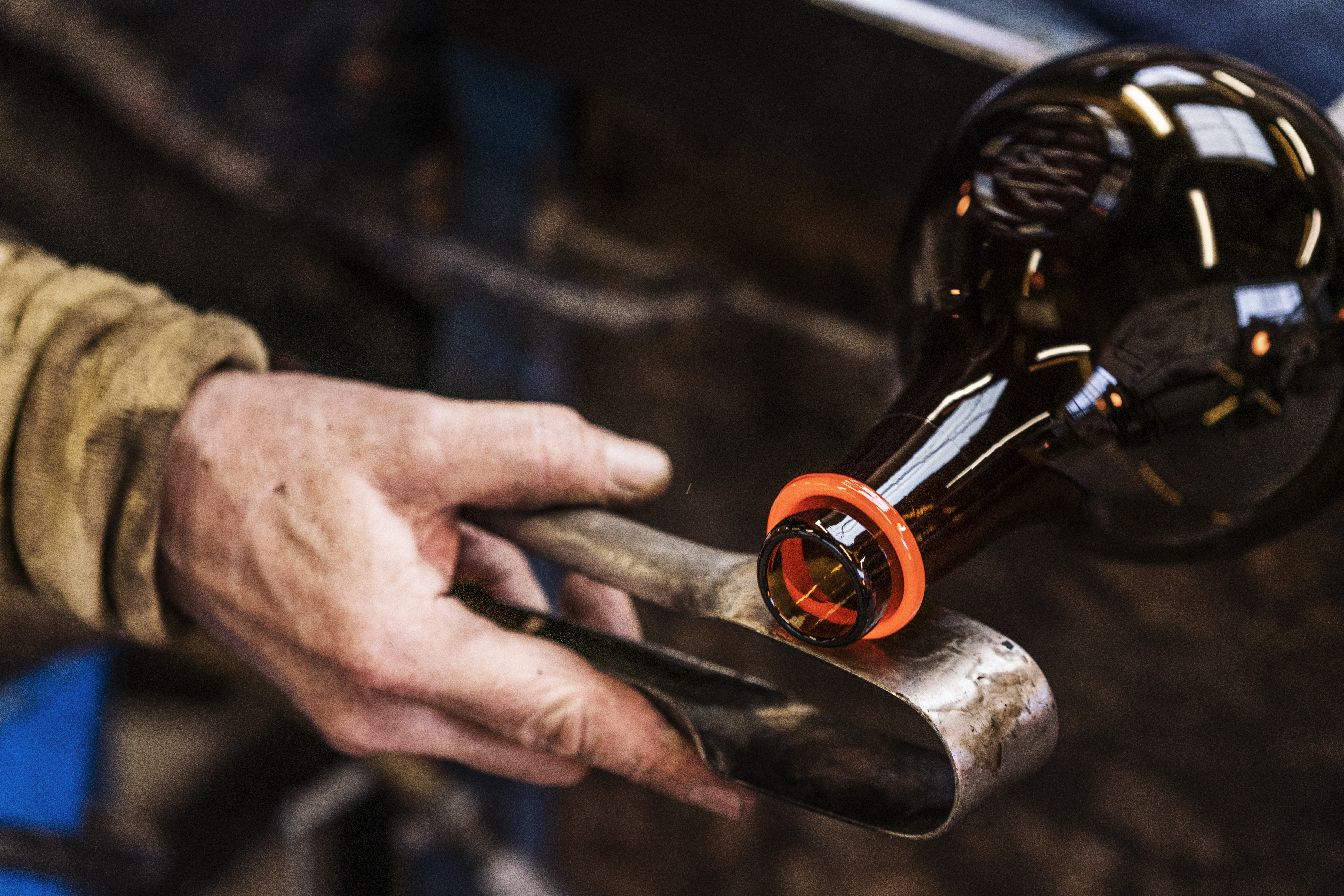 Why do you believe it is so important to preserve the craftsmanship of British heritage industries?
Since I founded my brand in 2013, I have been lucky enough to work with a number of different makers in Stoke-on-Trent, all of whom are experts in their fields and have inherited skill and know-how from the generations of potters before them. I have also seen numerous factories close, which means you lose another raft of skill and knowledge of bone china and ceramics. Outside of the economic impact on the local communities, there is undoubtable sadness at the loss of history woven into the DNA of the area. If we don't make the effort to invest and support these industries, these skills will be lost forever, and a key fraction of British craft will be forgotten, leaving behind the towns and cities that have upkept this tradition for centuries. We will also lose the ability to make products which are as good as they can possibly be if we allow these skills to be lost!
Below are a few highlights from the Richard Brendon Glassware range. 
Click here to view our full selection.