Hedonism Meets... Pierre-Henry Gagey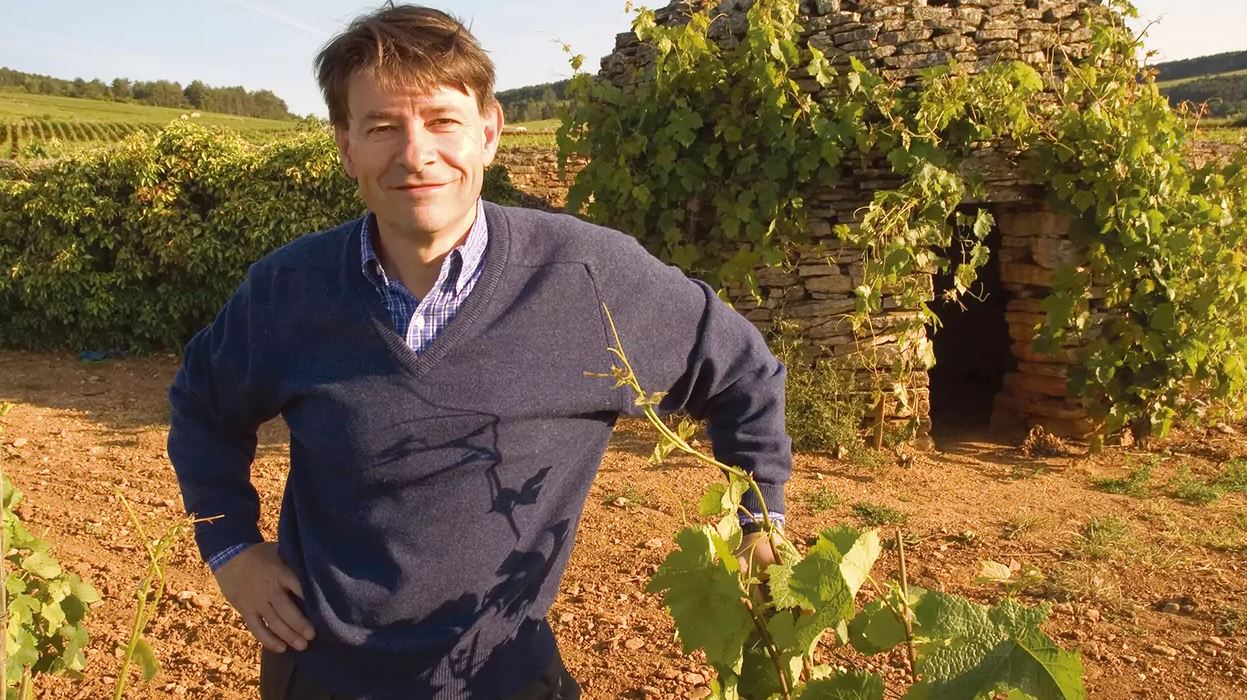 Pierre-Henry Gagey is one of the most famous names in Burgundy. Having joined Maison Louis Jadot in the mid-1980s, he has risen to become director, overseeing the production of some of France's most prized appellations - Echezeaux, Chevalier-Montrachet, Corton Charlemagne and Bonnes Mares to name just a few. We caught up with Pierre-Henry to talk vineyards, vintages and what it's like to make over 200 different wines a vintage...
Pierre-Henry, thank you for your time. How is the 2020 vintage looking?
The 2020 vintage looks wonderful. This year in Burgundy, we had a very rainy winter, which allow us to recharge the groundwater, and an early spring with almost ideal climatic conditions. Everything is progressing perfectly. The flowering took place at the end of May and as in previous years, this is a fairly significant advance so we plan to start the harvest around 20/25 August.
If the weather conditions remain favourable and we do not have severe climate accidents, everything will be in place for a magnificent 2020 vintage. Of course, it remains to be confirmed!
"When we stroll around these vineyards, we immediately know that great wines are produced there"
You joined Louis Jadot in 1985 and worked alongside your father André. How do you think things have changed in Burgundy since the mid-80s and what has stayed the same?
Since 1985, things, of course, have changed a lot in Burgundy. First, a new generation of winemakers has arrived at the head of domains with young people who have travelled all over the world, are open -minded, they have understood all the challenges of today's world.
Burgundy has improved considerably collectively and has turned to a sustainable culture with many domains that have gone into biological culture or toward Biodynamic culture and the overall quality is in great progress.
Finally, Burgundy's vineyard is recorded in UNESCO as a world heritage. It is an amazing recognition for the work of generations of Burgundians who have shaped our lands and given them the exceptional harmony which allows us to make very great wines. This UNESCO recognition as a world heritage is also very important for all of us because it also allows us to engrave in the marble this incredible heritage that has arrived intact in our hands.
"We are artisans and we have to stay artisans"
Louis Jadot bottle over 200 different wines from Chablis all the way down to the Mâconnais, from village level to the very greatest Grand Cru. It must be a huge challenge ensuring the terroir shines through for each bottling – can you talk a little about making this number of wines each year?
Maison Louis Jadot aims to be an expression of Burgundy through all the wines it produces. From Appellations Régionales to 1er Crus and Grands Crus. We are an owner of an important domain in Côte d'Or but also in Le Maconnais with Domaine Ferret and in Beaujolais with Château des Jacques.
It is very clear that our aim is to express through each of our wine, the character of each terroir. We are artisans and we have to stay artisans. Of course, we produce an important number of wines but it is our duty to let each wine express itself with as minimal intervention as possible.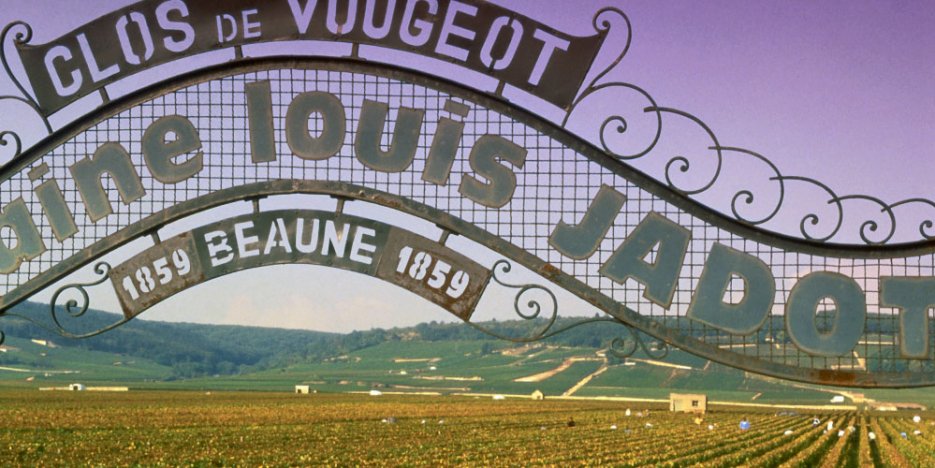 Do you have a favourite Premier Cru or a favourite Grand Cru from all those you vinify and bottle?
In all the wines we produce, I have a very special affection for the Gevrey Chambertin Premier Cru Saint Jacques in red wine and Le Chevalier Montrachet Les Demoiselles in white wine. These are two absolutely beautiful terroirs and when we stroll around these vineyards, we immediately know that great wines are produced there.
"The first glass should immediately call for the second one"
Many people talk about epiphanies with wine, a particular bottle that stopped them in their tracks – do you have any such bottles out of the many you've enjoyed over the years?
The emotion is, of course, the reason why we drink great wines. I have been very moved several times by drinking wines and I do remember a Beaune Premier Cru Clos des Ursules 1980. This was a difficult vintage that was initially not appreciated by anyone because the weather conditions had not been very favourable. On the other hand, the purity of the wines that were produced allowed us to sometimes produce a great wine. I remember drinking this bottle of Clos des Ursules 1980 with my father two or three years before his death, in 1997/ 1998, and this bottle by itself without any food, was a real joy of purity, finesse, transparency, elegance and delicacy.
Burgundy seems to be more popular than ever at the moment, what do you think drives the wine-drinking world's fascination with the Côte D'Or in particular?
Today, Burgundy is at the top because of the quality of its wines but also with the message it sends to all its customers: purity, elegance, transparency. The first glass should immediately call for the second one and some lightness in wines is a real joy.
When you're not drinking wine, what is your preferred tipple?
When I do not drink wines, I drink water. Wines and water are my family's way of life.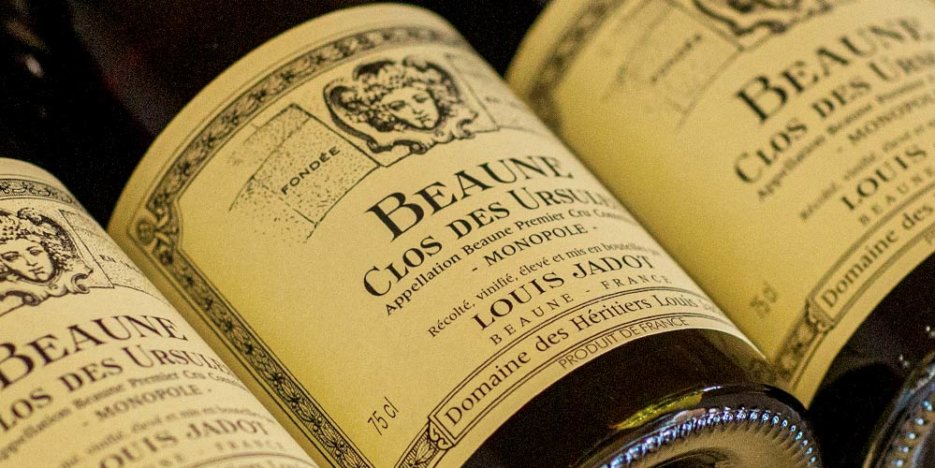 Great Burgundy demands good food. Where was the first place you went when the restaurants re-opened in France after lock down? And where are you looking forward to eating when you make it back to the UK?
When restaurants re-opened, the first place I went to dinner with my wife was Le Bistro de l'Hôtel in Beaune. It is a restaurant that uses beautiful products without too much alteration and that I love very much. In Paris, I went to lunch at Stephanie Le Quellec's restaurant La Scène. She is a great Chef and very promising for the coming years. In England, I remain faithful to the Roux Family, at the Waterside Inn and Le Gavroche, which are both classical restaurants but symbolic of French gastronomy carried on by a great family.
See below for a few picks from our range including Pierre-Henry's favourite white, Chevalier-Montrachet Demoiselles. Click here for the full Louis Jadot range.