Hedonism Meets... Peter Gago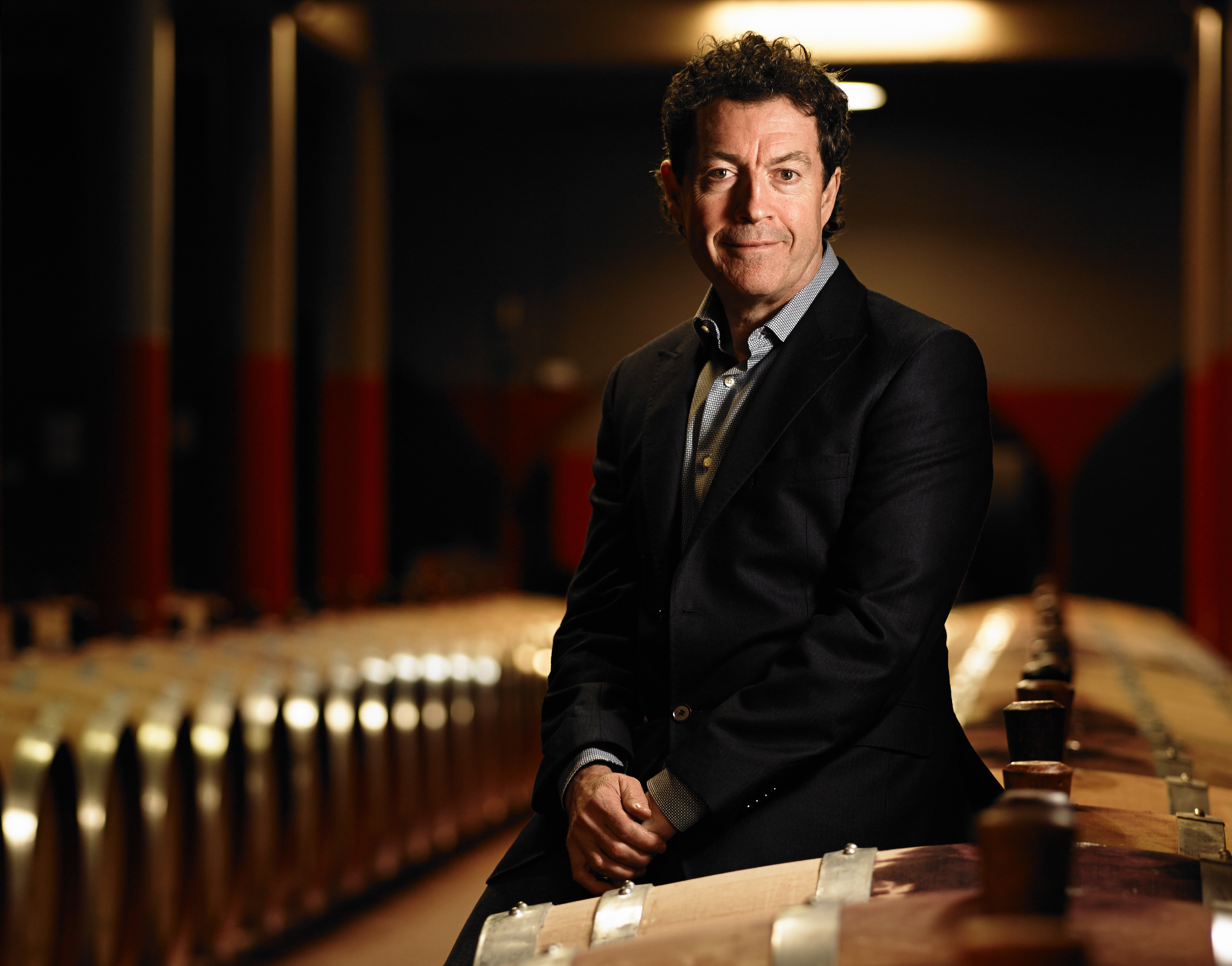 Peter Gago joined Penfold's in the late 1980s and succeeded John Duval as chief winemaker in 2002. Since then he has combined a respect for the vast heritage of the Penfold's as one of Australia's oldest wineries with an innovative bent that has seen a number of exciting new wines released. From single vintage varietal wines to multi-region blends and beyond, Penfold's not only produce an array of affordable, every day wines, but are also custodians of some of the world's greatest, most sough after bottlings.
We sit down with Peter to discuss the history of Grange, Australian fortified wines and Penfold's exciting collaboration with Champagne Thienot.
Peter, thank you so much for taking the time to talk to us. How is 2020 panning out for Penfolds?
2020 will be a year to remember, in so many ways. The COVID-19 pandemic has changed the way everyone goes about their daily lives ... in ways that would have been unthinkable only a year ago. During harvest Penfolds winemakers were split into two teams during vintage to mitigate the risk of one falling ill, or spreading infection. Naturally, this created a few logistical challenges, yet with ample hand sanitiser and clever technology all worked well. The crush was a touch smaller than average, so Mother Nature did her bit to help with the workload. Ordinarily, the winter months would incur much global travel, but of course that has all been curtailed. The digital world has fully digested the transition, so all are adjusting to this new reality and keeping the wine flowing. One bonus - no one misses the jet-lag and time-zone blurriness!
"In 1950, Penfolds sent a gifted young winemaker, Max Schubert, to Europe to study the wine regions of Spain, Portugal and France"
For those who don't know, Penfolds are one of Australia's oldest wineries, tracing their roots back to the mid-1800s. Can you talk a little about the history of Penfolds and how that heritage informs the wines you make today?
Penfolds was founded in 1844 by a young English doctor, Christopher Rawson Penfold and his wife Mary. They were amongst the first wave of settlers to arrive in the new colony of Adelaide, purchasing 500 acres of prime land at Magill. Firm believers in the medicinal virtues of wine, they established a vineyard from vines purchased on their journey to Australia. From those modest beginnings a thriving wine business grew. The Magill Estate vineyard and winery expanded to meet growing demand, with several of the beautiful bluestone and ironstone buildings of this colonial era still operational today.
There was a diverse range of wine styles and brandies made in the 19th century, with successful outings at exhibitions in London fuelling export demand. The federation of Australia in 1901 opened important new markets and the opportunity to acquire new vineyards and wineries in New South Wales. A wave of European migrants arrived in Australia at the conclusion of the second world war, ushering in a new era of modernity and signalling a change in consumer tastes.
In 1950, Penfolds sent a gifted young winemaker, Max Schubert, to Europe to study the wine regions of Spain, Portugal and France. He was particularly enamoured by the wines of Bordeaux and was convinced that if armed with the right grapes he too could create a powerful, opulent wine that would age with dignity and grace. Rather than try to emulate the techniques he had observed, he crafted something entirely new, devising techniques to suit his chosen grape varietal shiraz. Schubert introduced a meritorious selection process, seeking out the best parcels of shiraz he could find across several different vineyards. His ambition was not to express the terroir of a single vineyard, but to blend to style and bottle the finest wine he could, a wine crafted to his exacting standards. Philosophically, this approach was akin to blending fortified wines to a defined house style, a skill he learned as a young man from Penfolds master blender Albert Vesey who in turn was tutored by Mary Penfold.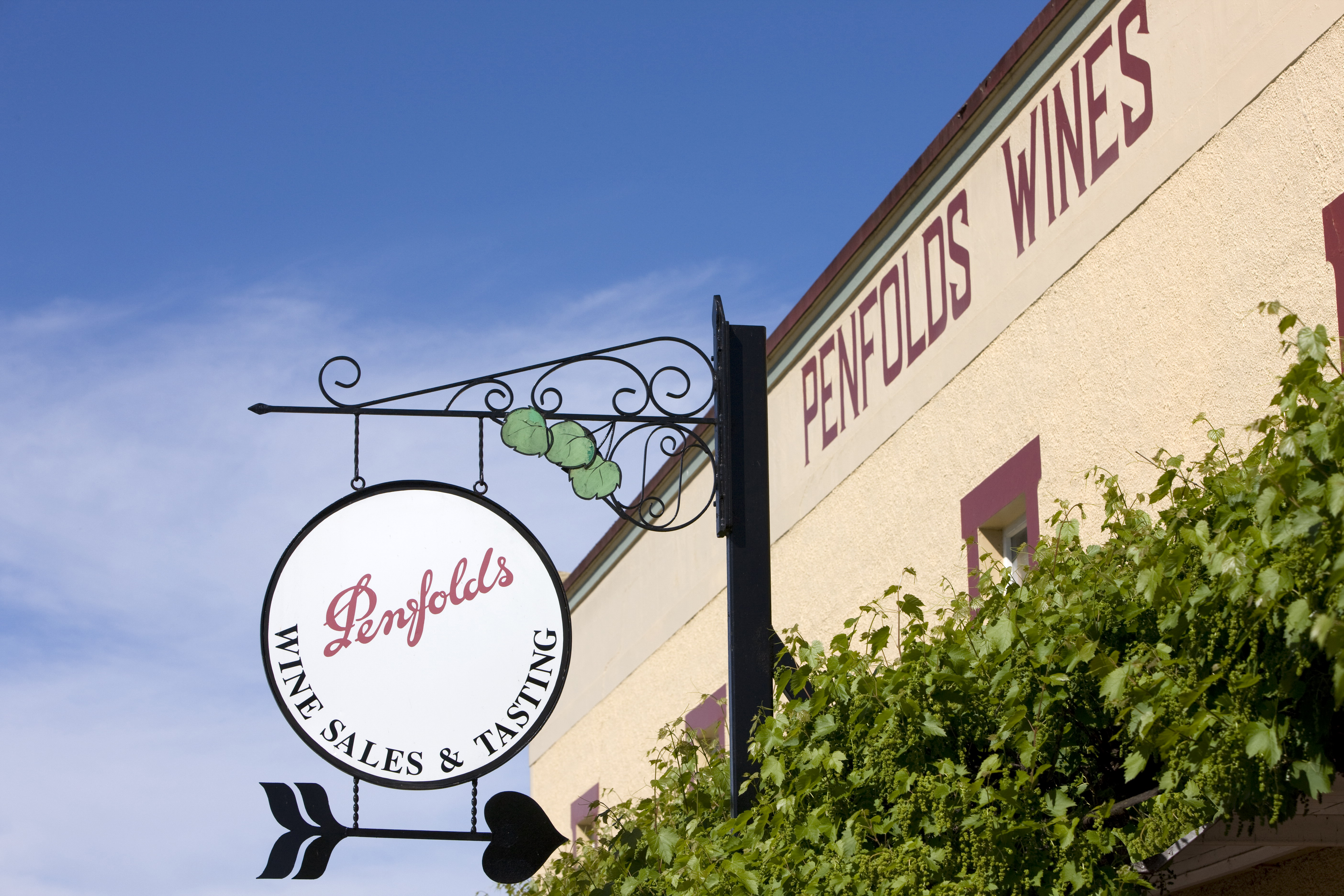 Multi-region blends are a big part of Penfolds and I'd say it something that sets you apart from other top flight wineries – what are the benefits of making wine in this way compared with producing single region or even single vineyard wines
Within the Penfolds Collection of wines are single-vineyard, single-region and multi-regional wines & styles. It's a diverse offer. Many Penfolds wines, including flagships Grange, Bin 707 and Yattarna, are multi-regional. Individual parcels of grapes are selected and batched according to envisaged 'end-use' and guided throughout fermentation, classification and maturation without compromising quality or style. The objective isn't to eliminate vintage character, but to focus attention on quality, ensuring that these wines are crafted to the highest possible standard in any given year. Wines that fall out of contention during the annual Classification process cascade to tiers below, ensuring quality and continuity throughout the Penfolds range.
"Max was not easily deterred, and took Grange production underground, making the wine in secret for three years"
Penfolds Grange is considered by many to be one of the world's greatest red wines. What is the history of the Grange project and what makes it so special?
The creation of Grange was an important turning-point in the Penfolds story, also marking the beginnings of a new era of fine wine production in Australia. The first experimental 1951 Grange has become highly sought after by collectors, recently setting an auction record of $103,000AUD (750ml) through Langtons in Australia. The strength of Grange in the secondary wine market is testament to Max's Schubert's vision, and to the remarkable longevity of these early wines.
In the early days, Max's enthusiasm for Grange wasn't universally shared, and the entire project was nearly undone when the board of directors decided it was a costly folly and ordered him to stop making the wine in 1957. Max was not easily deterred, and took production underground making the wine in secret for three years. With the passage of time, and some determined lobbying, he had the decision overturned in time for the 1960 vintage. In 1962, the celebrated 1955 vintage won a trophy at the Royal Sydney Wine show and his vindication was complete. Since it's creation, Grange has courted controversy, yet it has always remained faithful to Max's vision. There have only been four custodians of Grange since its inception, and my responsibility as the fourth Chief Winemaker is to ensure the wine continues to meet the quality benchmarks collectors have come to expect over the last 70 years.
Bin 111A, a blend of Barossa and Clare Valley Shiraz, was released recently to rave reviews with the Wine Advocate awarding it a perfect score – can you talk a little about Bin 111A and how the project came about?
Special Bins are pathfinding wines and are only released if they offer something extra, different and unique. These wines make a very important statement about Penfolds vineyard resources, teamwork and evolving winemaking. They also represent a heritage of curiosity, experimentation and Australian winemaking innovation. The 2016 Special Bin 111A is blended across not one, but two esteemed grower vineyards. The Gersch Vineyard in the Barossa Valley, and the Botanic Vineyard in the Clare Valley are both regular contributors to Grange, and this is the first time the two regions have been used in a Special Bin wine. The Bin 111A is an altogether new style, forged with signature Penfolds DNA. At once 'Special' – aromatically, structurally, texturally, cerebrally. Shiraz dressed differently.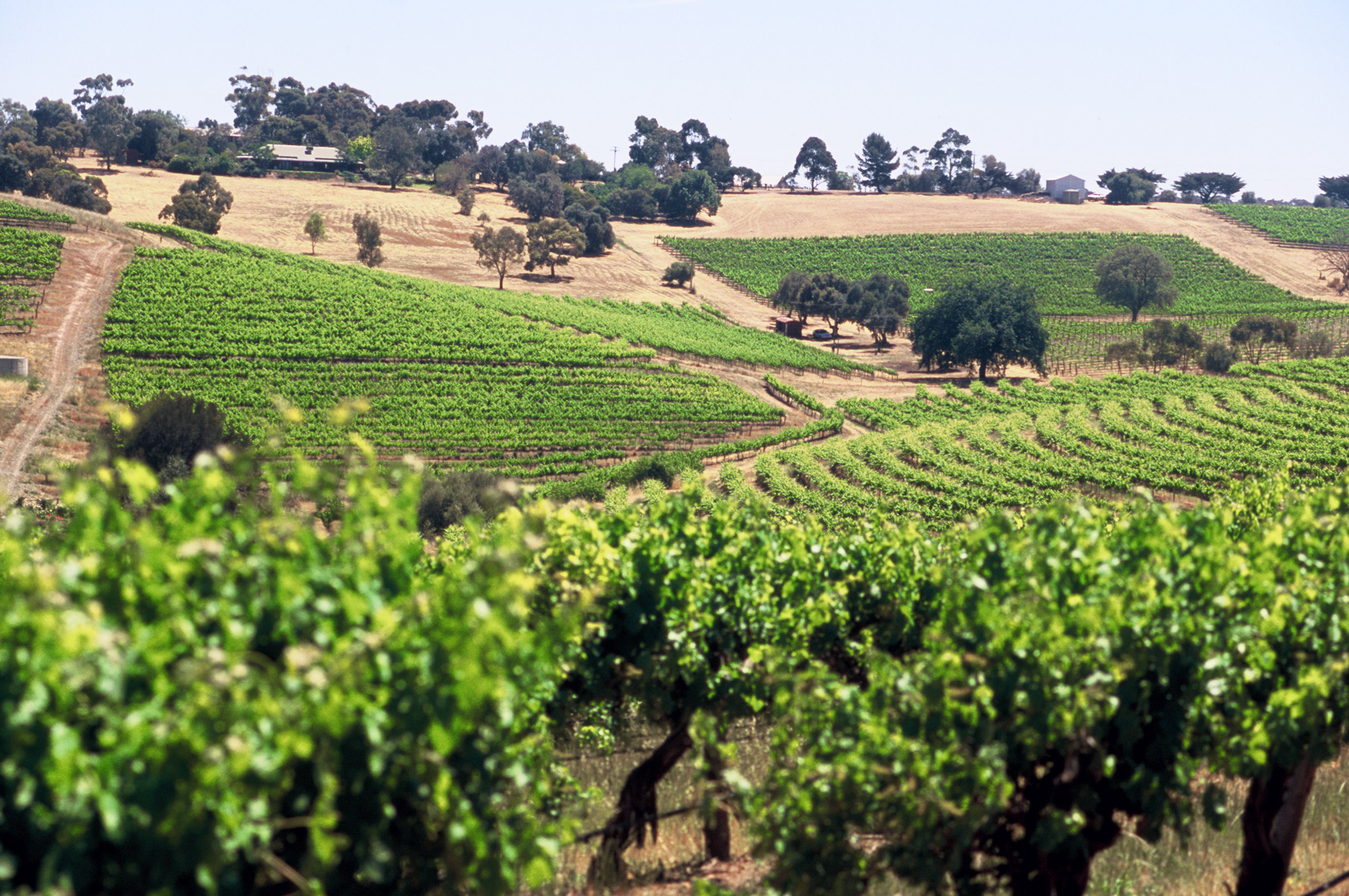 You make some superb Chardonnays in the form of Yattarna and Reserve Bin A – how are these wines different from each other?
In the 1990's Penfolds embarked on a quest to create a flagship white wine that could confidently stand beside Grange. Chardonnay was the obvious varietal to focus our attention on, given its fine pedigree and international standing. The name Yattarna is an indigenous word, meaning "little by little; gradually", a reflection of our commitment to a long process of research and development that preceded the inaugural 1995 vintage. Over 144 trial wines were crafted from grapes sourced across cool climate wine districts in South Eastern Australia. Yattarna was given the Bin number designation 144 as a reflection of this pioneering work. In early vintages, relegated parcels deemed not-to-style would be bottled as Reserve Bin A and released a year earlier. However, by 2003 the Reserve Bin A Chardonnay had become a regionally focussed wine, featuring the very best fruit sourced from the Adelaide Hills. Today they stand juxtaposed as alternative expressions in style and philosophy.
Yattarna is a multi-regional blend of the finest grapes that Penfolds can source from across four States of Australia, exhibiting line, length, purity of fruit and the capacity to evolve for a decade or two. French oak barriques, both new and seasoned, are used for fermentation and maturation, with oak playing an important albeit support role to the fruit. By contrast, the Reserve Bin A is a regional expression of the varietal, undergoing a natural fermentation in French oak barriques and usually with a different batonnage and solids regimen to Yattarna. Highly expressive, with an alternative structural & textural profile than Yattarna, the Reserve Bin A is very modern interpretation of this varietal and has been widely accoladed in recent times.
"Penfolds close relationship with the Thiénot family in France goes back many years"
You recently collaborated with Thiénot on three very special Champagne bottlings. Can you talk about this project? Is this the first time the Penfold's name has appeared on a non-Australian wine?
The spirit of innovation and exploration that underpins Penfolds philosophy had often led off-shore. In the 1970's Penfolds owned a winery in New Zealand, in the 1980's to California, and Penfolds are on the cusp of releasing an inaugural Californian collection.
Although Penfolds enjoyed a long association with Australian sparkling wine (extending back over a century), this was discontinued in the early nineties. There has been ongoing palpable global pressure for Penfolds to return to sparkling, so what better a way than with Champagne! Penfolds close relationship with the Thiénot family in France goes back many years.
The Thiénot Champagne House is quality focused, entrepreneurial, worldly ...and willing to adopt change and try new techniques, different routes to market. Small enough to be 'boutique' & big enough to have the momentum to create new and impressive styles/directions. All three wines are from the celebrated 2012 harvest, with a first release a 2012 Chardonnay/Pinot Noir Cuvée. The launch of single-vineyard Blanc de Blancs & Blanc de Noirs expressions from two celebrated Grand Cru sites is detailed below.
First Release, 2019
2012 Champagne Thiénot x Penfolds Chardonnay and Pinot Noir Cuvée
Vintage 2012 / 50% Chardonnay, 50% Pinot Noir / Sourced from Grand Cru and Premier Cru vineyards in Vertrus, Verzenay, Mesnil, Tauxieres, Cramant, Aÿ, Cumiére, Avenay Val d'Or
Second and third releases, 2020
2012 Champagne Thiénot x Penfolds Blanc de Blancs (Grand Cru Single Vineyard)
Vintage 2012 / 100% Chardonnay / Sourced from Avize
2012 Champagne Thiénot x Penfolds Blanc de Noirs (Grand Cru Single Vineyard)
Vintage 2012 / 100% Pinot / Sourced from Aÿ – the Chambre aux Loups 1-ha Pinot Noir vineyard.
"It's important that these wines show freshness and vitality even after 50 years of barrel maturation"
I've always loved the Penfold's fortified wines, particularly the Great Grandfather Tawny. Have these been made continuously since the company was founded? What are the challenges of making great fortified wines?
In the early days, wines fortified with brandy spirit were used as medicinal tonics. Penfolds continue to champion fortified styles of wine. The name "Grandfather" dates to 1915, when an oak cask containing the finest fortified blend was set aside for the exclusive use of the Penfold family. The first wine labelled as Grandfather was produced in 1940 and released in the 1965. Today Grandfather is made from shiraz, grenache and mataro. After fortification and barrel selection, the wines gradually pass through a six-stage blending process in a modified solera system. The youngest component in the final blend being 20-years-old, with much older trace elements. The range also includes the Great Grandfather 30-year-old and the celebrated 50-year-old rare tawny.
Although the production process is very different to Penfolds table wines, selecting fruit to style is still central to the success of our fortified wines. Fermentation is arrested with a brandy spirit that allows the fruit to shine, slowly developing rancio characteristics with maturation in old oak hogsheads. It's important that these wines show freshness and vitality even after 50 years of barrel maturation, a result that is only made possible by methodically working the solera to achieve consistency and balance.
When you're not drinking wine, do you have a favourite tipple?
As you might have gathered, I have a bit of a fondness for Champagne. When I'm not indulging in a glass of Thiénot x Penfolds, I might be spotted with a flute of bubbles from many a Champagne producer ... many of whom are friends, and many of whom I'd like to befriend!