Hedonism Meets... Maximilian Riedel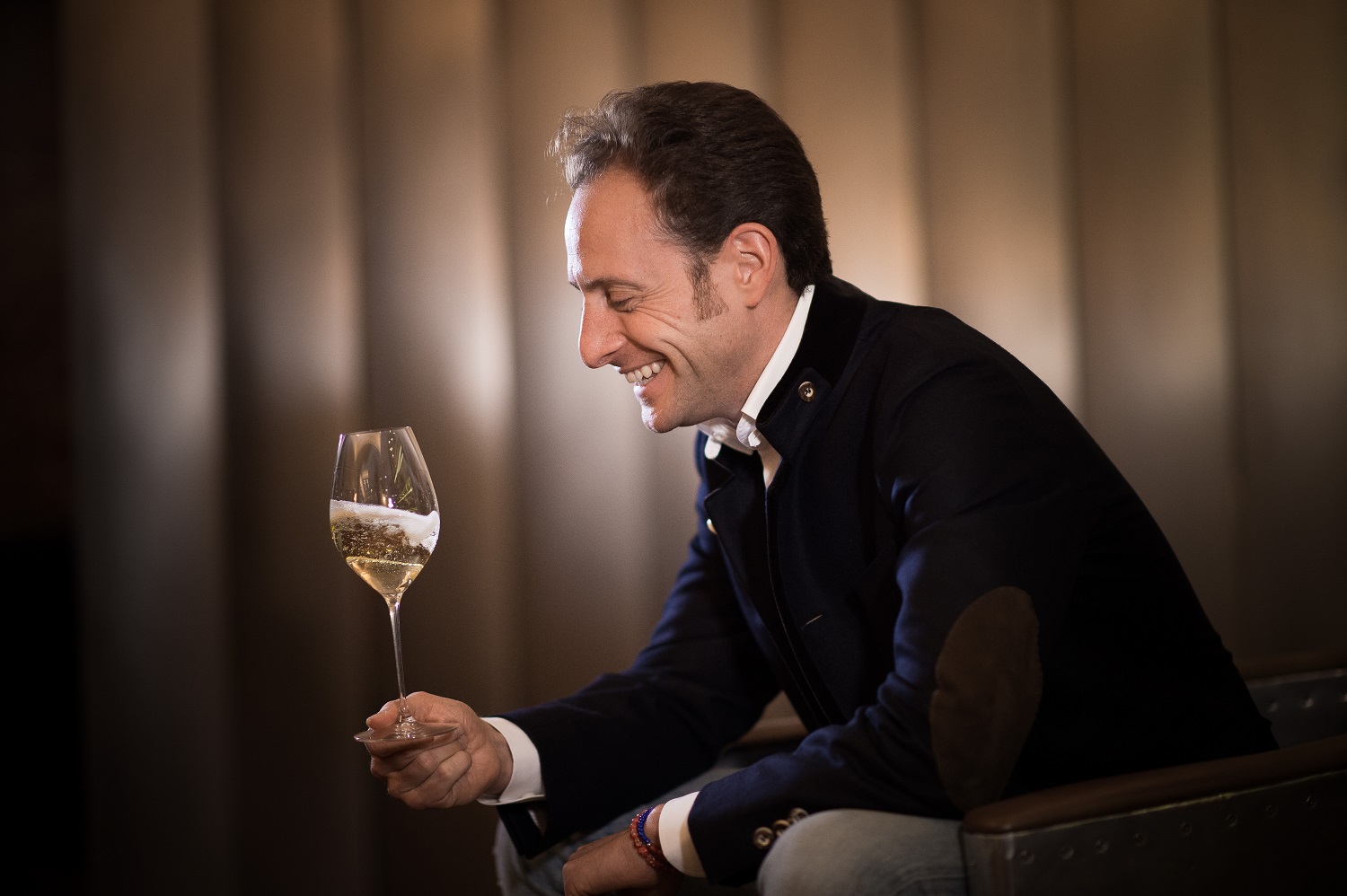 In 2021, Riedel celebrated a momentous occasion: 265 years as a family-owned glassware business. Riedel is a name that has revolutionised the world of glassware, setting a precedent for the future of glass design when 9th generation, Claus J. Riedel, designed the first collection of wine-friendly stemware in 1974. Hedonism caught up with 11th generation, Maximilian Riedel, who took over as CEO of the company in 2014, building on the incredible family legacy to date. We delve into the long-standing history and tradition behind the world-renowned Riedel Glassware, discuss top tips for choosing the best-suited glass for your preferred tipple and hear about exciting projects in the pipeline.
"Spanning four centuries, the Riedel company has managed to withstand the end of the monarchies, social upheaval and the effects of the global economic crisis: through skill and creativity."
Established in 1756, Riedel is the go-to name for outstanding quality glassware. Can you tell us a bit about Riedel's story and how the business began?
We have a very long tradition as glass makers. Spanning four centuries, the Riedel company has managed to withstand the end of the monarchies, the social upheavals of the newly established Czechoslovakia Republic, and the effects of the global economic crisis: through skill and creativity. After the Second World War the Riedel family was dispossessed and we lost all our property in Bohemia, all factories, and the entirety of our private assets. My great-grandfather Walter Riedel, eighth generation and head of the company at that time, was imprisoned in Russia for ten years. The future prospects seemed to have evaporated. But the story played out differently, thanks to the enormous courage and effort of Walter Riedel. It is his legacy that the bohemian Riedel tradition began anew, in Kufstein Tyrol.  
Why do you believe excellent quality glassware is so important for the enjoyment and experience of a top-quality wine?
We define quality of glassware by its functionality. We strongly believe that the form of the vessel is the most important element. It defines the function of the glass and consequently the balanced and full enjoyment of wine. This belief is the basis of our philosophy. So a perfectly shaped vessel is the most important part to consider for the enjoyment of wines! And that counts for all wines, not only high-priced wine!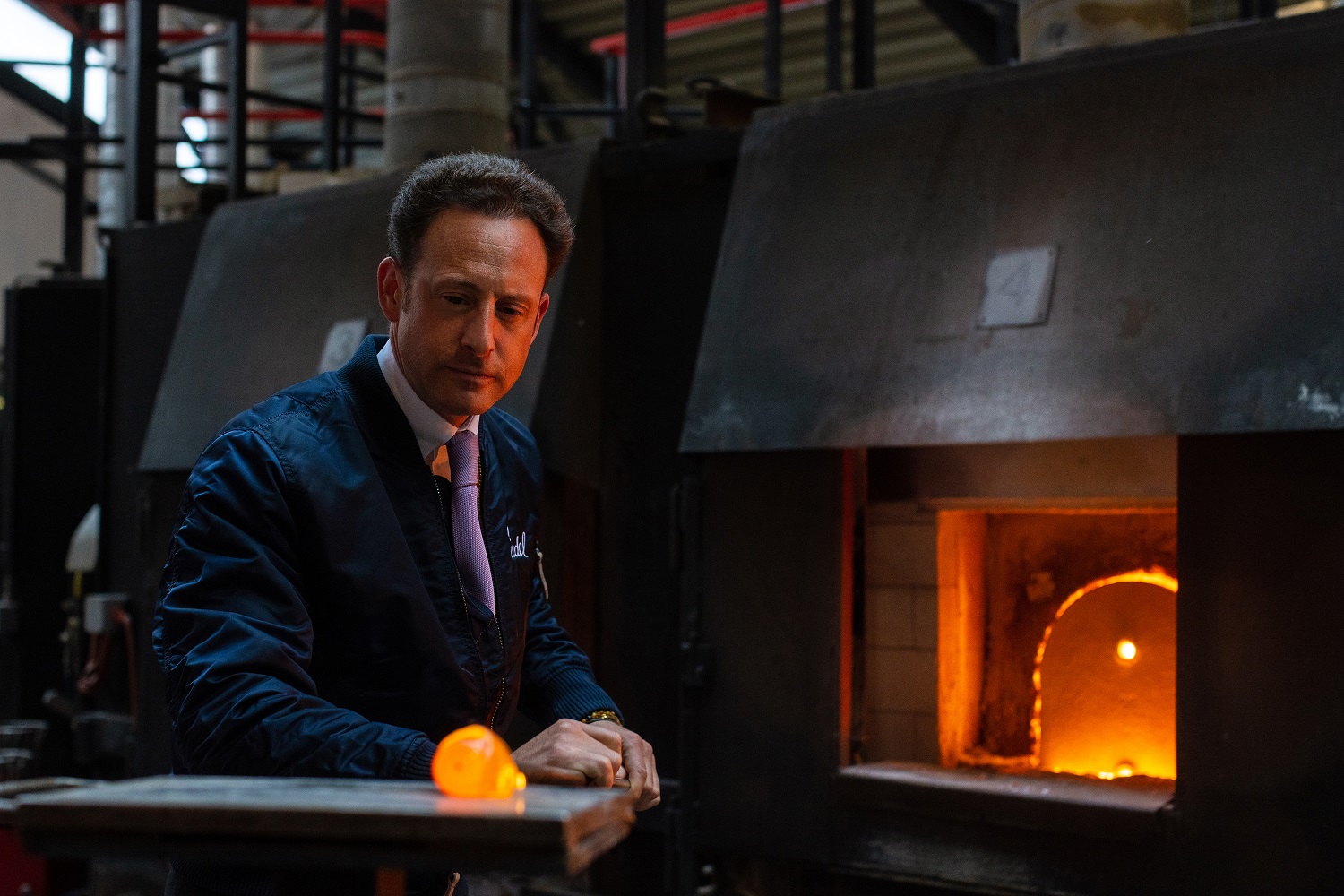 If our readers were looking to start out in their Riedel collection, which glasses might you recommend for an everyday wine?
Our suggestion would be to think carefully about which wines and which grapes you enjoy the most and consume most often. And to start your Riedel glass collection with shapes which are designed to optimise the enjoyment of those wines.
"Every hand-made product is crafted by one of our highly talented master glass blowers, using glass making techniques which date back more than 2000 years."
Here at Hedonism, we stock a wide array of your beautiful Riedel decanters, from the Amadeo to the Ultra. Do you have any top tips for readers considering purchasing a Riedel decanter? Are there any key considerations when making their choice?
We wholeheartedly believe all wines, young, old, red, white, or sparkling can be enhanced by decanting. There are two reasons – decant an older wine to separate it from its sediment or decant younger wines to increase aeration, revealing more complexity, and opening up aromas and flavours. On the palate, decanted wine expresses higher levels of fruit in red wines and tends to integrate and smooth out tannins. We offer a wide range of elegant machine-blown and extravagant hand-made decanters to honour good wines with the treatment they deserve. Every hand-made product is crafted by one of our highly talented master glass blowers, using glass making techniques which date back more than 2000 years. Every single decanter is really a must-have for wine lovers.
What new projects are on the cards at Riedel for the forthcoming year?
There are a lot of interesting things and products to come this year.  In particular, I would like to point out our new collection Riedel Veloce – it looks and feels handmade, but this new glass collection is, in fact, produced by machine, using new, cutting-edge technologies and is a true precision tool. This collection is a new, impressive development based on state-of-the-art technology. A specially developed machine, at Riedel's Weiden factory, enables us to draw stems that are the equal of those made by hand by a master glassmaker. The base, with a diameter of 100 mm, is a new standard for large glass shapes and is the maximum that can be produced by machine. Riedel Veloce has perfect balance and feel which suggests a handmade glass, with remarkable fine-ness and lightness. It requires a very high level of expertise to be able to produce these glasses by machine, and I say that not without a little pride. It is extremely difficult to produce a glass of such quality by machine. We owe this to the skills of our technicians and our years of experience in machine production.
In 1973, Riedel designed the internationally celebrated Sommeliers series, the world's first variety-specific wine glasses. What led to the creation of this range and why do you think it has been so successful?
We owe this success to my grandfather Claus J. Riedel. He was a great visionary. Thanks to his considerable artistic talent and his extraordinary feel for form and proportion, he came up with a pioneering invention by defining the wine friendly wine glass.  This revolutionary move defined him as the "father of the modern wine glass". My grandfather was the first in the history of glass who could determine the interplay between form, size, and rim diameter of a glass for the optimal enjoyment of wine. His glasses had a long stem and smooth, undecorated thin-blown bowls. In 1973 he created this pioneering innovation, which helped turn the name Riedel into a leader in the world of glass again: the first line dedicated to wine-enjoyment. These glasses are known all across the world today under the name Sommeliers.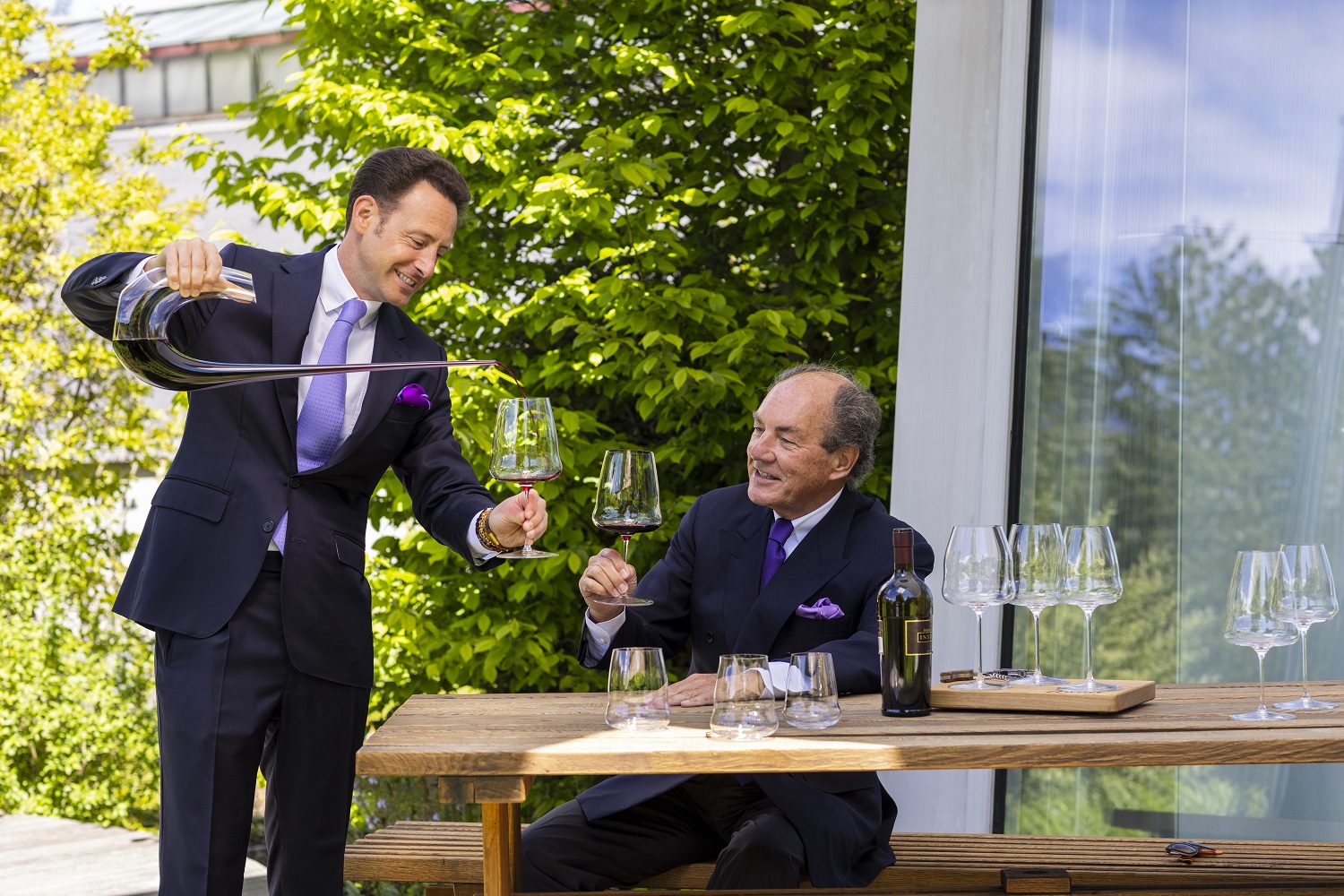 How does it feel to be the 11th generation at Riedel? Do you feel pressure when following in the footsteps of previous generations – for example is there friction between tradition and innovation?
It is not pressure, as I love what I do. But it is a strong feeling of commitment and responsibility. I took over a prosperous business from my father who took it over from his father. I do not want to be the last Riedel to continue this success. I work very hard to leave a strong footstep in the family history and to hand over a successful business to my successor. 
When did your career at Riedel begin? Were you ever tempted by another career path?
I knew at an early stage, that I wanted to follow my father as an entrepreneur. I started in 1997, 20 years old.
At the young age of 25, I became CEO of Riedel Crystal of America, ten years later my father handed over the management of Tiroler Glashütte and its worldwide subsidiaries to me.
Riedel has taken you around the world - from Dubai to Paris and North America. Why do you believe Riedel glassware meets with such international success?
We are successful globally because our glasses, or instruments of wine enjoyment (as I like to call them), work. If you even once taste the difference our glasses make, you are not only convinced, but addicted.
What would your go-to Austrian wine of choice be? In what glass what would you serve it?
We are very lucky to have a wide range of excellent wines here in Austria. Very typical is the Grüner Veltliner – if we talk white wine. I suggest our Performance Grüner Veltliner glass for that. We created the shape in a workshop together with the elite of Grüner Veltliner winemakers. Or Blaufränkisch – if we talk red wine. Here, again, we have the perfect glass, created with the winemakers.