Hedonism Meets... Julie Cavil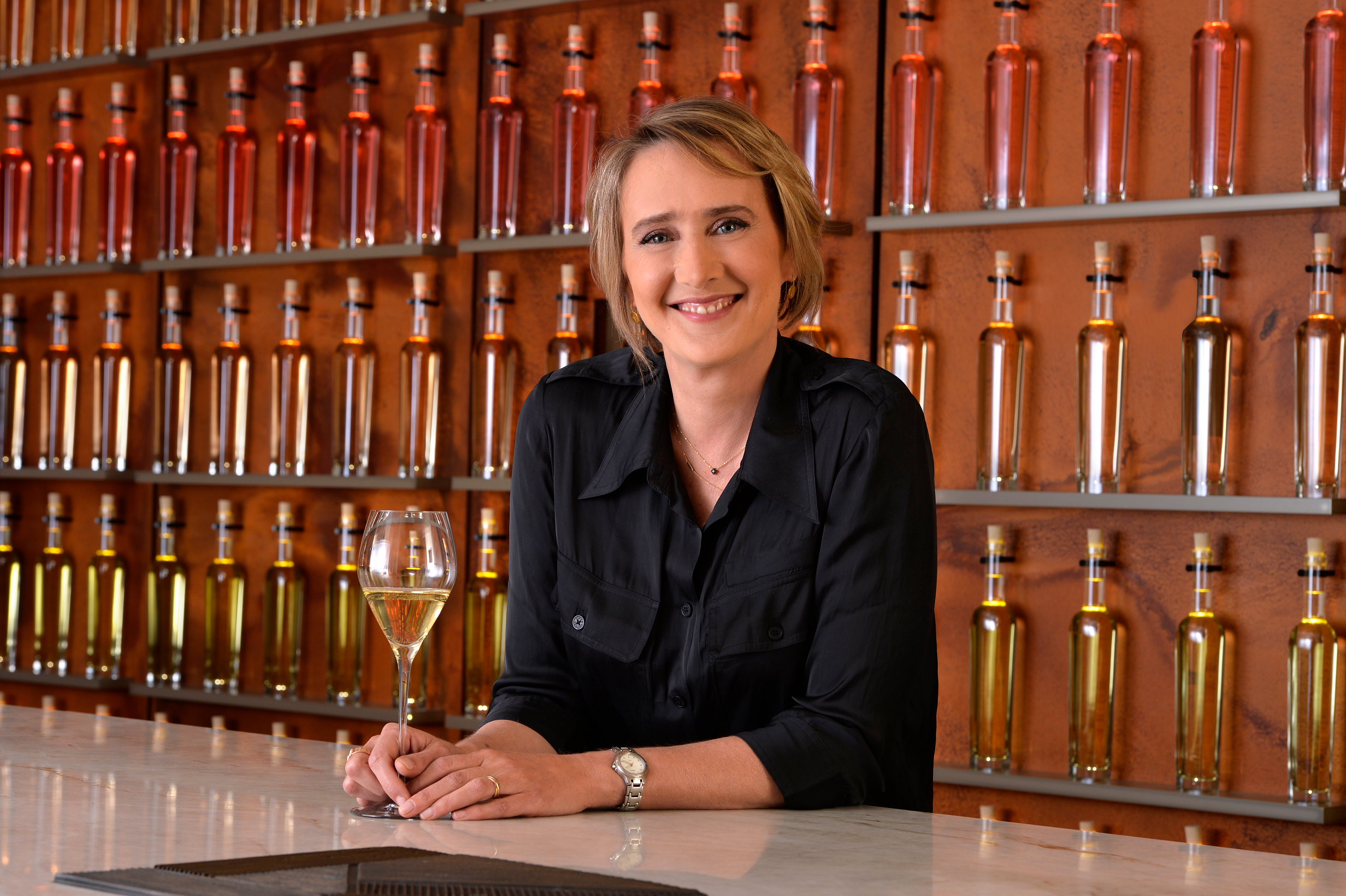 Krug are surely one of titans of the wine world, mixing tradition with innovation whilst maintaining an aquiline focus on producing the very best sparkling wine possible - from multi-vintage blends, to vintage releases and on to library bottlings. For this edition of Hedonism Meets... we caught up with Julie Cavil, Krug cellar master, to discuss the 2020 harvest, the biggest challenges when making great Champagne and what it is that makes Krug so special.
Julie, thanks for taking the time to chat with us. An interesting year for everyone(!), but how is 2020 panning out in Champagne?
The circumstances of the year 2020 brought us a unique story: after tasting the grapes, we decided to begin the harvest of Clos du Mesnil and Clos d'Ambonnay on the same day. As the last wine entered the cellar on the 4th September, we have started the 5-month process of tasting these base wines, which will culminate in the final blending decisions we shall make in March when Krug Grande Cuvée 176ème Édition will be born.  
"The most important characteristic of a Prestige Champagne is that it will gain with the passage of time"
Krug are considered by many to consistently make the world's greatest Champagne. What's the biggest challenge when it comes to making great sparkling wine?
The House was established in Reims in 1843, by Joseph Krug, a visionary nonconformist with an uncompromising philosophy. Having understood that the true essence of Champagne is pleasure itself, his dream was to craft the very best Champagne he could offer, every single year, regardless of annual climate variations. Paying close attention to the vineyard's character, respecting the individuality of each plot and its wine, as well as building an extensive library of reserve wines from many different years allowed Joseph Krug to fulfil his dream.
With this in mind, I would not speak of a challenge, but say that I am merely carrying on the duty of re-creating the dream of Joseph Krug every year. Everything we do stems from his vision to craft only prestige Champagnes, with no hierarchy. As there can be no recipe for the most generous expression of Champagne, we have a certain liberty each year to decide how many wines will go into the blends. To achieve the level of quality Joseph Krug envisioned, it is necessary to have a thorough understanding of the terroir – essentially, we are experts in the uniqueness of each of our plots and work to secure this knowledge by passing it on to the next generation.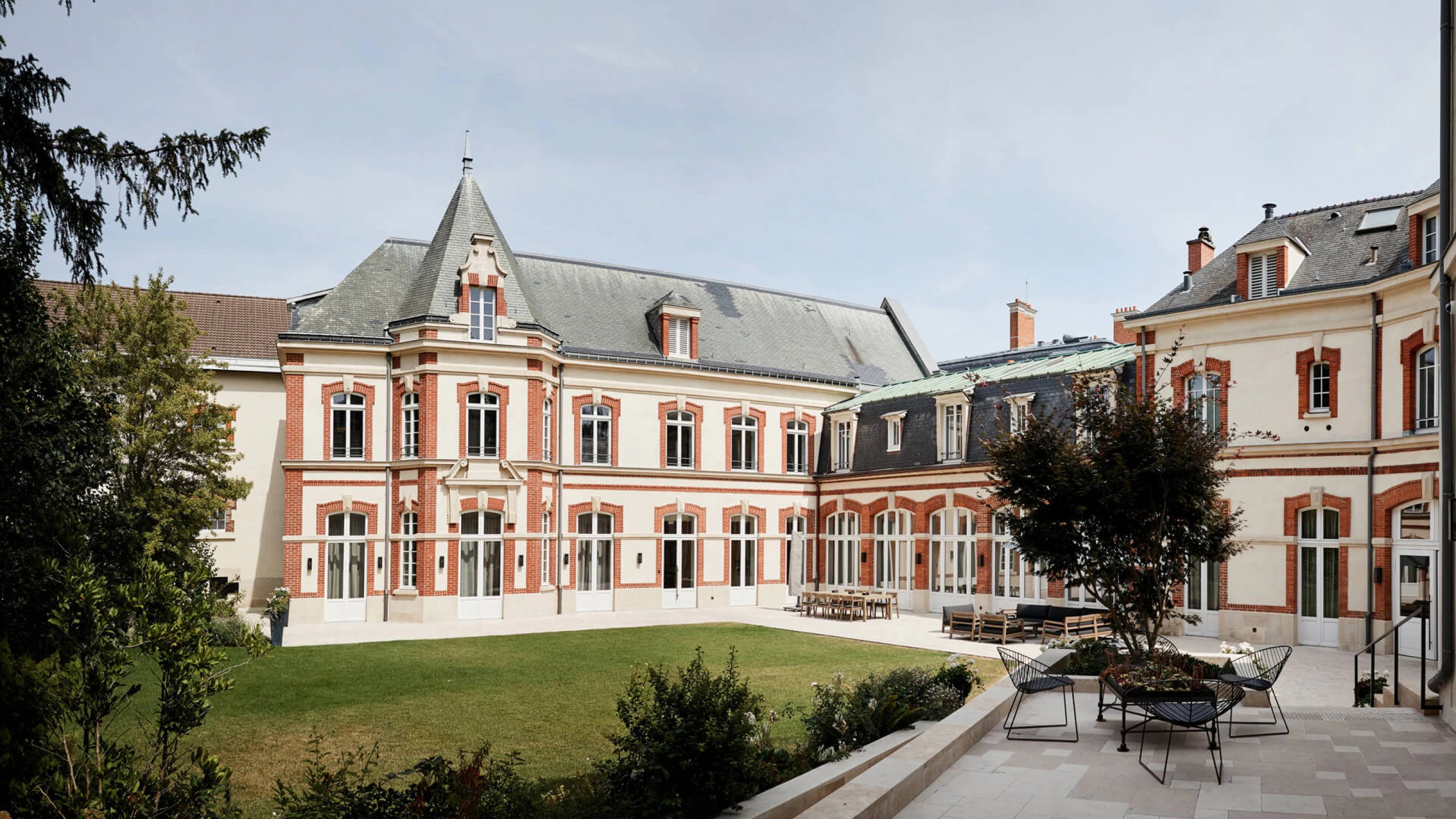 Krug's flagship Grande Cuvée is surely one of the world's most iconic Champagnes. Historically labelled simply as non-vintage, you recently began giving each release a specific edition number – what was the thinking behind this change?
As I mentioned in the previous question, the dream of Joseph Krug drove him to go beyond the notion of vintage to create the most generous expression of Champagne, every year. Thus, he founded a House in which all Champagnes are of the same level of distinction. Krug is the first and, as yet, unique Champagne House to create only prestige Champagnes every year since its foundation. The most important characteristic of a Prestige Champagne is that it will gain with the passage of time. For this reason, we cannot speak of "non-vintage" when we refer to Krug Grande Cuvée, or any Prestige Champagne. 
The Édition number identifies a specific creation of either Krug Grande Cuvée or Krug Rosé and appears on the front label. It corresponds to the number of years in the House of Krug the founder's dream, or that of the fifth generation of the Krug family in the case of Krug Rosé, has been re-created. The House of Krug was founded in November 1843, after the harvest of that year. One can therefore assume that the first Krug harvest took place in 1844, around when Joseph Krug brought to life his dream for the first time: Krug Grande Cuvée was born. The first re-creation of Krug Grande Cuvée – the Edition N°1 – was therefore composed around the harvest of 1845. Every year, only once a year, a new creation, a sole blend, a unique bottling – thus a new Édition of Krug Grande Cuvée – is created. Every June, following the harvest, the new Édition will be bottled. Champagne will be born and will wait for around seven years in Krug's cellars before being ready to be enjoyed.
Wine lovers are usually left in the dark when it comes to the composition of their favourite non-vintage Champagnes, but Krug ID allows people to get access to lots of info about the blend, the age range of the wines, vintage data and more. Can you talk about origins of Krug ID and explain how it works?
 
Since 2011, the House has invited Champagne lovers to enter the Krug iD – six digits printed on the back label of every bottle – in a dedicated section of the Krug website or using the Krug App, to take their experience of Krug Champagnes one step further. The Krug iD reveals my impressions of the year, a detailed story of the bottle, food pairing inspiration, recommendations for ideal storage and service, as well as Krug Music Pairing suggestions to enhance every tasting. 
Like I said in the previous question, Krug creates only Prestige Champagnes of the same level of distinction, which means there is no hierarchy among them. We have always been transparent with our community about the story of each bottle, which stems from founder Joseph Krug's approach to Champagne creation. Thanks to his vision, we harvest each plot individually and transform it into one wine, which expresses its distinctive, nuanced and unique features. To craft Krug Grande Cuvée each year, I taste and appraise some 400 individualities, which include 250 wines of the year's harvest and 150 from our vast reserve wine library – wines whose evolution we follow closely over the years. All of this takes place before any blending decision is made. We pay careful attention to every detail. As each Édition of Krug Grande Cuvée is unique, you can see how the Krug iD was a natural step allowing us to make use of digital technology to share this information with our Krug Lovers.  
Alongside Grande Cuvée and Krug Vintage, you also bottle two very special single vineyard wines in the form of Krug Clos du Mesnil and Krug Clos d'Ambonnay – can you talk a little about what makes these wines special and how they differ from one another?
Krug Clos du Mesnil and Krug Clos d'Ambonnay epitomise the House of Krug's singular approach to Champagne making, which involves an in-depth knowledge of each plot and its individual wine, in order to create a Champagne of the undisputed quality envisioned by founder Joseph Krug. Both of these Champagnes are about precision, crafted from a single walled plot, a single grape and a single year: the soloists of Krug.
"Each bottle of Krug encapsulates generations of craftsmanship and the beauty of nature"
 
We're big fans of vintage Champagnes with age at Hedonism Wines, surely one of life's greatest pleasures. The 'Collection' series offers Champagne lovers the chance to try older vintages impeccably stored from the Krug library. How do you go about deciding when a wine is ready to be released as part of the "Krug Collection" series?
At Krug, we keep a very limited number of bottles of Krug Vintage on the lees in ideal conditions in our cellars. They are tasted and appraised as they wait to blossom into a second life. Krug Vintage then becomes Krug Collection and reveals a new personality, at which point the bottle is disgorged. There is but one rule governing when a Krug Vintage becomes Krug Collection: it must spend at least 25 years in the cellars. Beyond that, every decision we make at the House is based on tastings and we will notice a clear moment – unique for each Krug Vintage – when it develops its secondary flavours and aromas, thereby becoming a completely different Champagne. The year 1989, for example, revealed its second life sooner than 1988, so Krug Collection 1989 left the cellars first. A tighter year than 1989, Krug Collection 1988 is now ready to be discovered.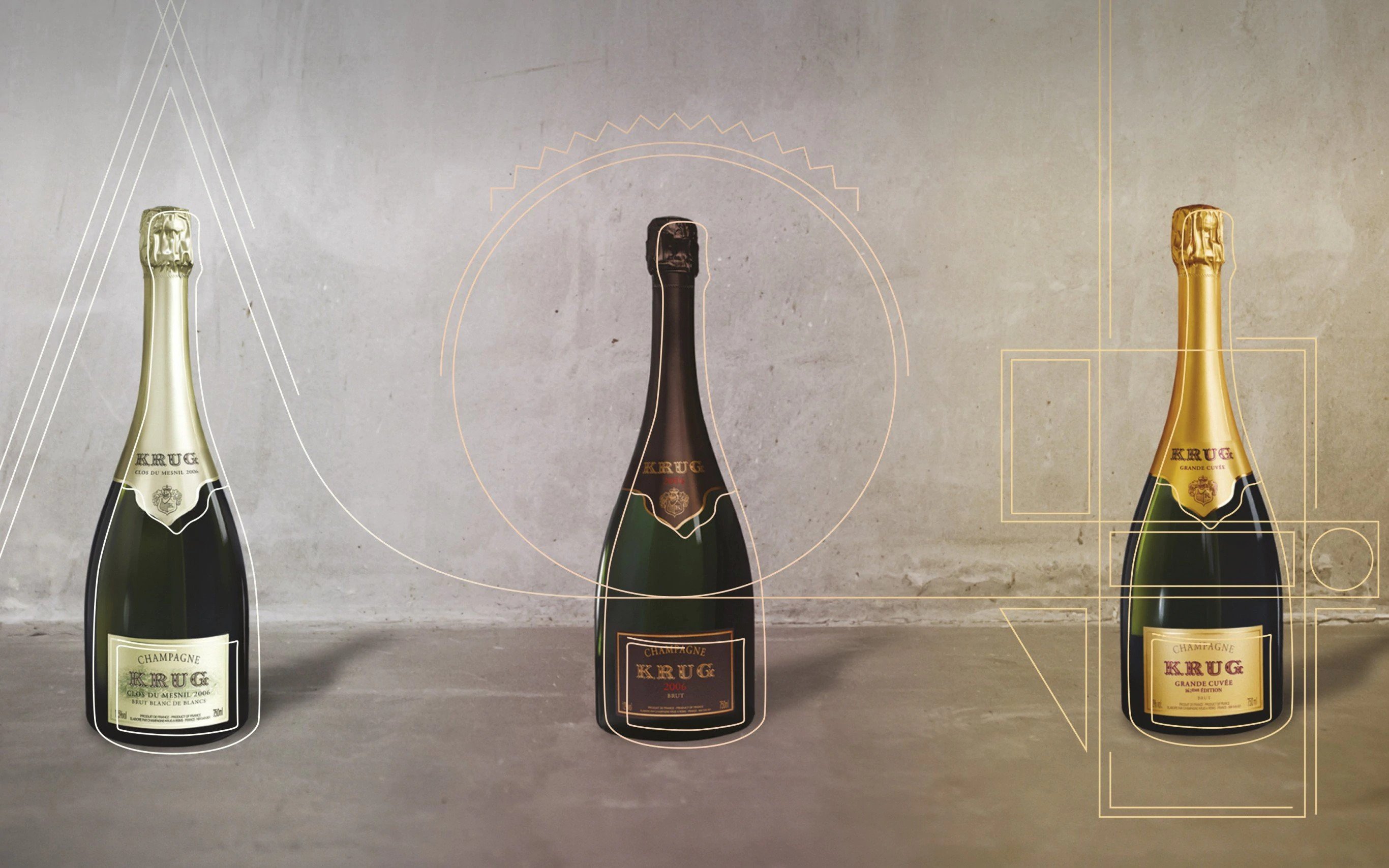 Talking of older bottlings, you must have tasted some fantastic Champagnes from the Krug archives over the years – do any stand out as being particularly revelatory?
Each bottle of Krug encapsulates generations of craftsmanship and the beauty of nature, so I would say they are all revelatory. I suppose I could talk to you about the Krug Champagnes created around the harvest of 2006 because this vintage was born the year, I joined the House. A tasting I particularly enjoy is From Soloist to Orchestra in 2006. 
At Krug, each individual plot, through its wine, is considered to be a fine musician contributing its own unique character to a Krug Champagne. Thus, Krug Clos du Mesnil 2006 – the purity of a single walled plot of Chardonnay harvested in 2006 – is a virtuoso soloist, while Krug 2006 is an ensemble of musicians playing the music of the year. Finally, Krug Grande Cuvée 162ème Édition, composed around the harvest of 2006 with wines from 11 different years, is the full orchestra playing the most complete symphony Champagne can perform.   
From Soloist to Orchestra in 2006 is a tribute to both a remarkable year that holds great meaning for me personally, and the unique craftsmanship of the House of Krug, which enables the creation of different expressions of nature, all of the same level of distinction. This limited-edition case is an opportunity to discover these three musical expressions. It has been fourteen years and I have now become Cellar Master, but I will never forget my first harvest. 
 
Older Champagnes also open up a whole world of wine and food matches – do you have a particular go-to match for a good vintage Krug?
Continuing from my previous answer, I would say that Krug 2006 has all the qualities to pair well with any cuisine, including dishes of strong character such as tajine with lemon confit, ratatouille, slow-roasted leg of lamb, vegetable tian, game, foie gras, flavourful fish or duck breast grilled over grape vines. If I were to focus on the art of time sublimation, I would look at Krug Collection, the second life of a Krug Vintage. Krug Collection 1988, for example, is so delicate and elegant over three decades after its birth that it contrasts deliciously with rich, unctuous dishes like turbot in hollandaise sauce. 
When you're not sipping a glass of Krug, which other Champagnes do you enjoy?
I actually love all kinds of wine, not just Champagne. When I am not sipping Krug, you might find me enjoying a beautiful red from Burgundy or Bordeaux.