Hedonism Meets... Joy Spence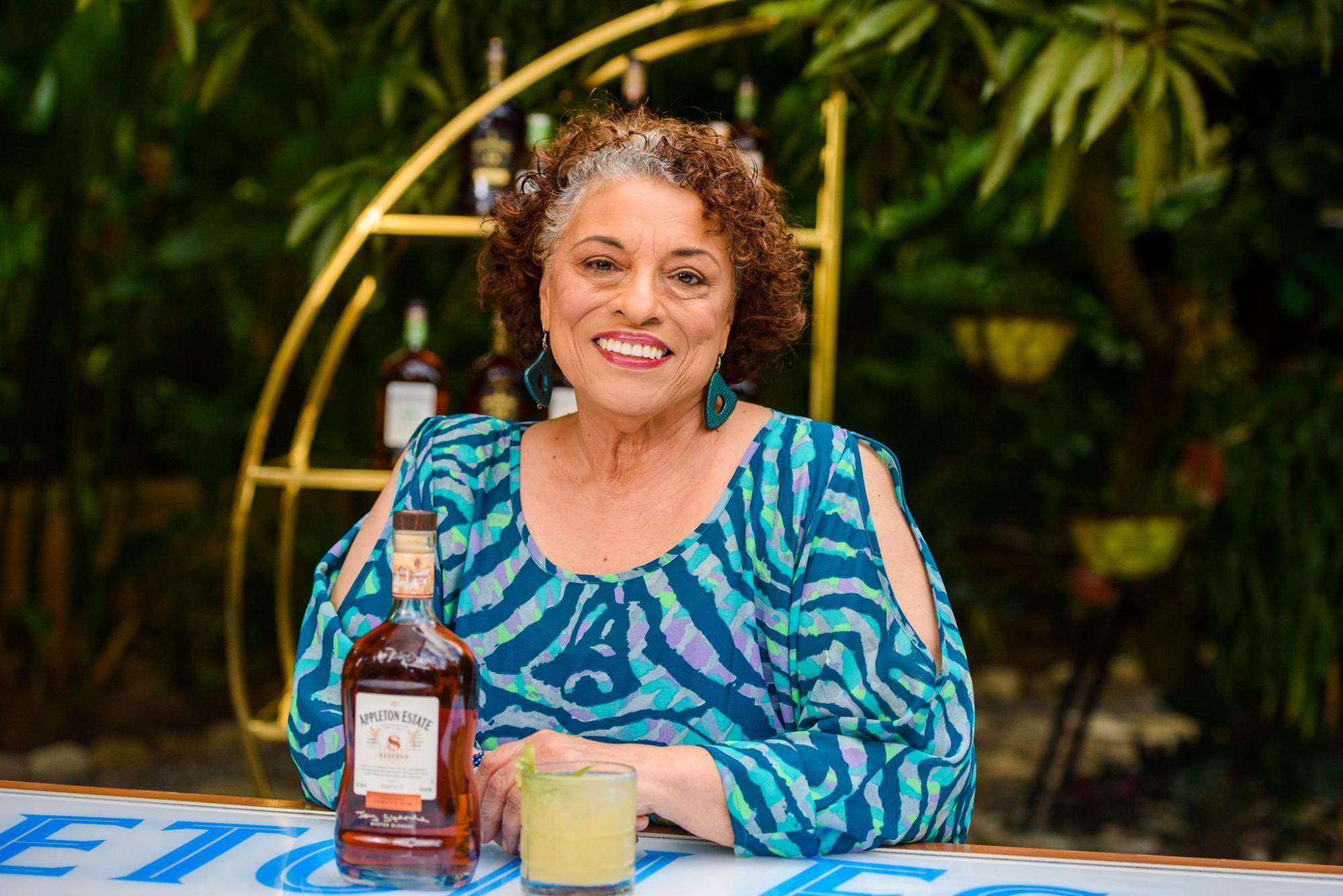 Joy Spence is an icon of the Rum industry and needs little introduction. Having spent forty years working at one of the Caribbean's most famous distilleries and rising to the role of Master Blender, Joy is uniquely placed to give an insight into the past, present and future of one of the world's favourite spirits. We sat down with Joy to discuss her career, how Rum is made at Appleton Estate and how Rum is fast becoming a premium spirit to rival single malt Scotch or Cognac.
Joy, thank you so much for agreeing to this interview. Can you give readers a little overview of your career and how you came to be appointed the first female master blender in the Rum industry?
I fell in love with chemistry at age 13 and dreamed of becoming a scientist. After high school I attended the University of the West Indies and graduated in 1972 with a bachelor of science degree in chemistry with first class Honours. I then spent a few years teaching chemistry before moving to England to pursue a Master of Science degree in Analytical Chemistry at the University of Loughborough, I graduated with the highest ever achieved by a student at Loughborough.
After graduating from Loughborough, I returned to Jamaica and to teaching. In 1979 I left academia for the private sector and two years later joined Appleton Estate as Chief Chemist. As the Chief Chemist I worked closely with Master Blender, Owen Tulloch, and this sparked a passion for the art of creating Rum. 
Owen soon discovered that I had considerable organoleptic talent – the ability to detect, identify and differentiate between aromas.  Over the next 16 years, under his expert guidance, I extended my knowledge of the science of the rum-making process to include the artistic side as well, honing my sensory skills and developing an unrivalled mastery of flavours and aromas.  Then, in 1997 I made history when I smashed the spirit industry's glass ceiling and was appointed the world's first female master blender.   
Creating Rum provides me with the perfect balance of art and science. In Rum-making, they are so intricately intertwined that it is difficult to pinpoint where the science stops, and art begins.
And how have things changed since you first started in the industry? Both in terms of production techniques and customer taste?
There have been significant changes in the industry since I started. We have introduced mechanisation in our barrel handling, vatting and Bottling operations which have improved our efficiencies while maintaining tradition. An excellent example is the transportation of rum from one side of the road to the other using tankers which was not only time consuming but inefficient. Our improvement for that operation was to construct a pipeline under the road joining the two complexes.
The premium aged Rum category is what is tickling the consumer's interest, and this is where the major growth will occur. Consumers are now more interested in quality and no longer quantity. The taste for super premium spirits is now the choice for many.
"The bold complex flavour of the pot still Rums create heart and soul of our blends"
Could you walk us through the basic process of producing rum at Appleton – from raw material to barrel and then bottle. 
Yes, we have a process we've affectionately named "CANE TO CUP" in terms of our production process. The simplest way to explain it is in the steps below:
Harvesting - the process begins with the harvest. We cultivate over ten varieties of sugarcane, giving our rums a distinctive, complex flavour and aroma.
Creating molasses - our molasses has been diluted with the natural limestone-filtered water from our Estate. Filtering through natural limestone gives the water a sweet soft taste.
Fermentation - we add our proprietary strain of cultured non-GMO yeast, handed down from generation to generation, and allow the wash (mixture of molasses and limestone-filtered water) to ferment.
Distillation - the fermented molasses is distilled into raw spirit. Distillation is a true blend of art and science in which expertise and craft play as much a role as chemistry. At our Estate we combine traditional, 100% copper pot still and more modern column still distillation to create a rum that is perfectly balanced and rich in flavour. The unique shape of our copper pot stills imparts our signature orange peel top note to each rum.
Rum marques - this is what we call the individual pot and column still rums created during the distillation process. These particular cuts are developed by, and unique to, a rum producer, each with its own flavour and aroma profile.
Tropical ageing - the rum is aged by marque in Number One (highest quality) American Oak Bourbon barrels, with each marque left to mature for different amounts of time. The barrels impart a complexity and flavour to the finished product. In terms of tropical ageing, it's important to note the following - our Rums are crafted and aged in the heart of Jamaica and our rums are aged in the tropical climate of Jamaica.
Blending - creating our Rum is a labour of love and a true art. Every Rum is blended by true experts, and every barrel used in our blends is personally selected by myself and my team in Jamaica. 
Bottling - after blending, most barrels are filtered to ensure our Rums are brilliant and pure for as long as they are bottled. Our Rums are crafted with no added flavours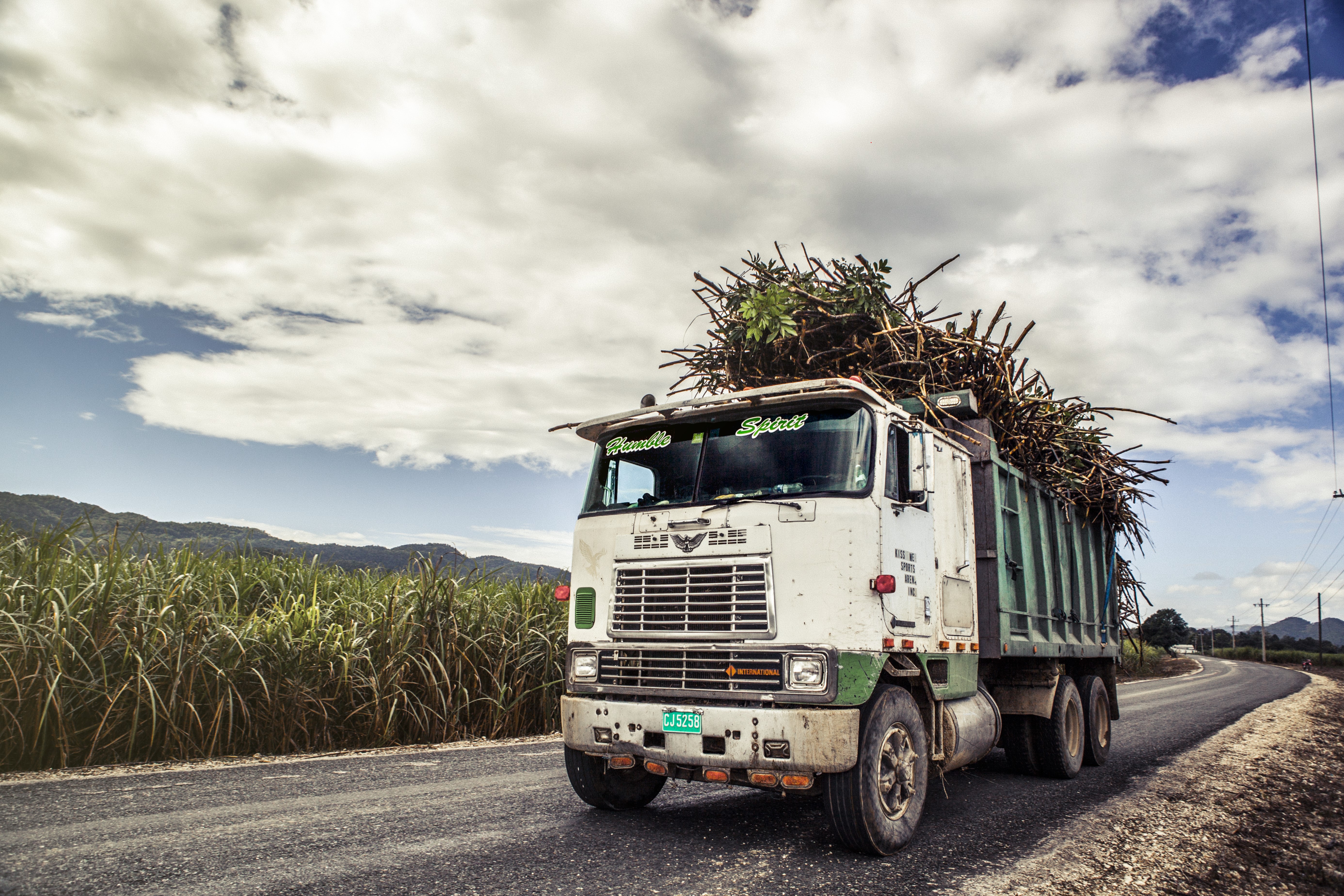 What is the biggest challenge when producing Rum? Does the Jamaican climate make 'Angel's Share' evaporation an issue?
One of the biggest challenges when producing rum is managing the 'Angel's share'. This is an average of 6% per annum in Jamaica and is critical in managing an inventory with rums over 21 years old.
In order to minimize this, a refilling exercise is done every three years where barrels of the same rum Marque and birthday are filled back to brim-full with the identical rum to minimize the headspace in the barrel.
Appleton produce Rum using both pot and column still before blending – what characteristics do you find each still type contributes to the spirit?
Our orange peel top note flavour which is produced on our copper pot stills is the hallmark of our range which makes our expressions so distinctive. The bold complex flavour of the pot still Rums create heart and soul of our blends. The column still rums with subtle fruity notes such as banana, pineapple and coconut tones the boldness of the pot still Rums.
Appleton 50 Year Old is one of the oldest Rums ever released – what was the story behind that bottling?
I was honoured to have played a role in the creation of the Appleton Estate 50-Year-Old Jamaica Rum. Combining my passion for the highest-quality handcrafted rum with my pride in the country of Jamaica is/was a true privilege. We felt privileged to share this particular Jamaica Rum with the rest of the world because it was at the same time that we celebrated the 50th Anniversary of Jamaican independence.
This Appleton Estate 50-Year-Old Jamaica Rum – Jamaica Independence Reserve comprised rums that had been aged for a minimum of 50 years in hand-selected oak barrels.  The rums that comprise this blend were specially set aside to age over 50 years ago with the intention of creating a one-of-a-kind blend that would one day be bottled to celebrate the 50th Anniversary of Jamaica's independence. For over fifty years these rums were looked after – first by Master Blender Owen Tulloch and then by myself. 
At Appleton Estate, we believe that this was the first rum to be aged a minimum of 50 years. I carefully examined each barrel to ensure they'd aged to perfection and had attained the level of complexity and richness that would be fitting to celebrate the 50th Anniversary of Jamaica's independence.  The barrels were taken from the warehouse to the blending hall where they were brought together in a special vat and left to "marry," for several months, where each rum's character, flavour and bouquet were allowed to fuse together in harmony.
We produced only 800 bottles; each historic bottle had an SRP of $5,000 and was magnificently packed in a custom hand-blown Glencairn Crystal Decanter and celebratory black lacquered gift box. Interestingly enough, Glencairn just reached out to me to discuss this 50 YO to commemorate their 40th Anniversary, and I also just celebrated this 40 year career milestone myself with AEJR.  
"At the end of the day, I'm a pot still girl. It's the funkiness—it's just so complex and intriguing"
This year, we received the "Hearts Collection" – three bottlings of vintage, aged Appleton Rums made in collaboration with Luca Gargano of Velier. Can you tell us a little how this project came about and what makes these rums so special?
Yes! Well, for starters, we knew we wanted to develop something super premium and for the first time, we collaborated with Italian connoisseur Luca Gargano, who is arguably one of the most influential Rum experts alive. He is also among one of the greatest Rum collectors in the world and an absolute character. This provided us an opportunity to do something we'd never done before at Appleton Estate. 
Hearts Collection is a rare, limited-edition series of three single marque rums hand-selected from our inventory. The rums that make up Hearts Collection are the first single marque pot-still rums that Appleton Estate has ever released. Each vintage (1994, 1995, 1999) is comprised of a single proprietary marque distilled in a Forsyth Pot Still and aged between 21-26 years. 
To start, I pulled ten barrels from the nearly 200,000 barrels ageing in Appleton Estate's warehouses- (one of the largest and oldest collections in the world).  Among them was a marque I laid down in 1981, the year I joined the company as Chief Chemist. Luca then traveled to Appleton Estate in Jamaica where we each did a blind tasting and selected the same three barrels as our favorite. 
Pot-still rums, always the heart and soul of our Appleton Estate's rum blends, have a richer quality and more distinctive texture than column-still rums, which are stripped of their character-driving congeners in their long pass through the column plates.  I was looking for beautiful, spicy, fruity notes, something rounded with vanilla, a little coffee, and cocoa notes coming from the oak. The smell and taste are so enigmatic. It takes you into a different world. At the end of the day, I'm a pot still girl. It's the funkiness—it's just so complex and intriguing, and it provides an amazing base to work with, the heart and soul of our rums, really. I always had a passion to release a single-marque pot still.  
And lastly, the name, which a lot of people ask about. We named it Hearts Collection to pay tribute to the heart of Jamaica. 
I am so proud of this collection, it's been incredibly positively received, and of course we produced a very limited quantity - there are only 3,000 bottles of each marque. We will likely continue this series, but that all I will reveal for now! That, and to drink this neat, in a snifter -it's luxurious and it's the best way to enjoy it. 
When you're not enjoying a glass of Rum, are there any other libations you particularly enjoy?
If I am not enjoying a glass of Rum, my next choice is an excellent Pinot Noir.
Finally, food matching with wine is obviously quite mainstream, but food matching with spirits is little less well known – could you share any good food matches for a glass of Appleton Rum? 
Smoked Gouda 
Jamaican (70% or higher) dark chocolate
Caramelized fig