Hedonism Meets... Callum Fraser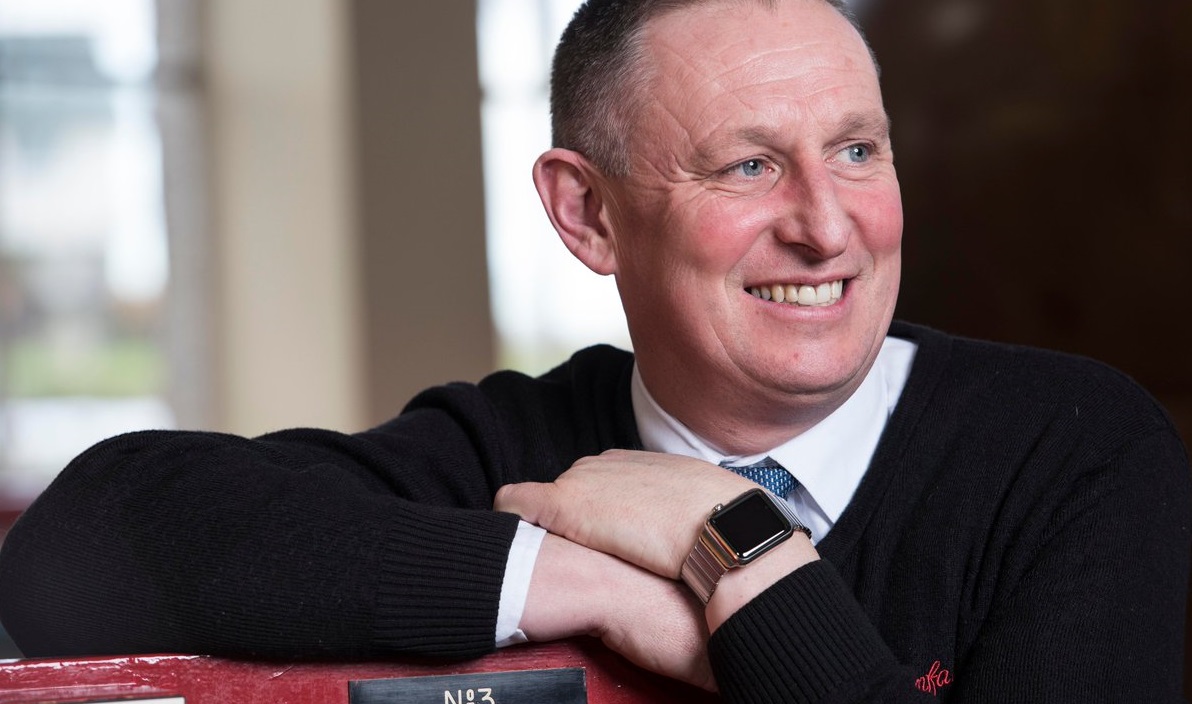 Glenfarclas is one of Scotland's most iconic distilleries. Specalising in bold, Sherried malts, the distillery has been owned and operated by the Grant family since the mid-19th and consistently wins awards for both their core range and limited edition single cask bottlings. 
We caught up with Glenfarclas distillery manager Callum Fraser to discuss maturation, cask selection and his favourite drams. Callum was recently named Distillery Manager of the Year and Distiller of the Year at the Icons of Whisky awards.
Thanks so much for taking the time to speak with us Callum. You started your career at Deanston distillery near Stirling and worked various roles from Mashman all the way up to distillery manager – how was the experience of learning to make single malts there?
Deanston was very traditional and manual so it gave me a great insight into the methods and science behind the production of Whisky, teaching me great values and structure in the vital parts of production that you do not get with computer run plants.
Maturing whisky in ex-Sherry barrels is part of the DNA of Glenfarclas – what makes a good Sherry cask and how easy is it to source good barrels?
For me a good Sherry casks has to have held good quality Sherry in first and foremost as this is what gives off the biggest influence, casks that have been seasoned for over four years are also vital as this allows for the huge losses in the first year of filling then gives time for the wine to react with the wood, we have been using the same bodega for many years and they know exactly the quality required for maturing our fine spirit.
The Family Casks series has been a huge success for Glenfarclas. Given that you have over 60,000 casks maturing at the distillery, how do you go about selecting individual barrels from these huge reserves? Who decides what is to be bottled separately rather than blended into the 21 year old, 30 year old, 40 year old and so on. 
Part of my role at the distillery is to select cask for the age statement whisky we bottle and to nose and check this along the way to ensure that every bottle of Glenfarclas is exactly what people know Glenfarclas to be, this is a job I share with my colleague Douglas Belford, when it comes to single casks then we would go to the warehouse and look at several casks from the required bottling year, once we have our selection we would take four separate samples that would then be passed to Mr George Grant after discussion the cask to be used would be selected.
"Human beings give character to whisky"
Talking of Family Casks, do you have a favourite from that series? 
Most people will say their birth year is the best  but that would give my age away! I will give two years - 1991 and 1972. They are both really great drams, every one of the Family Cask series are fantastic drams in their own right though.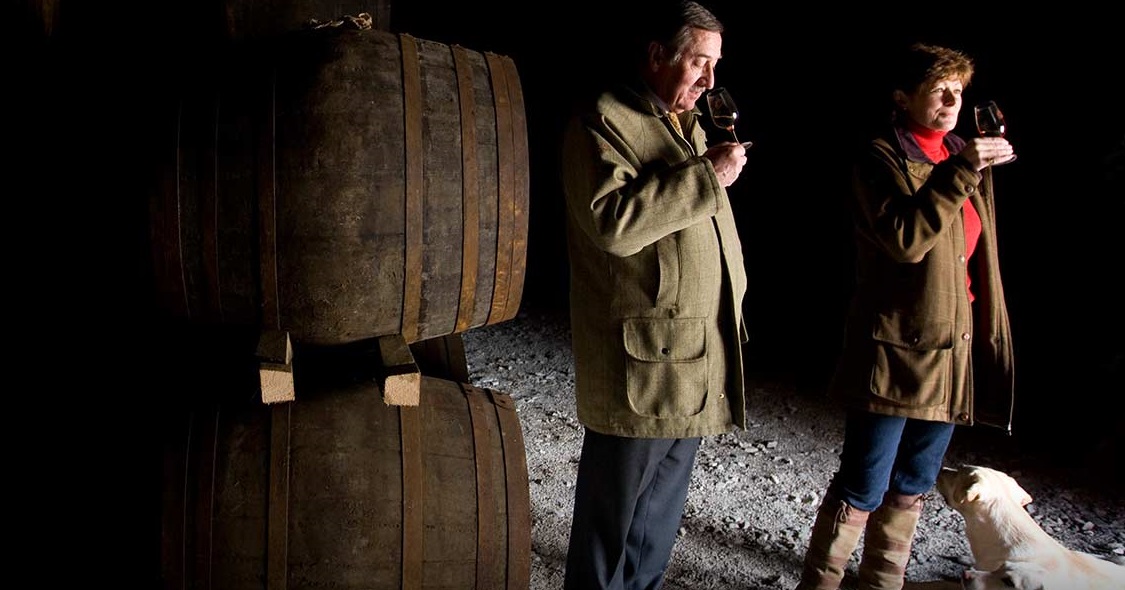 Whisky flavour is influenced by many factors including the water, the barley, the still size and shape, the wooden casks and the environment it matures in. Is it possible to talk a little about what you think is the most crucial when defining a distillery's house-style?
Time is very important when distilling, if you rush the distillation process then you get a fiery, sometimes sulphurous spirit, also human beings give character to whisky, their care and passion for the product and the brand that they are making is vital. Good clean fresh air where the maturation warehouse are situated also helps.
"Glenfarclas 21 year old... a truly magnificent dram"
What changes have you seen since you started making whisky? Both as a producer and as a consumer. Also, where do you Scottish single malt in the next 20 years?
Technology has change hugely over the 30 years I have been in the industry, computerisation, environmental projects and heat recovery are all part of the norm now which makes us all more efficient and cost effective when producing, as a consumer I notice that the age of whisky drinkers is dropping and that also more and more ladies are enjoying a dram, whisky is now also used in cocktails something that even 15 years ago was pretty much unheard of. 
The future...well that's a great question. I hope that traditional values are maintained in the industry and that people continue to make whisky and not computers as this would maybe cause good spirits to become very similar in flavour and nose with only the cask changing things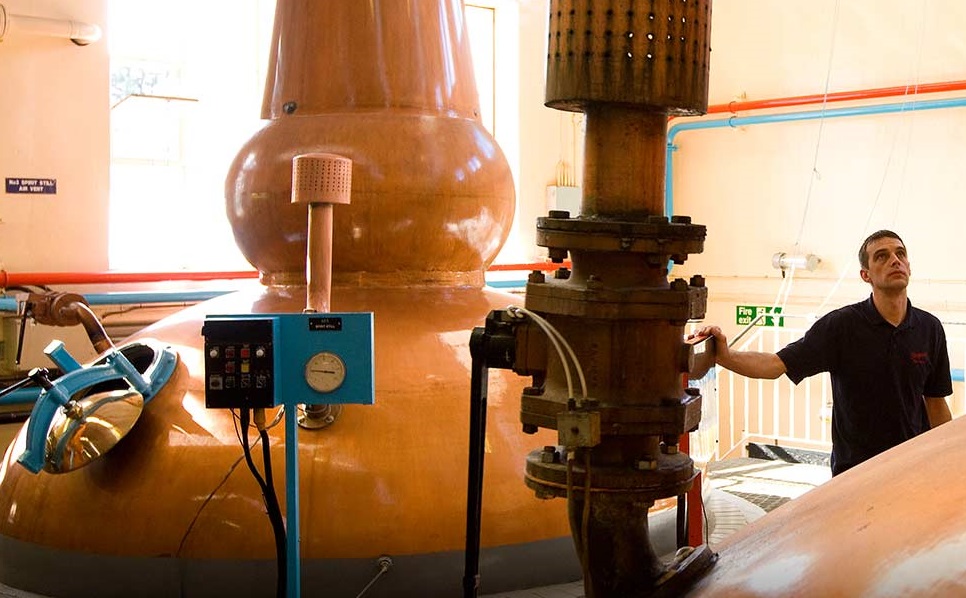 If you had to pick a favourite from the Glenfarclas core range, what would you choose? 
Glenfarclas 21 year old is my go-to, a truly magnificent dram.
When you're not enjoying Scottish whisky, do you ever enjoy whiskies from other countries? If so, any favourites?
Some of the limited editions from Mackmyra are really good drams from Sweden and from Ireland the Irishman is cracking dram.
I've read that you also trained as a master baker – do you manage to get your hands in the dough while you're not managing Glenfarclas? Any Fraser family recipes you'd like to share?
Ha ha! My wife has asked me several times to bake for her and to date I have managed to avoid getting the rolling pin and apron back out. Having said that I do like to dabble in the kitchen and can produce a pretty good roast dinner when required and have been known to cook the full Scottish breakfast.
Below are a few picks from our range, including Callum's beloved 21 year old and his 1972 Family Cask recommendation. Click here for the full Glenfarclas range.