Hedonism Meets... Bibi Graetz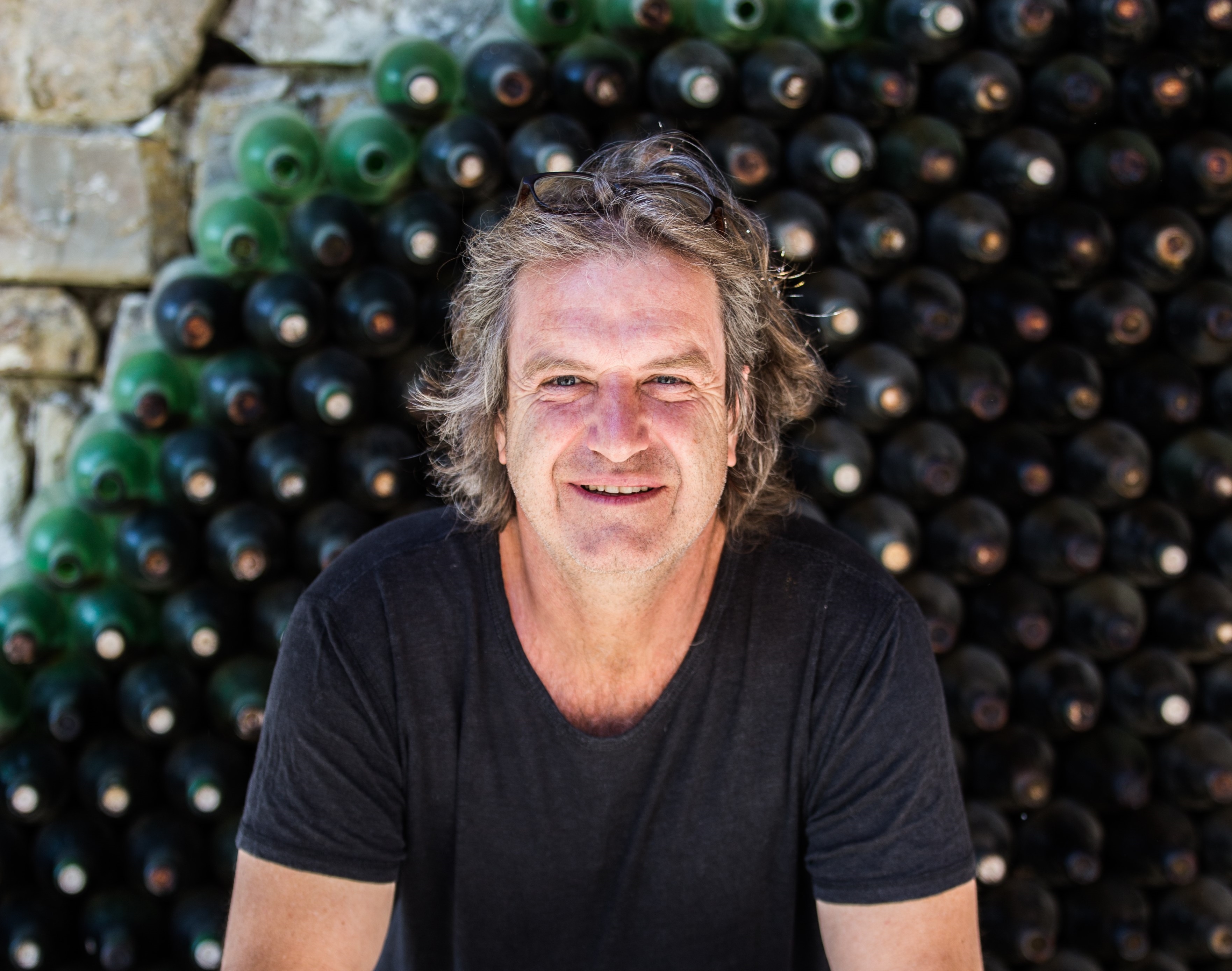 The name to watch on the Tuscan wine scene, Hedonism Wines sat down with Bibi Graetz, whose winery of the same name was founded in Fiesole, situated in the hills immediately outside Florence, in 2000.
The 2019 vintage marks the 20th anniversary of these world-class wines, produced from key native varieties including Sangiovese, Canaiolo and Colorino. Read on to hear more about the story behind these wines as well as the eye-catching labels that adorn the bottles and the exciting new winery that has just been established in the main square of Fiesole...
"Making wine is a form of art…"
For readers coming to Bibi Graetz wines for the first time, can you tell us a bit about how Bibi Graetz wines came about and the philosophy that lies behind the winery?
My wines are the combination of my artistic visual approach and my passion for the wine. I like to consider wine as the way I express my artistic side. Making wine is a form of art, enabling us to express ourselves and create something unique and soulful. My wines are my creatures and you can feel that in every drop!
I use vineyards like primary colours, every hectare is divided into parcels, and every parcel is kept separate until the end of the fermentation and aging. The result is stunning - before the final blending process, I can count on 200 different parcels coming from the same vineyards that I use like colours to create the best painting of the vintage.
What did you do before setting up Bibi Graetz wines? Did you always want to work in wine?
Following in my father's footsteps, I studied at "Accademia delle Belle Arti" in Florence and began my journey as an artist. I worked with glass, in particular creating stained glass. Then one day, without any notice, I became responsible for the family vineyard, which at the time constituted 4 ha of old vines of Sangiovese, Canaiolo and Colorino. I fell completely in love with it; from that day in 2000, I could not pull myself away from creating wines.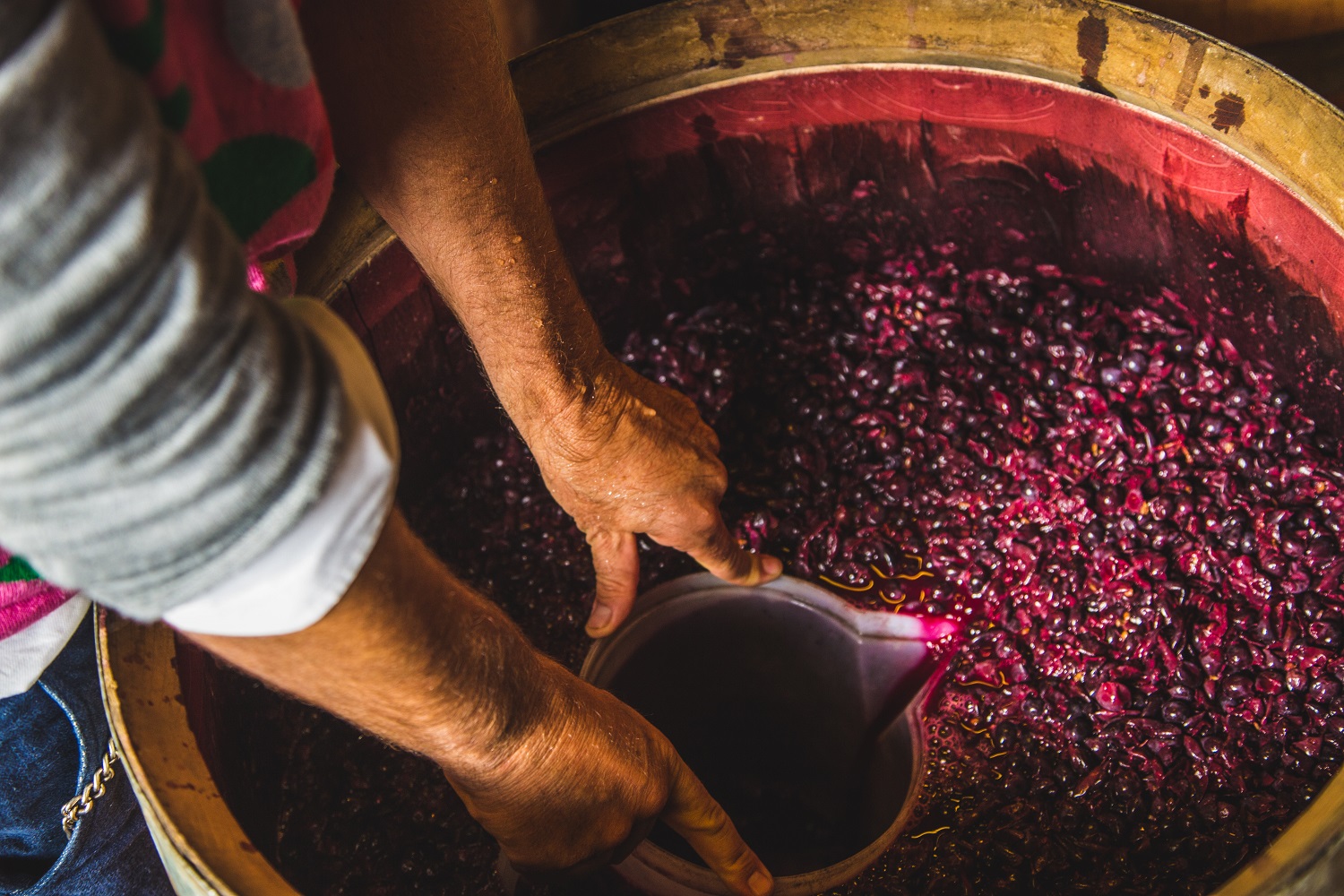 What is the story behind the attractive colourful labels that adorn the bottles?
The story is quite fun: I had all my wine bottles, the first vintage of Testamatta and Colore 2000 and during the first Vinitaly I sold my entire production. But still I had no names and labels to dress the bottles! I couldn't come up with any, and for months I had been writing down names in my notebook.
Then one day my US importer at the time gave me an ultimatum: "Bibi, either you give me the labels and names before Friday or I need to cancel my order! It takes months to register the brands in US!" So I had no choice: I stayed awake the whole night, painting and writing names and in the morning…the miracle! The painting and names where finally there…and they were just perfect: Testamatta and Colore with their beautiful labels!
Renowned for your search for top quality grapes from a range of parcels across Tuscany, can you tell us a little more about the vineyards where your grapes are sourced?
Our vineyards are spread around the winery. Today we have the biggest collection of old vines in Tuscany. During these 20 years I have selected the best vineyards in the region that display 3 main features:
1.  Native varieties -  such as Sangiovese, Canaiolo or Colorino;
2. Altitude - our vineyards are very high in altitude (250 - 600 m.a.s.l);
3. The age of the vines - we have the best collection of old vines in Tuscany (the oldest vines that we have are 125 years old!).
We have four main vineyards for Colore (Lamole, Siena and Vincigliata, Olmo) and we use these four in addition to a further two (Montefili and Londa) for Testamatta.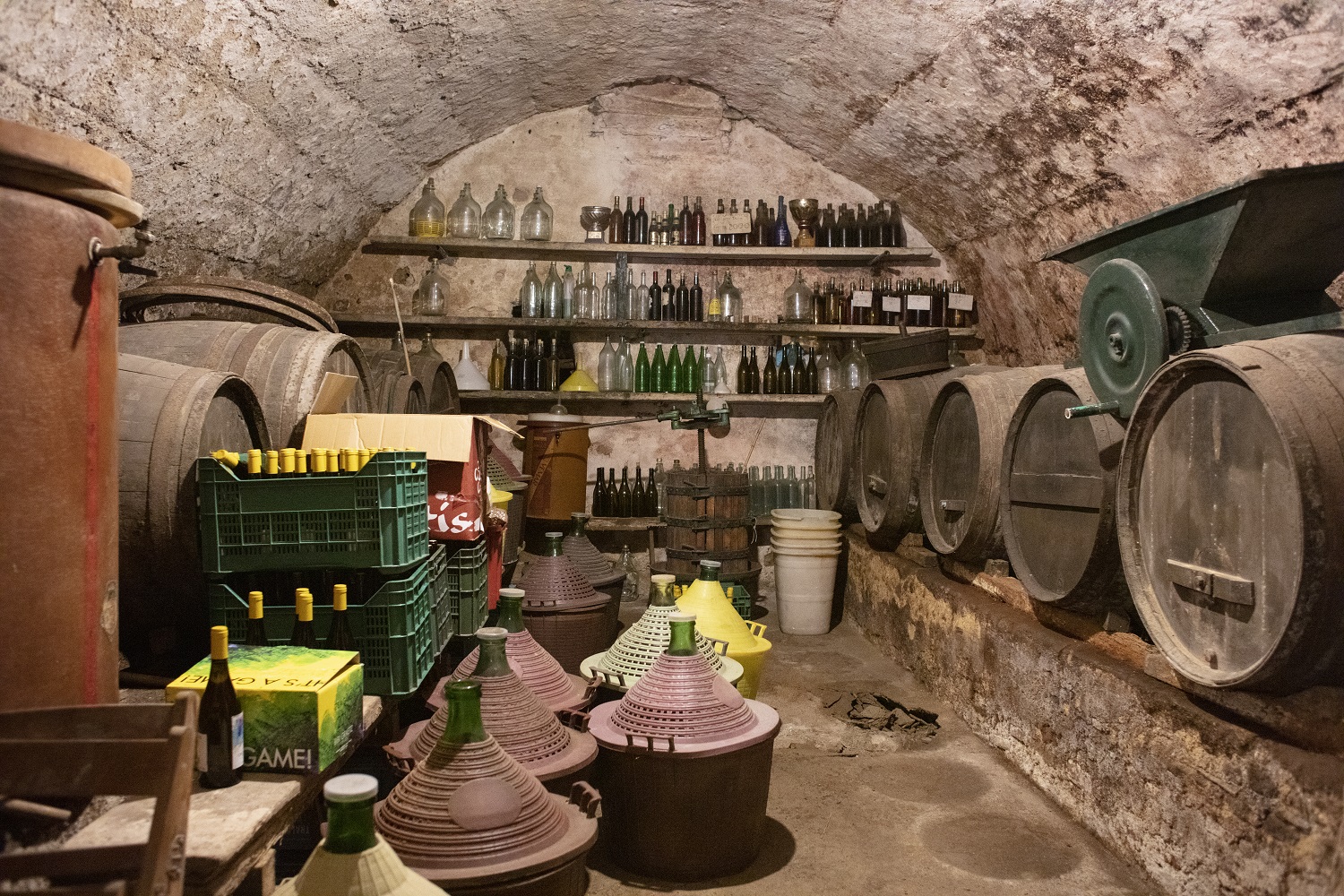 We have heard that there are exciting plans afoot in Fiesole for a new winery and wine bar? Can you tell us a bit about this?
In 2019 I finally achieved my dream of finding a house for Testamatta and Colore, right in the main square of Fiesole! Fiesole is where I was born and where I grew up. I was very lucky to find a place like Villa Aurora, a wonderful British hotel from the 18th century, which I have transformed into my winery and house. Fiesole is situated in the hills overlooking Florence. The amazing view that I have from my terrace is always an inspiration for my wines.
"I only produce Testamatta and Colore in top vintages"
Here at Hedonism we stock a range of vintages of Colore in large format – from 2004 -2018. Are there any stand out vintage that our readers should look out for?
I only produce Testamatta and Colore in top vintages, so when not at the level I prefer to skip the vintage, like 2014 or 2017 - bad vintages in Tuscany. So when released I am completely in love with the wines; all of them have a story to tell.
 If I have to pick a few I would say 2000, the first vintage, 2006 Wine Spectator wine of the year, 2009 the turning point and more recently 2015- probably one of the greatest vintage of all time in Tuscany, and 2020, the vintage of destiny where all the stars are aligned (not released yet).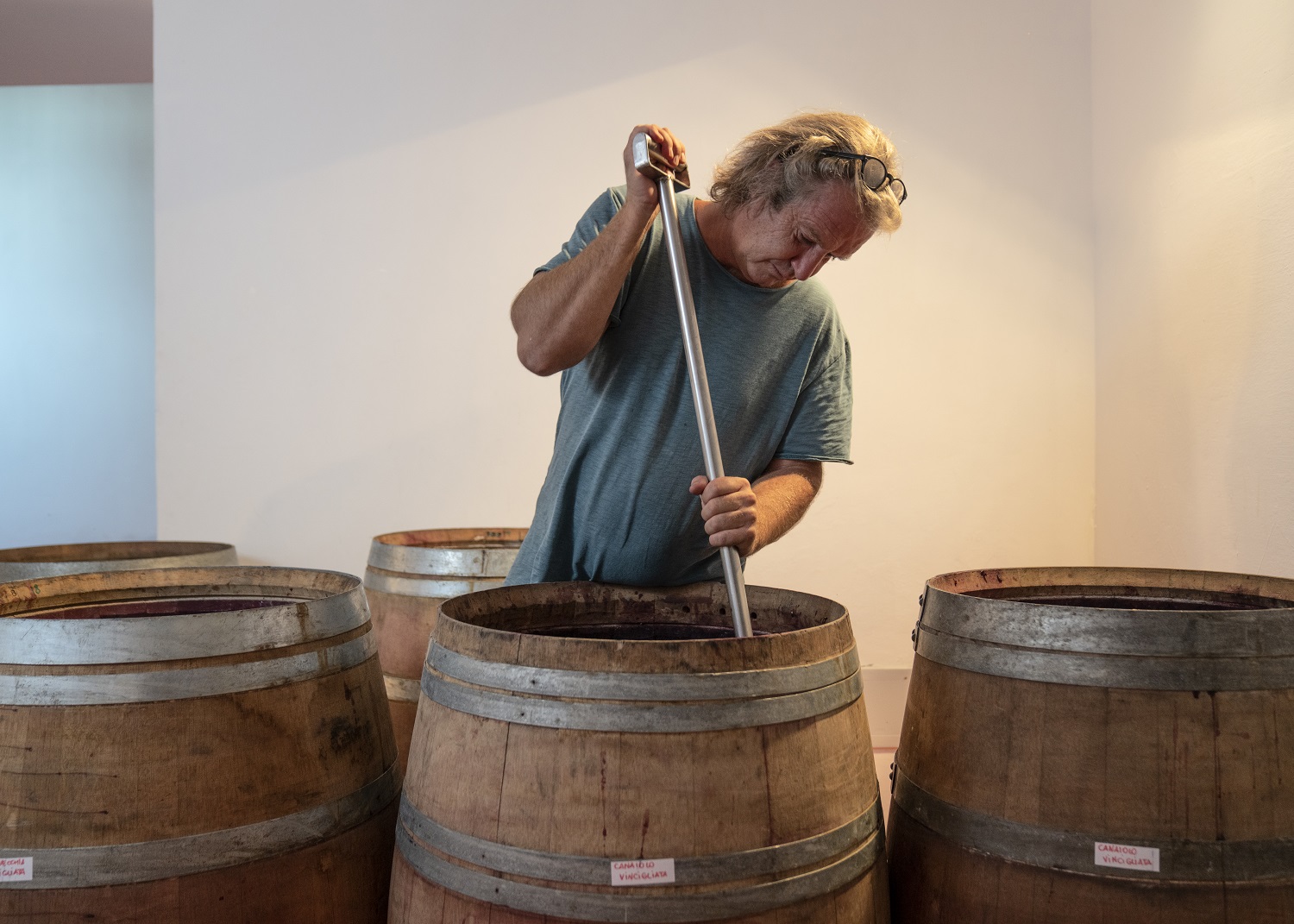 Colore is a blend of three key varietals: Sangiovese, Canaiolo and Colorino, can you tell us a bit about what these different varietals bring to the blend?
Colore is the best selection of the parcels from old vines: for many years I blended Sangiovese, the backbone of the wine, with Canaiolo which lends balance with its extreme floral aromas and Colorino, inky and tannic, to achieve the highest level of quality. Colore 2019 is for the first time a 100% Sangiovese - it's just so yummy that adding the other two varietals didn't add energy to the blend. 2020 will also be 100% Sangiovese.
"

Old vines deliver wines with personality and drinkability, light and elegant but with so many shades to discover in the glass!"
Why are old vines important to the character of Bibi Graetz wines?
I started making wines with very old vineyards because this is what my family had. I was a bit naive at the time but I immediately realised the potential and the unique touch that old vines can bring. Old vines deliver wines with personality and drinkability, light and elegant but with so many shades to discover in the glass!
Can you tell us a little about the white wines you produce? Would you ever consider making a sweet wine?
Since 2000 I was thinking about making great white wines, but I was not into international varieties. But in 2003 I landed on the island of Giglio and got lost in the magic of old times viticulture and winemaking. I discovered Ansonica, a native grape of the island, and the beautiful terraces where it is cultivated facing the sea. I started making wines on the island blending different small vineyards of Ansonica in 2003 and for many years I only made one wine called Bugia.
Then in 2016 I felt ready and I started to treat every single vineyard individually. That's how Testamatta Bianco and Colore Bianco were born: two single vineyards expressing the two different terroirs of the island. Colore Bianco is rich and more intense, whilst Testamatta Bianco is more elegant and soft. Giglio is a tiny island in the middle of the sea, a monolith of rock made of granite. The terroir and the proximity to the sea gives the wines such powerful personalities!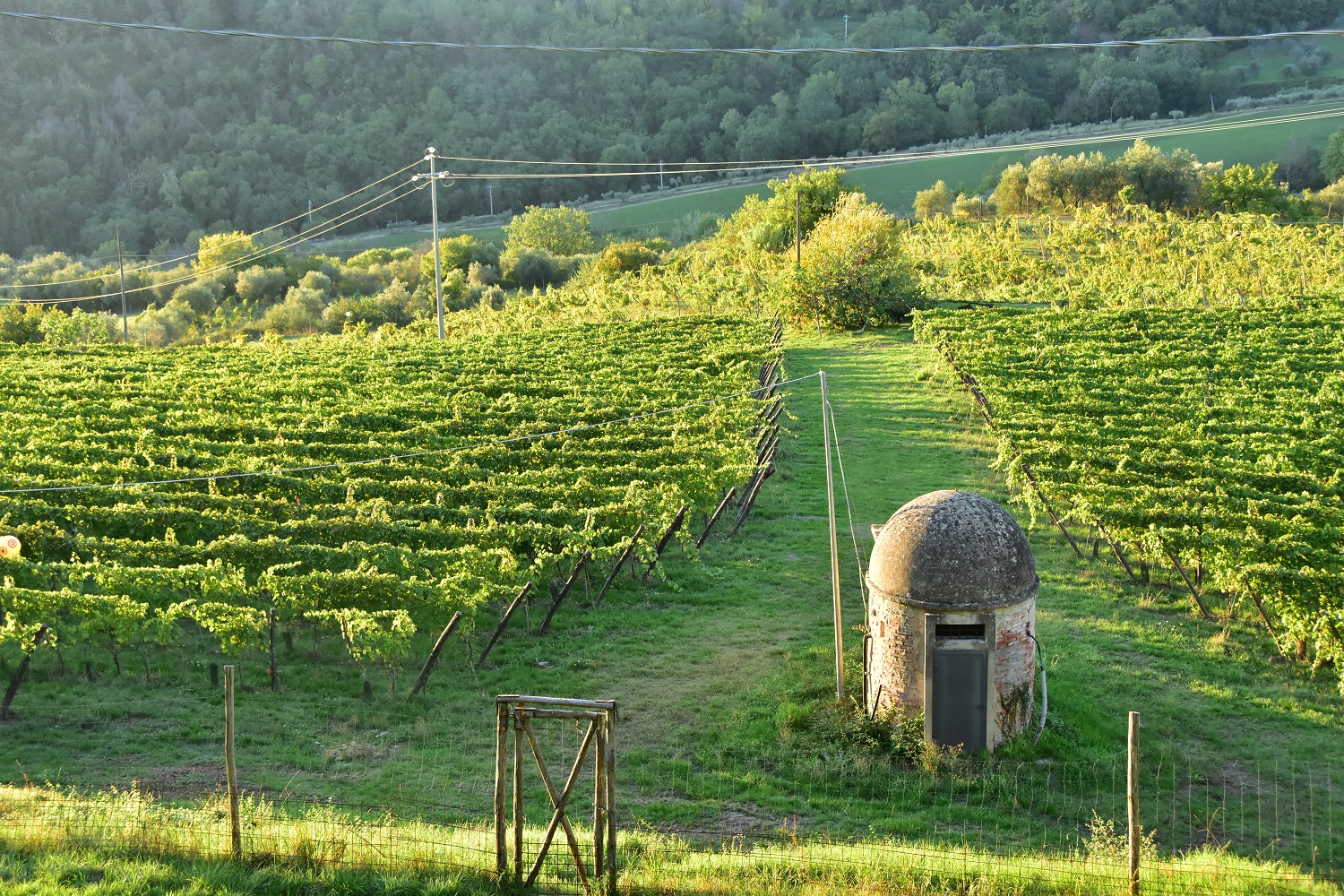 Do you adopt organic or biodynamic practices at all whether in the vineyard or in the winery?
The wines are 100% organic and produced with a natural approach at winery: we don't carry out any 'bleeding off' to increase the concentration of the wine, only natural yeasts are used for the fermentation and punch-down are made manually between 6 to 8 times a day.
The latest release celebrates 20 years of Testamatta and Colore – how have these wines evolved over the last twenty years?
The 2019 vintage of Testamatta and Colore marks the 20th anniversary since the first vintage.
Over the last 20 years, the style of my wine has evolved. When I started making wines I was looking for power and concentration, then after the 2009 vintage, which was for the most part a cool and wet vintage, I saw my style needed to evolve. I realised that I wanted to create elegant and fine wines, with beautiful acidity. I am so delighted to have finally achieved this with the 20th anniversary vintage.