Hedonism Meets... Andrea Wilson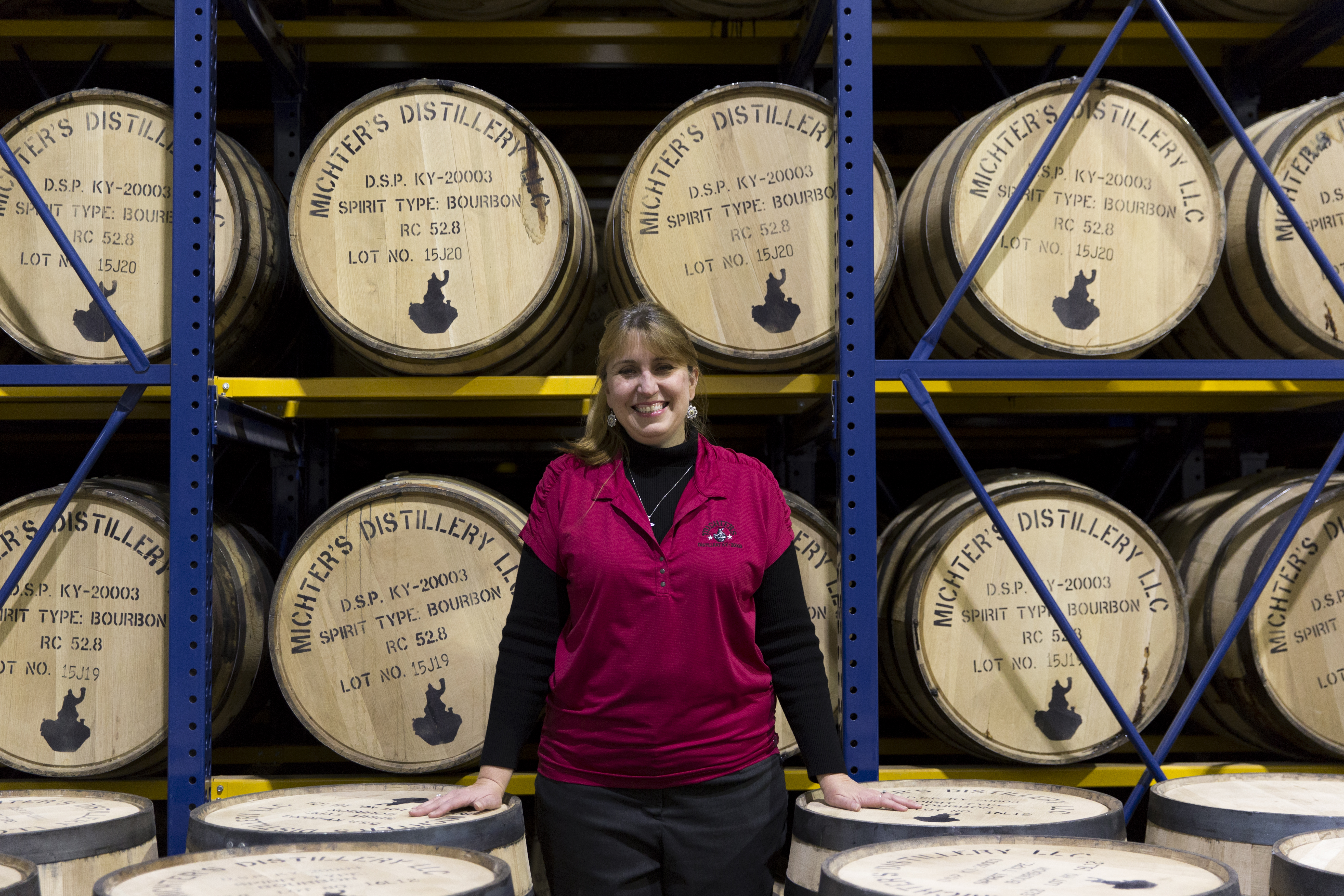 Michter's are now firmly established as one of America's greatest distillers and bottlers of fine whiskey. From Rye to Bourbon, Sour Mash and beyond - the team are winning praise from the critics and adulation from connoisseurs in equal measure.
We caught up with Andrea Wilson, Head of Maturation at Michter's to discuss the finer points of making and maturing fine whiskey.
How did you get into the Whiskey business?
I grew up in a family listening to stories from my great uncle who worked for Seagram's and my grandfather who was a moonshiner before he met my grandmother.  My grandfather would take us outside the house to tell us stories of his old bootlegging days, as my grandmother forbid telling these stories around us children.  In his own endearing way my grandfather wanted us to know his life journey. He grew up in Loretto, Kentucky and had many friends in the whiskey business, many of whom we were able to meet on our fishing trips which would usually end with a trip to a distillery and tasting some mash.  This served as the foundation for my interests in the industry.
As I got older, I knew I wanted a career in the whiskey business but there was not a school for me to learn the trade so through family and mentors I learned that I might consider a degree in chemical engineering which seemed to provide much of the curriculum I would need to be successful in making spirits. 
I graduated with a Masters degree in Chemical Engineering in 1996 but, because Kentucky Bourbon is a career industry and the business was not growing at that time, it was hard to find a job.  I knew I could not leave Kentucky as I had responsibility to family, so I decided to become a consulting engineer.  I am grateful for this time in my life and all the people whom I learned from as I worked on a variety of different projects as a young engineer.  It played a significant role in helping me grow and understand businesses of many varieties including manufacturing. 
In 2003, I began work for Diageo as a contractor and in 2005 was hired in as warehouse manager.  I worked for many years to hone my skills and learn as much as I could from many veterans in the industry.  Ultimately, I ended holding various whiskey related positions including Director of Distillation and Maturation, North America - overseeing both the U.S. and Canadian distillation and maturation programs.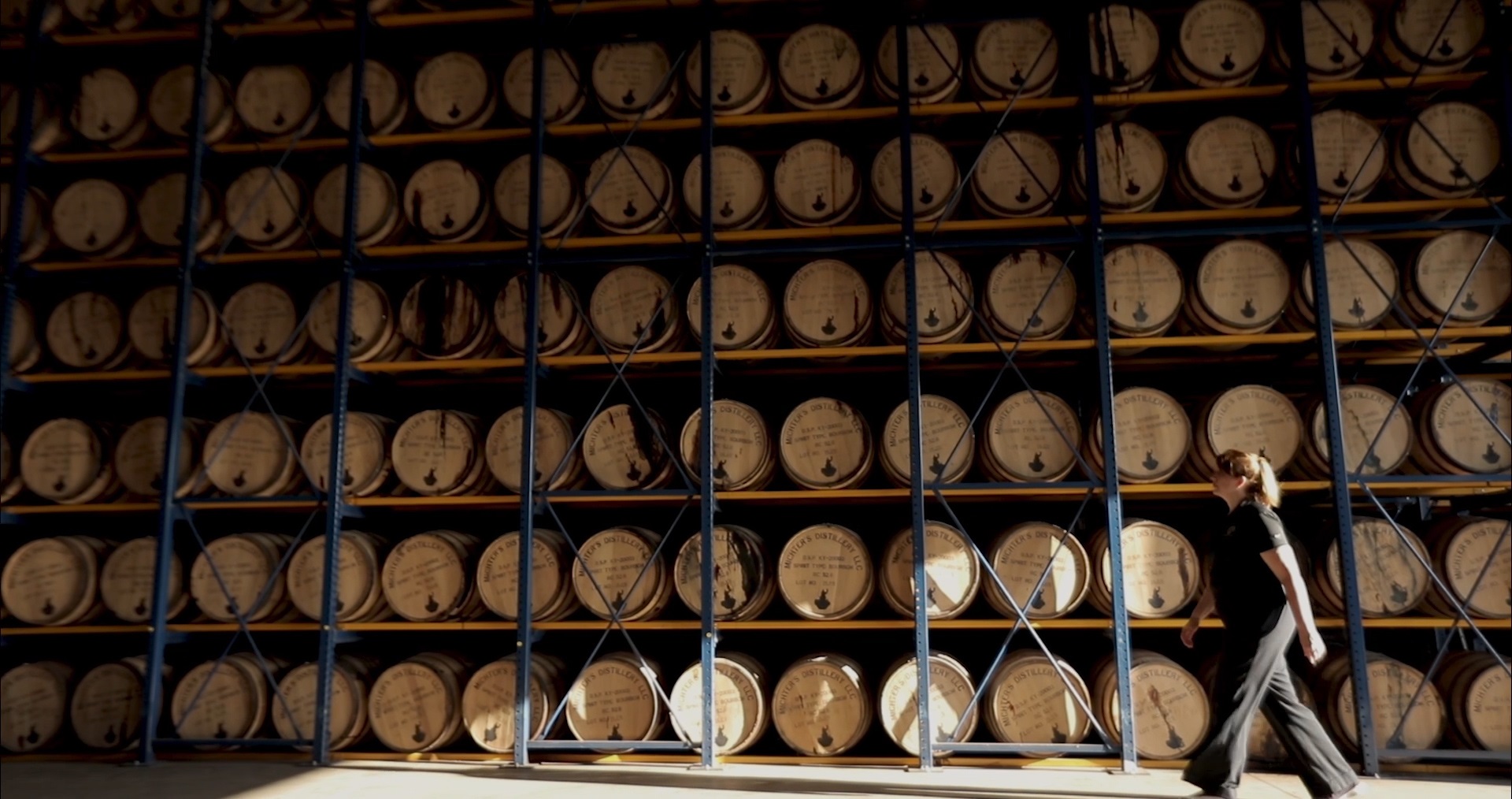 When did you join the team at Michter's and what was the main reason for coming on board with them?
My position was being eliminated with Diageo and I was inspired by the quality philosophy of Michter's so in 2014, I accepted a role with Michter's and now as Master of Maturation I manage barrel specifications, barrel procurement, barrel entry strength, heat cycling and temperature monitoring during aging, tracking maturation of barrels, whiskey filtration in preparation for bottling, and innovation to continue to improve the aging process.  I support our Master Distiller, Dan McKee in our goal of producing the best American whiskey and love every minute of it. 
Michter's do a lot of things differently when making the Whiskey, what are some of the key things that you think really shape the flavour and quality of the product?
Working for a family owned business is wonderful.  At Michter's we have the freedom to focus on making the best American whiskey at whatever the cost.  If we know there is something we can do to make it better – we do it! 
Quality is a critical factor with consumers across the globe and we feel the focus on consistent quality is allowing our brand to grow.   That is why quality transcends everything we do at Michter's for example, in barrel aging we naturally season and air dry the wood for at least 18 months but sometimes up to five years.  The longer air drying and seasoning provides for the break down and transformation of compounds that allow the beautiful aromas and characters we desire to fully express themselves.  We want to get rid of bitter, astringent or green characters as those are not attributes we desire in the final product. 
We then toast and char our barrels to exacting specifications.  Toasting being the art of slow heating the wood to achieve a certain break down of hemicellulose, oak lignin, tannins, and oak lactones to allow beautiful barrel extractives during the aging process.  Producing barrels to these specifications is costly, but we believe it contributes to the highest quality whiskey.
Michter's enters all our spirit into wood at 51.5% ABV, which is significantly lower than the industry allowable level of 62.5% ABV.  Because we barrel our distillate at a lower-than-industry standard entry strength/proof, we need to expend substantial extra funds to purchase more barrels and build more rickhouse storage space.  This more expensive protocol ultimately leads to richer barrel chemistry that produces a richer, smoother whiskey.  To put this in context, by using our lower entry proof of 51.5% ABV vs. the industry allowable entry proof of 62.5% ABV, we add 50% less water to our US*1 bourbon, for example, on the day of bottling. 
We also heat cycle our barrels in the winter which allows more interaction between the whiskey and the wood thus increasing maturing quality. 
Once the whiskey completes it's maturing cycle, it is important to understand the whiskey that took years to develop in the barrel and skillfully determine how to showcase everything that whiskey has to offer.  What we try to do at Michter's is develop a custom chill filtration protocol for each different type of whiskey to really highlight that whiskey's best qualities and avoid dominance of certain characteristics.  For us, it is not about adding or taking away from the whiskey, but rather about striving to create an exciting and dynamic experience for the consumer with a defined beginning, middle and end. 
The design of all of these processes is not inexpensive but focuses on increasing the quality of the final product. All of this takes a great deal of attention to detail and discipline by our team to ensure our quality specifications are being met each and every time.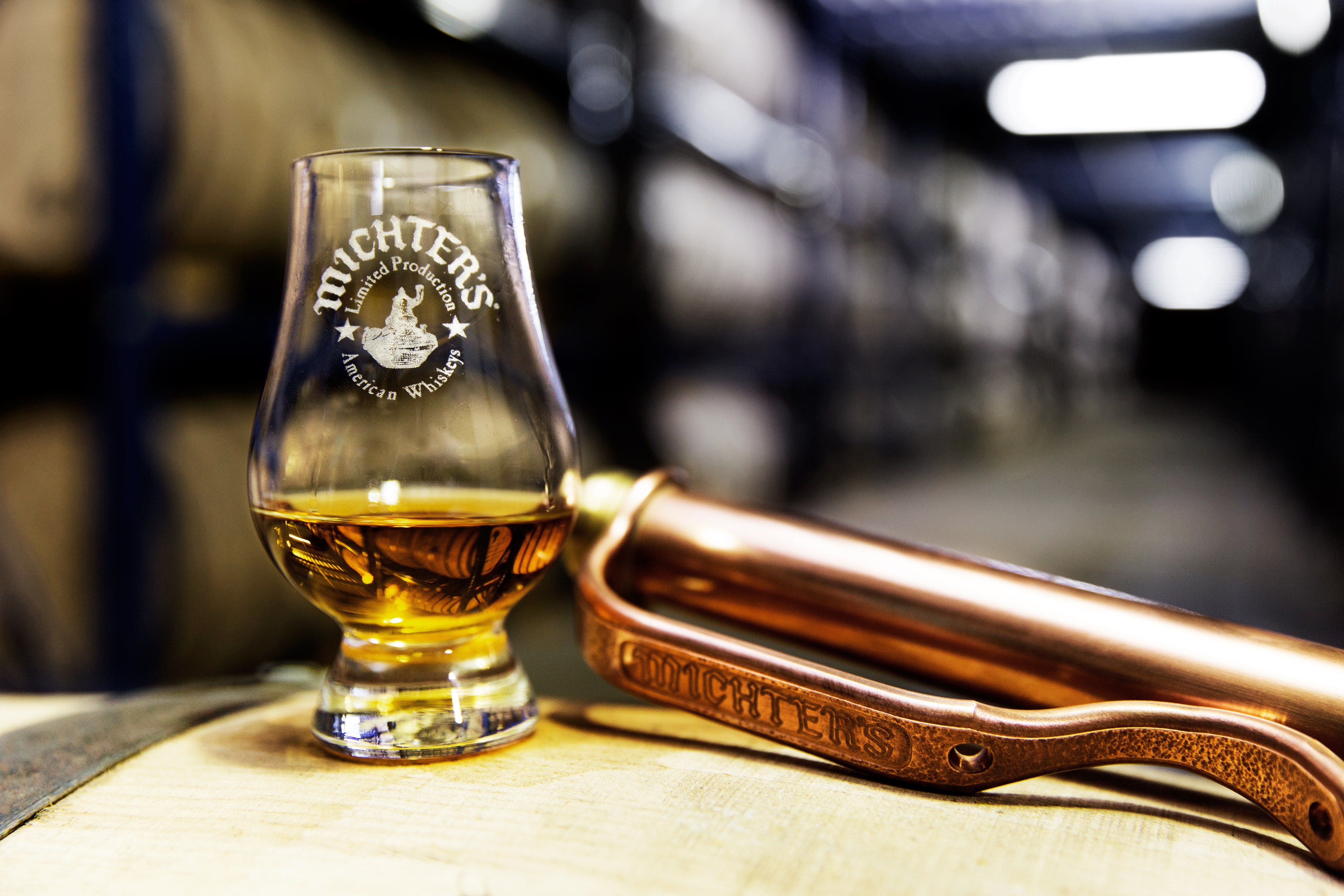 As Master of Maturation, what does a typical day at the distillery look like?
One thing about this industry is that the days never look the same.  Our team is the most important part of our operation, so I find checking in with the start of production is important and then it usually gives way to project work, tastings, troubleshooting, innovations, planning, strategy, research and many of the warehouse related functions mentioned above.  There is also the hospitality side of the role spending time with guests (currently virtual due to the pandemic) sharing Michter's philosophies and tasting through various expressions. 
As a Kentucky native and having worked for many years in the Whiskey industry, how has the industry changed since you first started and how do you see the future of the American Whiskey industry?
There is a lot to potentially discuss in this question but I would just say when I graduated university, the industry was not booming, aged American Whiskies were not of interest, it was not regarded as a sophisticated spirit for cocktails and with the exception of a few large brands, exporting American Whiskey was not a tremendous focus.  Twenty-five years later things have really evolved.  American Whiskey is being enjoyed all over the world; there are beautiful representations of complex, aged American Whiskies like the Michter's 20 year old bourbon, 25yr old bourbon and rye, and Celebration; sophisticated cocktails are being made by amazingly talented artists behind bars; social groups and forums are expanding American Whiskey reach and the category is booming.   I feel the future of American Whiskey is bright as more premium products are offered and consumer interest grows across the globe. 
Is there one whiskey from your range that you have a special fondness for?
I have a special fondness for all of our whiskies but the ones that just have that extra special place in my heart are the toasted barrel series.  We have produced the Michter's Toasted Barrel Finish Bourbon, Rye and Sour Mash whiskies now.  Each one of these whiskeys is aged to full maturity and then moved to a toasted only barrel for a specific amount of time to impart particular characteristics based on the specific natural air drying and seasoning and toast profiles for that second barrel.  The influences of the toast profile are what make these whiskies so fun to experience. 
The wood and the barrels are such a vital part of the whiskey making process, how do Michter's approach this part of production from sourcing wood to finished barrel?
Coopering is an art, and because the barrel plays a significant role in transforming the distillate into its final state, the partnership between the whiskey producer and their cooperage(s) is important.  At Michter's, quality transcends everything we do.  We require our cooperages to select the highest quality American white oak or specialty oak, air dry it for at least 18-60 months, and toast the barrels before charring them. Producing barrels to these specifications is costly, but we believe it contributes to the highest quality whiskey.
Our cooperage(s) prepare our barrels to Michter's specifications of toasting and charring.  When toasting a barrel, the interior of the barrel heats for a specified period of time at a specified temperature.  As the oak is heated during toasting, compounds in the wood break down leading to the release of desirable aroma, flavour and colour during aging of the whiskey. Once toasting is complete, the barrel is charred to Michter's specifications.  This process is done to further create flavour, colour, and aroma through caramelization of sugars.  Toasting and charring allows the whiskey to seep deep into the wood extracting rich flavour, colour and aroma vs. the alternative of just charring the barrel.  Just another added step to our Michter's smooth, rich and flavourful house style. 
There's a lot of rules and regulations in American Whiskey; what are some of the ways in which Michter's experiment within those regulations?
The Federal law for making bourbon or rye whiskies requires the use of new charred oak.  It does not specify whether you naturally season and air dry the wood or kiln dry, timeline for drying, toasting profiles, char level or even type of oak.  All of these skilled tasks allow Michter's to create different opportunities to extract characters and aromas from the wood that result in beautifully rich, flavorful, warm and complex whiskies.
There are some lesser known products in the Michter's range, specifically the Heritage range – Shenk's and Bomberger's.  How do those Whiskies differ from the Michter's range and what is the story behind them?
Shenk's and Bomberger's are part of Michter's legacy series.  These expressions include release dates on the bottles annually. 
Shenk's Homestead Sour Mash Whiskey honors the legacy of historic American whiskey figure John Shenk, who in 1753 founded a distillery that was to become known as Michter's in the 20th Century.  It is made in Kentucky according to the traditional Sour Mash process whereby a portion of the previously distilled whiskey mash (referred to as "setback") is added into the next batch. This full-bodied, small batch whiskey is 45.6% ABV.   
Bomberger's Declaration Kentucky Straight Bourbon is named after Abe Bomberger, who bought the Pennsylvania distillery founded by John Shenk and changed it's name to Bomberger's in the 1800's before it was renamed yet again in the 1900's and became known as Michter's.  We produce this whiskey to pay homage to the Michter's legacy. This full-bodied, smooth Kentucky Straight Bourbon is 54% ABV.
These Shenk's and Bomberger's releases have included varies seasoning times and toasting profiles, as well as, the use of different types of wood including French oak and Chinquapin oak.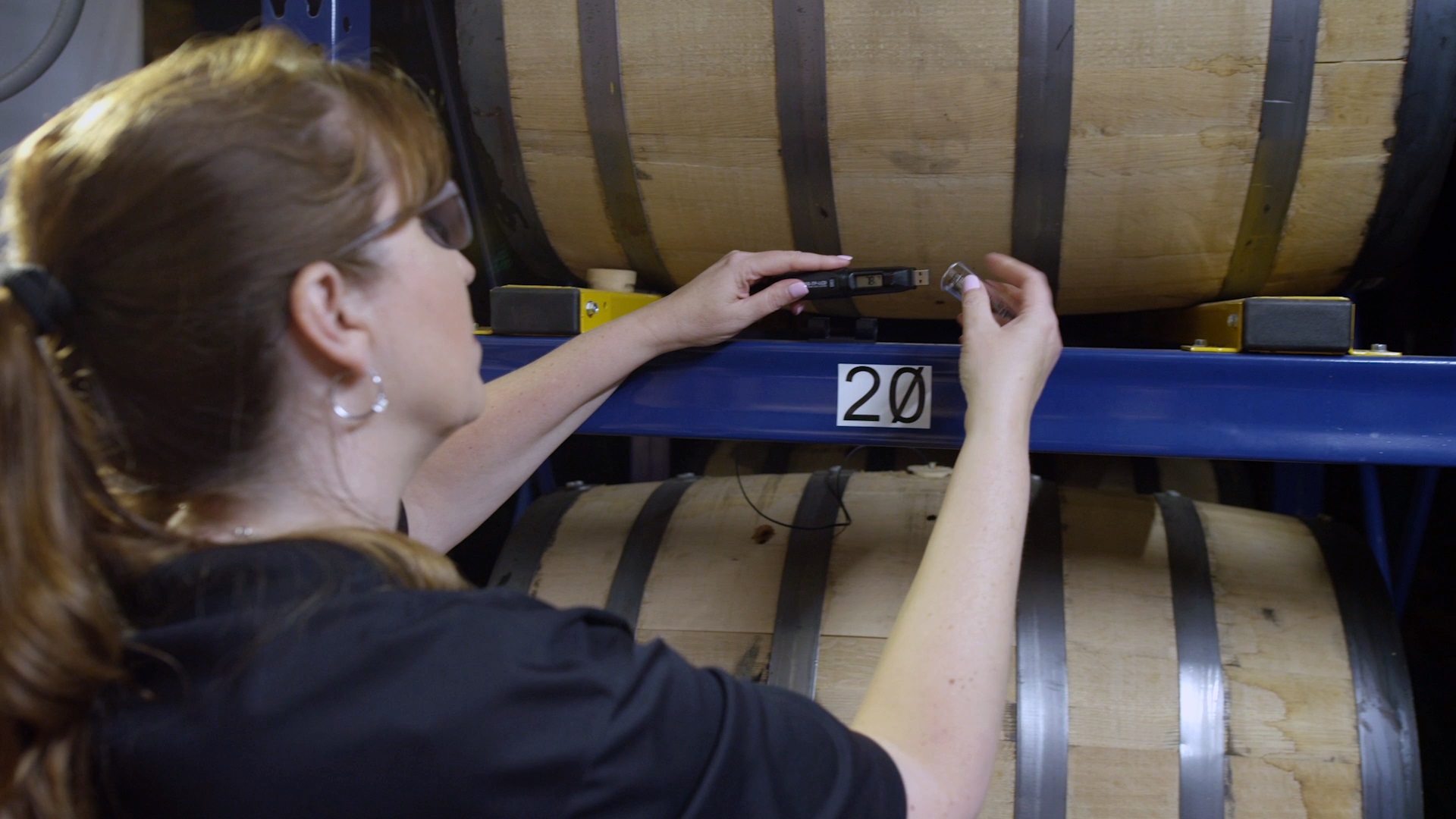 Apart from the distillery in Shively, Michter's have some other facilities and projects – the farm in Springfield and also the visitor center at Fort Nelson, what is the story and purpose of these other parts of the Michter's family?
Currently Michter's has three locations, all in Kentucky, we have our distillery in the Shively section of Louisville, we have our farm and our operations in Springfield Kentucky, and of course, we have the Michter's Fort Nelson Distillery. 
Michter's Fort Nelson Distillery is located in downtown Louisville, Kentucky in the historic Fort Nelson building on Main Street. It is home to the legendary pot still distillation system and cypress wood fermenters from Michter's Pennsylvania distillery. This facility is open to the public and on the Kentucky Bourbon Trail.  Here, you will learn about all of the extra steps Michter's takes throughout the whiskey production process to pursue our goal of producing the greatest American whiskey, from barreling at a lower entry strength, to toasting our barrels before charring and heat cycling our warehouses. Following the tour, you will taste five different Michter's expressions before heading up to the Bar at Fort Nelson, where your visit will conclude with a cocktail-making demonstration and a small cocktail sample.   
Located on the second floor, The Bar at Fort Nelson features classic cocktails curated by cocktail historian and author David Wondrich as well as modern creations by the bar team.  With glassware from U.K. producer John Jenkins and an ice program with machines from top global equipment purveyors, including Clinebell, Hoshizaki and Scotsman, the Bar is a must-visit destination for cocktail connoisseurs.  It serves as a resource for the local bar community and host educational seminars from leading industry professionals through its Fort Nelson Fellows program.   
We also own the 145 acres that comprise our Springfield Farm.  Our production team sets the farming plan and works with a local farming family who cultivate the land and harvest the crops. We are currently using our estate grown grain in our Fort Nelson distillery and are planning to use it in our Shively distillery as well.  Our Master Distiller Dan McKee is so particular about the quality of the grain that goes into Michter's that he rejected the first two years of crops grown on our Springfield Farm.   The Springfield, Kentucky campus also serves as the location of our newest barrel warehouses. 
Finally, when you're not partaking in a glass of Michter's, what other Bourbons do you enjoy?
As I am born and raised in Kentucky where 95% of the world's bourbon is made, I take great pride in Kentucky and the many wonderful Kentucky bourbons made in my home state.  I have been fortunate to make so many wonderful friends in the Kentucky Bourbon industry, I could never just choose one Kentucky Bourbon beyond Michter's to have in my drinks cabinet.  The beauty of the industry is that each distillery has it own unique philosophy and history and heritage with people who are passionate about what they do.  Therefore my liquor cabinet is representative of my friendships in the industry.