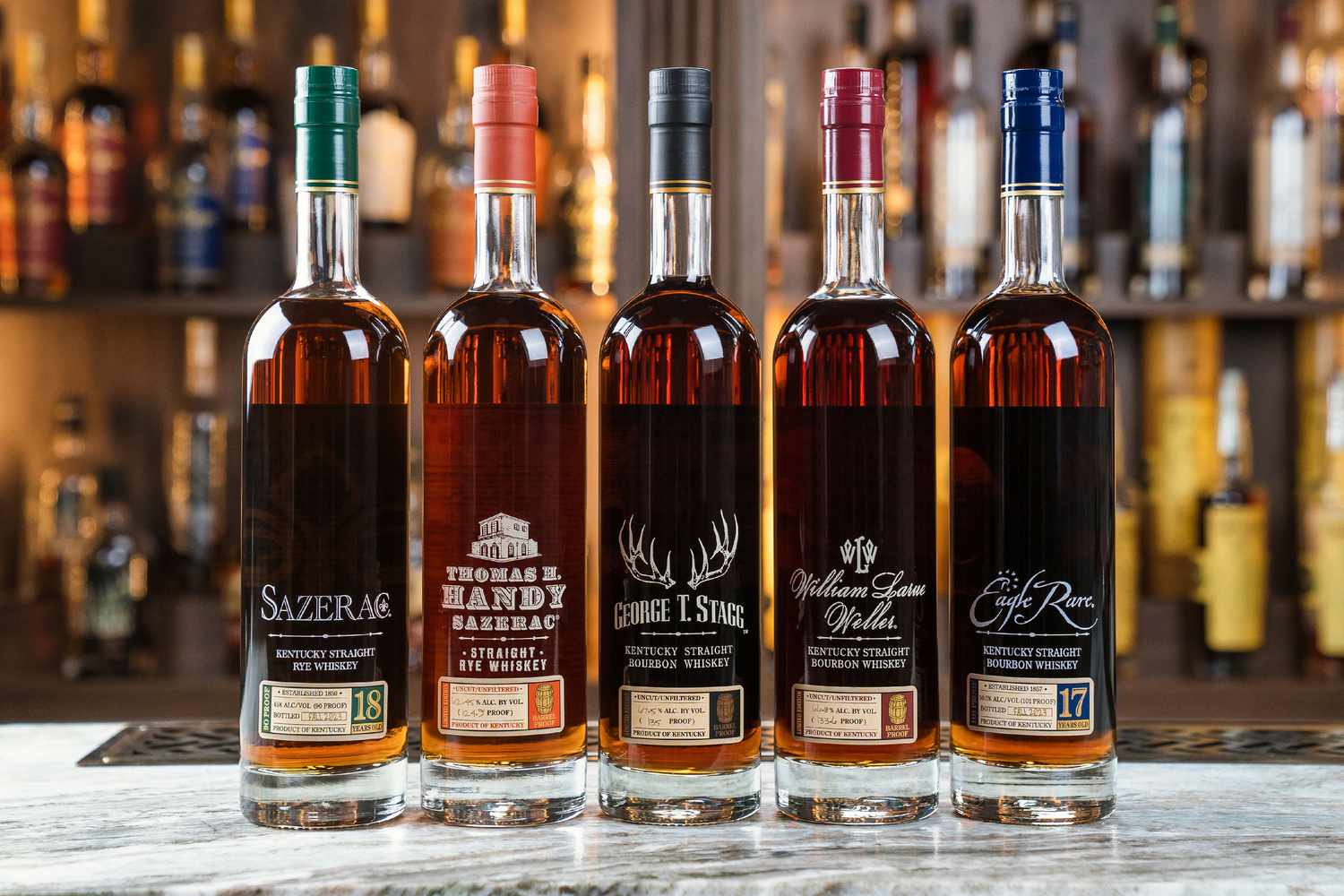 Buffalo Trace Antique Collection 2023 - A First Look...
Few releases excite the taste buds of Bourbon lovers than that of the Buffalo Trace Antique Collection​​. Premiered in 2000, the Antique Collection has since become a tradition that celebrates the distillery's legacy and its commitment to excellence. The collection comprises select bottlings, each representing a unique expression within the distillery's vast and varied portfolio. This year's release, announced on October 9, 2023, maintains the tradition by featuring five staples: George T. Stagg Bourbon, Thomas H. Handy Sazerac Rye Whiskey, Sazerac Rye 18-Year-Old Whiskey, William Larue Weller Bourbon, and Eagle Rare 17-Year-Old Bourbon​​.
We take a closer look at this year's line-up
Eagle Rare 17-Year-Old Bourbon
A particularly notable release, being the oldest version at 19 years and three months old since its inclusion in the Antique Collection 23 years ago. Distilled in spring 2004, it was aged in multiple warehouses and bottled at 101 proof. Offering dark chocolate and cherry pie on the nose, with flavors of caramel-drizzled chocolate sponge cake leading to a dry and spicy finish reminiscent of an earthy cigar box​​.
George T. Stagg Bourbon
2023 is a robust offering with a ABV of 67.5%. Distilled in spring 2008 and aged for over 15 years, this bourbon captivates with scents of cinnamon and cherry cola, a balanced palate of leather, chocolate, and vanilla, finishing with an earthy robustness. It's noteworthy that the previous season's release was awarded as the Best American Whisky in the 2023 International Whisky Competition​​.
Sazerac Rye 18-Year-Old Whiskey
A typically vibrant expression, with 2023 being different - aromas of dried orange, rye grain, clove, and aniseed. Its palate boasts of black pepper, vanilla, and waves of oak, leading to a floral honey and tobacco leaf finish. The barrels for this release were filled between fall 2004 and spring 2005, showcasing a well-aged character that earned a Gold Medal in the 2023 American Whiskey Masters​.
Thomas H. Handy Sazerac Rye Whiskey 
An uncut, unfiltered straight rye whiskey with an ABV of 62.5%. Aged for over six years, it carries aromas of orange zest, lemon oil, and caramel, with a palate of freshly baked rye bread spread with orange marmalade and honey, concluding with a lingering finish of light oak and black licorice. This release continues to uphold the tradition of well-aged, barrel-strength whiskey, earning a Master Medal in the 2023 American Whiskey Masters​.
William Larue Weller Bourbon
A big wheated recipe bourbon, was distilled in spring 2011 and aged in multiple warehouses. Registering at 66.8& ABV, it surpasses the previous year's proof offering. The bourbon unveils candied notes of dark brown sugar and vanilla bean on the nose, a warm palate of stewed cherry and brown sugar crumble, ending with a robust, dense finish enveloped with baking spice and a hint of maple syrup.