A Mighty Island Malt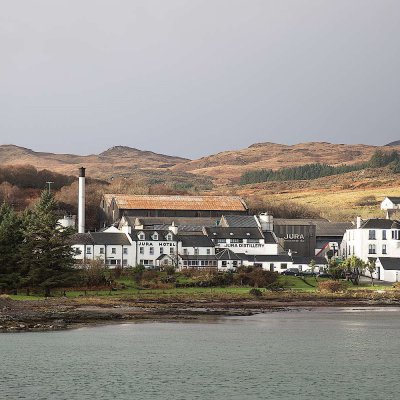 Jura distillery is situated on the tiny island of Jura off the west coast of Scotland. This remote, one pub, one road island to the north of Islay may seem an unlikely setting for a globally celebrated brand, yet that is just what Jura has achieved through the consistent quality of its distinctive single malts.
Part of the key to Jura's enormous popularity has surely been its decision to create an accessible Highland style of malt rather than the heavily-peated style of nearby Islay (though it should be said that some experimental peated bottlings from the 1990s are now attracting strong interest among collectors).
Jura's Signature Series of single malts are matured in American white oak ex-Bourbon barrels and finished in a variety of specially selected casks from around Europe. Meanwhile its Rare and Limited collection showcases old and rare stocks perfected over over the distillery's 70-year history.