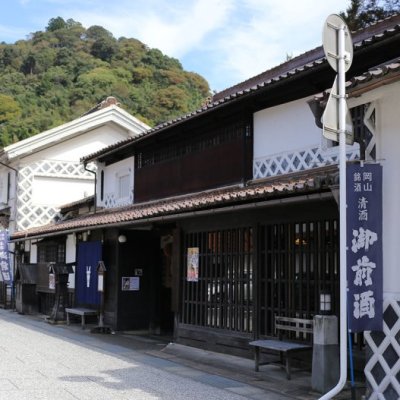 The historic Gozenshu sake brewery was established in 1804 in Katsuyama, Okayama, and was a purveyor of fine sakes to daimyō Miura Akitsugu, a local ruler of Japan's late Edo period.
Katsuyama is located in Mimasaka – an old name for the northern part of Okayama). Owing to its cool climate, good spring water source and high-grade sake rice, this region has been long been associated with the finest sake. With around 70% of it production dedicated to Junmai sake, Gozenshu is distinctive for its clear-cut, dry flavour, which contrasts with the relatively sweet styles of sake produced in the southern part of Okayama.
In the recent years, the brewery has been led by Okayama's first female master brewer, Maiko Tsuji, who succeeded her mentor, Takumi Harada, following his death in 2007. Harada was a well-known master sake brewer who had worked for Gozenshu for more than 40 years. Tsuji is herself the seventh generation of her family to be involved in sake brewing.