The Slowest Stills in Scotland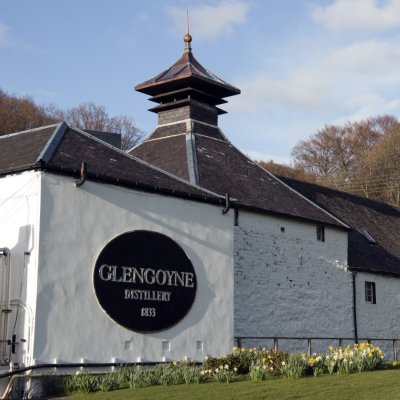 Located adjacent to the Dumgoyne Hill near Loch Lomond, Glengoyne was originally known as Burnfoot distillery, then Glenguin in 1861 before being finally renamed Glengoyne in 1906. The area had long been known for illicit distilling among the farmers and blacksmiths who lived there, but it wasn't until 1833 that George Connell was granted a license to legally produce single malt whisky.
The spirit is known as being the slowest off the stills in Scotland, around four or five litres an hour. The results is a uniquely ester-driven single malt that contributes to a sweetness and a smoothness in the whisky. Maturation in ex-Sherry casks is preferred by the team at Glengoyne although a range of barrel finishes have been used over the years.
Glengoyne was voted 'Sustainable Distillery of the Year' in 2022 by readers of Whisky Magazine.