Over a century of Highland distilling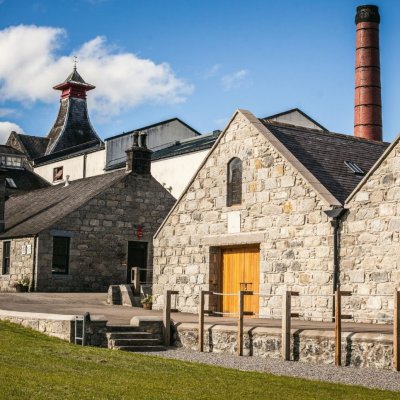 AnCnoc – pronounced 'A-nock' – is a leading producer of Highland single malt whiskies which are traditional at heart but with a contemporary twist. The Knochdhu Distillery in Banffshire was founded by entrepreneur John Morrison in 1894 and is named after the nearby Black Hill, known as Cnoc Dubh in Gaelic. This is the source of the natural spring water which has been used to craft the distillery's single malts for more than 125 years.
AnCnoc's location close to the Speyside border is reflected in its core range of contemporary, lighter styles of Highland single malts, with richness coming from ageing in American and Spanish oak barrels, previously used to mature either Bourbon or Sherry. However equally worth seeking out are AnCnoc's fine peated whiskies, and vintage, age-statement and limited-edition bottlings. All are crafted maintaining time-honoured methods, know-how and tools – including using the original style of long-necked copper pot stills – by distillery manager Gordon Bruce and his team.